Some of the best music from the past 20 years has come from artists coming off debut success, hungry for more. Guest writer Leo Culp's The Sophomore Series column looks at 21st century albums that prove the phrase "sophomore slump" is outdated.
---
A$AP Rocky and Kanye West have two things in common: Confidence, and doing what no one else is doing. The Sophomore Series begins with a look at two seminal rap albums, released ten years apart.
— —
A$AP Rocky and Kanye West have two things in common: Confidence, and doing what no one else is doing. How they project their confidence seems to grow further apart every year, but both would rather spread their excellence over more art forms than just hip-hop. Much of their careers has been about legitimatizing themselves as artists, and the spectacle of their fashion side-ventures outshine entire rap careers. They are curative in their practice as well as in their output, and how they view the process of making their art is as important as the final product. Approaching the creative process focused on art, rather than sales, leads to more interesting and inventive music, and this comes as naturally to Kanye and A$AP as being creative in the first place.
Not only am I sure that both Rocky and West envisioned the amount of success they would achieve when constructing their sophomore projects, but it was most likely seen as a necessity. What's consistent in both AT.LONG.LAST.A$AP and Late Registration is an insistence on giving the middle finger to what rappers should do. In Kanye's case, it was to expand how hip-hop is approached and produced. In A$AP's, it was turning away from commercial influence in modern music. At this point, it might be difficult to separate our current perceptions of these artists from what they were like when these albums were released. But, this is central to understanding how these sophomore albums marked the way in which these artists would proceed with the rest of their careers.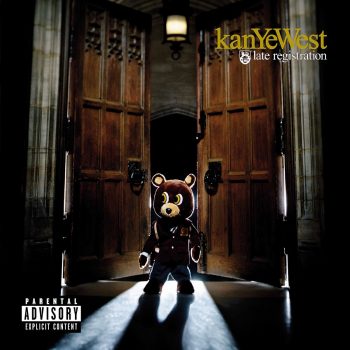 While Late Registration is clean and carefully constructed, A.L.L.A is muddy and slurred, and when A.L.L.A is minimalist and introspective, Late Registration is maximalist, casting lesser rappers aside. They're so different in their composition that comparing them has to turn to the metaphorical. If sophomore albums are tests, A$AP and Kanye put them in the shredder. These albums don't ask politely for attention; if anything, they don't care if you like it. West and Rocky knew their albums were nothing like what was being released at that time, and that's the reason they would last.
I went to Jacob an hour
after I got my advance
I just wanted to shine
Jay's favorite line:
"Dawg, in due time"
Now he look at me, like
"Damn, dawg, you where I am"
A hip hop legend
I think I died in an accident
cause this must be heaven
– "Touch the Sky," Kanye West
While Ye's debut album The College Dropout is generally built on soul samples and quirky lyrics, Late Registration was the starting point of his rise as a holistic musician. Clearly The College Dropout was a unique album, but could that ingenuity translate to other sounds, other styles? During the rollout of Late Registration, Kanye said, "On this album, we be arguing about what's the worst song on the album, like we can't even pick the best song." To be fair, he's right. Picking the best song on Late Registration is a futile task. Not only is the project filled with drastically different songs, but they show sides of Kanye that hadn't been seen yet. It was a true watershed moment for his career, one that very few artists achieve, let alone on only their second album.
---
An important mind behind Late Registration was co-producer Jon Brion, who composed the score of Eternal Sunshine of the Spotless Mind. Kanye was already looking to other genres for sounds to sample, and saw Brion as someone who could diversify his hip-hop process. This gave Kanye a way to further express his vision. Brion thought albums should be comprised of some songs that are just "songs", and some songs that are "performance pieces". This would create flow throughout the project and show Kanye's range of songwriting. Brion's explanation of this is maybe one of my favorite quotes in music history. He said,
"Led Zeppelin, those things are the ultimate performance pieces, and I'm a big fan. I think they are just absolutely astonishing. I don't consider most of those things songs. And the way I can sort of prove my point is, have you ever heard anyone play a Led Zeppelin song and gone 'Oh that was a great, satisfying experience,'? … What people like is that specific guitar sound, that specific performance, in concert with that specific drum sound, with that specific drummer playing that specific part, and I love it. But I consider it a performance piece."
Kanye could make a good song with the snap of his fingers; it comes so naturally to him. The College Dropout was when he first exhibited that skill, Late Registration was when it developed into something that hip-hop hadn't seen before. The "performance pieces" on this album, though, are what make it classic. Could someone else make "Diamonds From Sierra Leone" or "Gone" or "We Major" or "Late"? No. You can imagine the beats on The College Dropout going to others, as some of them were offered to other artists. And the entirety of My Beautiful Dark Twisted Fantasy is a performance piece. Late Registration is where those two worlds meet.
---
Other people could have made "Heard Em Say" or "Drive Slow" or "Celebration", and those would have probably been some of their best singles, but that isn't the point. "Performance pieces" do not sit above "songs" on the totem pole. Both are important in creating something that sells 860,000 copies in the first week (yes, you read that right) and lasts a decade and a half later. Late Registration is my most played Kanye album because it appeals to passive and active listening. Albums like Yeezus and MBDTF are truly unique works; Late Registration shows how elements of those albums could be built into more commercial songs. Both are valid album formats, though. But this album gave Ye a glimpse into his future; it's like he's sampling it. As you move through his catalogue, Late Registration seems even more important to West's quest to take over hip-hop. It's an album built on guided exploration, like a probe into the unknown of rap.
Without the stress of commercial expectations, Ye was able to see how a twenty-person orchestra could fold into a rap album. He was able see how beat switches could turn into changes in key and time signiature. He could experiment with foreign instruments and use a beat pad to make them tools of hip-hop. Late Registration is both an album of songs and one big performance piece. It is an album everyone could attempt, but only one person could execute. This was maximalist Kanye, but he still had on the pink polo. The influence of someone like Jon Brion made Late Registration a project that eclipsed what other hip-hop artists were doing. It is one of the grandest examples of how hip-hop could be approached through the lens of other genres, and this was only Kanye's sophomore album. Late Registration pushed back against the rap of the day, and continued what The College Dropout began. If Kanye's debut album proved he was a great rapper and producer, his sophomore outing showed his worth as a musician and artist.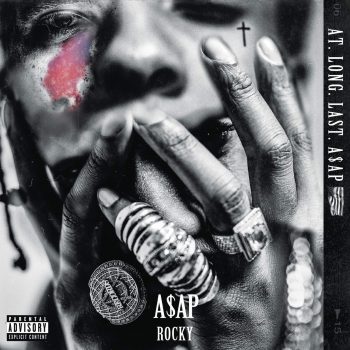 Fuck Jiggy, I'm flawless
fuck pretty, I'm gorgeous
Your favorite rappers' corpses
couldn't match up my importance
– "Canal St.," A$AP Rocky
It's not that A$AP Rocky was chart hunting with his debut LONG. LIVE. A$AP; it just didn't truly show him as an artist. In an interview with Zane Lowe for Beats1, Rocky insisted his sophomore project was a chance for him to show his true artistic abilities, and that his debut project "did not represent" him. On the making of AT.LONG.LAST.A$AP, Rocky said, "I just felt like I did not want to compromise my art of music anymore… When people think about A$AP Rocky, they think about 'I got f'in problems'… That's not all I am." He said he wanted this album to be about art, not commercial success, but that "It's hard to go into an office in 2015 and convince people that you want to put out a body of work [with no singles]." Though he did release singles before the project, the attitude is what's important. LONG.LIVE.A$AP was a great album, but songs like "F***in' Problems" and "Wild for the Night" seemed aimed at commercial success, not art for art's sake. A.L.L.A was Rocky establishing himself as someone who wanted to lead the rap game, rather than just be a part of it.
In that same interview, Rocky said he wanted all sides of his personalities and life displayed on A.L.L.A. He said, "I wanted to manifest all my personality traits into this one album. I didn't wanna hide nothing." The album listens like a mixtape of Rocky's life, and goes from his adventures with substances, to grappling with the struggles of celebrity, to how he regrets mistreating women, to everywhere in-between. The sheer amount of content covered on this album is insane, and Rocky finds a unique flow and pocket for every bar. Lots of artists make albums about their own odysseys, but songs can seem disconnected from one another. All great albums make the listener feel closer to the artist. There's only a 20% chance me and Rocky become best friends at some point, but for now this album can remind me who he is and where he is headed.
---
Another album that defied the expectations of listeners was Kendrick Lamar's To Pimp A Butterfly. Punch, president of Lamar's label Top Dawg Entertainment, tweeted a gem from a conversation he had with Jay-Z during the buildup to TPAB's release:
I had a conversation with Jay Z during the process of "to pimp a butterfly". I told him "we are about to drop this album that's going to challenge and possibly piss off our fan base", he said "good! Do it now, and they'll never be able to put y'all in a box". He was right.
"I had a conversation with Jay Z during the process of "to pimp a butterfly". I told him "we are about to drop this album that's going to challenge and possibly piss off our fan base", he said "good! Do it now, and they'll never be able to put y'all in a box". He was right."
A.L.L.A is not the cultural revelation TPAB was, but had the same attitude. This principal was as important as the output. A$AP Rocky had turned into Lord Pretty Flacko Jodye, but this album showed that wasn't the end of the road, the end of his transformation. No one expected an album like Testing for Rocky's third project, but imagine if he had released something similar to LONG. LIVE. A$AP for his sophomore album. Testing would look like an overcorrection.
---
A.L.L.A is an album filled to the brim with quirks. "Holy Ghost" samples the Coen brothers' O Brother, Where Art Thou?, and "Everyday" samples a song Rod Stewart featured on. A then-unknown Joe Fox plays on five songs. And while features took away from Rocky's shine on his debut, songs with three features still completely revolve around Flacko on A.L.L.A. No one will put Rocky in a box after this project. Testing did not initially get the exceptional reviews Rocky expected, but that doesn't matter, neither did A.L.L.A. Just like A.L.L.A, Testing's greatness will be better understood over time. Even if people didn't get the creative left turn Rocky took with his third project, his sophomore album gave him the room to take these risks.
Pushing Past Expectations
Technical innovation changes how art is done, but innovative thought pushes the boundaries of how art is approached. Computer programming changed how music was produced and performed, but some music still sucks, proving mindset and talent are as important as technical ability. I'm not saying Rocky and West are the only people pushing boundaries in hip-hop, and I'm also not saying they are undefeated in their careers. But they have consistently shown they are willing to take risks with their creativity, music or otherwise.
Sophomore albums are important because they can give us an idea of who an artist thinks they are and how they could change in future projects.
We have heard only one project from Rocky since his second album, but A.L.L.A and Testing show Rocky sees himself as someone who can incorporate different genres into hip-hop. West, with Late Registration and every project after, has proven he's a master at this. They both drift between electronic and acoustic, between seemingly opposing styles of rap, between nostalgic and progressive, but they always keep the same energy. In a time of increasingly commercial hip-hop, AT. LONG. LAST. A$AP was a project set on reminding hip-hop of its roots, people saying whatever they wanted to, just for the hell of it. And Late Registration was something that kept hip-hop grounded in sampling, but expanded that to how the genre was approached, rather than just how it operated. Both are art for art's sake, not art for commercial success. More importantly, though, both artists made their own vision succeed within, and despite, the hip-hop genre's structure with these albums.
Kanye West and A$AP Rocky have always been curators, but their sophomore albums let everyone in on it, too. They know how to surround themselves with people and ideas that push the work to the forefront, and that mindset will keep people on message boards crooning for what's next year after year.
— —
Leo Culp is currently a junior at the University of North Carolina at Chapel Hill studying Media/Journalism. He hosts a local radio show in Chapel Hill, and loves watching Liverpool soccer and Carolina basketball. He is always trying to find something new to learn about music, and is a proud Atlantan.
— — — —