A bold eruption of sweetly smoldering soul, "Trouble" roars with heated passion as Mica Millar sings about karma, fate, risks, and resilience.
Stream: "Trouble" – Mica Millar
---
Listening to Mica Millar's latest single, it's hard not to think about the late Civil Rights leader and Georgia Congressman John Lewis, who famously coined the term "good trouble" as a rallying cry to inspire positive change. This may not be exactly what Millar had in mind when she first wrote her song, but the British singer/songwriter has a way of warning us to be cautious and wary, while inspiring us to take action, be bold and daring all at the same time: "You never know when trouble's gonna come your way, so don't you run scared – better be prepared in your hiding place." An achingly beautiful upheaval of sweetly smoldering soul, "Trouble" roars with heated passion as Millar sings about karma, fate, risks, and resilience.
This isn't a song about taking the safe and easy route – but our actions and our choices have consequences. Shoot for the moon and land amongst the stars; if you take a risk, know the stakes, and be prepared to pay the piper if and when you lose – because at some point, we all lose. It's a when, not an if, so like Millar says, you "better be prepared."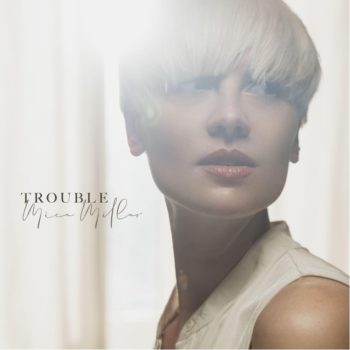 Go all the way down to
Broken-hearted lane
And take a left at the crossroads
Or you might go insane
And mind your step when you're walking
Out in the rain
You never know when trouble's
Gunna' come your way
And cross that bridge when you come to it
Don't you prepare
Could risk it all on a feeling
And gain the world if you dare
Could make a path where others fail to tread
Or choose the wrong place, wrong time
And you might end up dead
Atwood Magazine is proud to be premiering the Mica Millar and Matthew Boone-directed music video for "Trouble," taken off Millar's recently-released debut album Heaven Knows (out June 2022 via Golden Hour Music). A fast-rising figure in the UK's jazz scene and of Atwood Magazine's 2023 artists to watch, Millar has a stunning voice of pure gold and the songwriting skills to back it up. She pours a seemingly endless supply of raw emotion and radiant energy into her art, every moment of which aches with heartfelt intimacy and unapologetic intensity. And while this holds true throughout her burgeoning repertoire, Millar shines with particularly powerful inner strength on "Trouble," a tight, fiery three-minute song that sees her, like a sage or an oracle, thinking ten steps ahead – and advising us accordingly.
Her voice is at once charged and charming as she lets loose in a soul-stirring chorus:
You never know when trouble's
Gunna' come your way
So don't you run scared
Better be prepared in your hiding place
She doesn't tell us which way to go, what to do, or how to live our lives; all she does is remind us that we alone are responsible for, and accountable to, ourselves. There's no running from that, and in her cinematic new music video, Millar goes to great lengths to drive her point home. In it, we watch "the journey of a man's life from childhood to adulthood as he carries and attempts to offload his metaphorical karma in the form of a suitcase." The tension boils to a fever pitch that eventually resolves – if only temporarily – at the video's end, but we're left to ponder if there is ever any way to lessen the load of our baggage: If there's any way to lighten the weight through actions or deeds, or if it just keeps piling on over the course of a lifetime.
You could feel lost in crowded place
Where no one knows your name
Or feel tired, uninspired with your fame
You could feel cold in a heatwave
With nothing left to say
Or wash your face and hands
And make new plans for a brighter day
"The idea for this video was originally inspired by my grandad's story," Millar tells Atwood Magazine. "He had a bit of a 'colourful life', let's say… but the message that he tried to impart on me before he died was that instead of fighting his demons he was acknowledging his mistakes and trying to make amends by doing some good in the world. That was his way of 'repenting' I suppose. That's the sentiment I wanted to convey through the video."
You're in trouble
You better be prepared in your hiding place
Trouble's gunna' come your way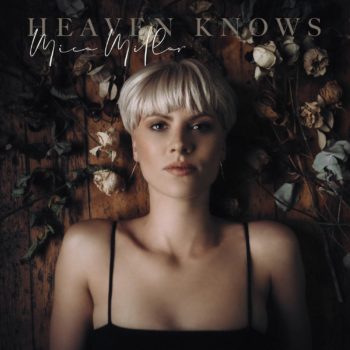 "Trouble" can certainly be taken as an admonition or word of caution, but there's so much more to this dynamic and dramatic outpouring that to color it in any one note would be a disservice to its multitudes. Mica Millar's advice rings true and cuts deep; be it good trouble or bad, our actions have consequences. Whatever they are, we need to be ready to face them, and take them, head-on.
Get ready for some "Trouble," and watch Mica Millar's captivating new music video exclusively on Atwood Magazine!
You never know when trouble's
Gunna' come for you
You might be upbeat
Word is on the street that you're done for
You never know when trouble's
Gunna' hunt you down
You might give a good fight
Take down the night but you loose the round
— —
Stream: "Trouble" – Mica Millar
— — — —
? © 2023
:: Stream Mica Millar ::
---