Singer/songwriter Megan Nash's intimate "Deer Head" is a timeless lovesick lament full of longing, heartache and loneliness.
— —
You don't want you know me…
Singer/songwriter Megan Nash's intimate "Deer Head" is a lovesick lament full of longing, heartache, and loneliness. A raw and honest confessional, "Deer Head" captures universal insecurities, fears, and doubts – channeling them into a spirited anthem for heart-heavy souls the world round. "Deer Head" is catchy and evocative – a stellar depiction of Megan Nash's skills not only as a songwriter, but also as a vocalist and performer. It's the kind of song that gets stuck in your head, with Nash's emotionally-charged melodies playing over and over again, yearning for a different outcome to sundry failed relationships and missed connections.
In the vast sea of heartbreak soundtracks, "Deer Head" is one of a select few that hold resonates as much today as it did five years ago: And it still hurts in the best of ways.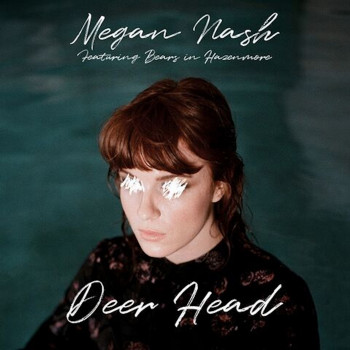 I put my trust in a bottle and
I gave it to the Atlantic seven years ago
So I never had any to put in you
which is only good news
since you're saying good bye
I wish I could be a stranger
and pass you on the street
with nothing but blank eyes
I wish I could be the mannequin,
the one that our reflection's in,
as we're walking by
Atwood Magazine is proud to be premiering the music video for Megan Nash's "Deer Head," originally released on the singer/songwriter's debut 2015 debut album and recently re-recorded with alt-rock band Bears in Hazenmore. Nash's second single release of 2019 (after January's "Snowbank," "Deer Head" follows up her 2019 JUNO Award-nominated album Seeker, and finds the Saskatchewan artist as energized and vulnerable as ever.
With the resolve of Adele and the vocal forte of Florence Welch, Megan Nash is a coffeeshop artist with arena potential. "Deer Head" finds her returning to an old favorite – a truly classic tale of brokenness and insecurity – and (quite literally) electrifying it with the help of her friends and collaborators Bears in Hazenmore.
---
The music video for "Deer Head" accentuates the song's sense of isolation and detachment, finding Nash sitting alone at a coffeeshop while the world moves around her: People come and go through the shop's doors, congegating behind her while she remains by herself, alone in a room full of people. Her physical presence is offset but emotional distance, reiterating the pain and hopelessness she exhorts in her lyrics:
I left a part of me,
maybe just the empathy,
on the side of the broken highway 43
Being cold isn't hard to do
when you favour bad news,
when you favour bad news
I wish I could be the statue,
the one where the moss grew,
outside of your high school
I wish I could be the deer head,
hanging on the wall
instead of hanging on to you
I wish I could be the deer head, hanging on the wallinstead of hanging on to you.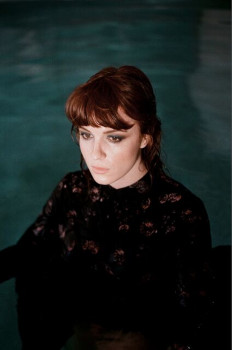 "Deer Head is a song about feeling unlovable and lonely," Megan Nash tells Atwood Magazine. "This video is special to me as so many of my friends are in this party scene. It was filmed at one of my favourite coffee shops, 33 1/3 Coffee Roasters in Regina, Saskatchewan."
Repeating the chorus' lyric, "You don't want to know me," over and over, Nash dives into the depths of longing and loneliness, and brings her audience along for the ride. "Deer Head" is a recognition of some of the most difficult emotions we can experience, but rather than seek to fix or alter the situation (as so many songs are wont to do), Nash simple dwells in her feelings. She reminds us that everyone gets lonely, that everyone feels insecure, and that everyone is feels like a small fish in an overwhelming sea. We're all just trying to find our place on this big blue sphere, looking for love and companionship along the way.
Megan Nash has stunned us with this most recent single, assuring her place on our artist-to-watch list. Stream "Deer Head" exclusively on Atwood Magazine; the song is out now on Canadian indie Acronym Records!
Stream: "Deer Head" – Megan Nash
— —
— — — —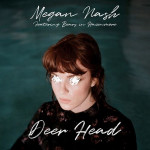 ? © Gina Brass
:: Stream Megan Nash ::