Oslo singer/songwriter Beharie dives into his achingly intimate and stunningly soulful debut album 'Are You There, Boy?' – a beautifully vulnerable, liberating, and empowering record of connection, reflection, and self-discovery.
Stream: "We Never Knew" – Beharie
---
There's nothing more liberating than telling your story through your own lens – and on his debut album, Christian Beharie holds the mic close to his chest, never letting go.
Achingly intimate and stunningly soulful, Are You There, Boy? channels Beharie's raw humanity – his unfiltered self – through an enchanting array of poignant poetry, sweeping, smoldering sonics, and of course, his own breathtakingly emotive voice. It's an impassioned introduction – and yet, at its core, this album is so much more than a musical autobiography: It's a record of connection and discovery, both with the world around us and the one within.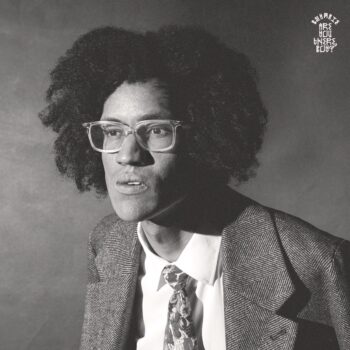 You said
We could have it all,
and we felt so sure
'bout everything
Had you for a long time
And it made sense in my head
Waking you up on every week day
My bad
Never had a fight
I was too polite
about everything
Caught you at a bad time
But it felt right to dive in
Feeling the burn, you hit me like lightning
– "We Never Knew," Beharie
Independently released October 20, 2023, Are You There, Boy? is a cinematic soundtrack to self-expression and self-reflection. Already a winner of the prestigious Norwegian Grammy Award ("Spellemann Award"), 29-year-old Beharie aches with tenderness, rapturous warmth, and raw emotion as he plunges into life's depths with conviction and care – navigating moments of intimacy, isolation, turmoil, and more with gentle grace a deft, dramatic touch.
Arriving in the wake of three critically acclaimed, self-titled EPs (2019's Beharie, 2021's Beharie // Beharie, and 2022's Beharie, The Third),  Are You There, Boy? is a powerfully expressive and instantly memorable full-length snapshot of the singer/songwriter – and one that is sure to establish Beharie as a fixture not only in his native Norway, but in the global music scene for years to come.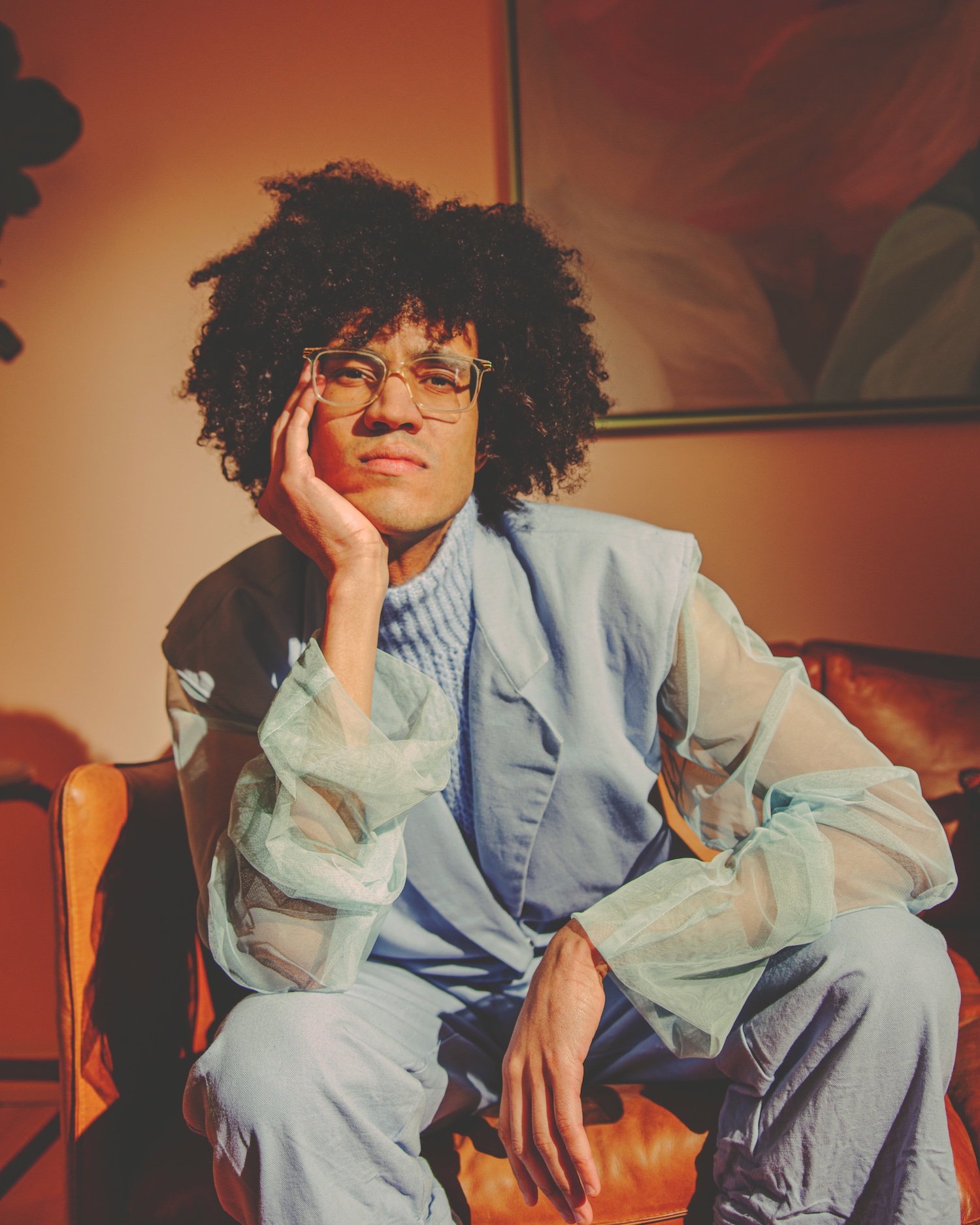 "We wanted to make a playful album – pushing my limits, and really diving into the songwriting and production of it," Beharie shares. "It's been really fun making this album. We have had an open-minded and experimenting approach to the whole thing. I'm trying to show both my playful sides, and my vulnerable and more serious sides."
"The last few years I've spent making a lot of music and trying to free myself from any overthinking and boundaries. When we started the album process, we took a lot of time to listen to many different songs, trying to put things together and make a map. The path to making it unfolded as we went and took many new turns. We definitely had no idea how it would turn out in the end."
I feel it shows the complexity of my artistry, my personality and curiosity. It also shows how many talented musicians I get to work with.
Beharie describes his new record as adventurous, vulnerable, and playful. The title, he explains, is meant to sum up the whole album, tying its twelve songs together by unearthing their connective tissue.
"The album narrates a person looking for connection, both to himself and with others," he says. "It conveys stories of a complex character. He is confident, emotional, insecure, curious, loving, and looking for connections. He is searching for someone. But also himself. Longing for true connections. Connection with the world. But also connection with his true self. He shows a glimpse of confidence and playfulness. He is daring. But also insecure and not always present in the world he is jumping into."
Produced by Oslo-based producers Hans Olav Settem and Marit Othilie Thorvik, and featuring collaborations with two fellow rising singer/songwriters – Dublin's Uly and The Netherlands' Judy Blank – Are You There, Boy has the look and feel of a film soundtrack, with Beharie acting as both director and protagonist.
"I'm really inspired by singer/songwriters and soul artists, and I think [they] imprint on everything I do," he says, reflecting on the drivers and motivations behind his "alt-R&B" / "smoky indie soul" sound. "There's a lot of playing around in the studio with musicians, and ideas that pop up along the way. We try to be really open during the process."
Do I ever cross your mind
In the middle of the night
Staring at the moon, hmm
It's time to face the truth
I've been sleeping on the floor
I was waiting for your call
You took me by surprise, hmm
It's time to realize
You're the sun on the rise
Where my dreams come alive
There's a look in your eyes
Telling me to run…
---
Highlights are aplenty on the long road from wondrous opener "Wake Up" to celestial closer "Heaven." Previously released singles like "Do I Ever Cross Your Mind?" "Oh My God" and "We Never Knew" stand out both as catchy tunes and cathartic reckonings; beautifully tender and radiantly soulful, "We Never Knew" (which premiered on Atwood Magazine this past August) is Beharie's impassioned relationship retrospective: An achingly intimate and emotionally charged reflection diving into the depths of what once was, slowly coming to terms with why it's no more. Smoldering, soul-stirring vocals spill brooding lyrics over a warm bed of sound as the artist sings a poignant, pained goodbye to a love he thought might last a lifetime:
You said
Heaven must be real and you felt no fear
when saying it
Tell me, are you gone now?
Does it make sense to reset?
Sitting in silence, waiting for patience
Wasted
Screaming in the woods
and it feels so good
'cause I'm young again
You were in a bad spot
I was in the right one, open
Thinking of you how everything's broken
"I really like the lyrics in the chorus of 'We Never Knew,'" Beharie adds. "It's at the end of a relationship, looking back to when we thought things would last forever. In the heat of it all, when you lose yourself in it…"
"I guess we never knew
When I saw the world behind
your eyelids and I would dive in
I guess we never knew
I think I was stranded on your
Island while it was burning"
---
"I [also] love the piano intro of the first track 'Wake Up,' he continues, "and I really like the last chorus, which is a bit intense on 'Do I Ever Cross Your Mind?' – I love to play that one live."
Further album standouts include the brutally honest, instantly infectious "Nothing Lasts Forever," the smoldering, fully baked "I Don't Need to Tell You Everything," the jazzy, deep-grooved "Desire," and even the sweetly soaring ethereal enchantment "Daydreams," which – fun fact – is the only song without Beharie's vocals; because even when he's not physically heard on a song, Beharie's music is undeniably his and his alone.
"I hope it stops time for a short bit in people's busy lives," Beharie reflects. "I hope it makes people think or feel something. I've learned a lot about myself – pushing myself vocally, and with the songwriting – and I really feel like I have a lot more music in me."
These songs yearn to be listened to multiple times, and the more you hear them, the deeper you connect with them, and the harder you'll fall in love with them. Beharie has bared his soul for all to see, hear, and feel, and the resulting record is one of this year's finest debuts.
Experience the full record via our below stream, and peek inside Beharie's Are You There, Boy? with Atwood Magazine as he goes track-by-track through the music and lyrics of his debut album!
— —
Stream: 'Are You There, Boy?' – Beharie
:: Inside Are You There, Boy? ::
— —
Wake Up
It's about realizing the true colors of someone you let in. The feeling of being hurt by someone you cared for and trusted. It's also an awakening. Start of something new. A wish of being in the present, and turning more towards reality. The track has a filmic build up. Introducing the landscape and inviting people into the space of the album.
We Never Knew
It's at the end of a relationship. Looking back to when we thought things would last forever. In the heat of it all. When you lose yourself in it. How things made sense, and how the bad things were ignored. But little did we know that we would end up being strangers.
It's a quite soulful, dynamic and energetic tune.
Desire
A flirty and playful song with a lot of confidence. A song about insisting on being the right one for someone you like. And telling them they are the right one for you as well. And that there is no doubt. It's just the way it is, and I'll do anything to make it happen.
This tune is quite playful in the arrangement, but also in the vocal performance. We have been experimenting quite a lot with the character in the vocals. Trying to find that edge and cheekiness, but still being kind of classy.
I Don't Need to Tell You Everything
It conveys the frustration of being in a close relationship, where you get called out for your own emotions and thoughts, and have to share everything with your partner. How you're comfortable in your own head, but there is an expectation of you sharing your mind of thought. You're being held accountable for your own actions and feelings. You're held accountable for the person you are, and the person you have been. This song is one of the more quirky and experimental tunes. It's slow, laidback and playful.
Do I Ever Cross Your Mind?
It's in the start phase of falling in love with someone, without knowing if the other person likes you back. It conveys the insecurities which come up in this phase. The tune has a nostalgic and old school sound. And a dreamy sense to it.
Nothing Lasts Forever
A nostalgic song, about how things in life come to an end. It captures the feeling of moving on from a place you wish you could stay. But life moves on, and you have to follow. It balances between being melancholic and kind of feel-good.
Daydreams
Only song where Beharie doesn't sing. It's kind of a commentary of the character the album conveys. "Are you present?", "Are you happy?", "Are you real?," "Who are you?" It's an orchestral song and kind of majestic.
Deadly
It's about falling in love and feeling obsessed with a person. «You got everything I need». It's kind of scary, but also really intriguing. It came out of nowhere, and now you are ready and willing to really jump into it. The tune is a rough, edgy and groovy soul tune.
Don't Forget Me
It's about losing someone you care deeply about. They disappear from your everyday life, and keep on living a life without you. The person is still in your thoughts, and it's a last wish that the other person also will hold on to the memories they created together. It conveys the sorrow which lies in this experience. It's a melancholic and introverted tune.
Deserve It
It's about being in a relationship, where you feel confident and safe, but the other person is insecure and worries a lot. A playful pop song.
Oh My God
It conveys the chaos love brings, when it's unsettled, shaky and intense. The track has sort of a feel-good «awakening» tone to it. Capturing the energy of movement. But its undertone is frustrated and desperate, and longing.
Heaven
It tells a story about transitioning from being religious, to not believing anymore. A sad but also liberating tune. The song starts pretty intimate, and has a slow build up through the whole song. Quite cinematic.
— —
— — — —
 © Shawn Arvind
:: Stream Beharie ::
---