A pulsing marriage of organic rock and electronic elements, Miro Shot's "Half of Us" is as much a warning about technology's influence as it is a message of hope and potential.
Stream: "Half of Us" – Miro Shot
---
Don't be fooled by Miro Shot's upbeat melodies and rollicking licks: The London based electronic / multi media collective's latest release is as much a warning as it is a message of hope. A pulsing marriage of organic rock and electronic elements, "Half of Us" captures technology's unassailable influence on our lives – from influencer culture and online identities, to instant message and more.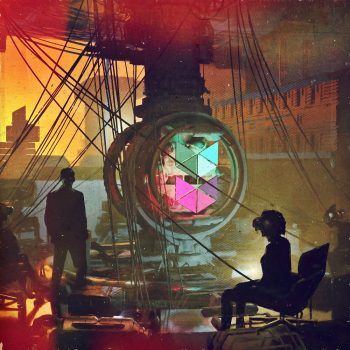 Half of us of us froze
Just to see where it goes
Half of us were looking at others
Half of us pay
Just to keep out the way
Half of us will bury our brothers
Atwood Magazine is proud to be premiering the music video to "Half of Us, the latest single off Miro Shot's forthcoming debut album CONTENT (out May 2020). A British DIY "collective" of musicians, coders, filmmakers and designers currently consisting of over 450 members, Miro Shot is the brainchild of Roman Rappak, Tomo Carter, Hinako Omori, Klara Romec, Alexander Parsons, and Jamie Keegan. Since debuting a year ago in February 2019, the group have made a quick name for themselves online (of course) in the local scene, garnering attention from the likes of Clash and other outlets while racking up thousands of streams with last June's debut EP Servers.
Line them up quick
You can watch it on Twitch
You can call them out from under the covers
Draft your own plan
If you think that you can
Have you tagged all your "significant others"?
The lead single off their album, "Half of Us" finds Miro Shot returning to the fore with bustling rock energy and a startlingly complex message that takes a few viewings to full digest. As dramatic bass lines and infectious guitar riffs fill the airspace, the collective explore our daily experience filtered through technology's lens, commenting both on cool, cold human disconnect as well as the startling breadth of globe-spanning communication and information access. There's no denying the dark layers driving this song: If everything the Internet Age brought us were cheerful connectivity, empathy, and companionship, this song might very well not exist. Yet that is not the world we live in; we live in a world where trolls and bullies spread pain and hate in plain sight, their true identities hidden by ISPs and fiber optic cables.
"The video for HALF OF US is about the multiple realities we experience daily through our phones, laptops and social media – the best and worst sides of influencer culture, online identities, the infinite flow of information that we are exposed to every day," Miro Shot tell Atwood Magazine. "It's about the way we have changed not only the way we communicate and consume information, but the way we look at the world, what it means to be alive, and even how we see ourselves. Through technology our lives have now spread across more than just one reality – we have added multiple layers and grades between what we think of as "real life" and the "virtual". We are online personas, Instagram accounts and avatars. We are the tiny Uber icon driving from one place to the next, next to a rating of how polite we have been, linked to a bank account that exists outside of the physical world – while desperately trying to be "real" and deriding things that are "fake"."
Miro Shot continue, "We wanted the video to give you a sense of those layers of reality, and those connections to the real and the virtual – the way we are saturated with information, the way meanings behind them can get twisted, distorted or lost, and the effect it has on us. The video has multiple layers of information hidden within it – which you won't get the first time you watch it (or at least not on a conscious level). Just like with social media, information is flying past you at a rate that is too fast to really take in- tragedies which you have not got time to register, violence which is over before you can be shocked, beauty before you can feel anything and humor before you can laugh. You can watch it all superficially – letting the meanings and references wash over you, or you can go into the video and uncover the subtexts and hidden messages the Miro Shot Collective has hidden within each frame."
We're rarely there
But it was just another subtle resistor
You're really here
So you just better help us out with the sisterhood
Otherwise you'll end up with nothing
We're leaving rails We're dropping levels
Is it worth stepping outside for?
They say you sang a lot more sweetly
But that was never enough
You summon everyone who
speaks right through you
You never summon yourself
We used to not know anyone
We used to live in satellite towns
You should go, you should go
You should know yourself by now.
Otherwise you'll end up with nothing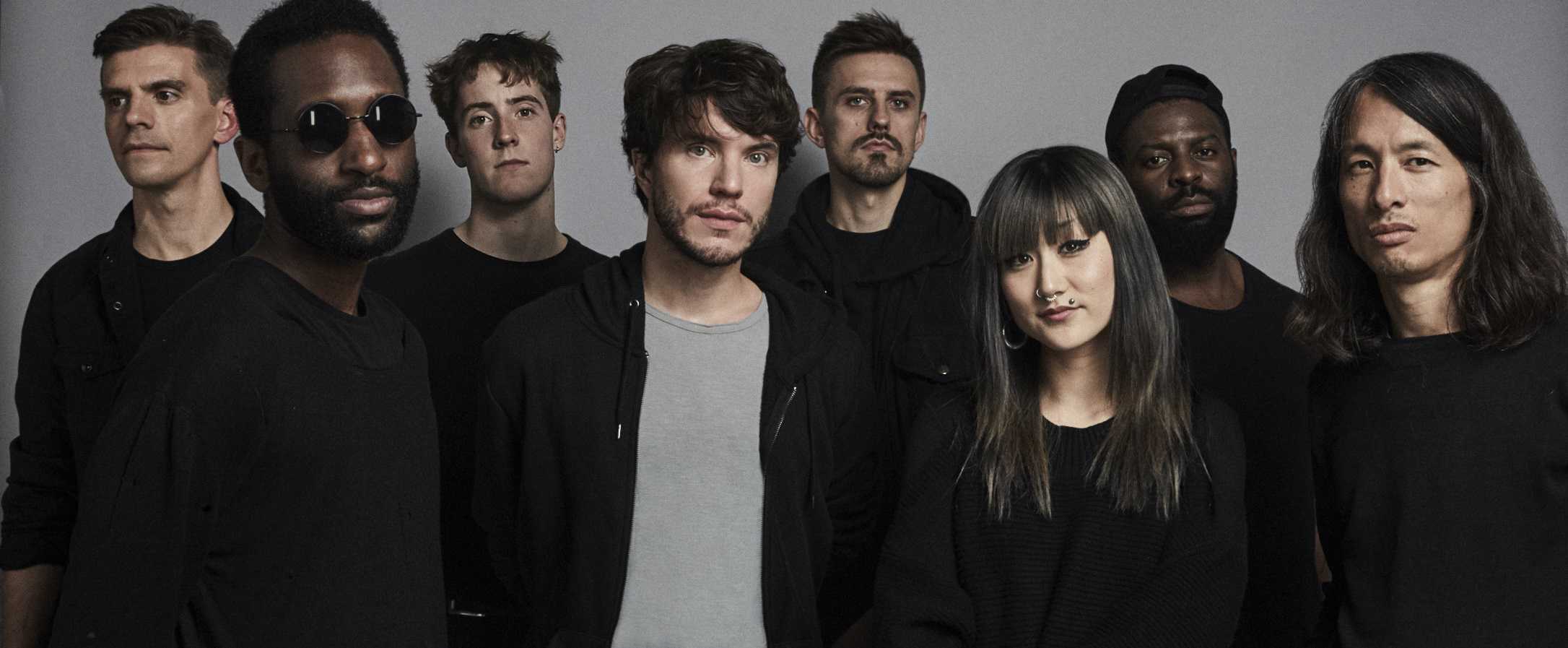 Starring influencers Jahannah James and Suzel Mackintosh, the Miro Shot Collective-created video compels us to reconsider our snap reactions to technology's impact on our everyday; they compel us to think deeper. According the collective, artists from around the world were sent individual frames along with the relevant lyric and were asked to alter the frame in whichever way they wanted. The film was then rebuilt with these images, creating a collaborative film created by the hive-mind of the collective.
"A central theme to the song and video is the way social media can present a carefully curated version of someone's #bestlife, fake news, promoted posts – the effect this can have on people following influencers, and the way people often treat one another online," the collective explain. "All sides of humanity, burned forever into an endless stream of content – Caroline Flack's recent suicide showed that this tool is becoming more powerful, and its use more reckless. The track is about a friend of ours, a female gamer who eventually had to quit streaming because of the way she was treated by trolls online – effectively people who forgot that behind this social media persona, there was a real person- who acted in a way they would probably never have done if they had met her in real life."
"We didn't want this video to be a criticism of new technology. Parts of this song are a straight rock song, and parts are electronic – the human and digital sides of the bands working together, and occasionally colliding. We wanted to show another side to the argument other than the generic, critical attitude to Instagrammers/Youtubers we see everywhere. Of course with a tool as powerful as social media, it will be used in a negative and dangerous way- often by accident, however you rarely hear about the content creators and role models who are really doing interesting and positive things with it."
---
In addition to urging a more nuanced approach to online behavior, there is also a hidden code buried in the film, and the first two people to crack it get an official Miro Shot T-shirt (look for the website URL hidden in one of the frames and follow the instructions on the site it takes you to).
Miro Shot's "Half of Us" is worth your whole, undivided attention. Steam the video exclusively on Atwood Magazine! The collective's debut album CONTENT is due out this May.
"How are you now?"
And other half truths
How did you get so overwhelmed by
The other towns that you avoided
The other types of Paranoia
— —
Stream: "Half of Us" – Miro Shot
— — — —
? © MR Wash
:: Stream Miro Shot ::
---