With riveting lyricism and extraordinarily engrossing production, Millie Turner dazzles in "She Was a Dancer."
— —
Opening with an alluring, authoritative beat, "She Was a Dancer" instantly makes an impressive impact. Millie Turner's expressive, assured voice makes a commanding entrance, captivating not just with its beautiful tone, but also with the magnetic delivery of gripping, absorbing lyricism.
She comes alive in the moonlit sky
Her hair like a web of wire
Moving in time to a secret beat
Her silhouette like tongues of fire
Stream: "She Was a Dancer" – Millie Turner
Independently released July 27, 2018, "She Was a Dancer" marks London indie pop artist Millie Turner's first release since she dropped her debut EP Eyes on You earlier this year. Her debut EP's title track served as her breakthrough, and it's easy to see why: "Eyes on You" is an invitingly enthralling song which bewitches with Turner's authentic depiction of a love that is destructively all-consuming and alarmingly uncomfortable.
When the lights go down
She beautifies, she beautifies
When her arms go up
She magnifies, she magnifies
She was a dancer
She came towards ya
Stars resting on her holy arms
Everyone knew her
As the master
Of her body in disguise
When compared to her debut EP, "She Was a Dancer" feels like a more mature, full-figured and direct offering from the artist. It's simply exhilaratingly electrifying, serving to capture the way that music can make us all feel luminously limitless even in the darkest moments. This sort of evolution is almost astonishingly unbelievable, given the brief gap between Turner's respective releases.
You can still see the stars
They don't fade
They balance themselves
resting on her holy arms
On her holy arms
And as she turns her head
Her heart
Beats to the rhythm as she drops to the floor
As the beat, it drops to the floor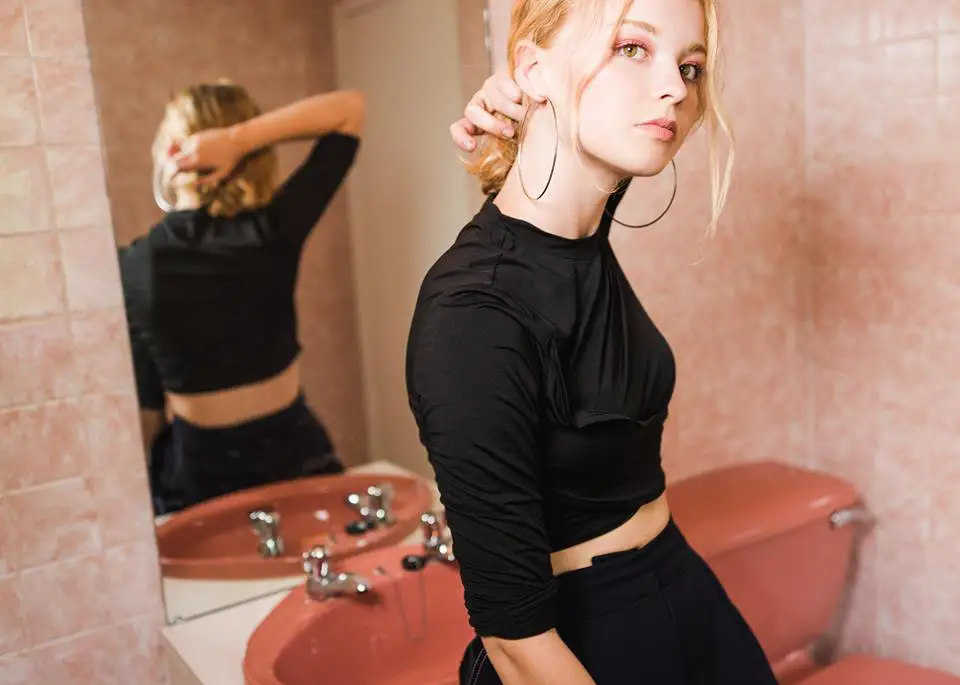 Directed by Marta Brodacka, Millie Turner's "She Was a Dancer" music video is nothing short of a masterpiece: Perfectly capturing the track's unique energy, the video is both effortlessly stylish and visually addictive. Feeling endlessly atmospheric and deeply personal, it's a mesmerizing representation of the track's important message.
Coinciding with the release of this track, Millie Turner also announced that she will be starting a monthly residency for three months at London's Paper Dress Vintage starting on October 10th, then again on November 14th, and finishing on December 5th. Come out and see this artist-to-watch in-person if you can!
— —
— — — —
? © Mike Massaro
:: Stream Millie Turner ::