Howard's new song "Mother's Wedding" is a bold, hypnotic reflection on life's cyclical nature, an impassioned dive into time and fate.
— —
The circle of life is as beautiful as it is intense: From birth, we are set in motion on a path that finds us retracing the steps of our ancestors, going through the same motions until we ourselves become ancestors with our own progeny. That's a tough pill to swallow at 25, when you've got your whole life ahead of you; when older folks hint at their envy of your youth as though it's this precious non-renewable resource that musn't be squandered.
Does it have to be this way?
Howard's hypnotic new song "Mother's Wedding" is a bold reflection on life's cyclical nature, an impassioned dive into time and fate that begs us to question what, if any control we have over our own lives.
Someday I'll wake up
in a store full of clothes
that my mother wore
To her wedding
Listen: "Mother's Wedding" – Howard
---
I didn't quite understand the term "folktronica" until I met Howard. Composed of Howard Feibusch (guitar, vocals), Alex Chakour (guitar, synth, backup vocals), Myles Heffernan (bass), and Chris Holdridge (drums), the Brooklyn four-piece emerged out of the bedroom with 2015's stellar debut Religion (a must-listen album if you haven't already). The band then chopped up their first record, remixed the hell out of it, and delivered something entirely unique on 2016's heavily experimental Please Recycle EP.
Howard's first original offering in over a year, "Mother's Wedding" feels far more like a return to Feibusch's Religion-era songwriting style, though it's impossible to deny two years' worth of musical growth and experimentation. The song is fresh and invigorating, despite the natural weariness that comes with holding the world on your shoulders.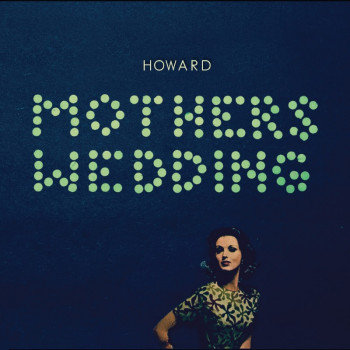 It must be my luck
Keep your head up
There'll come a time
when it goes my way
When it goes my way…
Divided into three verses that develop upon each other, sonically expanding as the band amplifies their tone over time, "Mother's Wedding" finds Howard doing what they do best: Pushing the envelope. It shows how a band can take the same basic structural elements, and craft totally different levels of emotive energy. Splicing the three parts together is not necessarily an artist's natural instict: Finding those moments of transition is as hard to do in a recording session as it is in a live setting.
Yet "Mother's Wedding" does build naturally and fluidly; it is perhaps an ideal display of how a once-"bedroom" band can coexist with the studio and the stage. Howard dominate our ears as they concoct a dynamic, slow-burning explosion of unrest.
The tags have fallen off
the sleeves rolled up,
the elbows torn out and faded and worn
Faded and worn
Just like those three verses, we too grow and change over time. Life moves slowly, our past increasing only by the second – but there's no reversing it. There's no stopping it. While at first "Mother's Wedding" comes off as a potential protest of the life cycle (perhaps that's just one listener's self-projection) with the desire to reject the norm, Howard's final verse – the loudest, most bombastic of the three – actually submits to that pattern.
No matter how hard we may try to fight off the future, ours is coming for us one way or another. We might as well be a part of it, and dwell in the heart of every moment.
Stay until the lights turn on
I must sing my song
That people sing on her wedding day
On her wedding day
On her wedding day
As diverse a scene as Brooklyn is, bands from the borough too often get lost in one another's sound, blending into one large crockpot of "experimental/electronic/folk/pop/rock" music. Unlike many in their cohort, Howard are an entity completely unto themselves – a memorable force not soon forgotten. "Mother's Wedding" is the lead single off Howard's forthcoming sophomore album, Together Alone (anticipated 2018 via Fashion People Records). Expect the unexpected with these guys, and they will deliver hand over fist.
— —
— — — —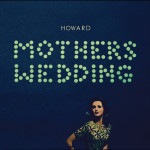 photo © Sonya Kitchell
:: Listen to Howard ::