Up-and-coming indie pop artist Leith dives into her stunningly cinematic and unapologetically raw debut EP 'Birthdays in July', an unfiltered coming-of-age upheaval dwelling in the deep end.
Stream: "Satellite" – Leith
---
Who knew a thousand cries could turn into a scream? I wished upon a satellite and I never got my dream, but it's all I see…
For so many of us, our slow transition into young adulthood involved a wide-eyed reckoning with the world we thought we knew so well, and the world as it actually is. Life can be unforgiving and familiar faces can be cruel; sometimes you want to bury your head in a pillow just to tune out all the noise, and sometimes you want to scream at the top of your lungs. Leith's debut EP is a little bit of both: Stunningly cinematic and unapologetically raw, the captivating Birthdays in July is an unfiltered coming-of-age upheaval dwelling in the deep end.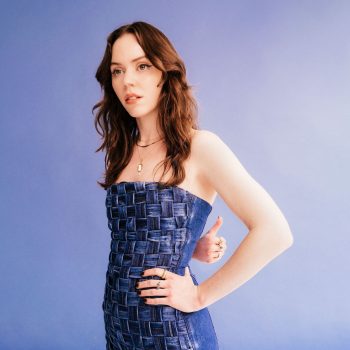 Dancing in my room
Cause I'm a pretty shade of blue and I've come undone
Am I having fun?
I jumped into the pool 'cause I've got nothing
here to lose and it's all too much
But it's not enough
Who knew that 25 could be so f-ing mean?
Who knew a thousand cries could turn into a scream?
I wished upon a satellite and I never got my dream
But it's all I see
One step forward, two steps back
Running circles round the same track
One step forward, two steps back
This time, I'm hating it cause I'm feeling like I never did
Running circles round thе same track
– "Satellite," Leith
Released May 13, Birthdays in July is an enchanting addition to 2022's indie pop canon – not to mention a bold and unforgettable introduction to Leith's art and artistry. A singer/songwriter originally hailing from Toronto and now based in London, Jessie Leith debuted just last summer with the utterly immersive "Love Vibes," a sonically- and emotionally-charged uptempo anthem that captures the turbulence and euphoria of falling in love. Successive singles have highlighted not only Leith's sheer vocal talents, but also her singular way of sorting through the wreckage and processing trauma and darkness. Similar to artists like Holly Humberstone, GRAE, Abby Holliday, and girlhouse, Leith's up-close and personal writing style pairs perfectly with her dynamic, energetic, and often unapologetic music. Her production (courtesy of Jonah Summerfield) is at once vast and visceral, yet at the end of the day, no matter how big or small a song feels, it's Leith's confident and cool delivery that sends shivers down the spine.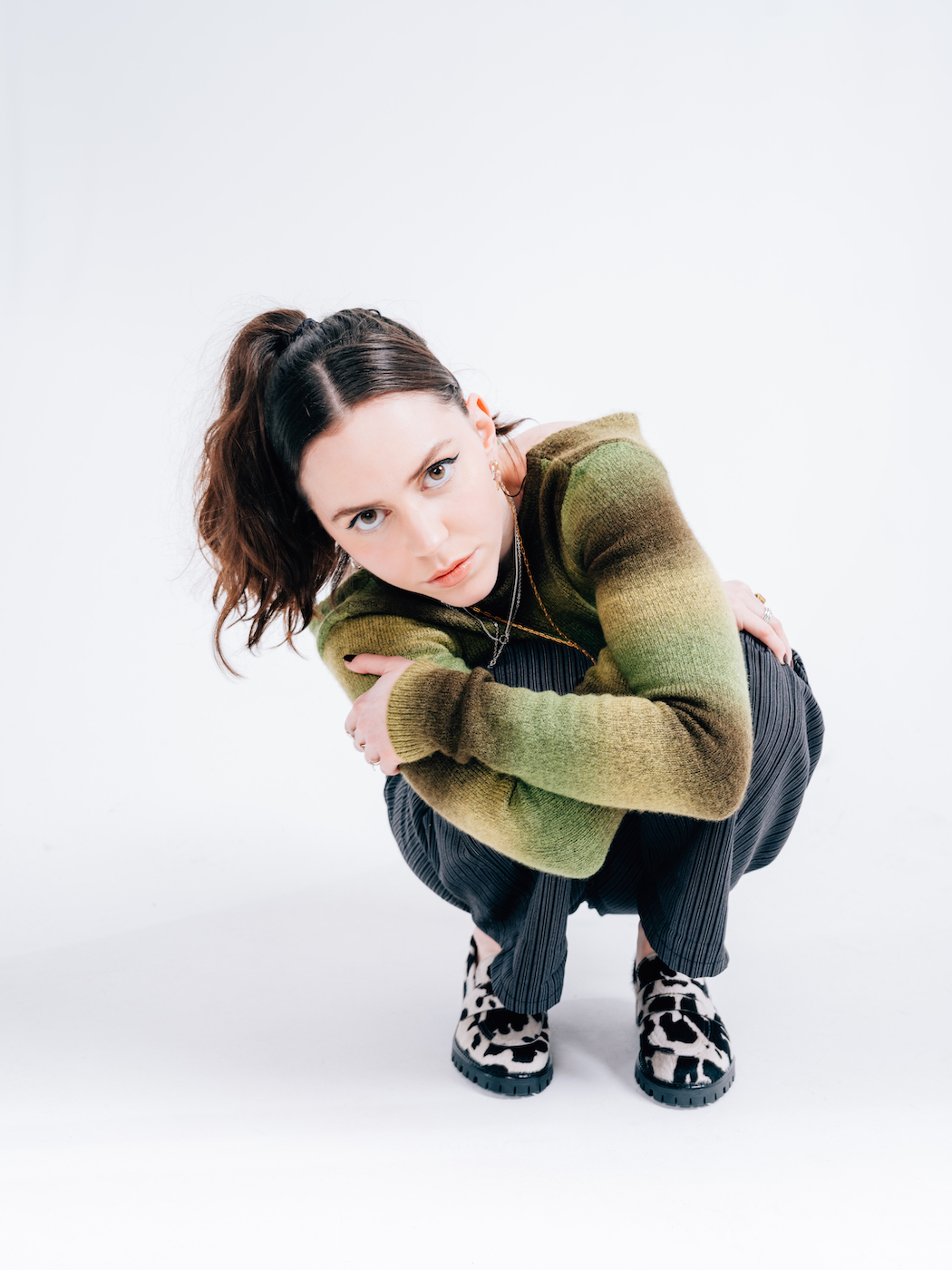 "This record feels like a long time coming," Leith tells Atwood Magazine. "I started it pre-pandemic and it's been a journey getting to where it is now. It's really special to me because I started this project working part time, writing every other day… It's about where I've been for the last couple of years and the transition moving to London from LA and finding a space that's mine. This whole EP changed a lot at the beginning, but that feels like a long time ago. Once I picked the songs, they didn't change, but the production and the order they came out in did. Originally 'Satellite' and 'Love Vibes' were a lot more electronic, but we played a few shows and loved how real instruments sounded on them, so we went back in and re-worked those two. 'Big Trees' has pretty much been the same idea the whole time, but I think it was really important to keep that one as simple as we could so the lyrics had their space."
It can be a weird thing deciding what pieces of yourself to show people first, especially in a creative sense, but I feel like we got it in the end.
"This whole project for me is about introducing myself from a lot of different angles," she adds. "I wanted to make sure the project focused on the stories while having a range of sonic influences. Being the first thing people will hear I wanted to create a foundation to jump off of creatively, not get boxed into any genre. I hope this EP captures the artistry, but sometimes I think that's for listeners to decide."
Jenny called me up on the phone last night
But something 'bout the way she said, "How's your life?"
Made me think, "What the hell's the point in this?"
We're just talking for the sake of it
Walked past the corner store
Thank God I quit my job
Real life is such a bore
I don't get what's they're doing it for
Where did I go wrong?
Too late to fix my emotional shit
I'm always better on my own
And that's when the man on the T.V. said
"Cowboys don't have friends"
---
Taken from a lyric on her song "Big Trees," the EP's title is one of special import. "It's about home and my family and my dog Sam," Leith explains. "All of the grandkids but one on my dad's side of the family have birthdays in July, so that's where that came from. The only one who doesn't is Lexi, and she gets her own shout-out to keep things even!" she laughs. "But Birthdays in July felt like a good title for the EP because a lot of the songs centre around finding your own space and "growing up," as well as the people you choose to have in your life. Celebrating our birthdays all together as a family has always been a benchmark for me in the year, kind of a self-evaluation point, always really grounding, and that's what I wanted this first project to feel like."
Birthdays in July is certainly grounding as a cohesive and cathartic collection, but from a musical perspective, this record soars sky-high. Opener "Love Vibes" sets the scene with its fiery beat and engulfing production; it's quickly followed by the intensely vulnerable "cowboys don't have friends," an enthralling outpouring of tension and release. Further highlights include the driving "Satellite" and the poignant confessional, "Big Trees."
"Each song was so different to make and great in its own way, but hearing 'Love Vibes' out for the first time was really cool," Leith says. "I felt like, 'ok, here we go.' 'Big Trees' will always be special to me as well, it's the most personal."
As a lyricist, she adds, "I love the line in 'Big Trees', "we don't need underwear for fresh lake water, and no-one even cares when you get older." We do a ladies family skinny dip every summer and no matter what age no one cares; we just jump in and it's usually cold so everyone giggles, it's just wholesome fun! I also really love the line in 'Satellite', 'I wished upon a satellite and I never got my dream.' That's just bad luck, I guess."
---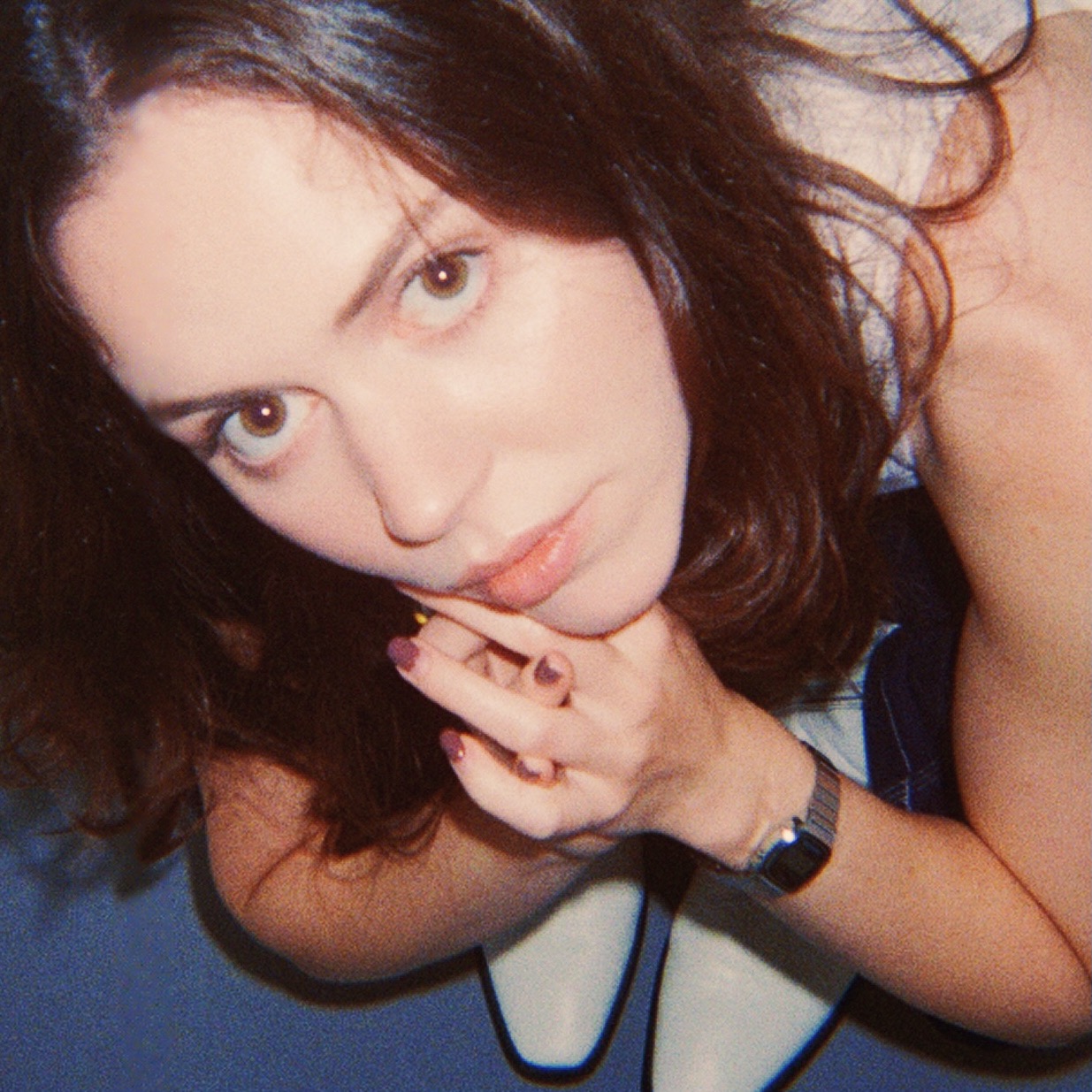 From end to end, Birthdays in July is a beacon of light, a wellspring of passion, and an eruption of intimate energy.
"The best thing ever would just be if listeners can find something in the music they relate to, even if it's small," Leith shares. "That's kind of the number one goal always, as well as being excited for what's next! It's been a massive learning experience for me, think I've learned a lot about what's important to me through writing these songs and I'm just excited to play them all live!"
Experience the full record via our below stream, and peek inside Leith's Birthdays in July with Atwood Magazine as she goes track-by-track through the music and lyrics of her new EP!
— —
Stream: 'Birthdays in July' – Leith
:: Inside Birthdays in July ::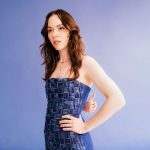 — —
Love Vibes
Love Vibes was kind of a weird one to write. I wrote it with Jonah Summerfield in LA before I moved to London and the whole time we kept looking at each other like "is this too kitsch?". Then we kinda though naw kitsch is good and cheeky and the sentiment of this song is meant to be cute. It's about starting to see someone and the early stages of falling in love. We've all been there, it's a really giddy back and forth and that's what "Love Vibes" is about.
cowboys don't have friends
I wrote cowboys don't have friends after watching an episode of Greys Anatomy. McSteamy says it to Issy Stevens in the context of if you want to be the best you can't also be best friends with everybody. I loved that idea because I tend to be a people pleaser and it's a nice reminder that sometimes you need to put your head down and get to it. I wrote this song with Jonah Summerfield and Dylan Fraser, I remember bringing the concept in and really wanting it to work, it took us about three days to figure out the angle so thank you for sticking with it guys!
Satellite
Satellite is about those stars you wish on as a kid except this time they didn't come true because you wished upon a satellite. To me it's a metaphor for things not working out the way you thought or wanted. I won't tell you what I wished for as a kid (or adult haha) cuz I  don't want to jinks it, there's still time for some of them. What I love most about this song is the purity and innocence of being a kid and seeing every possibility for yourself and fighting to keep that feeling alive as you get older. I wrote Satellite with Jonah Summerfield and Dylan Fraser.
What Does That Make Me
WDTMM is the wake up call letter to myself. It's about realizing you're people pleasing nature is getting in the way of doing what you want/being your own person. I can definitely be guilty of putting other peoples needs above my own and its something I'm now working on. Takes time but I guess acknowledging it is step one. I wrote this one with Steph Marziano and it just kind of happened, by the end we were like wow we needed that haha.
Headspace
This is my driving song. It's my favourite one for the car. I wrote this song with Jonah Summerfield and Dylan Fraser over zoom! To me this song is about giving myself space to figure out who I am, separate from what I know and the people I surround myself with. I guess it's kind of coming of age-y. I drove across America with my dad a couple of times and this song feels like those trips to me. We had nothing to do but listen to music, talk, sit in silence and think. An open road cleanse.
Big Trees
Big Trees is the most personal song on the EP for me. I didn't write it with the intention of releasing it, was really just a song for myself. It's so special that it's resonated with people because it's so specific but I guess the songs that connect past your own experiences are the coolest ones. I wrote it with Jonah Summerfield, over a weekend hanging out. I was homesick and needed something that felt like home. I'm so lucky to have an amazing relationship with my family and this song is really for them. I have so many memories with my grandparents, aunts/uncles and cousins as well as my parents and sister and this song is a culmination of those. It's definitely chasing the nostalgia of home. And it doesn't hurt that my dog Sam has a pretty good feature in the music video.
Uphill Fighting
Uphill Fighting is the most mature song for me on the EP. I wrote it with Oli Bayston. This song is really about the lyrics and how the production makes you feel. It's definitely the most introspective. It could be about yourself a friend or someone you love. I think it could be different for everyone. Was a lot of fun to track the vocals for this song and watch Oli bring it to life. I love that this song is the last one on the EP, I couldn't imagine anything else finishing this project.
— —
— — — —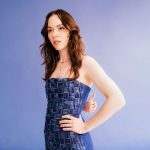 ? © 2022
:: Stream Leith ::
---