Get to know Atwood Magazine's writers in our special column where they become the interviewees, sharing their personal playlists and talking about their experiences covering music!
---
Since he was a kid, Andrew Daly has always loved music. Be it through playing guitar, or drums, digging into music-related magazines, or buying CDs, cassettes, and records, he's always found a way to surround himself with music. These days, Andrew is still digging into new and exciting music, all the while retaining a deep love for the songs that defined him as a lover of music, journalist, and person. Without music, Andrew probably wouldn't look at life the same. And while that may seem crazy to some, for Andrew it's perfectly — or imperfectly — sane.
Stream: Atwood Writer's Playlist: Andrew Daly
---
Meet Our Writers: Andrew Daly!
Where are you from and where are you based?
Andrew Daly: I'm from Long Island. With the exception of a brief one-year period from 2013 to 2014, when I lived in Lexington, KY, I've lived here on the Island my entire life. I'm a South Shore guy all the way. I grew up mainly in Babylon Village and currently make my home in Sayville.
How did you get into music writing?
Andrew Daly: I got my start doing the show notes for the Vinyl Junkies Pirate Radio Show. Not too long after, I noticed that the website's editorial was severely lacking. Long story short, I ended up being the Editor of Vinyl Junkies' online editorial and its weekly newsletter. From there, I founded my own website, VWMusic, which at its height was pilling in around 250,000 monthly visitors. Times change, and these days, VWMusic is an outlet for young writers or those looking to break in, so to speak. As for me, I focus my efforts on Guitar World (print and online), Rock Candy Magazine (print), Goldmine and Copper Magazine (print and online), Metal Edge (online), Classic Rock History, and Ultimate Guitar (both online) and of course, Atwood Magazine.
Who was your very first concert, and who have you seen most recently?
Andrew Daly: My first concert was KISS at Jones Beach Amphitheater here on Long Island. This would have been in the summer of 2000, making me 12 years old. I attended the show with my lifelong best friend, Joe. And we were, of course, brought there by our probably less-than-enthusiastic mothers.
The show was notable not only because it was KISS's supposed "Farewell Tour," the last to feature the four original members, Paul Stanley, Gene Simmons, Peter Criss, and Ace Frehley, but also because the opener, Ted Nugent, spewed a profanity-laced rant, leading to him being jettisoned from the tour. Shocking, I know.
I attend a lot of shows for review, and what have you. Recently, I've seen Mary Friedman, Steve Vai, the Pixies, Judas Priest, and many more that I can't remember. I can tell you I've got The Cure, Helloween, The Gaslight Anthem, KISS, and about a million others on tap.
Who are two or three of your favorite up-and-coming artists right now?
Andrew Daly: Up-and-coming? I don't know… there's so much music out there, and I'm constantly inundated with all of it [laughs]. One's definition of "up-and-coming" tends to vary, so I'll toss out a few artists that I'd wager are worth listening to if you've got the time.
Anything that Yvette Young touches turns to gold, and her latest record with Cover, Catharsis, is no exception. Have you heard the latest records from Glen Matlock and Angel? They're far from young guns but have some new tricks up their sleeves. If you've not heard them, Consequences Coming (Matlock) and Once Upon a Time (Angel) are essential listening for this summer.
Of course, the new Extreme album, Six, will be grand. And I suspect that Heavens Edge (reppin' the East Coast) will have it going on for their first album since the '90s, Get it Right. Lastly, my most anticipated record of 2023 is Maebe's Rebirth. Relive. Repeat. Michael Astley-Brown's brainchild is some of the best heavy-duty, post-rock/instrumental guitarism you'll ever hear. Dig it.
What's something you've learned from working as a music journalist?
Andrew Daly: This is very simple, and it's something that far too many journalists and internet writers forget: we're dealing with people. It doesn't matter if I'm talking to Joe Perry or the newest of the new kids on the block; I treat them the same. If you treat these artists like they owe you something, come off entitled, or act as if they're nothing more than a show pony for you to ride toward some sort of internet fame, simply put, you're doing it wrong.
What're your favorite moments covering music? Can be from interviews, reviews, in-person events/shows, anything.
Andrew Daly: Too many to name. My first cover story for Rock Candy was cool. The fact that it was KISS and was a double cover was even cooler. Of course, my first print feature, which came from Goldmine Magazine, was memorable. And playing a large part in Guitar World's recent Jeff Beck tribute issue was unique and unforgettable. I was quite proud of my interview with Dave Mustaine, which appeared in the same Beck-centric issue.
Interviewing reclusive guys like Vito Bratta, Carlos Cavazo, and more has been special, too. It takes a lot of work to track these guys down, let alone lock it in. People like that don't trust easily; I take pride in the fact they trusted me. But most of all, many of my heroes are now truly my friends. This goes back to treating these artists like people. And many of these people have become personal confidants of mine. Those relationships, as well as those I've made with other journalists and the young writers I mentor, have been the best part of covering music for me.
If you could ask one question to any artist or band, who would it be and what would you ask?
Andrew Daly: I'll have to take a clinical approach to this question. Each interview is different; truth be told, I seldom go in with a hard "plan," if I have a "plan" at all. Freestyle, as they say. If I were to force a plan into the equation, I'd torpedo most interviews. That's not to say I don't prepare to some extent (usually with a mental scaffolding of what I might do), but I generally go with the flow and let the artist and the conversation guide me. Some of my best questions came about during an unexpected turn in an interview. I guess what I'm saying is: pay attention to the little things; follow-ups are essential. The best questions are those which aren't contrived or overwrought.
What are you most looking forward to this year, music-wise?
Andrew Daly: On Friday, April 21st, I conducted what may well be the best interview of my career. But just a few days prior, I had no idea the interview was happening. My journalism career is a continuous cycle that presents unexpected twists and turns daily. So, looking at it that way, the best moments of 2023 haven't happened yet. Having said that, seeing KISS for their last show at MSG this coming December will be cool. Seeing The Cure at MSG this coming summer will be a treat, too.
Can you please explain why you chose the top 5 songs on your playlist?
Andrew Daly: These are songs that, for one reason or another, mean quite a lot to me. Enjoy them in no particular order, especially since I've added them as such. Cheers.
"Wish You Were Here" by Pink Floyd: I've experienced a lot of loss in my life, and to me the "you" takes on a lot of different forms depending on my mood and how contemplative I happen to be. The "you" could be proverbial, literal, or metaphorical. I like that about the song. Plus, Gilmour's acoustic work is tasty, indeed.
"Little Fighter" by White Lion: I didn't grow up a White Lion fan (that came later) but I've always admired Vito Bratta. I'd wager that he was the best of his era. What I love about this song -aside from Bratta's insane guitar work- is its positive nature and ability to get the endorphins flowing. White Lion was always a band with serious lyrical chops beyond the typical tropes. This song reflects as such. Vito Bratta has done four interviews since he left the music business some 30 years ago. I'm one of the four. I take pride in that.
"Can't Stand Me Now" by The Libertines: Like many of us, when I was younger, I went through a phase that could objectively be labeled "self destructive." I used to listen to this song knowing that it's probably how those closest to me felt about me and how I was going about things. What can I say? Shit happens. All's well that ends well; I grew up. Nowadays, I just dig the song. The shared vocal is great, as is the riff.
"Save Your Love" by KISS: KISS was my first concert. I've interviewed every living current/former member of the band with the exception of Vinnie Vincent. I've become friendly with a few of them, too. Ace has always been a favorite of mine. This song is my low-key pick for one of the band's best ever. Also, after my marriage imploded years back, this was something of an anthem for me.
"Twice as Hard" by the Black Crowes: I have no personal ties to this song. The lyrics mean nothing to me. But Rich Robinson's opening chords and subsequent slide work are a thing of beauty. It's a song that inspired me to play guitar and still does. Also, covering the Black Crowes in Atlantic City last year was a treat, too. Critics of the current lineup be damned – the Brother's Robinson still got it going on.
— — — —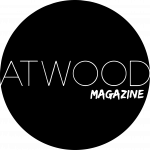 © 2023
:: Stream Andrew's Playlist ::
---