RIYL: Bon Iver, Olivver the Kid, Howard, Novo Amor, Dustin Tebbutt
It's hard to believe how fast time can fly: One minute, you're celebrating the New Year and recommitting yourself to yourself, and the next, it's already February and you're still "finding time" to make good on those bygone promises. Time is funny like that, though – and you can never tell when it's going to speed up, or when it will slow down and make room for you and all your thoughts. The most anyone can really do is to live well, look forward (not back), and soak up life while it's happening.
This internal clash between nostalgia and forward movement is what makes FRANKi's new single, "Tides," such a well-timed release. The rush of the New Year has just begun to die down; early February, I find, is slower and less predictable than the preceding month: Now, during this brief moment, can we think about and reflect upon the past thirty-some odd days of 2016. The respite won't last, but then again, nothing ever does.
Listen: "Tides" – FRANKi
---
Melbourne based multi-instrumentalist and producer FRANKi fits somewhere in between U2, Dustin Tebbutt and Bon Iver, sporting an echoey and vibrant sound with a dramatically distanced aura. His music is confident, yet fragile, layered with colorful shades of guitar, keyboard, vocal and percussion that together create a wondrous spectrum of sonic possibility.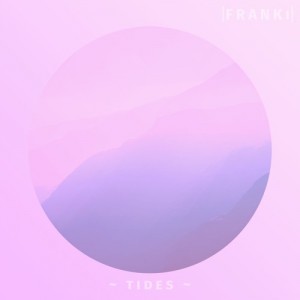 FRANKi seems to be currently enjoying a spark of creative productivity: Released independently on February 3rd, "Tides" comes only two months after FRANKi presented his debut EP, Someone, to the world at large. Whereas Someone offered a cohesive, dreamy soundscape of an artist working out of his home studio, "Tides" depicts a maturity in sound and character that breaches the natural restrictions of the home studio.
"Tides" carries its own sonic and musical weight: It is impressively loud, for something so subdued – and therein lies the magic of FRANKi.
You were right I kept fading right from the start
In "Tides," FRANKi quaintly captures the fleeting passage of time, addressing its ghosting effect on the mind (the ability for someone to drift through life) and battling mixed emotions while he tries to proverbially move on from the past.
I can't make this right
I'm never looking back
I can't hold onto fighting this any longer
You were right I kept fading right from the start
You were right I kept failing
– chorus of "Tides" by FRANKi
Direct and to-the-point, FRANKi's lyrics bleed a raw and utter honesty – one that is often lacking in the "indie pop" and "electro-pop" genres. The lyric, "You were right I kept fading right from the start," is his most striking; it stands out from the rest, distinguished by its own humanity. This is FRANKi's admission of guilt: I wasn't there; I should have been more present; I should have done more…
The chorus stands in contrast to the verses, where FRANKi expresses a longing for that which once was, and desire to have that time back again:
I'm on my own in here
Can I save this time
I saw your heart was near
Am I on your mind
– 2nd verse of "Tides" by FRANKi
The character in "Tides" is reminiscent of the male character in The Beatles' song "For No One." In one of his darkest, most human moments, Paul McCartney painted the story of two former lovers: He, longing for his past; she, hopeful for her future:
You want her, you need her
And yet you don't believe her when she said her love is dead
You think she needs you
And in her eyes you see nothing
No sign of love behind the tears
Cried for no one
A love that should have lasted years
– "For No One" by The Beatles
FRANKi's character wants "her" (or whomever lies in the past), yet at the same time is trying and failing to move on. His inner turmoil is vivid: It drives outward from the core, surpassing the song's many layers to touch the surface. It shows itself in FRANKi's tremor; his troubled voice betrays his uncertainties.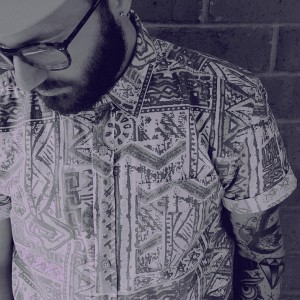 But sometimes, all those uncertainties are better off dropped, than parsed out and pieced back together. Sometimes, rather than solve an issue or question, the best course of action is to completely step away. The title "Tides" fits the song so well, because FRANKi is moving away, drifting just like the ocean's tide. Just as the narrator, an ocean's tides are fading right from the start.
There is beauty in transience, and there is something distinctively provocative about "Tides." Bravo, FRANKi: "Tides" is the quintessential musical accompaniment to this pivotal time, where January's optimism transitions through early February's reflection, ultimately leading to hopeful action and movement later in the month. However, we are not there yet: The month has just begun.
Time is funny, and though the New Year is not so new anymore, it still feels fresh. "Tides" captures the vast distance of the past from the present, as well as the not-so-vast distance between the present and the future. Our consciousness is forever trapped in that present; there, alongside FRANKi and others, will we find ourselves introspectively considering our actions to-date and figuring out how to continue through the year. We can utilize this moment's freshness to reassess and recommit ourselves to ourselves.
"Tides" has struck at the perfect crossroads.
Find more new music on Atwood's Picks