Atwood Magazine is excited to share our Editor's Picks column, written and curated by Editor-in-Chief Mitch Mosk. Every week, Mitch will share a collection of songs, albums, and artists who have caught his ears, eyes, and heart. There is so much incredible music out there just waiting to be heard, and all it takes from us is an open mind and a willingness to listen. Through our Editor's Picks, we hope to shine a light on our own music discoveries and showcase a diverse array of new and recent releases.
This week's Editor's Picks features Weezer, Soda Blonde, Arlo Parks, Charli Adams, Avenue Beat, & Kuri!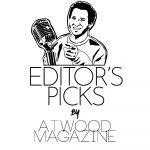 — —
"All My Favorite Songs"
Weezer
I have always been a casual Weezer fan, but something about their first single of the year tells me that 2021's going to herald that long-awaited moment for Mitch and Weezer: "All My Favorite Songs," taken off the band's fourteenth studio album OK Human (out this Friday, January 29), is the kind of tender yet bombastic intimate upheaval our locked-down lives need to get by. Driven by a beautiful orchestral arrangement and Rivers Cuomo's expressive, confessional vocal performance, "All My Favorite Songs" is an anthem for all who find themselves adrift, wandering aimlessly through the chasm of time at this particular venture.
All my favorite songs are slow and sad
All my favorite people make me mad
Everything that feels so good is bad, bad, bad (hey, hey)
All my favorite songs are slow and sad
I don't know what's wrong with me (ooh, ooh, ooh)
I don't know what's wrong with me (ooh, ooh, ooh)
It's a song for those who have lost their anchors, and those who never had an anchor to begin with. Weezer sweep us off our feet with a bold ballad that plunges into deep self-reflection, dwelling on uncertainty and doubt, confusion and a nagging loss of place. How many times over the past year have we all felt lost; like our home base isn't home anymore? The world has been turned askew throughout this pandemic, and it's all we can do to strive for a personal balance and some sort of stasis. Cuomo expresses all this and more as, surrounded by a soaring blend of violins and cellos, pianos and rock drums, he croons a somber, plaintive soundtrack to soul-searching.
I love parties, but I don't go
Then I feel bad when I stay home
'Cause I need a friend when I take a walk
I like spacin' out when somebody talks
I wanna be rich, but I feel guilty
I fall in love with everyone who hates me
All my favorite songs are slow and sad
All my favorite people make me mad
Everything that feels so good is bad, bad, bad
All my favorite songs are slow and sad
I don't know what's wrong with me
Dreamy morning, walkin' alone by myself
Thinkin' about life, and tryin' to find my way through hell
Sometimes I wish I was on an island
But then I'd miss the sound of sirens
"During the summer of COVID-19 we grabbed our masks, hit the studio, and began to chip away at what is now known as OK Human," Weezer shared upon the song's release earlier this month. "An album that was made by a handful of humans using only analog technologies (including a 38 piece orchestra) for all of you humans to consume. OK Human was made at a time when humans-playing-instruments was a thing of the past. All we could do is look back on ancient times when humans really mattered and when the dark tech-takeover fantasy didn't exist. We used our instruments to connect to the 1960s and 1970s and, with the orchestra, back to the 18th and 19th centuries. We had no click track or loops or hi-tech sounds. Not even an electric guitar."
"All My Favorite Songs" is as bittersweet as it is overwhelmingly catchy: A powerful tune that speaks to these dark, defining times.
"Love Me World"
Soda Blonde
There are no secrets to hide regarding my feelings toward Ireland's Soda Blonde: An Atwood Magazine 2021 artist-to-watch with a compelling, dynamic sound, the group of Faye O'Rourke, Dylan Lynch, Donagh Seaver O'Leary, and Adam O'Regan have quickly established themselves as rising stars back home, bridging the alternative and pop worlds with music that is as enchanting as it is rugged and full of feeling. Their September single "Love Me World" quickly became one of my most-streamed releases of 2020, and I can't in good faith go on in this new year without lending it one last bit of praise.
Someday I know I will be leaving
Virtual connection is not appealing
Will you be my orphan love
and when it gets too tough
I'll give you away
Be the bullet in my side
to remind me that love is pain.
Love me world
I want you to love me world
Love me world I want you
An intimate and aching indulgence, "Love Me World" is a musical seduction full of confessional lyrics and sweeping grooves that both dazzle the ears and caress the heart. A cinematic success, it's as catchy as it is cathartic – something of a sweeping confessional: An admission of fragility and insecurity; of needs and wants; of attention-seeking behavior. O'Rourke describes the song as an acknowledgement of the darker moments of wanting to be loved by everyone; "the idea of bending to fit the zeitgeist in the pursuit of acceptance and love." She sings a soulful outpouring, her voice melting over heavy bass and a thick keyboard melody:
Afraid of everybody's success I confess
Everyone's dangerous to my ideas of myself
I was lookin for a feeling,
validate me, shape me,
heal me with love
But from my family and friends
and even you, my darling's not enough
Love me world
I want you to love me world
Love me world I want you
Soda Blonde have a compelling allure that is all their own – an energy that shines bold and bright. Through honest lyricism and immersive, expressive music, they create a world with every song. "Love Me World" is one of self-recognition and acceptance; of desire and longing; of being true to who we are, whatever that means for us. Love me world, I want you to love me, world. It's yet another irresistible indulgence from a band that can do no wrong. Sode Blonde are set to release their debut album later this year, so stay tuned for more coming soon from this singular, special talent.
The unfathomably intimate final single off her upcoming debut album Collapsed in Sunbeams, "Caroline" finds Arlo Parks injecting beauty into tension and sweetness into fracture. The Atwood Magazine artist-to-watch adds tenderness and love to a moment of pain as she relays a story of struggle between two lovers. Singing smoothly upon a bed of hypnotic guitars and a driving snare drum, the artist brings a corner of London to the world with vivid imagery and emotion:
I was waiting for the bus one day
Watched a fight between a artsy couple escalate
Strawberry cheeks flushed with defeated rage
Then he spilled his coffee as he frantically explained
Maybe if you took a breath
You would hear me when I talk to you
Threw her necklace in his face
Eyes so bright with disappointment
I saw something inside her break
Everybody knows the feeling
Suddenly he started screaming
Caroline
I swear to God, I tried
I swear to God, I tried
"Caroline is an exercise in people watching and seeing situations unfold without context," Parks shared upon its release. "It's an exploration of how something once full of healthy passion can dissolve in an instant."
We're all fans of people watching here, and yet this song goes beyond the simple act of experiencing life around you. It pulls us into these feelings as the artist absorbs this event, turning the ordinary into extraordinary through little details that bring the scene to life. This major moment for a couple – one that, were we watching it unfold, we might pass it by or ignore it entirely (it's not our problem, after all) – suddenly becomes larger than life as Parks dissects the emotions running rampant through its key characters. "Watched his world dissolve in his hands, tried to roll a blem then put his head between his knees," she softly. "Maybe if she took a breath, she would know I did it all for her." Pain ripples through "Caroline" in stunning waves of heartbreak and regret.
Ripped the hem of her skirt as she ran
Panicking and weaving through the crowds on Oxford Street
Watched his world dissolve in his hands
Tried to roll a blem then put his head between his knees, ooh
Maybe if she took a breath
She would know I did it all for her
Agony and hints of sage
Her eyes blind with disappointment
I couldn't recognize her face
Shards of glass live in this feeling
Have to somehow stop her leaving
Arlo Parks has made a fast name for herself over the past three years, and 2021 is her year to shine like she's never shone before. Her debut album Collapsed in Sunbeams releases Friday, January 29, and promises to be one of the year's most exciting debuts – not to mention an early contender for "album of the year." While we count down the minutes, give "Caroline" your full, undivided attention: Through this song, we can recognize how truly magnificent a singer and a songwriter Arlo Parks has become.
"Didn't Make It"
Charli Adams
Nashville artist-to-watch Charli Adams has already begun teasing her debut album Bullseye this year with the duet "Maybe Could Have Loved" with Nightly, but I must admit I've still got her 2020 single "Didn't Make It" on repeat. Adams sounds refreshed, invigorated, and self-assured on this soaring, smooth indie pop anthem – one that earned its rightful place upon my "most played" of 2020.
A cinematic indulgence released in October, this song has the temperament and finesse to propel what was already impressive year-long presence to soaring new heights with its urgent rhythm, driving pulse, and Adams' aching voice full of anguish and longing:
I was calling out your name
we almost thought something would change
but you were smoking through the day
& we were kids we broke the chain
you say you won't lie
I've only been waiting like a child
black car, hillside
it's only the middle of the night
Always been the only thing that I want
sipping whiskey on your back porch
We almost made it but we got lost
no we don't want to face it
but we didn't make it
you've never been one to stick around
I'm hiding in the bathroom, breaking down
we almost made it but we're lost now
No we don't wanna face it
but we didn't make it
An intimate rush of pulsing indie pop, "Didn't Make It" stuns with heavy, raw lyrics and buoyant, in-your-face sonics that radiate Charli Adams' passion, drive, and commitment to her art and herself. She waxes poetic over dreams of missed connections and a love that was never meant to be – that crush you had, but never did anything about. Her voice conjures up layers of nostalgia and regret, and it is in these pools of feeling that her song dwells so gracefully: Built off a powerful bass line reminiscent of The Police's "Every Breath You Take," "Didn't Make It" adorns an atmospheric and emotive radiance similar to that of The 1975 and The Japanese House.
It's an intensely personal and vulnerable moment of truth for the artist, just as it's a refreshing and invigorated start to one of the year's most promising full-length debuts. Charli Adams demands our undivided attention with poise, grit, heart, and dramatic flare. Whether you're mending your own heart or in need of a glowing jam, put Charli Adams on the top of your list.
"What's more beautiful than a woman? Nothing!" sings Nashville trio Avenue Beat as they bounce their way into 2021. The pop band that took TikTok and the world by storm with their dazzling, unapologetic single "F2020" prove themselves to be so much more than a one-hit wonder with "WOMAN," their first release of the year and the official follow-up to the song that changed their lives forever.
A seductively smooth, groovy pop jam, "WOMAN" is a stirring celebration of "female beauty, body and soul": An outpouring of love that brings the Sami Bearden, Savana Santos, and Sam Backoff back to our ears as they soar to cool, sweet heights, embracing their womxnhood with lush vocal harmonies and gorgeous melodies that tease the ear with seamless elegance and effortless grace. The self-produced track brings the group's lyrical and vocal talents to the fore while embracing a funky, pop-R&B inspired sound that brings us back to the immersive jamz of the late '90s and early aughts.
I been sittin' here tryna write a pop song
Tryna follow up that viral shit that popped off
Racking my brain, like what can I say
I'm just tryna recreate what I did the first time
Is any topic even worthy of a first line
Been here all night, I think I might cry
I didn't mean to come out (come out, come out)
But then my girl walked in (walked in, walked in)
And I figured out what I'm writing
What's more beautiful than a woman, nothin'
Ain't no fuckin' vibe like a woman's lovin'
No drug gon' getchu high like
Grabbin' her hips
Workin' your way up and down her
Every inch, kissin' on the kitchen counter
Change my mind
What's more beautiful than a woman
"We wanted 'WOMAN' to be something you could bop to, something you could feel empowered by, something you could make out to," Avenue Beat tell Atwood Magazine. "We definitely wanted the sound to reflect that, so we kept it upbeat and light."
"WOMAN" is fun, evocative, meaningful, and inspired. It's deceptively simple – built off carefully-arranged harmonies and beats that keep the music interesting, engaging, and emotive throughout.
"This song is just about how women are so very hot, and beautiful, and magical, and powerful," Savana Santos said upon its release. "And we hope that this song makes them feel sexy and wanna dance and own their power like the bad bitches they are!"
What a beautiful, refreshing way to start the new year. "WOMAN" is not "F2020," and that's what makes it great: The band sound as mighty and as alluring as ever, staying true to who they are without retreading old ground. Once again, Avenue Beat have taken an unapologetic stance in their music, and once again it's paid off. The sky seems the limit for Backoff, Bearden, and Santos, who continue to enthrall as they ignite a new year with a buoyant, seductive ode to womxn everywhere.
It's been two very long years since my ears were blown away by Scott Currie's musical project, so consider my level of excitement when I discovered the artist was returning in late 2020. Released in late October, "What's More" finds the Abbotsford, British Columbia-based multi-instrumentalist, songwriter, and producer crooning over bustling, impressive piano work and assorted mesmerizing sonics.
"Kuri demonstrates his singular talent on the breathtaking "Sort Sol," a lyrically ingenious, musically mystifying cinematic folk masterpiece," I wrote back in early 2019. "What's More" is no "folk" masterpiece, but rather a genre-defiant burst of dramatic energies and sweeping sounds that tickle and tease the senses. Tension comes reeling as Kuri sings, seemingly putting his entire body into a space of intense self-expression and unraveling:
My tongue escapes from my peace of mind
once more, I feel high
as all my sins come reeling in
and with one bleating cry
the blind hand rose
and the whole damn symphony clamoured
what's more
and my God, she froze
as the dumb lusting litany anchored
what's more
"'What's More' is about the positive reinforcement that is often given to brashness and confidence, even when it's undeserved," Kuri explains. "We tend to lift up loud voices, sometimes for our own perceived benefit, sometimes just for entertainment. It's a cycle that can be hard to get out of, even within ourselves. Blind confidence is addictive, but it can swiftly become a personal detriment."
There's no denying the fresh feeling and pure passion rippling through Kuri's new music. From the sheer power of his voice, to the song's stirring breakdown – a moment full of old recordings, including that of Kuri as a child – "What's More" stuns. "That's me as a baby," Kuri notes. "My mom and dad took me to my Oma and Opa's house. I snagged the audio from an old vhs tape I found. I thought it fit the mood nicely."
The song seems to carry with it a tension many of us have felt over the past year; and how many of us have uncharacteristically lost our temper a few times throughout this pandemic? It's a means of cooling down; of releasing the miasma of intense feelings we have stored up inside.
"What's More" is a sublime, poetic reckoning. Seismic in scope and dramatic in depth and flare, it rises to a fever pitch before withering away, leaving us to dwell in the cool-down we all know only too well.
my tongue escapes
from my peace of mind
once more I feel high
my lungs inflate
and so does my pride
and it's all by design
and it's in my mind
see the blind hand rose
and the whole damn symphony clamored
What's more
and my God, she froze
as the dumb lusting litany anchored
what's more
— — — —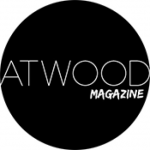 Editor's Picks