Inspired by her friend and mentor Rod Temperton, Nikki Yanofsky's "Nerve" finds the Montreal-based artist demonstrating how personality can be put to music.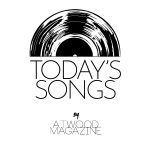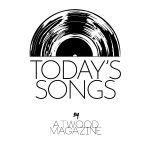 Stream: "Nerve" – Nikki Yanofsky 
---
Music is a form of personal expression and, with that, it also becomes a marker in time. Maybe it's songs that represent ourselves, summing up a period where we experimented with a specific identity, or maybe it's ones that encapsulate another person, a place, or memory. Whatever the significance of a particular song or style of music, its composition becomes key. Each instrument, beat, and change in rhythm is like a fragment of that time- on their own meaning one thing but merged together conjure up a charm.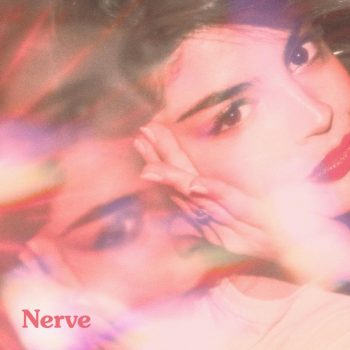 A funky, groovy burst of bright energies, "Nerve" is the brand new release from Canadian pop singer Nikki Yanofsky and the latest in a string of singles off her upcoming third studio album, Turn Down The Sound. Released March 20 via eOne Music, it was inspired by the artist's producer Rod Temperton, who passed away in 2016. Temperton was a prominent force from the late '70s into the '80s. He wrote hits such as "Boogie Nights", "Give Me The Night", and "Thriller", all of which can be felt in "Nerve" in the form of a sassy groove that penetrates throughout and staccato vocals bouncing along the verses. But in recent years, he worked closely with Yanofsky, helping evolve her musical direction as a friend and mentor.
The song itself is feel-good in its familiarity. It glistens with disco nostalgia but, for Yanofksy, it signifies independence and the current chapter in her life. When she entered the music scene, she was twelve years old- performing at the Montreal International Jazz Festival in front of an audience of rounded jazz enthusiasts. At the 2010 Olympics, age 16, she performed the theme song 'I believe' at the opening and closing ceremony and has since worked closely with musical greats such as Quincy Jones.
You got that something that I just can't define
Smoother than suede in 1979
Don't give a damn about the way things should be
Not one to brag, you always show it to me
Boy you don't need no key
You always get in for free
Nerve
So much nerve
You got nerve
Nerve
Nikki Yanofksy's upcoming album Turn Down The Sound finds the talented artist putting her own visions to music, as opposed to being a voice for other people's work. While her influences play a central part (and "Bubbles" was written by Temperton, the last song he worked on before passing away), it's the first time she's written lyrics based on her own experiences. An album that's largely slick in a '90s R&B kind of way, 'Nerve' as the middle tracks breaks it all up with clapping beat and jiggling rhythm.
Nikki Yanofsky spoke with Atwood Magazine about constructing the song and why Turn Down The Sound is a milestone in her still young career!
Stream: "Nerve" – Nikki Yanofsky 
A CONVERSATION WITH NIKKI YANOFSKY
Atwood Magazine: ''Nerve'' pays homage to the late Rod Temperton, who's been a mentor and hero to you. What significance has he had in your life and how did you go about replicating this in the song?
Yanofsky: Rod was more than just a mentor to me, he was one of my closest friends. We used to talk on the phone at least once a week for an hour or two. We would talk about music, he would help guide me in my songwriting, give me advice about everything from a bass line to believing in myself. I don't even know where to begin in terms of trying to articulate the significance he had on my life because his influence stretches far beyond my approach to music. He helped shape my character.
That feeling of "no matter what I say, I won't do him justice" is exactly what I struggled with when I tried to write a song for him after he passed away. The task was too daunting. It is so impossible to describe our special bond and what an exceptional person he was in a 2 and a half minute song. I would stop and start a million times until I realized that I was approaching it all wrong.
The right way to honor Rod was to write something that he would have approved of. So I wrote a song that I think would have made him want to get up, tap his foot in the doorway while smoking a cigarette and then ask me to play again. Nerve is a funky tune I think he would have loved. Lyrically, it's about a guy who has nothing to prove, who doesn't care what anyone thinks of him, someone who lives life for all the right reasons. Which is heavily inspired by the kind of man Rod was.
In line with this, it sounds instantly familiar with the '80s groove prevalent throughout.
Yanofsky: Yes! I'm so happy you feel that way. I was going for that type of sound because I was trying to pay homage to the type of music Rod loved.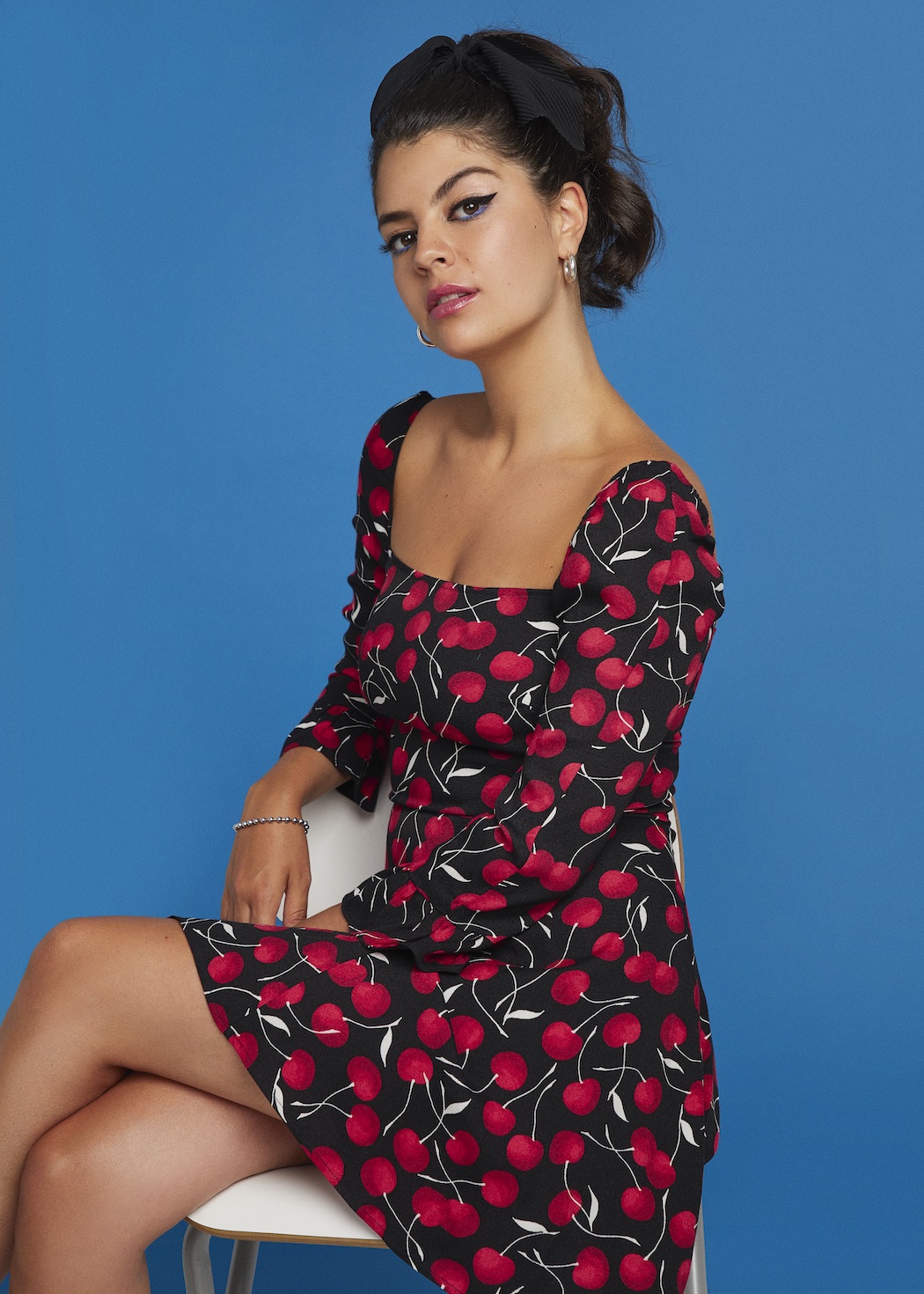 Who did you work with for the making of the song and did you all do anything distinctive during the recording process to capture this atmosphere?
Yanofsky: This song came to life in two different sessions. The first session was when the song was written. I was with Cameron Deyell and Jasper Leak, two amazingly talented songwriters from Australia. They started on the bass line and the groove and I opened up the 'voice memo' app on my phone (as I always do when writing) to start working through the top line (the melody and lyrics). This was the fastest a song has ever come to me. I wrote the melody and form on the spot and then worked on the lyrics for a long time to capture the energy you hear when you listen to it today.
The second session was with my producers, Zach and Roger. We needed to make the song fit with the vibe of the record as a whole, so we reworked some parts. I added a bridge/breakdown, they switched out some of the chords, etc. We also recorded a "party" track of clapping and yelling/hollering to give it that fun atmosphere.
The song is taken from the upcoming album Turn Down The Sound, which follows a similar mood combined with a (perhaps) '90s R&B mellowness. To what extent do you draw from the past with your work and what importance do you feel this plays in current-day music?
Yanofsky: You pull from what you are influenced by, naturally. I grew up listening to and singing a ton of jazz, soul and R&B. It has always crept its way into my writing, the only difference is that now, I'm leaning into it more.
"Nerve" follows your previous single "Forget," which is lyrically sassy, playful in delivery and intended to be an uplifting form of self-empowerment. Could you talk about the lyrics to "Nerve" and the relationship they have with the delivery?
Yanofsky: The lyrics to Nerve needed to be extremely visual and fun. I wanted to make sure that there wasn't a syllable out of place with the melody, that every word was pocketed. The rhythm and flow helped the delivery to have a subtle power which was important in conveying the type of character this song is about. Someone who is understatedly cool.
Finally, how does your new material differ from your previous releases? I'm intrigued to know the transition that you've made and the position that Turn Down The Sound holds.
Yanofsky: Turn Down The Sound is the first album I have ever created with my peers. It is also the most honest and vulnerable I have ever been with my writing because this is my first release that includes songs I wrote alone (as well as co-written songs). This record truly represents independence to me.
On a recent trip to LA, I played most of the final product for Quincy… He was jamming to everything he heard with a smile on his face. He told me he really loved it. It was the most amazing and validating feeling, knowing I had made him proud without needing to run everything by him each step of the way. This album is the product of the support of my mentors, applying everything I have learned from them in the past, but trusting my gut for the first time.
Stream: "Nerve" – Nikki Yanofsky
— — — —
? © Royal Gilbert
:: Today's Song(s) ::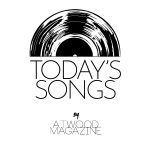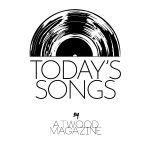 ---
:: Stream Nikki Yanofsky ::