Singer/songwriter Miley Cyrus is back with her empowering new song "Flowers," an anthem dedicated to self-love and revival taken off her forthcoming eighth studio album, 'Endless Summer Vacation.'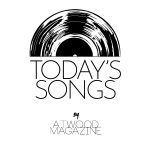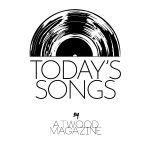 Stream: "Flowers" – Miley Cyrus
---
---
While the world was getting ready to ring in 2023, Miley Cyrus released a trailer for her new song "Flowers."
Her voice echoed, "I can love me better than you can," in the background of a staticky sounding clip, letting everyone know that Miley Cyrus was back. The caption reading, "New Year, New Miley, New Single," had fans waiting in anticipation for the new track and curious to see where Cyrus' next era of music would take her. Released on Jan. 13, 2023, the trajectory of her music changed, and she did not disappoint.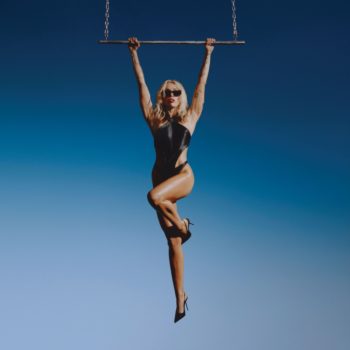 In this single, Cyrus is basking in renewal. Filled with self-love and worth, "Flowers" is the embodiment of "I'm doing fine on my own." Disco elements and beats mix in with her positive lyrics, emphasizing this idea of loving yourself better than anyone else. To further this, in the Jacob Bixenman-directed music video, Cyrus dances around the Los Angeles hills in a gold dress while putting her hair up. She then marches up to a mansion where she lets loose to the rhythm.
We were good, we were gold
Kinda dream that can't be sold
We were right til we weren't
Built a home and watched it burn
The song starts slow, drawing listeners in with descriptive lyrics. Immediately, it is concluded that this is a breakup song through the term "we" and past tense usage. But as the song starts to ascend with an upbeat melody, it will be different than any breakup song Cyrus has released before.
I didn't wanna leave you
I didn't wanna lie
Started to cry but then remembered I
I can buy myself flowers
Write my name in the sand
Talk to myself for hours
Say things you don't understand
I can take myself dancing
And I can hold my own hand
Yeah I can love me better than you can
The jump from "Started to cry but then remembered I" to the chorus is euphoric. Not only is Cyrus embracing moving on, but she is also looking after herself. It is an extremely valuable lesson about how anyone can find care within themselves. Essentially, you are the key to a better and happier you. As she continues to chant, "I can love me better, I can love me better baby," it lets the concept resonate with its listeners.
Paint my nails, cherry red
Match the roses that you left
No remorse, no regret
I forgive every word you said
One of the most interesting yet breathtaking parts of this entire song is how Cyrus sings about forgiveness and having no regrets.
By painting her nails the color of the roses that were left, it symbolizes the action of this person leaving having an impact on her. But instead of regretting or thinking twice about the situation, she realizes it is not worth anymore of her future dwelling upon because that person was willing to leave. So, she does what any brave person would do, she forgives and moves on.
If you are still trying to figure out why this song sounds a bit familiar, "Flowers" samples Bruno Mars' "When I Was Your Man." The artistic approach is genius as she flip flops the lyrics from the 2012 ballad. In "When I Was Your Man," Mars sings, "That I should've bought you flowers and held your hand. Should've gave you all my hours when I had the chance, take you to every party 'cause all you wanted to do was dance/ Now my baby's dancing/ But she's dancing with another man." However, Cyrus sings that she can buy herself flowers, hold her own hand, talk to herself for hours and take herself dancing. Again, the concept of self-love shining through.
And what better way to celebrate a self-empowering tune than for it to be Cyrus' first No. 1 hit. According to Chart Data, "Flowers" reached No. 2 on the global Spotify chart with a daily high of over nine million streams, which marks her biggest streaming day ever. The song also rose to No. 1 on the US Spotify chart and on US Apple Music, making it her first No. 1 hit.
"Flowers" is the first single off Cyrus' eighth studio album Endless Summer Vacation. The album is set to release on March 10, 2023. You can watch the trailer for it through this link.
— —
Stream: "Flowers" – Miley Cyrus
---
— — — —
? © Marcell Rév
:: Today's Song(s) ::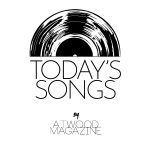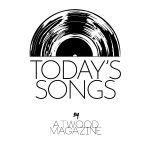 ---
:: Stream Miley Cyrus ::