With her latest album 'Heart Shaped Bed', Canadian singer/songwriter Nicole Dollanganger pairs her innocent ghostly vocals with gruesome tales of broken love.
— —
Gloominess, silence, blood, and sexual violence are all themes that drift like fog or persistent, thundery, summer's rain through Nicole Dollanganger's Natural Born Losers, the 2015 album that's the first and only release on Grimes' label Eerie Organization. "American Tradition" is written from the perspective of a girlfriend in an abusive relationship with an athlete, his medal-winning persona outweighing the evil. "Poacher's Pride" recounts the shooting of an angel with her father's rifle, the angel being either a literal angel or metaphor for the killing of animals, and "In The Land" focuses on distressing attacks made by convicted criminals David Parker Ray and Theresa Knorr (An earlier track, "Rampage" is written about a shooter in the Columbine High School Massacre). Accompanying these narratives are Dollanganger's distinctive vocals, high-pitched, prolonged and innocent like a child lost in thought, and the eerie bed of electric guitars. Her latest release, album Heart Shaped Bed (released 26 November via Crystal Math and Eerie Organization), follows the same mood but with the guitars replaced by the pitter-pattering of piano and tales of destructive romance being a focal point.
In the backyard full of dying flowers
In the kitchen on the pale pink counter
Give you a lap dance outside in a lawn chair
Drinking lemonade and playing with my hair
"Lemonade"
Watch: "Lemonade" – Nicole Dollanganger
---
In general when songs are very similar to each other the result can be monotonous, an uninspiring reproduction of a sound the artist's comfortable with. Alternatively, if atmospheric with a notable focus on instrumentation, it can hypnotically take the listener on a journey void of attention to tracklistings. Dollanganger, whose real name is Nicole Bell, borders between the two. Since making demos in her bedroom in Stouffville, Ontario, and uploading them onto Tumblr in 2011, she's maintained a clear aesthetic- one that's sad but sweet and consciously mixing disturbing content with a dark beauty, a pairing that intends to highlight everyday horrors unassumingly lurking behind the surface. Over the years there's been a variation in production, the introduction of a band with Natural Born Losers compared to the folky bareness of 2012's Curdled Milk and 2013's Ode To Dawn Weiner: Embarrassing Love Songs, as well as the development of strong visuals to accompany the music. Her Instagram, for example, is a mood board of ghostly locations, frilly doll-like dresses, and white blonde hair illuminated in the flash of a camera. Additionally there's the unattended hot tubs, neglected roses scattered on grimy floors, and backdrops of derelict walls captured while visiting a series of abandoned honeymoon motels in the Poconos mountains. Intended to be visited as locations for music videos, they're also a fitting representation of the album Heart Shaped Bed.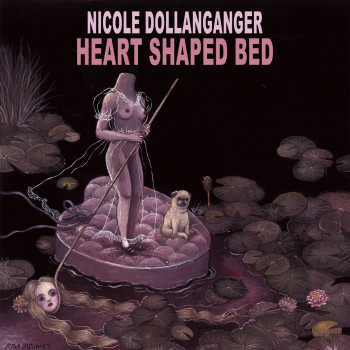 I wake up and I creep
Down the hall to your feet
Where I lay like a dog for you
In silk down to my knees
"Uncle"
Overall, there's an old school glamour surrounding the protagonist of the songs in Heart Shaped Bed but, naturally, she's troubled. Opener "Uncle" is an incestuous tale about a woman who secretly has sex with her uncle, an updated version of 2015's "I Slept With My Uncle On My Wedding Night" with the tiptoeing piano and lonely murmur accompanying the vocals exchanged for a more pronounced but still intimate melody. In "Lemonade", she's a housewife with a husband who's cheating on her so, in revenge while home alone, she also has an affair. "The next time he kisses me/ want him to taste the red ruby lips/ and the love we made" she angelically muses. "My Baby", with its pulsing synth beat and echoing vocals, is a relationship with little signs of a happy ending and "Only Angels Have Wings" is melancholic and reflective, a desiring to be seen as a better person. "If I was an angel/ I'd be begging them to cut the wings off me/ Just so I could be here with you, darling" she faintly sings in the chorus.
Lay me down in a heart shaped bed
Pretend it's our wedding, pretend we just met
Pretend we're in one of those movies
They rent in the back of every seedy place
We pass on the interstate
"Heart Shaped Bed"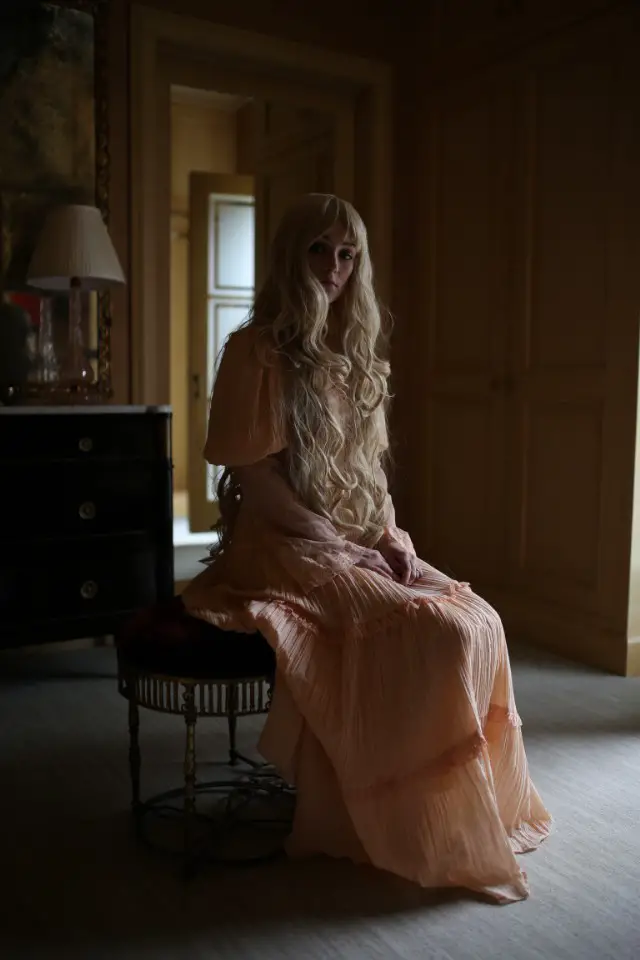 But the female, too, is a figure of dangerous defiance. She's victimised but owning an unsteady inner strength, not allowing anybody to mess with her. In Heart Shaped Bed, she shoots the gun any chance she gets, "with blood on my clothes and my hands/ I've done it again, I've done it again" ("Tammy Faye"). It's not advocacy for violence but rather a focusing in on fears and broader issues, functioning in a similar way as horror movies. We're intrigued, revel in, the disturbing aspects.
'Cause beauty don't mean shit to me
Only when it's a weapon and deadly
Think you're big and bad but you got nothing on me
And the next time you hit, I hit back
Do you hear me, motherfucker?
Can you dig that?
"Beautiful & Bad"
Movies have always been an inspiration and reference point for Dollanganger, as has literature (Her name is taken from the writing of V.C Andrews) and her music has become a way of creating an immersive story that seems fictional in how it's put together but draws completely from realities. Like the horror genre, Dollanganger's aesthetic is predictable and the songs, merging into each other, hold the same trope. But it's this consistency that makes her engaging to many. "So get the room with the heart shaped bed/ Make something gross feel romantic" goes the start of the title track, the latter line being a statement that nicely sums up the approach that Nicole Dollanganger has to her work.
— —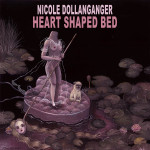 ? © Mac Boucher
:: Stream Nicole Dollanganger ::