After nearly a decade of abandon, Luca Brasi are no longer as young as they once were. As such, their new album 'Stay' serves as an introspective check on the present, requiring a look at the punk lifestyle that has, in many ways, bled into their lives of growing normalcy.
— —
In early May, in anticipation of the release of their fourth album, Stay, Luca Brasi released a music video for the album's opening song "Let It Slip" which takes place in the gymnasium of Taroona High, a sleepy rural high school where frontman Tyler Richardson teaches. Juxtaposing the raw guitar riffs and impassioned vocals of longing and loss, the band looks dejected and lifeless – as if this performance were another exhaustive PR stunt after years on the road. Assuming the role of set producers, Richardson's Taroona students try to goad him and the rest of the band into performing like their former selves. But their efforts were for naught, and eventually one of Richardson's students, Madi Heazelwood, pushes him side and assumes the role of front woman. As the video concludes, she hands back his guitar with a backhanded quip: "It's that easy, mate."
Watch: "Let it Slip" – Luca Brasi
---
But this album shows that their lives have been, at times, anything but. The band has been together since 2007 – playing pubs across their overlooked island of Tasmania, huge festivals on mainland Australia, and touring Europe with the likes of Moose Blood and PUP. In their earliest albums Extended Family (2007) and By A Thread (2014), the group was just experimenting with what it meant to be a punk band. Back then, at less than 20 years old, that meant unapologetic individuality: their sound was more or less a curated cacophony of noise where raspy and aggressive vocals clashed and wove between thunderous drums and guitar riffs. Unabashed moshing music. But over time, their sound became cleaner, and with age Richardson's vocals have surprisingly shown more range and clarity without sacrificing the angst and concision in lyricism that is indelible to punk. Then, with their last album, Is This All We Are Going To Be (2016), their sound took a darker turn. Like the five stages of grief, their angry musings evolved into depressive platitudes where they grappled with topics such as loneliness, loss, and suicide.
Now with Stay, the band undergoes an even deeper confrontation of addiction and depression, and after much tossing and turning, arrive at their last stage: acceptance. The album – produced via the record label Cooking Vinyl Australia with Jimmy Balderston of Ghostnote Studios and Nic White – dawns with a self-titled instrumental, "Stay:" a crescendo of wistful guitar chords and galloping drums that crash into one another. The track immediately blends into "Let It Slip" where Richardson sets the tone of the album with a resounding plea to his lover to return home.
Listen: Stay – Luca Brasi
Gripped by the lingering throes of depression, the torments of addiction, he paints love as a raw necessity – his "safety" – at keeping him anchored to normality. But when his anchor is gone, and rationality tends to unhinge with the help of the bottle, and relationships fall to the wayside: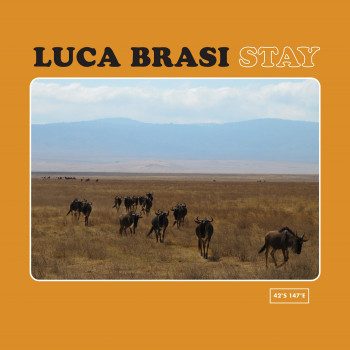 But reality's a motherfucker
Preach boldness. Act cold.
I've got nothing nice to say
This would hurt less
If I were twenty three
Not twenty nine on the bathroom floor
Trying to get clean
 References to their age and youth quickly prove to be a common theme throughout the album. After nearly a decade of abandon, they are no longer as young as they once were; they are now edging into there 30s, some members have families, others having full-time jobs. As such, the album serves as an introspective check on the present, requiring a look at the punk lifestyle that has in many ways bled into their lives of growing normalcy. "Stay is really about trying to realize what you have, understand what is working for you, and finding acceptance and balance in that life," Richardson mused.
To reach that balance, it requires letting go of heavy demons. On their third track, "The In-Between," Richardson paints a graphic portrait of going through the rungs of withdrawal – falling asleep while standing up, enduring its "twitching, burning, and shaking".
Listen: "The In-between" – Luca Brasi
In "Reeling" – over the cutting drums of Danny Flood – he makes why he undergoes these vicissitudes bluntly apparent: "I want to be someone you can depend upon," he belts on the chorus. One hopes with the title of their next track, "Never Better," that he has emerged on the other side of these tribulations clean and feeling, for lack of a better phrase, "never better," but the reality is that he convinces himself that he will never be better:
And maybe what I'm scared of is me
Maybe I've got every right to be
When I'm coming apart at the seams
Maybe what I'm scared of is me
Maybe I've got every right to be
Shit I'm coming apart at the seams
­ It's a message that is a far cry from their earliest tracks unapologetically touting a life of  "empty bottles, full hearts, and no regrets" ("Theme Song from Hq"). But their track "Got to Give" shows that even with their current struggles, they can simultaneously yearn and regret the intoxicating carelessness of their youth – "Cause there's no problems when you're young" – and rely on others to shine a light on their grey present.
Watch: "Got to Give" – Luca Brasi
The next track, "Time Flies," which features a raw guitar solo from Thomas Busby, suggests that is their fleeting youth wasn't devoid of life's problems, but pushed aside:
Still got that same nervous twitch
The thought that we rushed all of this
Still think of all that we missed
Of all we did, that feeling hits
Nothing else has been the same since
Even with the longing of their youth, on "Clothes I Slept In," the band come to learn that what they desire isn't in the past, but in the present.
Listen: "Clothes I Slept In" – Luca Brasi
The tail end of the album is arguably the band's strongest. By this point, they have moved between longing for their bittersweet past and the seemingly ceaseless grind for a brighter future. But what happens when one arrives at their picturesque vision of normality, only to find it has disappointed? On top of slow, stripped-down guitar chords, Richardson grapples with that reality in "Collision:"
I got the job
And a woman of house
The girl, a dog,
So what happens now?
When everything I'm told I'll need
Just leaves me alone and empty
Through each verse, this reality sinks in further, ultimately culminating with Richardson saying, "I found a loss." The burn of this lesson learned is almost baptismal for them, for it comes with the realization that the hardships that they have fought to escape are in fact, innate. Then the band launches into "Bastard" with a flurry of heavy drum lines and guitar riffs, proudly declaring alongside guitarist Patrick Marshall:
We're getting better, yet crashing harder
Can't get past it, Life's still a bastard
It is phrases like this, despite their simplicity, where the band embodies the punk ethos in its truest sense. For almost the entirety of the album, trials and tribulations were personal – they were their own fault and they rested solely on their shoulders. But this one verse punches with the realization that suffering is an inherent part of life, because it is and always will be, a bastard.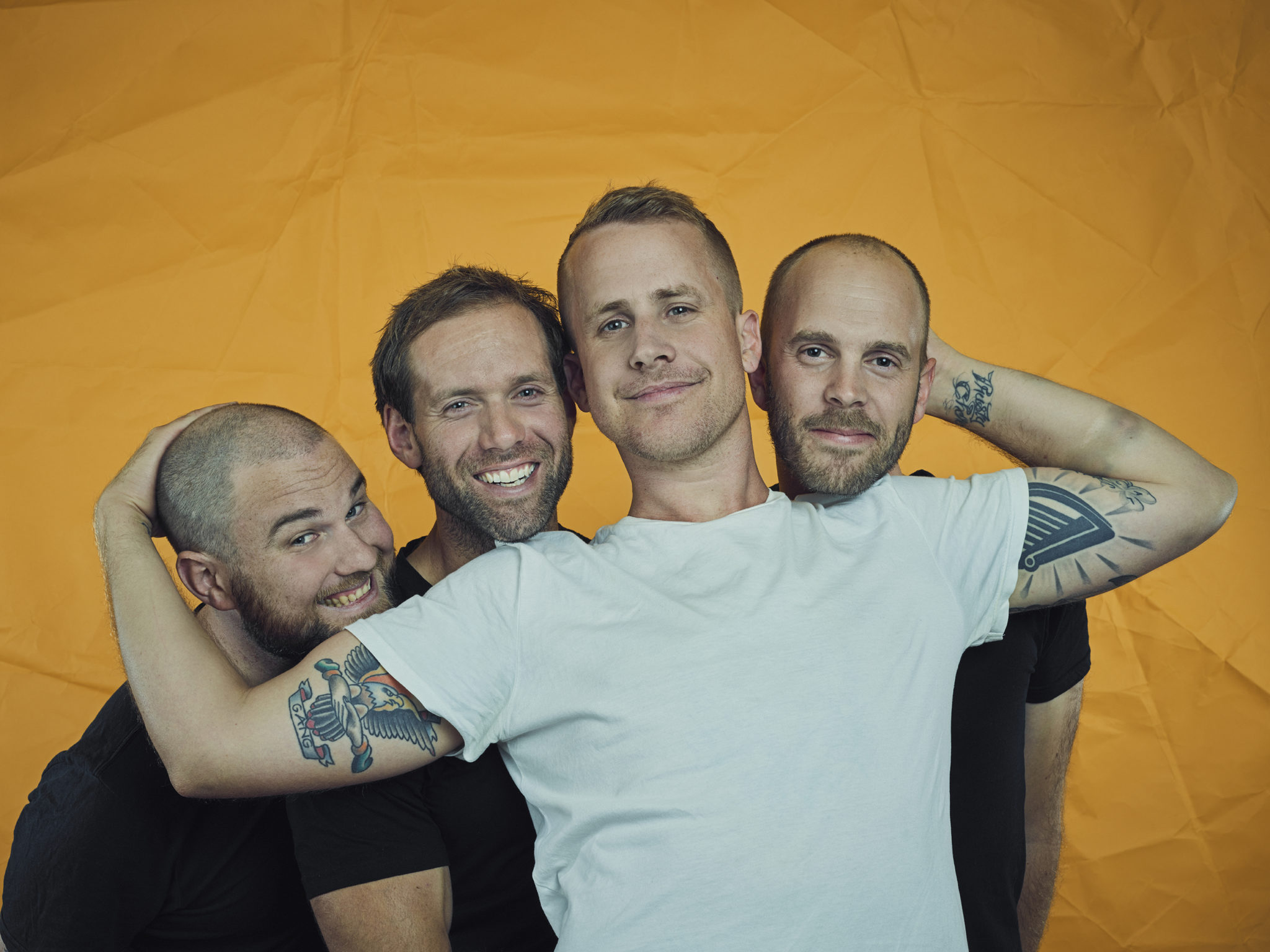 The album could have ended on that note, but in true Luca Brasi fashion, the album ends with "The Calm and the Ease," a true stadium song, which transcends their thoughts and feeling beyond themselves and makes them universal:
We're all dogs on leads
Scratching through the leaves
For that everlasting
Always missing peace
A harsh metaphor, of course, but to them the desire to want to seek a time of ease is primal, despite those fleeting moments perhaps outnumbered by hardship. Then, on top of soaring power chords and racing drums, the album closes with Richardson repeatedly belting out "I miss the calm and the ease." They accept their fate and all of the tribulations that it will undoubtedly bring, but despite this realization, they continue to defiantly yearn for the better and be thankful for what they do have.
— —
— — — —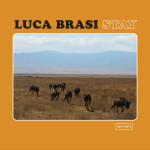 ? © Kane Hibberd
:: Stream Luca Brasi ::