Comprised of Candice Hoyes, Val Jeanty, and Mimi Jones, Brooklyn-based bohemian jazz band Nite Bjuti introduce themselves through their colorful and striking debut single, "Mood (Liberation Walk)."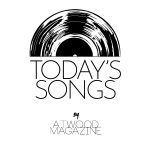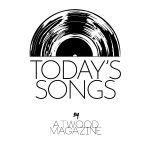 Stream: "Mood (Liberation Walk)" – Nite Bjuti
---
---
When a child's body matures, they begin to notice a variety of changes. It can be new and exciting, but also a quite difficult time as well. Things are occurring within you that are unlike anything you have been through before. That voyage into the unknown can be a scary one, processing many emotions and evolutions. Eclectic, experimental jazz trio Nite Bjuti explore the trials and tribulations of puberty through the lens of the Black womanly experience with "Mood (Liberation Walk)."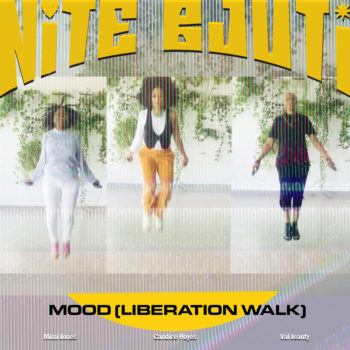 Released on January 27th "Mood (Liberation Walk)" is the debut single from Nite Bjuti made up of Candice Hoyes, Val Jeanty, and Mimi Jones. Together they create alluring Afro Caribbean music that studies their own profound encounters and the common shared experiences of others. Beautifully blending mechanical electronics with organic arrangements, the group crafts a style that is wholly intoxicating. You can sense that quality within this textured offering. That rare sonic landscape paired with the song's strong message is the ideal union.
The piece commences with radiant drum rhythms and the listener is instantly taken on an eye-opening journey. As we hear the popular children's hand clapping rhyme "Miss Mary Mac" we are whisked straight back to our younger years. Through diverse, soul-stirring instruments such as double bass and heart-pounding drums, palpable energy is truly intensified. That force that the track's sound emits evokes a similar feeling to the powerful sensation of the expedition into maturity.
Do you remember as a kid playing fun childhood games like tag and jump rope? Do you ever long to go back to those happy-go-lucky moments? It can feel like it was only yesterday. In the blink of an eye it is gone. The start of the song carries you to those carefree times.
Miss Mary Mack Mack Mack,
all dressed, Miss Mary Mack,
Miss Mary Mack Mack Mack
Run round the corner, catch me if you can
Run round the corner, catch me if you can
til the street lights come on, til the street.
Jump, jump
In one lyric they ponder, "What's the point of freedom if you don't feel free?" Often times when we are young we have this fantasy of what becoming an adult looks like. It is not always this glamorous thing. Children grow up so quickly. The unique piece is a narration of trying to grasp onto your innocence for as long as you can, while also navigating through uncharted waters.
I jump, into I jump into this body
I jump into these curves
land on my feet absorbing
the shock of nascent development
Without feeling free? without feeling softness? 
The imaginative video displays bouncing through portals to represent the vast leap of growth we take during this time of transition. There is a distressing uncertainty felt in this period of our lives and that is perfectly portrayed with the single and video. Kids should cherish the purity of childhood while they have it. "Mood (Liberation Walk)" is a bold reminder of that.
— —
Stream: "Mood (Liberation Walk)" – Nite Bjuti
---
— — — —
? © Candice Hoyes
:: Today's Song(s) ::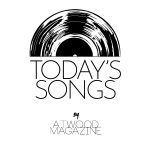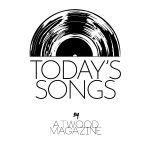 ---
:: Stream Nite Bjuti ::