RIYL: The Japanese House, Tame Impala, Pink Floyd, The Last Shadow Puppets, Holy Wave
Like something out of a movie isn't necessarily something you always hear when describing an artist, much less their music. But The Holydrug Couple — Ives Sepúlveda (guitar, bass, vocals, keys) and Manuel Parra (drums) — can certainly answer to that phrase. Shrouded in dark dream pop and more than a bit of mystery, the duo from Santiago, Chile have made a name for themselves worldwide with their dreamy psych-rock-pop, and are slated to do so again with their new song "Whatever You Want."

Listen: "Whatever You Want" – The Holydrug Couple

[soundcloud url="https://api.soundcloud.com/tracks/268371618″ params="color=ff5500&auto_play=true&hide_related=false&show_comments=true&show_user=true&show_reposts=false" width="100%" height="166″ iframe="true" /]
---
Formed in 2011, the duo's most recent album, Moonlust, secured their popularity worldwide. Following countless gigs in South America, most at the helm of the burgeoning Chilean psych rock scene, they've toured both Europe and the U.S. and played alongside acts like Tame Impala and Night Beats at last year's Levitation festival. Seemingly content with three continents' worth of fans, the duo took a break — or so it seemed.
On July 2, The Holydrug Couple released "Whatever You Want," the first cut from their upcoming album Soundtrack for Pantanal (October 2016 via BYM Records). The group describes Soundtrack for Pantanal as a "group of songs for one of the best non-existing movies of all time," and "Whatever You Want" falls in line with their description.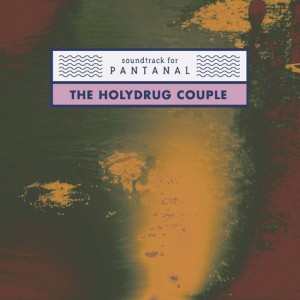 While The Holydrug Couple's work has gained descriptors of equally "dark pop" and "blissed out" (Noisey), neither term adequately describes what's going on in "Whatever You Want." While the song is mostly instrumental, it's infinitely more complex than just that. The instrumental soundscaping — landing somewhere between (strangely) disco, prog rock, and something out of the minds of The Last Shadow Puppets — offers a glimpse into another world.
"Whatever You Want" kicks off with a heavy bout of synth. However, as the song progresses, it's surprisingly easy to hear Sepúlveda on the acoustic guitar. While the electronic sounds and steady beat are slightly reminiscent of disco, the variation in synth is enough to keep the song firmly grounded in psychedelic pop-rock. The snippet of laughter about thirty seconds in is reminiscent of Pink Floyd — one of the first bands to create consuming walls of sound (pun absolutely intended) — and (side note) one of the first bands to be written off as simply a "drug band" that you'd listen to in your garage over a bowl.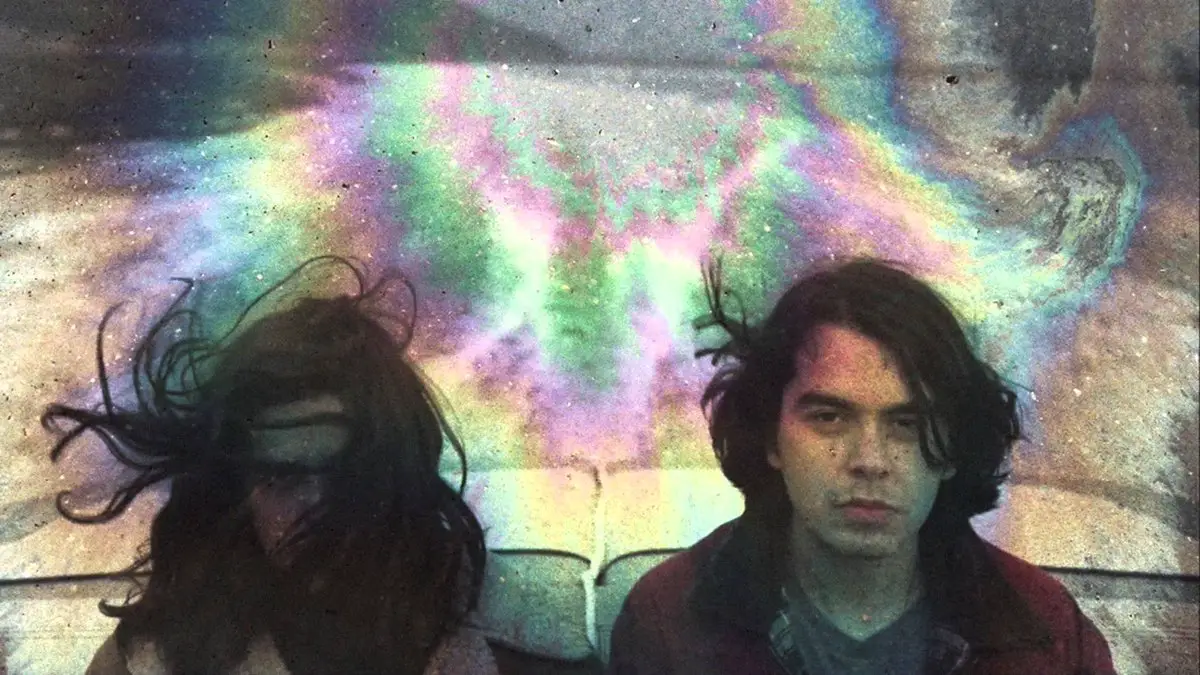 As we know now, writing off Pink Floyd was a huge, huge mistake. And doing the same to The Holydrug Couple would spell a disastrous loss to the music community. Because especially in "Whatever You Want," The Holydrug Couple manages to do more than just conjure up otherworldly sounds — they've created a song that goes beyond enveloping the listener to effectively transporting them to another sonic world, much like their prog rock predecessors were apt to do.
The song's only lyrics don't come in until about a minute in, carefully preceded by intricate, spiraling layers of synth. Amid out-of-this-world sound, Sepúlveda hazily croons
Tonight I can tell you
Whatever you want
Whatever you want
giving us a sense of anticipatory buildup rather than desperation. Propelled by the instrumentals, Sepúlveda's mellowed-out vocals, though few, show both quiet resolve and anticipation of what's to come instead of trying to hold on. Here, telling someone exactly what they want to hear isn't deceitful—it's almost a necessary step in moving forward.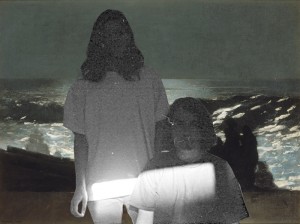 In this world ruled by sound, anything could happen — and does. The isolation of synth and guitar at 2:10, followed by a few seconds of what sounds like wind, helps to further the song's otherworldliness. Combining natural and manufactured sounds somehow works, plunging the listener further into the song's world.
"Whatever You Want" marks The Holydrug Couple's departure from pure dreampop. The song takes the typical dreamy factor of the duo's best work and infuses it with a breath of new life. Through layers of synth, guitar, and drums, "Whatever You Want" creates an alternate space — an escapism of sorts, as well as exploration, into cinematic and sonic worlds unknown.
:: The Holydrug Couple Live 2016 ::
07.29 – GAZ GAZ, Valdivia, Chile
07.30 – Casa de Salud, Concepcion, Chile
08.13 – Bar Loreto, Recoleta, Chile
10.01 – Friendstival, Mexico City, Mexico