With her debut album 'Qoyskayga,' Norwegian rapper Musti embraces her blend of cultures while giving a universal lesson in how to stay true to yourself.
Stream: 'Qoyskayga' – Musti
---
Somali-Norwegian artist Musti has instantly garnered attention, performing at Oslo's Øya Festival last year before having even released a single. With her debut album Qoyskayga (released October 30) intrigue is a continuing factor. Her rapping in Norwegian feels fresh. Even though there are many established Norwegian rappers, as a whole they are under the radar especially when it comes to females. Musti, 18 years old, bursts onto the scene with an energy that comes with lack of expectations. 
In the opening track, "Atlas", a twinkling of piano sets a dreamy tone that draws the listener in and in "Meg Selv" there's a spacey/otherworldly beginning, streaks of cyber synths which then explode into something more beat heavy.
Musti's approach though isn't about the fantastical, rather her identity is fixed in a reality- an authentic blend of cultures that compliments the music. Born in Somalia, she then lived in London for several years before residing in Oslo where she is now based. This is transferred into the music- a small bit of English succinctly merged into the lyrics and subtle African rhythms incorporated into the soundscape. "lion king", for example, is addressed to her African heritage and the delivery is catchy rap looped over rapid drum beats. "krig" is like a personal outpouring, releasing thoughts on life, childhood, and struggles. There's a darkly gentle bed behind it which makes the vocals even more pulsing. With "hooyo", the song bounces along and the chorus is catchy, an overall ambiance that wouldn't sound out of place in the charts but, by adding individuality (the title translates as 'mom' is Somalian), Musti brings her own narrative rather than reproducing what's in the mainstream.
For jeg vil legge noe igjen,
Alltid drømt om dette kanskje siden jeg var fem,
Boka under puta fylt med bars og en penn,
Alltid gitt mitt alt, nå får jeg endelig noe igjen
Mentaliteten sterkere enn noen gang
Shoutout til min mamma og
min pappa, mann
Shoutout til den blokka for den skapte meg og
rest in peace min fetter Aden for jeg savner han, RIP
Who am I?
I'm just trying to be me
I'm just trying to be me
Ooh ooh, ooh ooh,
I am what I am
"Krig," Musti
"When I realized that my first official release as an artist would be a full 12 tracks album it all felt so unreal," Musti tells Atwood Magazine. "It's been a dream to work on an album but I was convinced that it probably would take a few years before I would get my shot at working on a big project. In the beginning I was a bit scared of getting water over my head but my team had my back throughtout the whole process." This, however, doesn't really come across. Like with a lot of rap, statements are intended to be made. "ansvar" is a letter to herself but could easily be a speech for anyone who's rising from self-doubt. Sonically it's chilled, plucks of guitar mixed with the electronics while Musti's rapping turns to trailing vocals in the chorus."flex," in contrast, is attitude-driven, it's pace like a strut and the lyrics a no-nonsense confidence booster for the self.
det er ferdig,
Trenger ikke respondere, dem er bare bitches,
Mmm
det er ferdig,
Gi meg noen år, bare meg og mine riches
"flex," Musti
"gro harlem brundtand" puts spotlight on her Norwegian culture, named after the politician and first female prime minister of Norway whose position in history is overlooked. Taking this into account, the song (hyperactive but controlled) observes what it means to be a role model while projecting the mindset that Musti wants to use her position in music to spread positivity. "ustoppelig," in a way perhaps best sums up the album. Translated as 'unstoppable,' it sonically has the feel of stomping and smashing through difficulties but with a coolness and level-headedness. The lyrics are personal, referring to emotions during a challenging period, but the message is about regaining confidence and sharing that confidence with others.
Speaking about the making of the album, she explains: "We started off working on a few tracks in Oslo and Stockholm in late 2018, then started 2019 with a week of sessions in Ålesund at a beautiful studio called Ocean Sound Recordins. That's where most of the songs were made. The rest of the album was made in my producer's studio in Oslo. Suddenly we were in October 2019 and starting the finishing process of the album. The rest is history!"
Musti, whose full name is Ugbad Musti, began unleashing emotions through creativity while a child. A teacher recommended that she put her anger into words, therefore what started as diary entries progressed into poetry – poetry that then found rhythm and sonic settings. The outcome of Qoyskayga can therefore be viewed as an exploration of language in multiple ways and is presented as a rounded introduction into what can continue to evolve from the artist.
Experience the full record via our below stream, and peek inside Musti's Qoyskayga with Atwood Magazine as the artist goes track-by-track through the music and lyrics of her debut album!
Qoyskayga is out now via Radikal Records / Sony Music Norway.
— —
Stream: 'Qoyskayga' – Musti
:: Inside Qoyskayga ::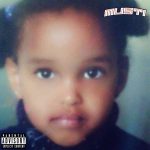 — —
Atlas
(Atlas a Titan from greek mythology)
This is a song I wrote for my younger sister, aka my favorite person. I just wanted to make something that she can listen to when she feels blue or feels like the world is against her. In the song I'm telling her that this world ain't easy but I will carry your problems and pain until I'm gone.
Hooyo
(Mom in Somali)
The song is dedicated to my hooyo. I love my hooyo more than anything in the world so it only makes sense to write her a song telling her how much i love her. I write about her battles that she overcame and how she is the strongest person i know. Shoutout Hooyo.
Meg selv
(Myself)
This is about being yourself and not wanting to be somebody else; Not listening to what other people say or think about you. I had a hard time finding out who I am and what I stand for, so when I found out more about myself I wrote this song and now it helps me remember that I can be myself everyday and nobody can be me like me.
Krig
(War)
This is about my childhood, where I come from, my family and friends, what we represent and how we live. In the lyrics I rap about stuff we used to do when we were kids, places we used to hang out. My friend told me personally that the song takes her back to when we were younger.
Ansvar
(Responsibility)
It's a letter I wrote to myself about taking responsibility and taking care of myself. In the song I keep telling myself 'you're responsable for my life, what do you have to say? I need more time' It was hard for me finishing this song because I didnt know if I wanted to talk about my personal feelings and problems in the public, but I'm glad I did.
Short stop interlude
A 55 second track of when I was just playing around with some bars in the studio. When I first listened to the beat, I immediately started rapping on it, I already knew it had to be on the album. In the lyrics I'm basically saying that you think you know me and know what I'm tryna do but you really don't.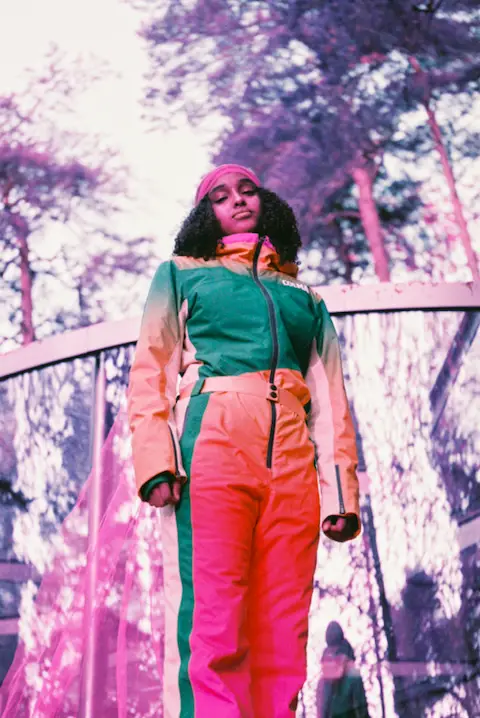 Lion king
A catchy tune that has a celebratory feel to it. In the chorus I sing 'I send some money to Africa, I win again like Serena.' In the lyrics I rap about how nobody does it like we do, we are the only lion kings I see
Flex
"Flex" is the vibe you want when you feel like flexing on people. And I'm not talking about flashy stuff; I mean flex your energy and confidence. This song is really just a confidence booster for me and also for my listers of course.
Ok Rosa Blomst
(Ok pink flower)
It's a love song. The lyrics give me a feeling of talking to somebody on the low and when you finally get to see them. And then it's like "Ok Ok Ok Ok, i see you."
Musti 1 interlude
This is a track from a session where I just played around with some bars after a show in Stockholm. The vibe in the studio was so chill and nice, so this track is really just a chill, short and simple vibe
Ustoppelig
(Unstoppable)
This is a song about being unstoppable and being able to walk away from people. I wrote it when I was feeling numb, numb from every emotion. I figured that if I wanted to feel again I had to come back with a huge confidence and that's what I did. Ustoppelig means unstoppable and that's what I am.
Gro Harlem Brundtland
Gro Harlem Brundtland is Norway's first female prime minister. She was in office long before I was born and I did not find out about her in school, I found out about her randomly on Google. In the chorus I say 'Gro Harlem Brundtland, I am next.' What I mean is that I want to be a role model for my people the same way she was and that I'm coming for the leader title.
— —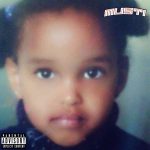 ? © Fabian Framdal Fjelvik & Mariam Rosenborg
:: Stream Musti ::
---