The newest album from Greta Van Fleet may seem familiar – and no, it's not because of Led Zeppelin. 'Starcatcher' echoes the storyline of some of the greatest tales ever told.
Stream: 'Starcatcher' – Greta Van Fleet
---
It is no secret that Greta Van Fleet has a huge hand in keeping modern rock music alive.
Their music – psychedelic, mystical, haunting, and powerful – is hard to ignore, no matter how you feel about it. The high-octane vocals of lead singer Josh Kiszka are often compared to that of Led Zeppelin's Robert Plant. In fact, the band as a whole has frequently been compared to Zeppelin and even accused of coming a bit too close to the style of the English rock band. However, this writer would argue that there is nothing wrong with being influenced by one of the greatest rock bands of all time and in fact taking inspiration from those who came before is an essential aspect of all music and art in general. Greta Van Fleet's third studio album, Starcatcher, (released this past summer) shares way more similarities with iconic literature than it does with Led Zeppelin.
Greta Van Fleet has taken all the best qualities of their previous music and blended it with a new-found confidence and individuality to create a cohesive album that begs to be listened to from start to finish. The entire cycle of the hero's journey, a classic story template used ad infinitum, is executed perfectly within the confines of this album. From setting off upon a journey and facing a plethora of challenges and tests, to eventually returning home once again, it has never been more fair to call listening to an album a "journey." While this album (of course) is not on the level of The Odyssey or Star Wars or The Hobbit (just some of the many tales that utilize the hero's cycle), the basic story is the same. Greta Van Fleet has created another iteration of a story told time and time again, and the album is definitely a journey worth embarking on.
Starcatcher has a rousing, call-to-battle quality that is reminiscent of heavy metal, indie rock and the work of J.R. Tolkien, a combination that makes it nearly impossible to listen to sitting down. Josh Kiszka's vocals punch the listener in the face in the best way possible, supported by twin brother Jake's impressive guitar solos, younger brother Sam's steady bass (and keyboard!), and Danny Wagner's invigorating, hard-hitting drums. The mystical, self-referential, and powerful nature of Starcatcher has proved that the band has some serious lyrical and musical chops. Frankly, if Greta Van Fleet called me to battle, I'd have no choice but to comply.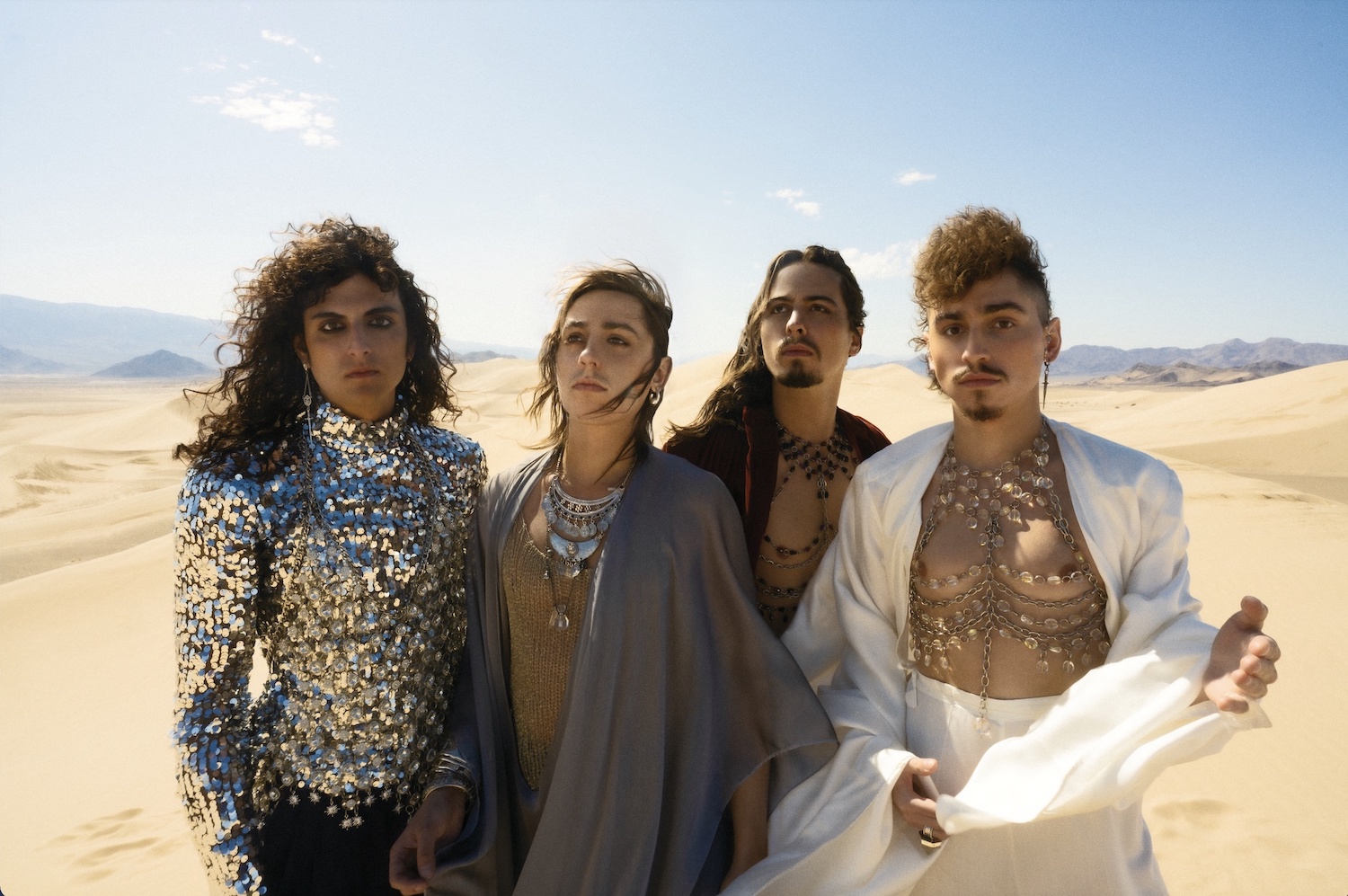 The first track on the album, "Fate Of The Faithful," is punctuated by ascending vocals during the chorus and a perfectly placed guitar solo as the bridge. It is a call to action. The track primes the listener for the album with its anthem-like quality – it has the same effect as the opening song in a musical. Though it is a far cry from a show tune, there is definitely a sense of theatricality and production, which is emphasized even further in their pyrotechnic-peppered live performances. The listener feels as though they are being invited into a parallel dimension – embarking upon an expedition – and in many ways, they are.
The second track on the album is far and away the best song on Starcatcher. "Waited All Your Life" is a home run for many reasons. The first line of the song is genius in its simplicity: "Let's begin." Sung beautifully in haunting minor chords, the listener is immediately drawn in; a common trait of their most popular songs.
---
In fact, this song follows a formula very similar to a lot of Greta Van Fleet's past hits; a long(ish) intro (guitar heavy), followed by relatively tame verses that are blown out of the water by a full-force chorus in which Josh Kiska's impressive range is put on display. "Heat Above" and "Light My Love" follow this formula as well, and it works every time. Despite its formulaic similarities to past music, it is not at all redundant or boring – it is absolutely original. Another strength in this song is the lyrics, which encapsulate the feeling of this album being a journey (not unlike that of Bilbo Baggins. That will be my last Tolkien reference). The message of traveling far away and facing challenges in order to find oneself is essential to the hero's journey, and it is encapsulated within these lyrics perfectly.`
While we truly enjoy Starcatcher, we would be remiss not to mention what can only be described as a pretty substantial lull in the middle portion of the album. In the hero's cycle, this portion of the journey would be focused on transformation and "the abyss," which is depicted fairly well in Starcatcher. There are a few standouts in this somewhat muddy portion of the album, such as "The Falling Sky" (which has a really great melody) and "Sacred the Thread" that are very strong, but it quickly begins to feel monotonous. The middle section of the album feels a bit to me like a cop-out; an intermission between a strong beginning and an equally strong finale.
---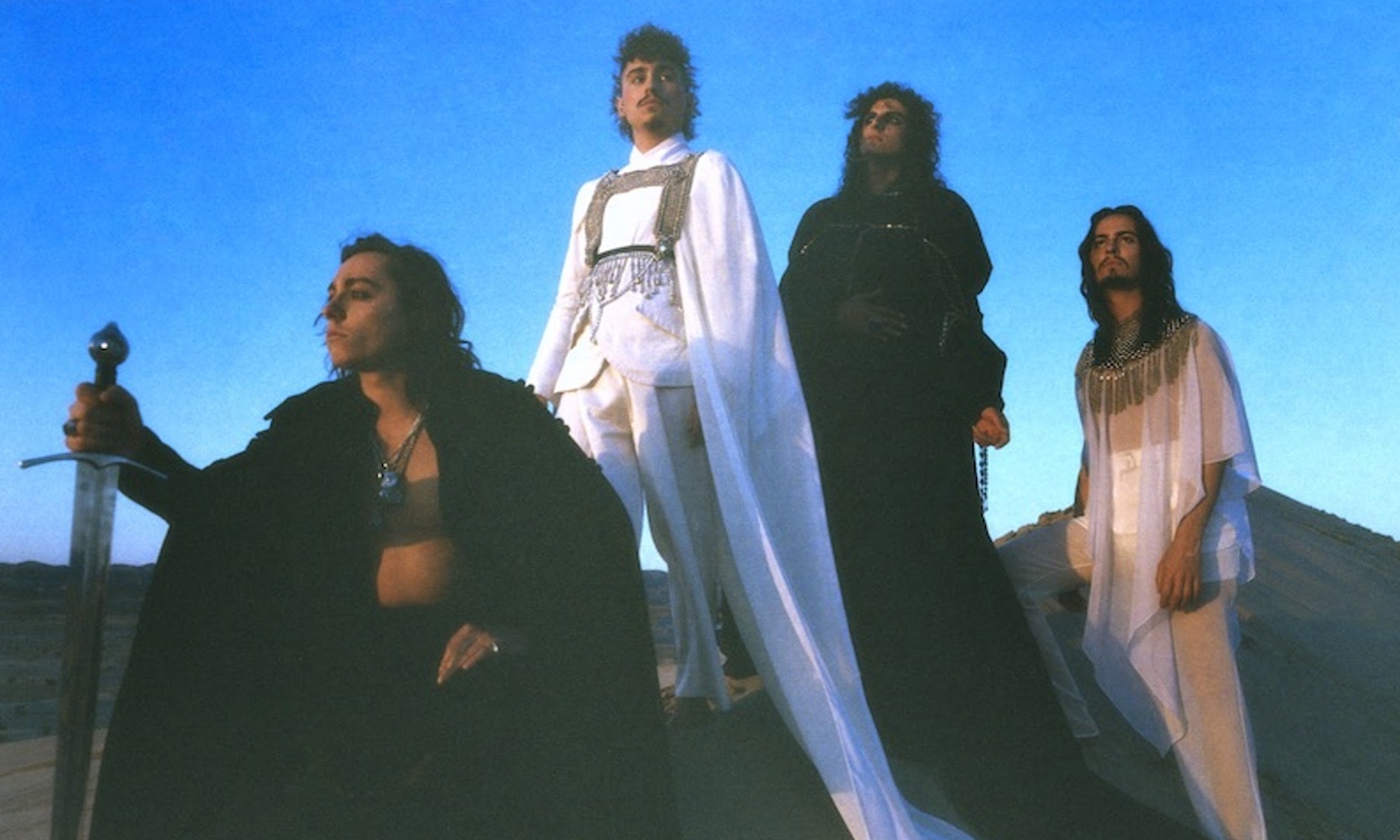 The last two songs return to the strength of the beginning of the album, hence bringing the listener full circle and effectively completing the hero's journey. It is almost enough to believe that the monotony of the middle half of the album was a successful artistic choice by the band. Greta Van Fleet has brought us back from whence we came, which becomes very clear through the imagery in the penultimate song "Meeting The Master."
The first verse includes the line, "It's my time to go home." Whether this line is alluding to death/heaven (which the title implies) or simply finishing a journey, it definitely has a sense of finality. A cycle has been completed, a mission has been accomplished, and finally a time to rest and celebrate what has been accomplished. The lyrics are laden with a sense of revelry and jubilation and they feel like a warm homecoming.
What a day to meet the master
I've been waiting for so long
Final day to meet the master
It's my time to go home
[Chorus]
And I'm taken, woah
By the madness
And the tripping
And the touching
---
Starcatcher ends with "Farewell For Now," which is possibly the most appropriate title for a final song to have ever been penned. Played as the final song in a live performance, the effect is staggering and surprisingly emotional. The finality and intimacy of this song is palpable and it concludes the album incredibly gracefully.
It seems only appropriate to end this review with lines from "Farewell for Now," the end of our hero's journey with Greta Van Fleet's Starcatcher, so we'll leave you with the chorus of the song:
And I wish we all could stay
But I bid you a farewell
And it means the world to play
But I bid you a farewell
— —
— — — —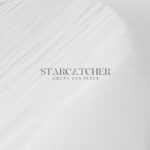 © Neil Krug
:: Stream Greta Van Fleet ::
---