Nepal is the ideal place to be reaching for greater heights, and that's exactly what native son Curtis Waters is doing with his music.
"DEATH KEEPS CALLING MY NAME" – Curtis Waters ft. Shrimp
---
Nepal may be best-known as the home of Mt. Everest and much of the Himalayas,
yet the nation also features many cultural contributions to be appreciated somewhat closer to sea level. This certainly includes its music scene, which boasts many traditional genres such as Tamang Selo and Chyabrung, as well as its own national take on contemporary options such as hip-hop and EDM. Representing the latter category is 24-year-old rapper/singer Curtis Waters, who has been billed as the first Nepal-born musician to achieve international success. 
That success is the outcome of his steady stream of music in the past years, soon to be substantiated even further by the release of his new album, BAD SON, out June 23 via Guin Records. A recent tour has helped him gain certain exposure, as well. Waters (born Abhinav Bastakoti) has been based in the United States for quite some time, having attended the University of North Carolina and currently residing in Los Angeles. Yet he maintains close ties to his land of birth and has even expressed interest in volunteering as a mental health advocate in Nepal, as he has been affected by depression and bipolar depression at times.
Waters candidly shares with Atwood how he maintains both his personal health and musical productivity at the high level he wishes it to be at.
— —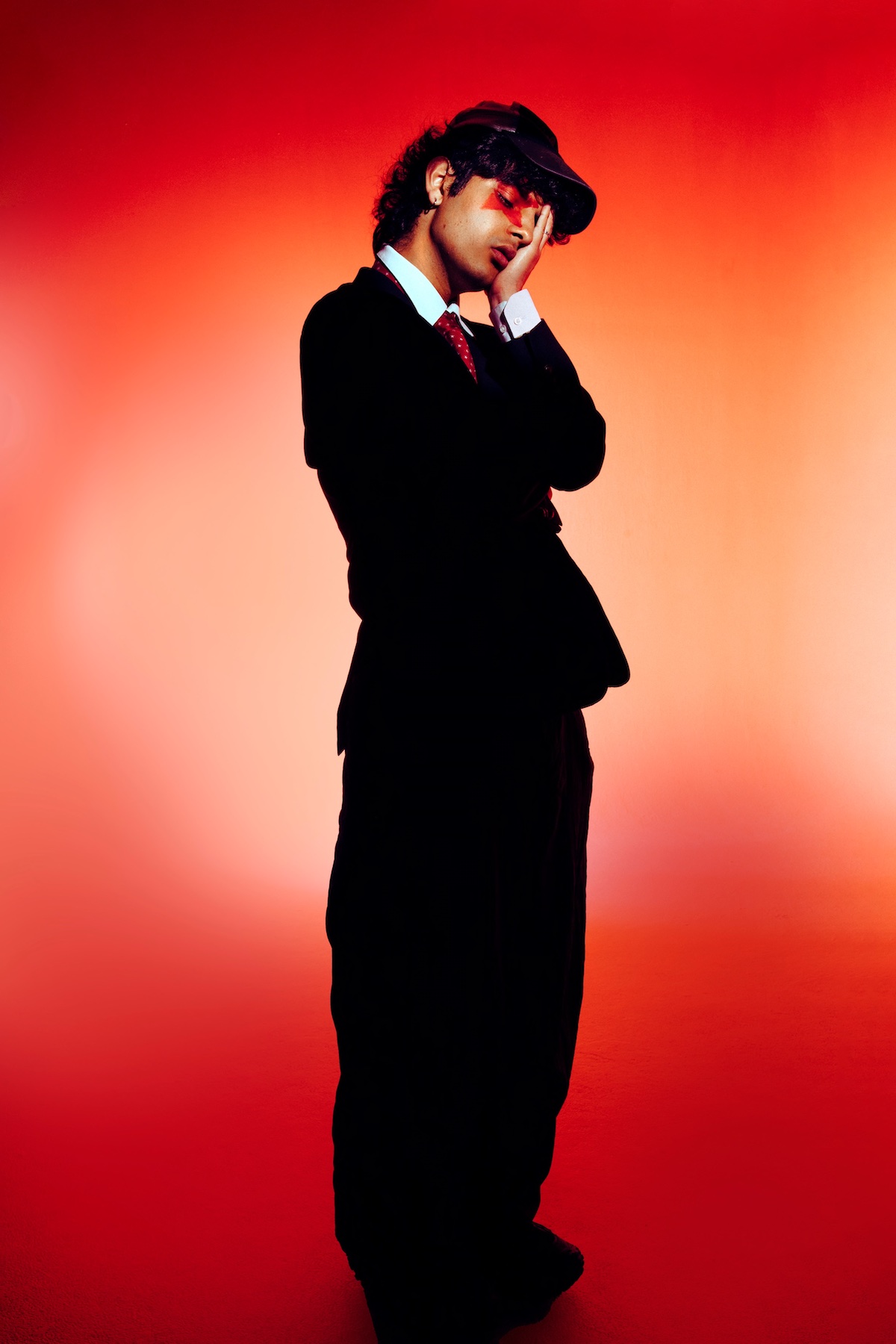 A CONVERSATION WITH CURTIS WATERS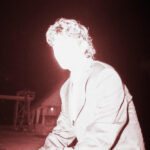 Atwood Magazine: What's it been like to divide your time between Nepal, Canada and the U.S. over the years? How have you channeled each region's culture into your artistry?
Curtis Waters: I grew up as a nomad, moving from Nepal to Germany to Canada to the States. I feel like through these experiences, I've also really lived on the Internet and been inspired by things I've found while digging. In the process of [creating] this album, I have become heavily inspired by midwest emo music, hip-hop, and post-punk, but none of the places I have lived in previously had a big culture of my genre.
My experiences of traveling and growing up in different countries have led me to write the type of music I make in a different way, though. I think the themes and stories of my nomadic life have shaped my artistry more than my sound. I've gone through footage of me in Nepal and Germany from growing up and I've heard back the my aspirations from my childhood which I reference in my album. Other Nepalese people haven't made albums like BAD SON, so I feel like this album is specific to my experiences as a Nepalese immigrant through the content I discuss.
We're now three years removed from your first album, Pity Party. If you think back to your initial goals you had back then in 2020, would you say you've been able to achieve a lot of them since then? Conversely, is there anything that's still on your agenda?
Curtis Waters: I think in 2020, I was very confused. I had this album that was so personal to me and that I cared so deeply about. I was telling this story about my mental health experiences and my family life. I was so proud, but it was overshadowed by my success with [previous single] "Stunnin'." I reached so much success off a song that was just a fun joke.
The biggest hurdle I had at the time was figuring out what I wanted out of my life and career. For a time, I was listening to a lot of people around me and my own internal insecurities, so I was in the game of shamelessly chasing commercial success. I made some songs that I don't fully love, hoping they would catch the same success as "Stunnin'." But doing that made me depressed, so I had to stop and remind myself why I started making music in the first place.
Right now, I feel fully confident and intentional about everything I am doing. It feels like I am in full control and I've been able to deal with most of my anxieties and insecurities from that confusing time. I have done so many things since then that I am proud of, but there are a billion more things on the agenda. I want to do this for decades and decades. I need to play stadiums, I need to release classic albums, I need to experiment and innovate sound, I need to act, I need to direct movies, I need program a video game. The list is endless.
One of your most recent songs is "MERCURY," released this past fall. The track is a three-way collaboration between you, CONNIE and Godly the Ruler. How did the three of you play off each others' styles and approaches in order to finish up with a song that speaks to each performer's artistry?
Curtis Waters: I Love Godly the Ruler. I found them a few summers ago and I would play their music non-stop. Their music was definitely one of the reasons I felt inspired and confident enough to work with a darker and experimental sound (psycho, icon, and manic man).
I met Connie when I came to LA. He is one of the most singular and exciting artists I know. Both of them are constantly pushing the boundary of music and I feel humbled to have been able to take part in this song. This song was originally Connie and Godly's song — they had sent me an open verse, and I wrote it and sent it back, and went back and forth with Connie about how to finish it up.
You released two singles at once on March 17th: "HIMBO" and "GOD'S LONELY MAN" How does putting these two songs out simultaneously help you to make a one-two punch of an artistic statement, more than either song could do on its own?
Curtis Waters: Both songs are taking about the same concept of success and fame in opposite ways. "HIMBO" is a celebration. It is playful and cocky and shallow, but it's satire. "GOD'S LONELY MAN" is vulnerable. It's this poem I wrote about growing up as a first-generation immigrant and the guilt and desperation that comes within the pursuit of the American dream.
According to your press release, your forthcoming album ''is a true immigrant story, a reflection on a young, brown creative being thrown into the mainstream overnight, while navigating deep issues of self-doubt and cultural identity along the way.'' How do you manage to navigate all of these lyrical themes into your music across the course of the album?
Curtis Waters: I don't necessarily sit down and think about how I need to write a story about immigration or my family. I find my best music comes when I am emotional and the music triggers something in me. When I record, I record for myself because I need to cope— I assume nobody will ever hear it. It's easier to be fully honest that way.
What have been some positive memories from your ongoing tour?
Curtis Waters: I met this older woman named Heather who came to the show alone in Vancouver. She sat at the back of the show, but she knew all the words and had been listening to my music for years. She told me how much I had helped her during the pandemic and how she had cried to my music. It was a big surprise because it was the first time I genuinely realized people care about what I am doing and how my art matters.
It seems like a lot's coming up for you this year. Any hopes you have by the time it's all through?
Curtis Waters: I try not to think of external factors too much. I have done my best with this work of art I am already very proud. I hope people enjoy it and I hope it means something to them. Mostly, I just hope my mental health is good.
— —
"DEATH KEEPS CALLING MY NAME" – Curtis Waters ft. Shrimp
— — — —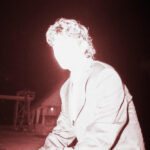 © Callum Walker Hutchinson
:: Stream Curtis Waters ::
---