When you're faced with adversity, there are several ways to move forward. Some people choose to forget it happened, while others get hung up on all its negative effects, but ideally one will choose to reflect upon and learn from hardships.
Shells do this on their new song, "New Bones," which Atwood Magazine is proud to be premiering today. Riley Brown, the woman behind the moniker, says: "I drew from teenage heartache and a case of infidelity that blindsided me and left me heartbroken, to make a song about not being able to tear yourself away from someone that you once loved." On the second single and title track off debut EP New Bones, Shells show ambition, honesty, and an incredible way of reflecting upon past experiences and learning from them.
Listen: "New Bones" – Shells
[soundcloud url="https://api.soundcloud.com/tracks/330261780?secret_token=s-r9Vqg" params="color=ff5500&auto_play=true&hide_related=false&show_comments=true&show_user=true&show_reposts=false" width="100%" height="166″ iframe="true" /]
---
"New Bones" is tender and gentle at the start, making you think it was written in a room with pastel-coloured walls by someone who sat on the floor with a guitar and just poured their heart out.
You're still dreaming of the one that got away
Won't you ever tell me, dear, that you're happy that I stayed
Your hands clasped around mine, they used to fit so tight
Won't you ever come back here and hold me through the night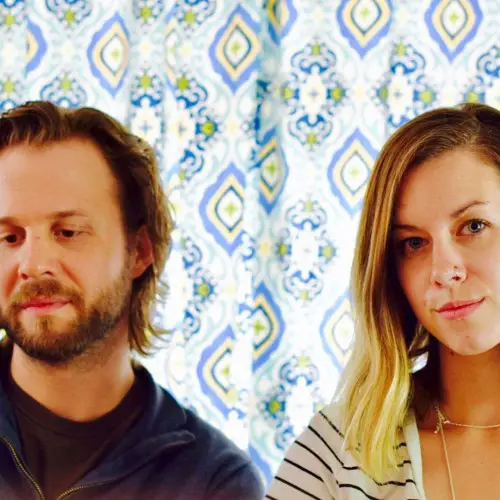 On the chorus, Brown's voice is layered and echoed, heightening the sentiment but still maintaining the softness from the start of the song. It sounds almost like a lullaby, something sung with so much love and sweetness it is hard to hear the pain she is going through.
You got a way
You got a way
You got a way
Of making me stay
All of a sudden, we're taken by surprise by an explosion of energy – rhythmic and contagious percussion along with a fuller sound are accompanied by a change in the way Brown is singing, and the song takes a dramatic and unexpected, but very well-received and executed turn. Gone is the girl who was pouring her heart out alone in a room, she's replaced by someone who is more sure of herself and her words, confident, stronger. Brown is acutely self-aware in these lyrics, being open about how her relationship went wrong – how she was wronged but also just wants an apology.
It starts with you sleeping on the couch
And ends with 'I'm sorry'
That you made me the fool and ran around
You got away
You got away
I didn't know you'd found new bones
Just say you're sorry
You must've grown tired of my old soul
Brown's confusion and doubts are then introduced when she repeats the question "Where do I go from here?" in a haunting manner, along with her final request to her former lover: "just say you're sorry". The songs fades out very gradually, emphasizing the idea that the thought of this relationship and how it ended still lingers in Brown's mind. The shift in mood and the longing for her former love are a great reflection of what Brown wanted "New Bones" to represent, she says it is symbolic of "one person moving on to another person while the other experiences self-transformation post breakup".
Where do I go from here
Where do I go from here
Where do I go from here
I thought you'd always be near
Where do I go from here
You got away
You got away
I thought you'd always be near
You got away
Writing about heartache is definitely not a new feat, but it is hard to find someone who addresses the topic with such maturity as Shells do. "Postpartum depression at 22 is what opened my creative floodgates," says Brown, who created Shells as an attempt to combat the "baby blues" after her son's birth in 2014. Though the heartbreak and pain Brown went through are evident, especially at the start of "New Bones," the mood of the song is so original and joyful that it's hard to picture her as a brooding, sad ex-girlfriend. Instead, Brown presents herself as a woman who is mature and reflective, trying to figure out how to make the best out of a situation and still grow from it. Brown says "I carried the mentality that all of these doors had suddenly slammed shut in my life but writing this music brought peace that I desperately needed during that time" of debut EP New Bones, which is set for release soon, and we can't wait to see what Shells has to offer next.
— — — —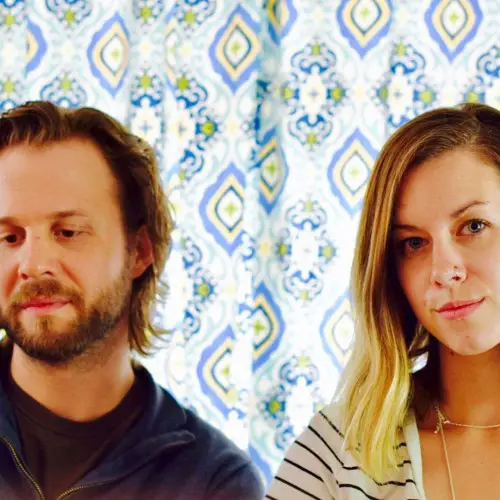 cover © Shells
:: Listen to More Shells ::
[soundcloud url="https://api.soundcloud.com/users/269691522″ params="color=ff5500&auto_play=false&hide_related=false&show_comments=true&show_user=true&show_reposts=false" width="100%" height="450″ iframe="true" /]