As hard as it is to believe that 2017 is half over, these first six months have already given us an incredible array of great new music! Atwood Magazine is proud to present our staff-procured list of 2017's Best Albums… Part 1, in no particular order. From Lorde's electrifying sophomore album Melodrama to Syd's effortlessly cool solo debut Fin and beyond, these are our favorites – the albums that have influenced us the most, capturing both our ears and hearts.
by Lorde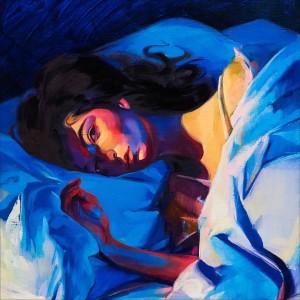 Four years after the release of Pure Heroine by a shy, mysterious teenager from New Zealand, Lorde made her highly anticipated return and it is everything we hoped for and more. Full of intoxicating highs and heart-wrenching lows, Lorde lays her whole heart out for us on Melodrama. Through brief yet clear glimpses into her life, she is able to tell a complete story, full of love and heartbreak and vulnerability and triumph. Each song plays a vital role, creating an album that is begging to be listened to from start to finish every single time. Her lyrics are a work of art in and of themselves, but coupled with the brilliant melodies and wider narrative she creates across the album, Melodrama is set to be one of the top albums of the year. – Kaitlyn Zorilla
---
Don't You Worry, Honey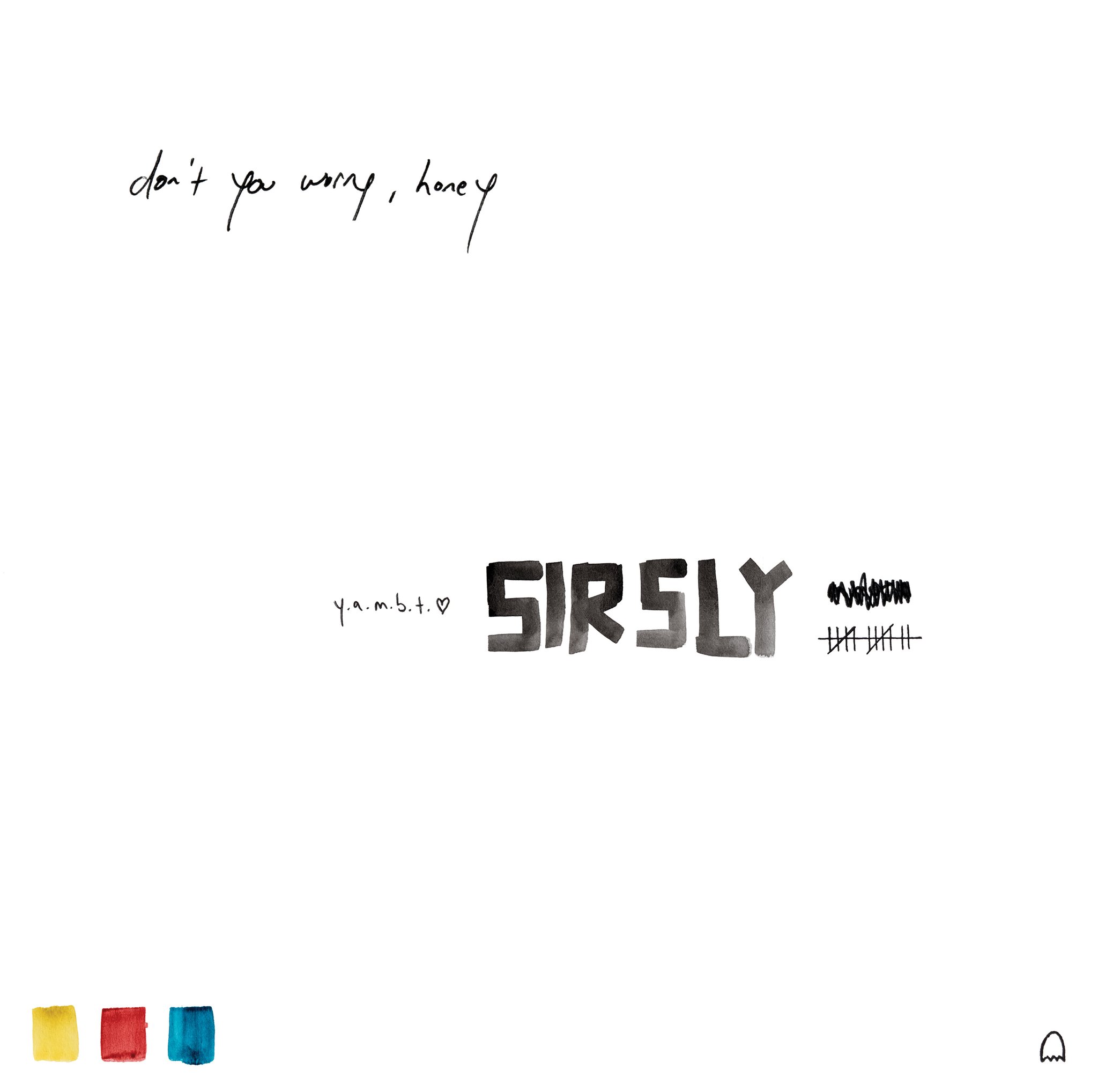 Released June 30, 2017, Sir Sly's long-awaited sophomore album Don't You Worry, Honey arrives just in time to make our Best Of list. The achingly intimate followup to 2014's powerful debut You Haunt Me finds the LA trio expanding their musical palette through a daringly diverse, yet surprisingly concise set of songs that stays faithful to, and builds upon Sir Sly's unique blend of electronic, gospel, and hip-hop influence.
Death cast a dark, ever-present shadow over You Haunt Me, and while death and loss are equally as visible across Don't You Worry, Honey, it is Sir Sly's approach to heavy, difficult subject matter that once again makes for such a compelling narrative. Frontman Landon Jacobs' vulnerability is vivid and tangible as he opens up about his mother's death and his recent divorce, the two major conflicts that together form much of this record's foundation. Soulful music and breathtakingly personal lyricism find Sir Sly struggling to deal with, confronting, and attempting to overcome and move beyond these significant life changes; "I'm a lover having a hard time, walking a thin line between the life I want and the one I live," sings Jacobs on "Fun," going on to poetically lament, "I'm a dreamer stuck in a nightmare."
But even in darkness' deepest depths, Sir Sly strive to find a spark of light. Don't You Worry, Honey ultimately tells an important story about the individual's journey through grief and mourning, toward resolution. Just like their debut, Sir Sly's sophomore effort succeeds at injecting substance and humanity into spellbinding music: Out of pain, the band creates beauty. – Mitch Mosk
---
by Electric Guest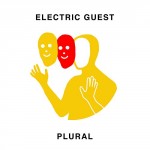 On February 17, Electric Guest, the Los Angeles-based indie alt-electronic duo, released their first album in five years: The enchanting, glimmering sophomore effort, Plural (Interscope). Having only put out their debut album, Mondo, prior to this new release, Electric Guest (comprised of Asa Taccone and Matthew Compton) has decidedly jumped feet-first back into the music world. Jump first, fear later. But there is no fear needed. Plural is an electrifying, dreamy 11-track record that represents Electric Guest in the purest, most authentic iteration. They may have been away for five whole years, but it was certainly worth the wait. Plural is an amalgamation of inimitable sonic ingenuity and thoughtful lyrical one-liners, and instantly intrigues its listeners from the start.
Plural has many faces, but it is its singularity among its contemporaries that truly makes it an impressive indie nonpareil. Navigating life, love, and loss is a continuous battle within one's own mind, and it is a theme oft tackled within music. Plural is constantly at war with itself: each track that follows the next seems inherently opposite from its predecessor. The duality of Plural subsequently curates a drawn out narrative of light and darkness, of love and hate. Electric Guest know what they want to say — or do they? They do. They definitely do. And it is entirely up to their listeners to figure out exactly what that is — if it's anything concrete at all. – Maggie McHale
---
Process
by Sampha
After years spent collaborating with artists such as SBTRKT, Jessie Ware, Solange, and Drake, Sampha stepped into the spotlight in 2017 with the release of his debut album Process. With Process, Sampha built upon the blueprint of soulful vocals layered over electronic instrumentation popularized by artists such as James Blake and Chet Faker. Perhaps what sets Sampha's album apart from those of his contemporaries is the varied instrumental palette on exhibit throughout the LP. Incorporating lush textures of rainfall and bird chirps, and even the plucked strings of a kora (a 21-string African harp), Process is a diverse, ten-track album filled with both percussion-heavy bangers and tender ballads, a testament to Sampha's strength as a producer.
However, it's easy to overlook the emotional resonance on display, especially on the more danceable tracks. It's not until you dig a little deeper into the context of the album and read into the lyrics that Process truly grabs you by the shoulders and takes you on a journey through Sampha's mind. Central to many of the songs on Process is the loss of Sampha's mother to cancer, and she becomes an almost ubiquitous presence as he dedicated the album to her.  It's obvious that Sampha used the creative process of writing the album to reflect on this difficult period in his life. The album starts off at a frenetic pace with opener "Plastic 100˚C," and the momentum doesn't let up until the fourth song in, with the beautiful piano ballad "(No One Knows Me) Like the Piano." In an emotional punch to the gut, Sampha sings a tribute to his mother, and to the piano in his mother's house. Through all ten tracks, his grief and anxiety form a rippling undercurrent that never truly abates, and the album ends on a decidedly downtempo track with the contemplative "What Shouldn't I Be?". All in all, Sampha's incredibly visual and emotional lyrics, paired with captivating production and his plaintive vocal delivery, are what make Process a standout album of 2017 so far. – Carmen Chan
---
Ti Amo
by Phoenix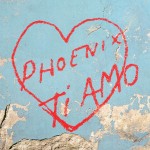 "We're meant to get it on," repeats Phoenix frontman Thomas Mars on "Fior Di Latte," a shiny, lust-driven track pulled from the French rock band's first album in four years. Until this spring, Phoenix's corner of the digital universe was stuck in time – 2013 to be specific, when their fifth studio record Bankrupt! was released. It's summer 2017 now, and with the entrance of Ti Amo (6/9 via Glassnote), Phoenix has welcomed a new era in which everything bubbles out of its own heart-and-scrawl packaging, seeping into our reality that desperately needs the heaping scoop of love – and probably sex, as Mars contends on "Fior Di Latte" – that's wrapped, bowed and beautifully presented as this latest synthpop record, largely emulating Italo-disco's distinct flair.
There's no single moment of tedium on Ti Amo, and not understanding what Mars is singing half the time – whether he's speaking French, Italian, Spanish or simply a vocoded pitch of plain English – only adds to the LP's overall luxury. Each track elicits fantasies of summers spent abroad, and listeners are tempted to exchange office imprisonment for Viareggio beaches and lackadaisical Parisian parks. The album's most hedonistic cuts are best for this intangible escape; "Tuttifrutti" and "Ti Amo"'s disco-indebted riffs and licks shimmer as dreams of scooting onto a neon-trimmed dance floor commence, while the heartfelt ride of "Goodbye Soleil" indeed, feels just like chasing a temperate sunset. And though Phoenix's newest project is ideal for a summer of easy love, it certainly doesn't ignore the dispiriting real world that extends far beyond Ti Amo's half-hour soundscape. Both the whirl of "Fleur de Lys" and aggression of standout cut "Role Model" – an anthemic inclusion hitting hard on tyrannical politicians – are social commentaries worthy of close reading. But no matter what you consider to be Ti Amo's strongest attribute, one thing is now affirmable: Phoenix, in all their explosively glittering genius, is still this generation's reigning synthpop act. And damn, does it feel good to have them back. – Sydney Sweeney
---
by Kendrick Lamar
Damn is right. How long can Kendrick Lamar keep this remarkable streak of his up? His MC skills earned him significant buzz before he even got signed to Dr. Dre's Aftermath Entertainment label in 2012. Over the five ensuing years, the limelight has all been his, thanks to what can now be safely called the strongest discography of any rapper to emerge in the past decade.
Even more safely thanks to his newest release. The lofty expectations DAMN. was greeted with are understandable. After all, it is the follow-up to 2015's To Pimp a Butterfly, which was widely adopted as the soundtrack of the generation-defining Black Lives Matter movement on top of it being extraordinarily well-received by critics and fans worldwide.
Released 4/14/2017, DAMN. probably won't achieve the tremendous sociopolitical impact as its predecessor – few albums in the foreseeable future have any chance of doing so – but the list of expectations fans will bring to this album can be checked off one-by-one as its 55-minute runtime progresses. Dazzling work on the mic, introspective and political lyrics, and an intelligent range of loud and mellow beats – all are here for the finding. – Josh Weiner
---
by Father John Misty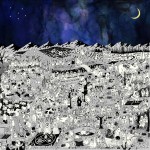 Josh Tillman could have started his third Father John Misty album by justifiably singing, "The tragedy of man starts like this," but comedy says so much more: Human beings are utterly ridiculous – tragic to the point of comical, especially to a bitter cynic at his wit's end. Pure Comedy (released 4/7 via Sub Pop) is a dark and biting satire, yet even then, it takes a considerably morbid, vitriolic mindset to find sincere amusement in the state of human affairs that serves as Pure Comedy's backdrop: From politics and religion to materialism, entertainment and self-absorption, Father John Misty confronts what he views as the pitfalls of society and the undoings of mankind on his lyrically dense, exceptionally thought-provoking pièce de résistance. – Mitch Mosk
---
American Teen
by Khalid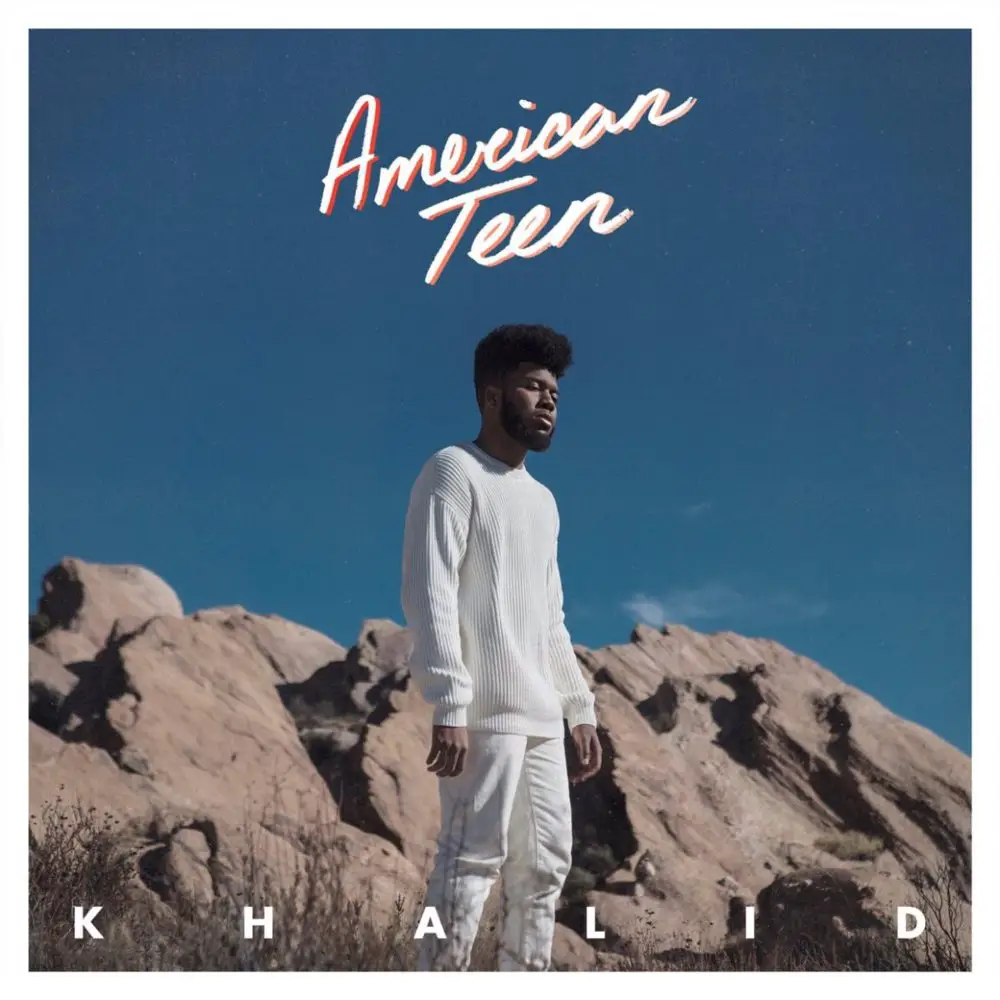 Khalid captured the attention of the music industry after his debut album, American Teen (released 3/3/17 via RCA Records), seemingly blew up overnight. The instant popularity of the album speaks to Khalid's accessibility as an artist. At just 19 years old, and only a year out of high school, Khalid Robinson does seem just like every other American teenager (if you ignore the fact that he's sold out almost every show on his summer tour and roughly 60,000 people came to see his free concert at the Santa Monica Pier in Los Angeles last week). He sings about love, heartbreak, and youth, things that are immediately relatable to his audience, in a way that's honest and refreshingly self-aware ("We don't always say what we mean / That's the lie of the American teen"). He manages to capture the complexity and confusion of life as a teenager and translate them into simple, catchy hooks and that is where the magic of his music lies. He reminds us that youth is something to be embraced despite any of the negative stereotypes that are often placed upon it ("Yeah we're just young dumb and broke / But we still got love to give"). American Teen is set to be the soundtrack of the summer for teenagers everywhere and easily makes Atwood's list of our favorite albums of 2017 so far. – Kaitlyn Zorilla
---
After the Party
by The Menzingers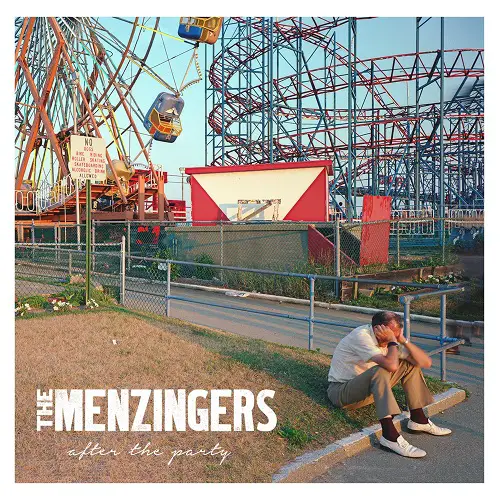 With great releases from Japandroids, Diet Cig, Sorority Noise, and a number of others, 2017 has been great to be a punk fan, but the best album out thus far has been After The Party by The Menzingers. On their fifth full-length, The Menzingers take no time messing around, the first track proclaims "Where are we gonna go now that our twenties are over?"  The band feels the most fully-realized, even more so than on their opus, On the Impossible Past.  The riffs are more well-thought out, the lyrics are catchier, and Greg Barnett and Tommy May seem most confident in their vocals.  Still, After The Party isn't some hungover sounding, youth-longing, washed up record, and this is a year that it would've been so incredibly appropriate.  The album is just as forward thinking as it is nostalgic, and a song like "Your Wild Years" demonstrates that perfectly.  What sets so much of The Menzingers apart from their contemporaries is how easily relatable they are.  Everyone is constantly feeling older and more rusted than even just the day before, and After The Party is the type of record for those of us still just wondering where we're going to go. – James Crowley
---
by Psymon Spine
Turning on Psymon Spine's debut album is like stepping into Narnia: Fascinating colors and vibrant sounds delight the senses as we enter a brave new world. Ethereal synths envelop our ears, fat basslines pulse through our bodies, dreamy guitars tingle our imaginations, and rich vocal melodies swim circles above us in perfect harmony. Psymon Spine have done what so few artists ever do, redefining the laws of recorded music in creating a stikingly different, alluringly unconventional album that establishes their artistry as truly one-of-a-kind.
Like (notably) Glass Animals and MGMT before them, Psymon Spine break the mold every step of the way, by refusing to limit themselves by rejecting all notions of what a song is, and furthermore, what an album can be. If anything seems evident from this release, it is that Psymon Spine is an artist to watch carefully this year and next: There's no telling what music this provocative can do. – Mitch Mosk
---
Planetarium
by Sufjan Stevens, et. al.
Sufjan is one of those people: he releases something new, and it could literally be anything. It could be the crackly, acoustic Carrie & Lowell, or the theatrical Come On, Feel the Illinoise. Or, he could be collaborating with composers, working on a concept album about the cosmos. Here, we get Planetarium, the ambitious project from singer/songwriter Sufjan Stevens, The National's Bryce Dessner, composer Nico Muhly, and drummer James McAlister. What began as live performance became a 17 track album, each song entitled something inspired by the Solar System.
While the project can feel a little long and overreaching in its scope, it's nevertheless a beautiful, cinematic masterpiece. Sufjan's lyrical brilliance is highlighted over and over again, and it's clear how much effort the group put into each piece. It's by far one of the most ambitious releases of 2017 – and a little overlooked. Check out this gorgeous album. Bask in its wonders, because it's not to be taken for granted. – Mariel Fetchik
---
Fin
by Syd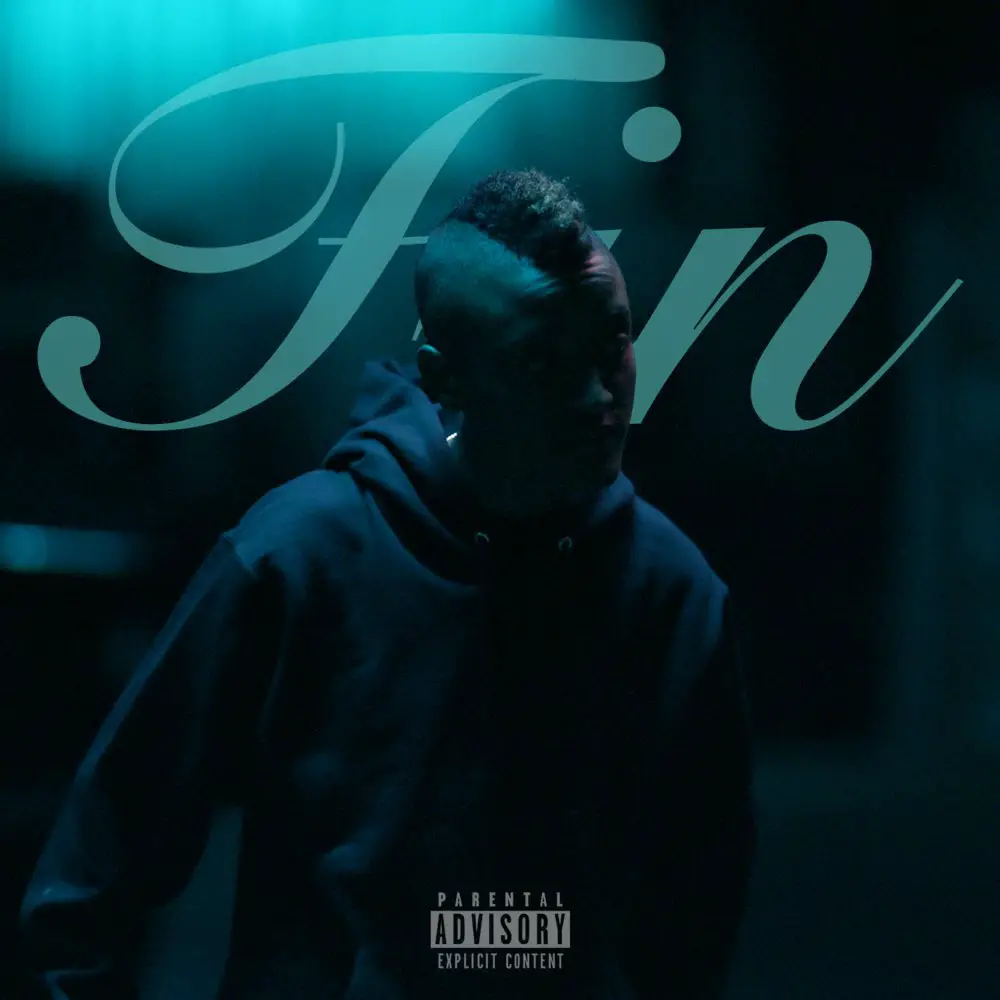 Coming out swinging with her solo debut album, Syd shows confidence and an abundance of swagger on Fin. Her effortlessly cool vocals glide over beats produced clean and meticulously without being overproduced. Producing down-tempo alternative R&B runs the risk of coming across boring or monotonous. Throughout the 12 tracks on Fin, Syd keeps listeners on the hook with her confidently sultry vocals and clever quips, all while proving herself a true artist both in and out of her powerhouse band, The Internet.
Fin is a standout in 2017 that proves the concept of an "album" isn't dead in the era of playlists and singles. Each track flows beautifully into the next, but still retains the ability to stand alone. From the hard hitting bass and rhymes on the all too short "No Complaints" to the shade she throws men trying to hit on women with "Got Her Own,"Fin is not an album to be slept on. – Alex Killian
---
by The xx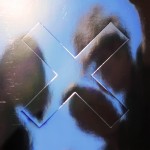 I See You reflects The xx we're so familiar with: atmospheric and bashful. And for any other pop group with eight years' worth of music floating around, those qualities are likely to become exhausting around the half-decade mark. However, The xx is not the kind of pop group to force-feed their fans with yearly releases that took a few half-hearted studio sessions to record. Although I See You showcases an acquainted sound that could drift from evocative to labored, it's also only The xx's third full-length, and for that reason, the album's prominent flaws are better labeled as growing space.
On this latest album, there are plenty of moments where The xx abandon their older sound in exchange for the lushness of increased volume. Still, emotional, yet sleepily forgettable cuts like "Brave for You," "Performance" and "Test Me" reveal that The xx refuse to entirely let go of the classic silence they introduced to the indie scene eight years ago. The question then arises: are The xx stubborn, or simply faithful to their fans that fell for – and can't get over – the group's decade-old minimalism? I See You is group's best release to date, but it's just not the kind of record to leave one thinking, it really can't get better than this. And as they've consistently left something to be desired with each release, The xx seem to prefer baby steps over adult strides. – Sydney Sweeney
---
by Cold War Kids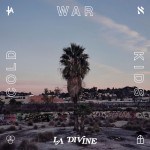 Cold War Kids' sixth album LA Divine captures the juxtaposition of celebration and protest, examining individual relationships while simultaneously speaking to the political and social issues of our day. It is loud, it is soulful, and it quickly assumes a personality of its own. The band's most personal record to-date finds them wrestling to maintain balance in their personal lives while contemplating and reacting to everything going on around them: Thoughts on racial injustice, politics, immigration, and privilege combine with  matters of the heart, pursuing one's dreams, nurturing relationships, and more. You can unabashedly sing your heart out for love on "Love Is Mystical" and "No Reason to Run," or pause and ruminate life through "Can We Hang On?" or "Restless."
LA Divine often feels like it jumps between moments of happiness and moments of uncertainty – yet that is part of what makes this record so special. Frontman Nathan Willett's cautious optimism shines through as Cold War Kids tie complex themes together in a seamless, brilliantly expressive display of musical emotion. You may find yourself swinging from emotion to emotion like a wild pendulum, but LA Divine is well worth the ride. – Mitch Mosk
---
Gang Signs & Prayer
by Stormzy
Gang Signs & Prayer sees the British rapper stomp out into the mainstream with a loud bang. Stormzy, who just won Best International Act: Europe at the BET Awards in June, raps about his personal life, determination to be the best, and indifference to his critics. He kicks off the album explaining why he had to cancel his American tour on First Things First. It's loud, in your face, and sets the tone for the entire album. The second track, called Cold, is personally my favorite on the album as it shows off Big Mike's roots as he reaches back and slams the listener with a grime-based banger. Other loud, anthems include Bad Boys (featuring fellow British stars Ghetts and J Hus), Big for Your Boots (in which Stormzy admits that you're really never too old for Adele), Mr Skeng (in which Stormzy's dark side debuts), and Return of the Rucksack (in which Stormzy calls out his critics for trying to classify his music in a specific genre). He also shows a softer side and even sings a little with Kehlani on Cigarettes and Cush, and with MNEK on Blinded by Your Grace Pt. 2. At the end of the album is arguably Stormzy's most prized single, Shut Up. Gang Signs & Prayer is the best album of 2017 so far as it shows the pure heart, grit, determination, and talent of the 23-year old rapper from South London. – Watts
---
 Apricot Princess
by Rex Orange County
Rex Orange County's sweeping and effervescent debut on the indie alternative stage was truly one for the books. This 18-year-old experiments with non-traditional song structure and edges in and out of surf rock, rap, R&B, jazz, hip-hop, and any indie sub-genre one can attempt to concoct. Apricot Princess weaves through the trials of youth, struggles with depression and self-anxiety, and intimate relationships with friends and lovers. "4 Seasons" introspectively croons like a roller coaster up and down about his awkwardness and pull to retreat from the dark eyes of young judgement; the building of the drums and piano guide us through the questions and challenges as Rex works through them. The strummy upbeat "Never Enough" grapples with feeling less than your worth and questions the emotions many of us may experience alone in our rooms. He even uses the pronoun "you" instead of "I" to make listeners feel closer to the topic. Each song introduces a new interest-peaking moment moment to the album as a whole and aides Rex in establishing himself as a force to reckon with in the indie alternative scene. This British singer/songwriter's astounding maturity and eloquent songwriting place him near the top of many up and coming artist lists. Listen to the album from beginning to end and follow the epic story of teenage heartbreak, self-doubt, and forging authentic connections with the people around him. – Baylee Less
---
by Hippo Campus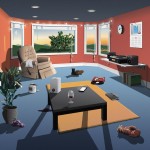 Landmark is a stand-out in every way.  Flippant, bright, ironic and cool, Hippo Campus is most assuredly making their mark with the release of their first LP.   Being that the band is composed of four twenty-somethings, the album centers around the reflection and critique of today's youth culture.  Though most of the songs on this record sound upbeat and bright, the lyrics cut deep at societal norms.  "Way it Goes" and "Vines" are jabs at youth culture, the music industry, and this world of social media we are so often finding ourselves immersed in.  They're using these tracks to call to attention problems we're facing with our culture today, and calling attention to the idea that many of us are hiding behind facades.  However, these messages are packaged within bright melodies and upbeat, feel-good music.  Essentially, the band is doing what they're calling attention to: They're using a façade.  I almost feel like I'm being tricked.  These songs seem to brighten my spirits, yet, they're all about critique.  Am I no different than the culture they're calling out?  Are they?  This album is thought-provoking and fun, and is very different than anything we've seen so far this year, which is why I'm placing this one at the top of my list. – Sara Santora
---
by Marika Hackman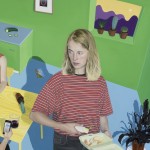 The daunting sophomore record is one many artists fear – some are afraid of being too comfortable, while others end up changing too much and missing the mark – well, leave it to Marika Hackman to take on the challenge and defy all expectations. I'm Not Your Man is Hackman's second album and boldest statement to date. Departing from the metaphor and nature-filled folk-leaning songs from her debut We Slept At Last, I'm Not Your Man is practically genreless and offers us Hackman's take on queer relationships, technology, social media, and female empowerment. It is ambitious and fun, and though some may say it shows us a new side of Hackman herself, the record is so genuine and true that one can only be led to believe that we're only now getting to meet who Hackman really is. The record serves as physical evidence of the beauty of letting go of reservations and expectations and just doing what you feel like doing for once.
With The Big Moon as Hackman's backing band, I'm Not Your Man is a punch in the face and an explosion of energy. Every minute of it feels like a breath of fresh air, a sigh of relief, a joyous laugh. Hackman has never been in her element as much as she is on this album, and this isn't only seen just in her change in style but rather in the small things, like incorporating laughter at the start of lead single "Boyfriend," or a quiet count up to four in the middle of "Gina's World". Hackman created more than an album that tells a story, I'm Not Your Man is a vivid experience and a trip into her mind, in which she leads you happily, showing you all corners she'd kept hidden up until now. If Hackman was already a star before, with I'm Not Your Man she shines even brighter, showing us skill, powerful storytelling, a strong vision and sense of artistic direction, talent, but most of all, just being one hundred percent herself for the first time. – Nicole Almeida
---
So Good
by Zara Larsson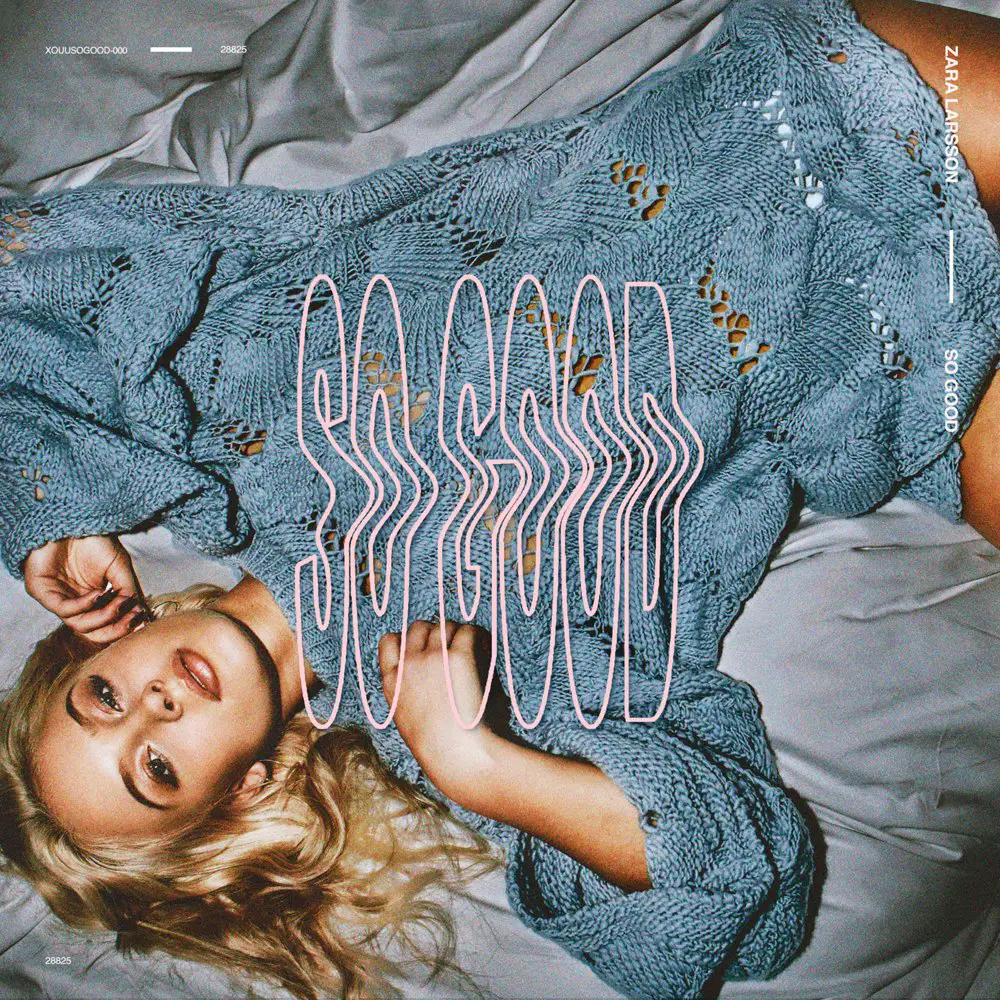 You've surely heard her voice featured on singles with some of the biggest names in electronic music like David Guetta and Clean Bandit. But what you may not have known is that pop princess Zara Larsson is no feature singer. With her first full-length album So Good, Larstson not only shows off the vocal chops that won her the champion title for Talang, the Swedish version of Got Talent, but she also proves mainstream pop sensibilities in a way that allows her to stand apart as a top-tier solo artist from the other top-lining vocalists.
Of the 15 tracks, only four have guest features, a move that proves Larsson's staying power by showcasing her own originality and allowing her to shine in her own lane as the new voice in pop music. "Lush Life" rides the island-pop wave to create a party anthem perfect for summer. The infectious title track with Ty Dolls $ign is reminiscent of Ariana and Mac Miller's "The Way" and holds true to its title. And of course, the radio hit "Never Forget You" with MNEK is a necessity in any electronic festival set. With a bold title like So Good, Larsson had some pretty high expectations to meet. Her delivery is seamless, and surely we will be hearing plenty more of this girl throughout the second half of 2017. – Ethan Germann
---
SweetSexySavage
by Kehlani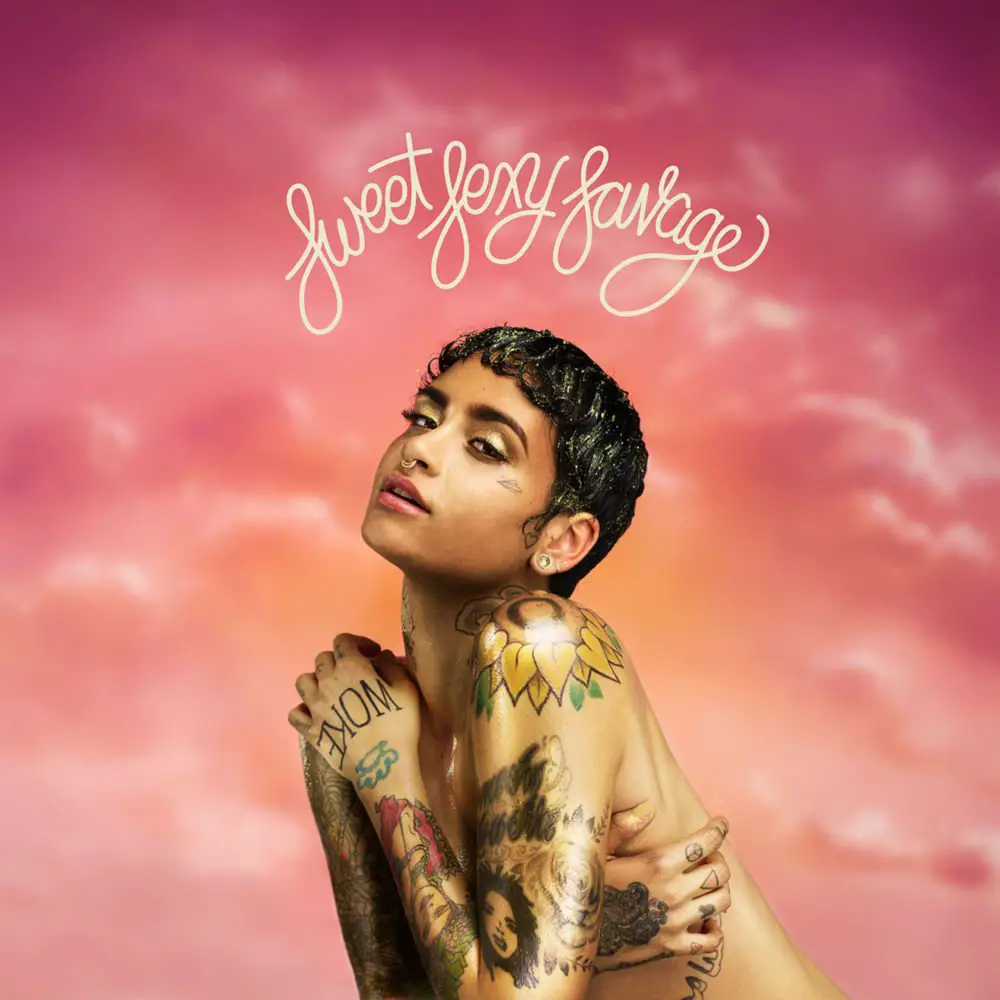 Kehlani's SweetSexySavage, one of those rare releases that simultaneously manages to be carefree and aware, firmly cements the R&B singer's status as both songstress and auteur. This album sees the former America's Got Talent contestant adopt a boisterous swagger that, at times, leaves listeners unprepared for the unabashed sentiment that follows.
Longtime Kehlani fans are familiar with her distinctive vocals, highlighted here by the stylings of Pop & Oak to impressive effect. On multiple occasions, she and her team tip their collective hat to R&B tradition without ever falling prey to datedness or genre tropes.
But what truly sets SweetSexySavage apart from its contemporaries is its songwriting; unlike many other artists who boast the lyrical gumption she exhibits, Kehlani isn't afraid to embrace the confessional approach. While this album is certainly political in its reclamatory spirit, it's a deeply personal love story at heart: dynamic, indomitable, and layered as the artist herself.
At once idiosyncratic and accessible, cool but not detached, sweet and sexy and savage without a hint of contradiction — Kehlani does it all. – Matilda Berke
---
CTRL
by SZA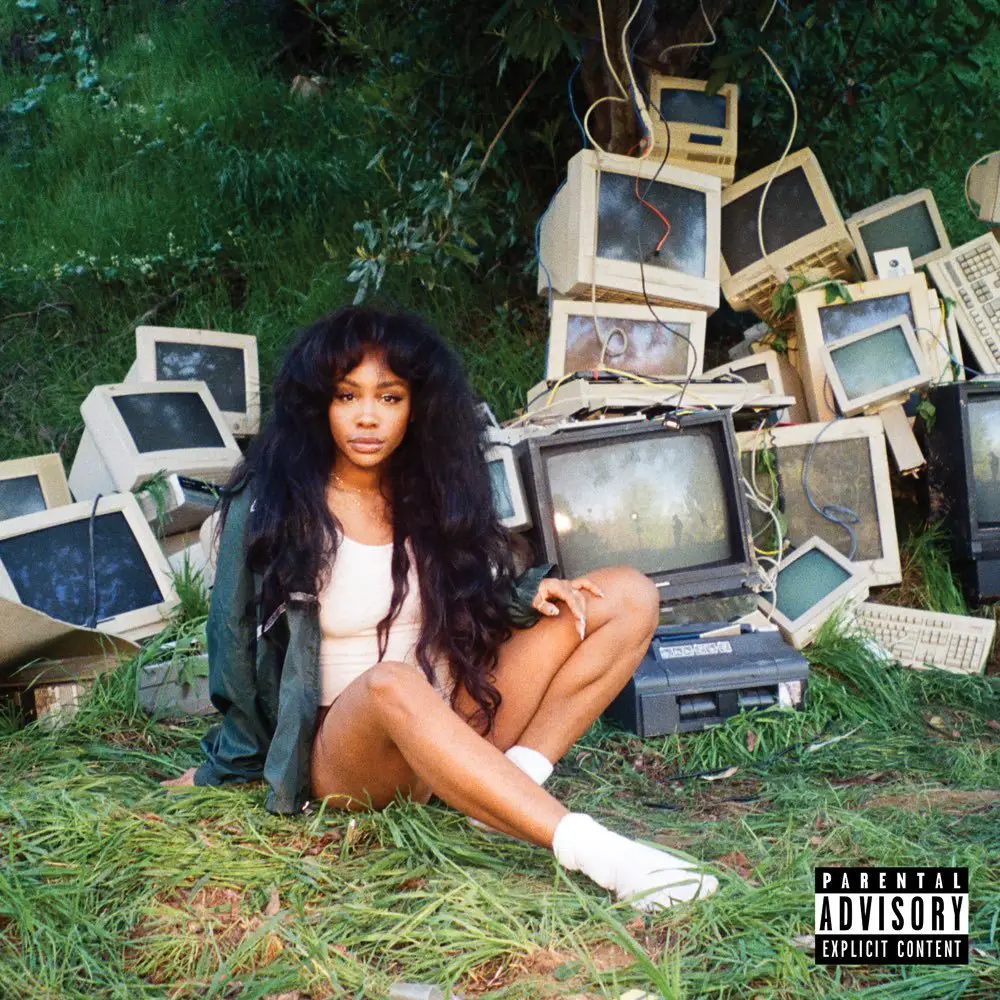 In SZA's debut album CTRL, the Jersey singer shape shifts R&B with her soulful melodies and plainspoken lyrics that deeply reflect themes of love, lust, and loneliness in the modern age of technology. On the opening track "Supermodel," SZA immediately thrusts us into her brutal and visceral honesty as she croons about sleeping with an ex's friend over a stripped down electric guitar. The slow jam, downbeat production in "The Weekend," "Garden (Say It Like Dat)," and "Pretty Little Birds" is just as poignant as the lyrics are and the buoyant, electronic beats that groove along the album create standout tracks like "Prom," "Go Gina," and "Broken Clocks." The genre bending "Drew Barrymore" uses indie-rock styled grunge guitars and uses an alluring blend of percussion and strings that create the fullness that SZA feels she lacks emotionally as she sings, "I get so lonely, I forget what I'm worth. We get so lonely, we pretend that this works. I'm so ashamed of myself think I need therapy."
As candid and vulnerable as SZA is throughout every song on CTRL, her essence of female empowerment never spreads too thin. Even with the already well-known men Kendrick Lamar and Travis Scott having strong features on tracks "Love Galore" and "Doves in the Wind," SZA's makes it impossible for her voice to be forgotten or lost.
And as the sole female on Top Dawg Entertainment, SZA proves that she can hold her own next to prominent label mates Kendrick Lamar and Schoolboy Q and that she won't be submissively standing in their shadows. – Shayna Chabrow
---
Hot Thoughts
by Spoon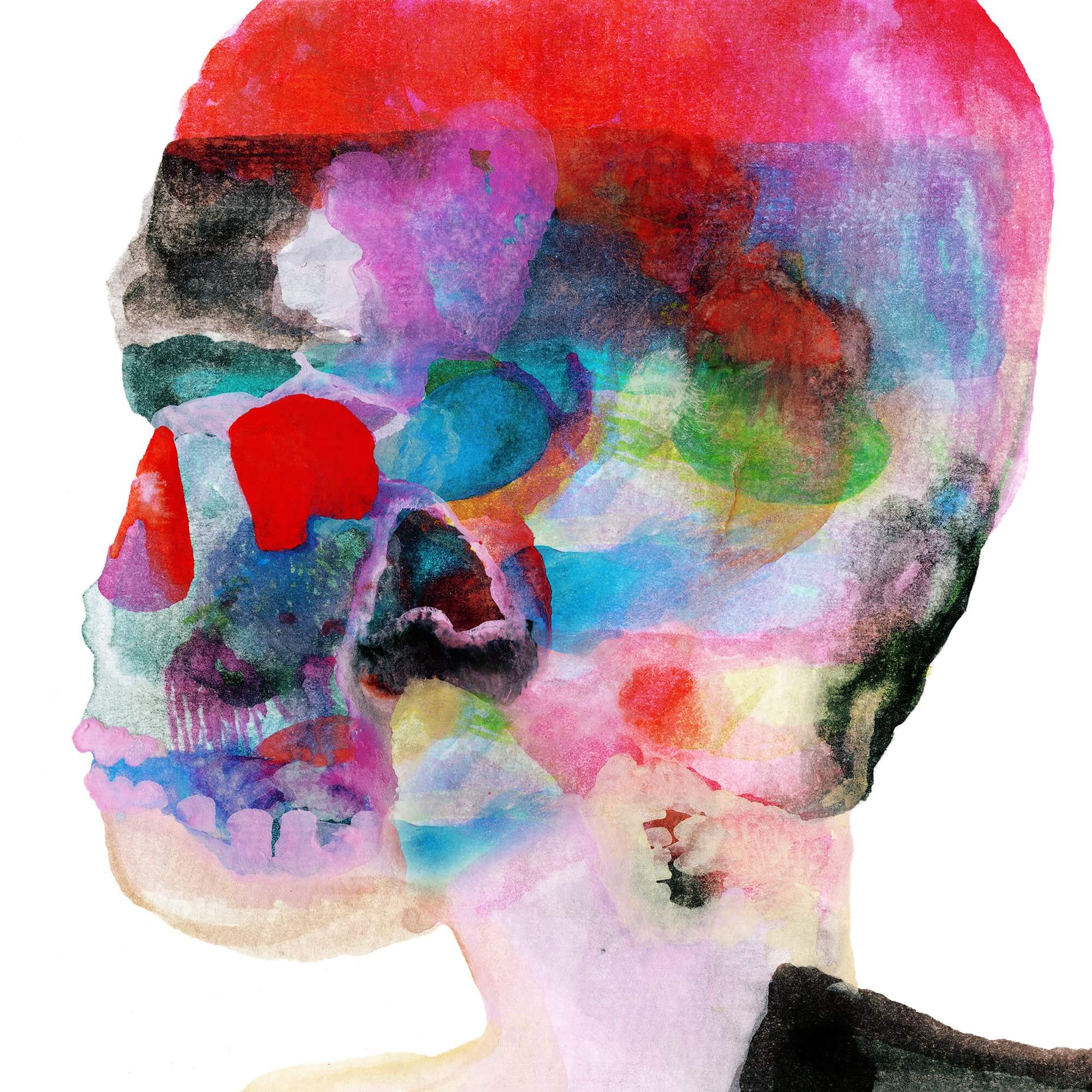 I don't know many other bands who can be this concurrently cool and consistent. After all this time, Spoon are still just so damn cool, Hot Thoughts specifically so because it was taken in a direction I honestly didn't expect at this point in time for them. It makes me wonder who is, or who has had an influence on them. It's an interesting concept to me – to learn who's influencing the ones who are doing the same for me.
Out this past St. Patrick's Day, and through a return to Matador Records who released their debut album Telephono in 1996, Hot Thoughts is an adept proclamation of exactly that: The melodies are sweltering, from the delicate, humid synth-tro of "WhisperI'lllistentohearit" down to the sizzling two-step percussion in "Shotgun," and sweltering sax solo in "Us." This band is my unequivocal favorite, and I'm so ridiculously into every bassline, tempo change, falsetto, sax harmony, beat drop, emphatic yell, and reference to coconut water (yes, really) this album throws at me. It's the same gloriously defiant rock we've come to know them for, but a new edition that retains the band's pop-savvy curve. Don't even get me started on "Can I Sit Next To You," with its skillfully adept light piano refrain quickly descending into its own euphoria. Britt says he's got to get lifted up, and I feel the same way every single time I hear the song.
The more ambient-sounding tracks ("Pink Up," "Us") I think are especially important because, at least to me, it signifies a forward step, a type of progression. If this 24-year old Austin indie rock band can molt and evolve and adapt and adopt from things like jazz, contemporary pop, electronic, and even ambient music (all, of course, underneath the broader cloak of "art rock"), then surely this must mean like-minded musicians, at least those interested in progression and boundary-pushing, are beginning to do the same. This is a wonderful thing for music in general.
I love this album because I can hear styles and motifs and riffs and sounds and rhythms from past works and I don't think that's a bad thing. It shouldn't be a bad thing to embrace the things you know work for you. I think it's smart, recycling the most subtle things and enmeshing them into the new. It's clever, and it seems to work so well that I immediately branded the title track as canon, a centrifugal force driving the sound that is Spoon the band. – Kendall Paige
— — — —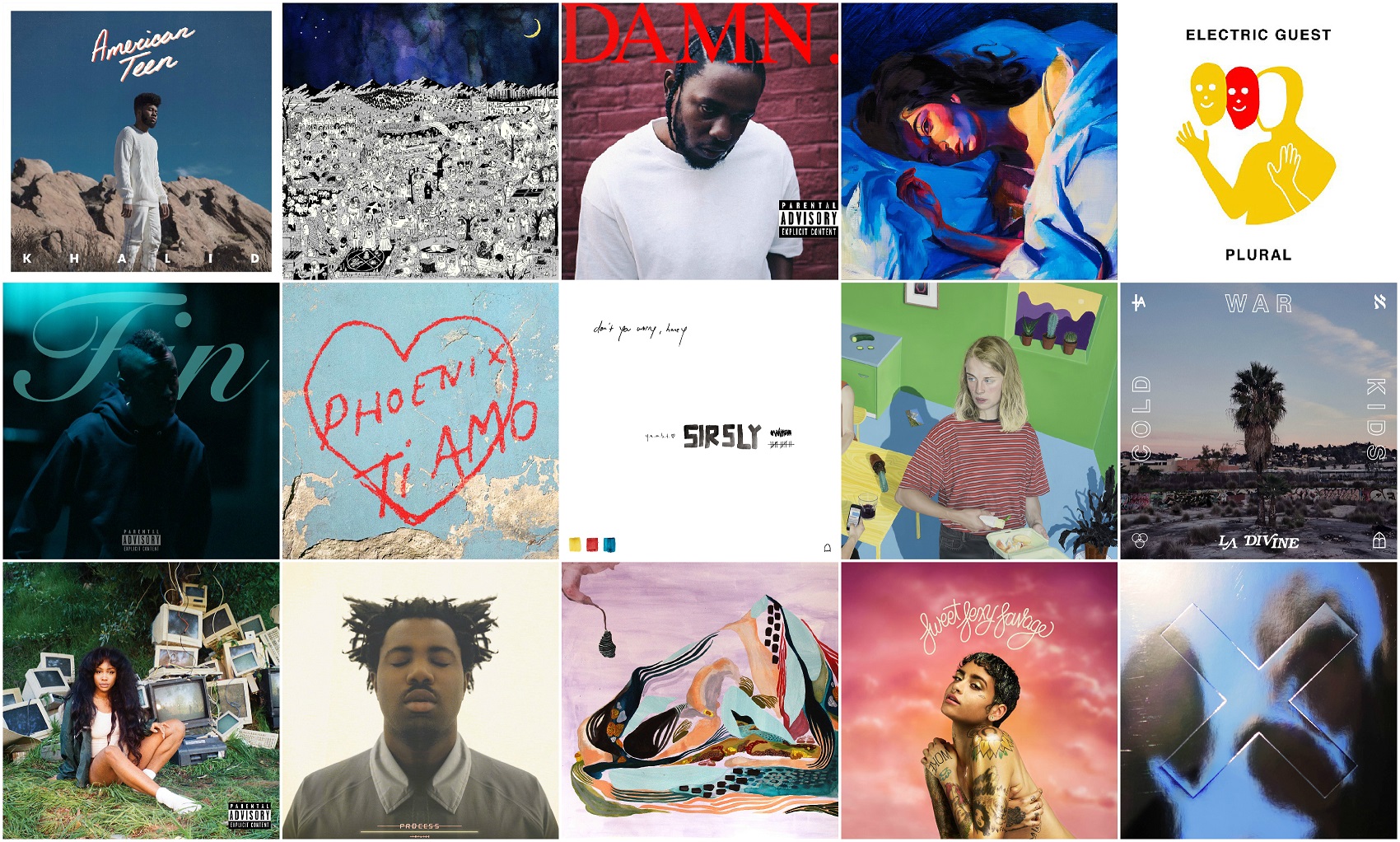 ---
---
---
---