Love isn't easy, but wow is it fun: The burning flame from a seemingly endless wick grants a constant flow of warmth to those who bask in its light, and Orlando's Hoyle are burning up. The band's latest single, "New Love," is a deeper look at the joining of two hearts: The joy, the pain, the intimacy and uncertainty of nascent love.
Some days I'm without you
And I'm not the only one
To feel these things the way I do
Some nights I'm without you
And you're not the only one
To feel these things the way you do now
Listen: "New Love" – Hoyle
[soundcloud url="https://api.soundcloud.com/tracks/324601159?secret_token=s-lxXPX" params="color=ff5500&auto_play=true&hide_related=false&show_comments=true&show_user=true&show_reposts=false" width="100%" height="166″ iframe="true" /]
---
Atwood Magazine is proud to be premiering "New Love," the latest single off Hoyle's upcoming record Evergreen. In premiering their music video for "Revival" back in April, Atwood Magazine described Hoyle's brooding indie rock/pop sound as "a combination of '70s wall of sound, '80s dance pop, '90s alternative tension, and '00s sheen: Thus, there is something for everyone in Hoyle's emotive anthems." The Orlando-based trio of Nathan Beam, Corey Chin and Adam Harris infuse a depth of emotion in their music that few artists achieve, especially in the pop realm.
Yet this is no ordinary pop-leaning band, and Hoyle's music is no ordinary pop-leaning music.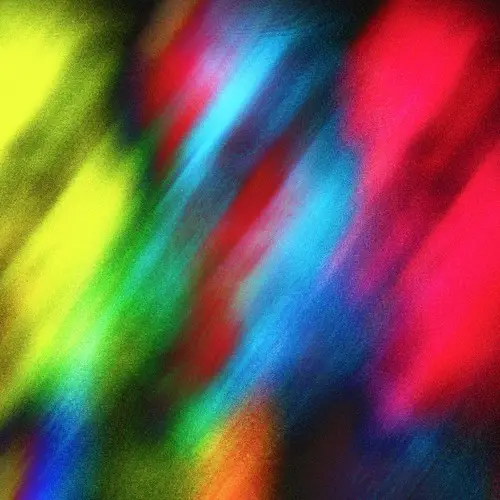 When we are tired of making love
Tell me, will you want to give up
or will you want to grow up?
If we're all finding love in this world
Some nights you've got to stay
I don't know what to say
But I got it when I get it
Know that I'll come your way
When I want it right now
"The mid-twenties are a strange station to be at in life," express Hoyle. "By this point, we've seen marriages rise up quickly and fall apart in the same motion. For us, romance has totally shifted from the fantasy of an ideal to the concept of someone who truly has your back." That dynamic proves particularly powerful through Hoyle's bouncing, giddy guitar work that shimmers with the fire of a bright full moon.
"New Love" is technically a 'backburner' song that didn't make it onto the band's latest album, Jenny's Room. "We loved the vibe, but didn't feel it was a right fit. When we were beginning work on our forthcoming record, Evergreen, we really focused on the idea of the album reimagining our work through romantic thought. 'New Love' was meant to be the charging backbone of the record. A joyful summer ode to recent love with lyrics that focus on the difficulties around it."
In some ways I'm without you
And we're not the only ones
Who carry all of this like a weight and chain
Love fast through the summer and calm through the rain
Like a stray heart
You don't know what I know
Love is ridiculously complicated, but we want it when we want it, and there's no stopping the purity of passion. Hoyle burst with romantic, vibing energy as they celebrate – for while it certainly may be complicated, love is always vale la pena – worth the fight.
One for a love in the summer
Two for a love with no runners
Three for a love in the summer
By next summer
Four for a love with no smother
Five for a love with no trouble
I've got that love
"Love is a refining process," Hoyle explain. "I don't think that Western culture understands that. Our obsession with the experience of romance robs us of the benefits surrounding the commitment of it. This song is a reflection on the choices couples have to make when they face the deep, refining struggles of a relationship. Do you run away from what you have to work on or do you choose to mature in love? Do you give up or do you grow up?"
Deep as "New Love" goes into emotional complexities, there's no escaping the utter joy that bubbles to the surface in a jetstream of musical expression. Love is not without consequence, but Hoyle are, more than anything, ready to enjoy a moment of ecstasy. The important conversations have to happen – and they will – but in crafting a more matured love song, Hoyle remind us of love's tireless intensity, its ceaseless spark, and its paramount importance.
— — — —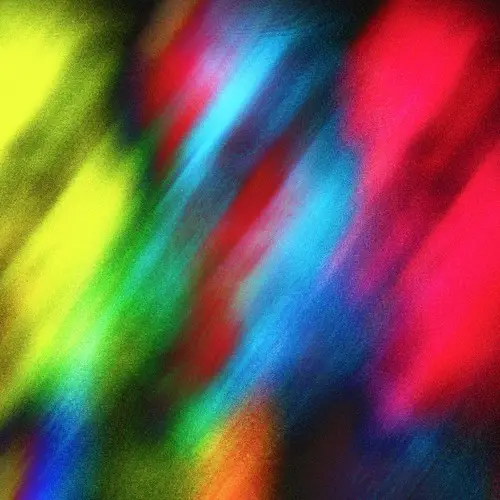 :: Listen to More Hoyle ::
[soundcloud url="https://api.soundcloud.com/users/36775358″ params="color=ff5500&auto_play=false&hide_related=false&show_comments=true&show_user=true&show_reposts=false" width="100%" height="450″ iframe="true" /]
---