Michigan indie-pop soloist Au Gres tackles life's turbulent changes and dwells on self-concept in their hazy latest single, "Leaving."

Stream: "Leaving" – Au Gres
---
Change in our external world is inevitable and constant.
In a society that feels like it's accelerating faster than most can keep up, getting to grips with your internal world and human identity is easier said than done. Detroit-based singer/songwriter Au Gres (Josh Kemp) would know. Navigating and confronting the overlap between external and internal worlds, Kemp comes to terms with life's processes and develops a stronger sense of self in his nostalgic and whimsical latest single, "Leaving."
Atwood Magazine is excited to premiere "Leaving," an irresistible indie-pop gem that doubles as an ode to one's connection (or, lack of connection) with the tangible world. Deeply poignant, compelling, and relatable, Au Gres' newest single is set to release everywhere tomorrow, March 29.
I thought I
Could make this stop
With more time
It's not right
Don't make this hard
I'm not
Time is weird, but our perception of it is arguably weirder. It's not unusual to want time to slow down, or even freeze, when we're relishing in the beauty of the present; it's also not unusual to want it to speed up when we're met with the present's harsher reality and dealing with the discomfort of it all. What bridges the two is our ever-persistent desire to control something beyond our control, but of course, that never really works out. When time does what it wants and moving forward is the only option, it's difficult to not feel like a mere witness to and product of the things constantly happening around us.
"When asked about myself, I usually think about my career or I think about how others might experience me," Au Gres admits. "These are easy places to start, but it's very shallow, and what happens when those things change? Who are you now?"
Always disbelieve me
Honest, tomorrow you'll leave me
Sober and bleeding
I've seen tomorrow
You're needing more
The internal changes just as much as the external does — perhaps they're not as noticeable as the changes happening right in front of our eyes, but they shape our beings and lives just as much as, if not more, than our outer circumstances and the material world. But, what sets the internal world apart from the external is the fact that it's within our control, and the changes we go through as people are the results of personal choices and actions; rather than getting lost in the things we have no power in changing and defining ourselves by them, Au Gres recognizes that it's more constructive to look inward to understand the immaterial things that make us who we are.
Citing COIN, Dayglow, and Hippo Campus as direct influences in their music, it's no wonder why "Leaving" makes for such a warm and healing listening experience. Layered with fun guitar lines, glittery synths, and an evocative vocal performance, Au Gres delivers a passionate and stirring track that is timeless and universally relatable.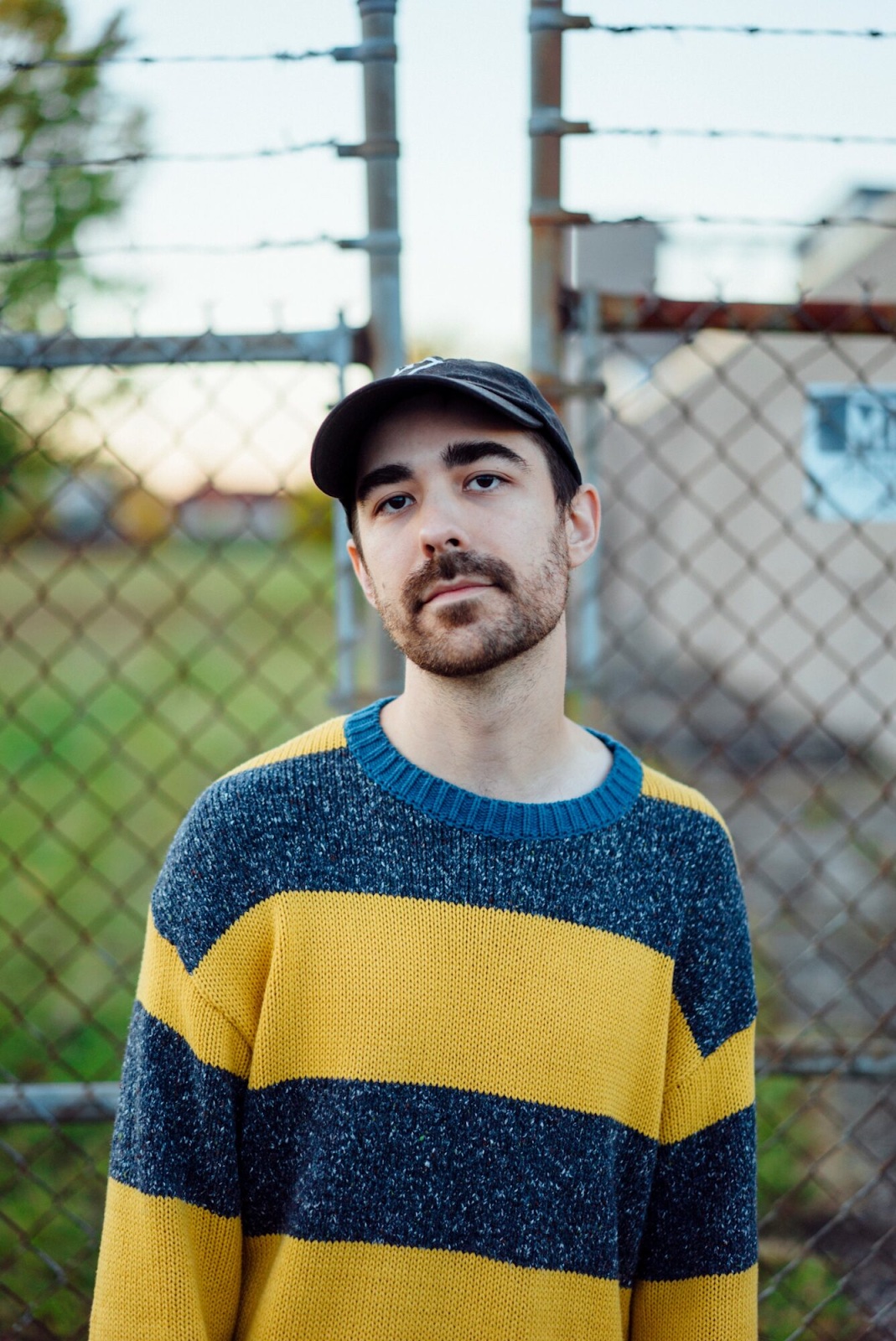 "I went through a lot of changes this year and I noticed the way I started to feel about myself was changing too," he shares. "I wasn't able to identify it at first, but retrospectively, I was putting a lot of my identity in things that actually had very little to do with me. Things like my career or friends or how much money I had saved. I guess the message here is to not define yourself by external, ever-changing things. Instead, figure out who you are at a core level so you'll be better equipped to deal with change."
Take some time
And let's rewind
It's not all we thought it'd be
But at least we know
That I can't fill
What's left of me
For you
Staying grounded when the world is restless and constantly changing isn't easy, but with "Leaving" reassuring that it's all a part of being human, our worries and fears feel less intense and isolating. Personable, honest, and introspective, Au Gres provides refuge in the form of song.
Stream "Leaving" exclusively on Atwood Magazine, and rest assured, the replay button will be on standby.
— —
Stream: "Leaving" – Au Gres
— — — —
 © Bryan Hugo Iglesias
:: Stream Au Gres ::
---