Reflective and emotive, honest and raw, Naomi Kimpenu's debut EP 'Prelude' dwells in intimate depths while showcasing the London artist's stunning talents and striking vision.
for fans of Adele, Sam Smith, Andra Day, Frances
Stream: "Only" – Naomi Kimpenu
---
Sweetly soft, stirring, and utterly engulfing, Naomi Kimpenu's debut EP is a truly stunning introduction: A beautifully moving four-track record that captures the budding seeds of a promising new artistry. Reflective and emotive, honest and raw, Prelude dwells in intimate depths while showcasing the London artist's talents and vision.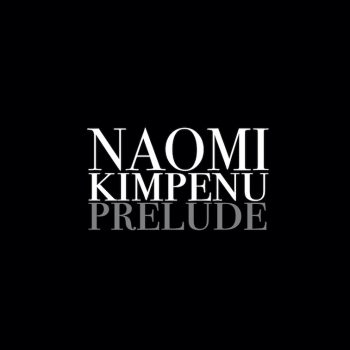 'Cuz three little words aren't enough
And we didn't know what this was
No this ain't end of what we are
But you can always call my name
And only when you're lonely
And only when you need me
I'll be your one and only
I'll be the one to ease the pain no
And only when you're lonely
And only when you need me
I'll bе your one and only
Lonely, no
Independently released August 27, 2021, Prelude is all Naomi Kimpenu: Written, performed, produced, and mixed by the 22-year-old East London-based newcomer, it's a unique spark of multifaceted artistry and creative ownership that we don't see too often (especially with initial offerings), despite the access and possibilities currently afforded to independent artists. Consisting of four emotionally potent piano ballads (with some subtle string accompaniments where appropriate), Prelude puts Kimpenu's cinematic powerhouse vocals front and center. The artist's up-close-and-personal style invites listeners into a world of longing and unrest, connection and disconnect as we hang onto her every word, hearing stories of heartache and passion's pain play out in real time. While she cites inspirations from the likes of Alicia Keys and James Blake, Lana Del Rey and Sade, Kimpenu is perhaps best appreciated, on this debut at least, as channeling the spirit and potential of a young Adele.
"Prelude is my debut EP, a collection of tracks that I not only wrote, recorded, and produced, but also mixed, Kimpenu tells Atwood Magazine. "The real story behind this record was how it came to be, and how creating it transformed me as a person. It almost feels as though it has been the making of me and the artist that I'm destined to become. It has been a very formative experience. I didn't have a preconceived vision going into the studio, but I did have some doubts as to whether or not I was capable of creating something of such magnitude, especially by myself. Fortunately, I have some very supportive friends and family members who have been there with me through every step. This enabled me to overcome any obstacles that I encountered along the way and the overall feel of the record evolved over time." 
'Prelude', as a title, is not only self-explanatory, but a reflection of where I'm at in my career. This release, and the songs contained within, serve as an introduction for what is to come.
"I think Prelude is the perfect introduction for an artist like myself," she adds. "It's enabled me to showcase my production and songwriting skills, as well as my vocals. I'm very pleased with it."
The EP opens with "Only," a plaintive breakup ballad that seems to begin mid-story – grappling with the oncoming end of a relationship, and its ramifications on our day-to-day lives. "Not a moment to waste – in a second I'll go," she sings over a set of haunting piano chords. "And do we have set the pace? All the words we said before, and I can't lose you to haste, but you'll always have your love down…"
Kimpenu's soulful voice shines with light and warmth despite the coolness and relative darkness of her subject matter. On "What About Me," she loosens up and allows herself to become a radiant, expressive beacon of emotion. Stretching notes out through long holds and cascading high and low makes for more than just dramatic effect: It sends true shivers down the spine as volatile feelings find their suitable home in song. "So what about me? What about all we've been through?" she exclaims in a hearty chorus that offers more questions than it does answers. "What about all the things you said? What about all you've done? And what about us? What did I have to prove? What about all the things you said? What about me?"
The EP's back half is as powerful as its entrance, with "Who I Am" and "Yellow Bridge" continuing to translate life's turbulence into moments of bittersweet, profound beauty. "I love them all, but 'Who I Am' is a great song and I really dug deep into my soul on that one," Kimpenu says, citing the EP's poignant third track as a personal favorite. "It was a challenge to produce and it was the first time that I had recorded live strings and piano. I'm really happy with the outcome." Kimpenu mentions that song's lyrics as some of her highlights as well: "There is one lyric from 'Who I Am' –  'Screaming out inside of you, the remnants of another you' – this lyric really resonates with me and captures the feeling of being in transition."
The girl I knew
She only knew skies were grey and dull
Could only see in blue
And none of those days were beautiful
The love I hoped for
Was taken from you that's what they said
They said
Screaming out inside of you
The remnants of another you
Just it how it was then
Something to hide then
Burning up it's coming through
They won't understand this part of you
Just how it was then
Something to hide oooo
---
Prelude ends with the expressive, evocative crescendos of "Yellow Bridge," an outstandingly vulnerable moment of inner reckoning that, like so much of this record, captures life in motion. Kimpenu's voice – graceful and soulful, aching and animated – stands out with just the bare minimum of instrumental accompaniment, as light piano chords gently teasing the melody forward. Kimpenu intoxicates and entrances, embracing the microphone and spilling her soul into words that evoke change and growth – time's passing, and our need to move with it.
City lights, fast cars
The night is ours without the rush
A long road stand tall
So far away but close enough
Fight for the moment
808s without the drums
Without the drums oh oh ay
Cuz I know that you're bad
And I know it gets better
Who's holding you back?
Cuz and you know it gets a harder out there
And I know I know no no
Said I know I know
Days like this
And I know I know no no
Said I know I know
Don't throw away your heart
Runaways is what we are
Said my way, Roman
She's always late about the buzz
And though it's over
You'll always find the yellow bridge yeah
The yellow bridge ohh yeah
One thing is certain of Prelude: This really is just the start.
"I hope that listeners are able to reflect after listening to the songs that are featured on this release," Kimpenu shares, "and that it gives them an insight into my artistry and what is to come in the future." Experience the full record via our below stream, and peek inside Naomi Kimpenu's Prelude EP with Atwood Magazine as the artist goes track-by-track through the music and lyrics of her debut EP!
— —
Stream: 'XXXXXXX' – Naomi Kimpenu
:: Inside Prelude ::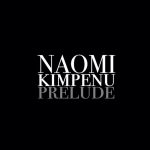 — —
ONLY
Only is a bittersweet goodbye letter. It's about coming to terms with the end of a chapter of your life with someone and the struggle of letting go. I felt like the world as I knew it was changing rapidly so the premise of the song is seeking normality in the unknown.
WHAT ABOUT ME
It's about seeking the closure we seldom ever receive, that we're sometimes too afraid to ask for. I had always minimised my emotions, so this song is my way of standing up for myself, setting up boundaries and moving on.
WHO I AM
Who I Am is a hymn to self-discovery, which chronicles the deepest part of our sorrows and the internal battle to discover who we are.
YELLOW BRIDGE
Yellow Bridge is a song about growing up. It's a reflective song, which, when I wrote it, was about my personal circumstances and the people that I was around at the time.
— —
— — — —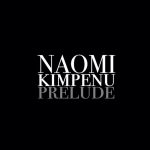 ? © 2021
:: Stream Naomi Kimpenu ::
---