Recommended If You Like: PHASES, Banks, Phantogram
Los Angeles is known for fostering and nurturing artistic expression of every sort. It has become the beacon of light toward which any aspiring creator leads, and has inspired various styles and genres of creation; more often than not, that equates to dreaminess, exotica, and/or quixotic futurism. LA-based duo Novelties, comprised of Kelly Mylod and Sophie Noire, epitomize the stylized, hypnotic resonances that have ultimately become synonymous with one particularly notable modern modern style: electro-pop. Their debut single, "Intro From The Other Side," is no exception. The track, initially released in June, blends together electronica and synth-pop influences, utilizing dreamy instrumentals to couple with the duo's sultry vocals, and the accompanying video, which Atwood Magazine is proudly premiering today, serves chiefly as an illustrious accent that highlights precisely what Novelties are trying to portray: an astral aura of wistful reverie.
The shimmering LA nightscape serves as the backdrop for the video, illustrating the track's redundant admission "We come alive at night." An artful depiction of this lifestyle, the video for "Intro From The Other Side" finds Mylod and Noire dressed like every Instagram stylist you wish you were, gazing longingly into the camera as they strut around Chinatown, Los Angeles.
Inspired by the electric energy of the song, Novelties filmed the music video in Downtown LA's Chinatown to create an exotic visual experience. Mylod expounds upon this, saying:
"We wanted a frenzied cinematography style to represent glimpses of different worlds. The fast-paced video flows into an ambient ending as a two-part experience since Intro From The Other Side is the start of our visual and sonic story."
The aesthetics of the video are an ambient dreamscape, portraying alternative nightlife and typifying the midnight electricity. Noire concurs with Mylod, further elucidating that:
"Stylistically, our vision was influenced by our individuality and the art of chaotic editing. We wanted to capture the energy of the track by mixing flashes of fragmented scene sequences and incorporating the aesthetic of street style photography for an authentic foreign city feel."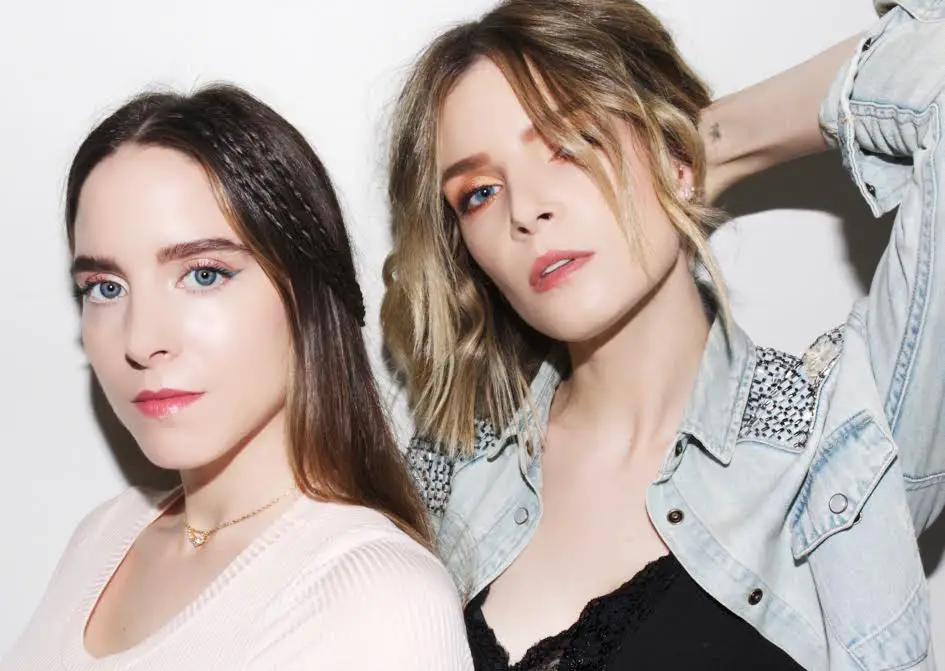 Only set to release their second single, "City," at the end of the summer, Novelties are still finding their footing within the music scene. Their sound finds them mixing together influences of synth, dream-pop, and electronica, and their debut single — aptly titled as an "Intro" — typifies this sonic enchantment. Though they may be newcomers, they are nonetheless enrapturing.
"Intro From The Other Side" openly embraces counterculture, thriving in the darkness. It exemplifies every late night adventure, every experiential moment. Novelties lucidly illustrate the Uber rides, the midnight meals, the walking-home-in-a-happy-haze feeling, demonstratively fabricating the idealistic Saturday night. Figuratively and literally, they manage to acknowledge exactly what it all means. Watch the illusory music video below, exclusively on Atwood Magazine!
Watch: "Intro From The Other Side" – Novelties