Following a 3-year hiatus, LA-based psychedelic gurus Levitation Room are back with "Cool It, Baby," a mesmerizing, haunting ballad that challenges society's outlook on climate change.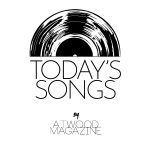 Stream: "Cool It, Baby" – Levitation Room
---
It's a song that implores the listener with sarcasm to think about the current political, economic and social circumstances we find ourselves in.
The cultural implications of the psychedelic, mind-swirling, cosmic dreamgaze genre might suggest the value in dissociation from reality in exchange for the embracement of a state of levitation.
While the Los-Angeles based psychedelic quartet Levitation Room might agree with such statements on occasion (after all, it is a part of their name), the group believes that such style can still be met with thought-provoking lyrical topics.
With some time off in between projects to really consider the evolution of the group's sound and values as "another psychedelic rock band from Los Angeles," including the new addition of bassist Kevin Perez, the consensus was made that the next project would be socially relevant, unapologetically forward and hauntingly accurate.
And so began the journey for Julian Porte (vocals, guitar), along with founding members Gabriel Fernandez (lead guitar) and Johnathan Martin (percussion), to create a project that was both sonically funky and socially relevant. Thus, the second released single titled "Cool It, Baby" off the group's upcoming project was born.
An evocatively satirical ballad concerning our world burning right before our eyes, the band maintains its '60s psych-funk sound, resulting in a steady groovy intro only to be met with an eye-opening realization that climate change is on the band's mind and will be the topic of conversation for lead singer Porte.
"It's a song that implores the listener with sarcasm to think about the current political, economic and social circumstances we find ourselves in," the band said.
Porte's cynical yet prevalent lyrics cut through the groovy psych-funk foundation of the song, as the ongoing issues with global warming and the consistent lack of attention to the issue set the tone of the tune:
Raise your glass, move your feet
Are you dead or asleep?
Talking heads on the screen
Keeps you stuck in the dream
Where the rat race is rigged
And the presidents picked
By the bankers who lend
All that money you spend
Corporate spending, circular conversations on the news and the state of political stagnation frustrate the likes of the band, who satirically view such realities as imminent doom for the world. But don't just take my word for it.
And I said cool it baby
Cool it baby
I said cool it baby
Cool it baby
It's all over for the world
It's all over for the world
It's all over for the world
It's all over for the world
The band certainly doesn't stray away from imploring the listener to think about the potential dangers – such as the world ending – that result from the political and social circumstances we find ourselves in. Sure, it's haunting, but equal parts accurate. Doom is met with the upbeat funky style of bright guitar bits and Porte's suave voice, creating the ironic feeling that we may tend to go about our lives in a state of ignorant bliss as we disregard the potentially life-threatening changes going on around us.
There's a war on your mind
Don't be fed, don't be blind
Notice symbols and signs
Like the all seeing eye
And if we enter this age
With no wisdom or rage
Say goodbye, take a seat
It's the end of the dream
They furthered their favor of spelling out the warning of climate change in a humorously straightforward music video, for utilizing an overacted, cheesy '70s cop theme music video to showcase the continuous struggle of political agreement between "The Suits" and "The Guy." As any successfully executed '70s action showdown, lines blur as to who you should be rooting for.
Directed by Louis Pei, the video certainly becomes real during the last scene, which features a high-stakes race between "The Suits" and "The Guy'" to get to the big red button hooked up to the world nuke that will ignite the earth on fire. The video is entertaining, frightful and politically ambiguous, creating an interpretive experience that gifts the viewer with the power of creative interpretation.
"Cool It Baby" is everything you can hope for in the return of Levitation Room, who recently played with Babe Rainbow and Pearl & The Oysters, among others, at Rainbow Rock Festival in San Pedro.
Atwood Magazine sat down with Levitation Room to discuss the inspiration behind writing on such a socially relevant topic, how the band's sound and values have shifted, and what it's like playing at large psychedelic festivals.
— —
Stream: "Cool It, Baby" – Levitation Room
A CONVERSATION WITH LEVITATION ROOM
Atwood Magazine: You guys have been on a bit of a break in terms of putting music out there. How does it feel to be back and talking to the press again?
Julian Porte: Feels great, man. Yeah, it's revitalizing, you know, just the excitement of rolling out a new album. There's nothing like it, you know? Especially since we've been working on this album for so long. We've re-recorded it like three times. After we were done recording it, it's taken like another year just to create all the assets and strategies to roll it out. So you know, it's like waiting for Christmas for a year.
With the time in between, did you refocus on any specific part of your sound or reanalyze the type of music you're creating?
Julian Porte: Kevin joined this band in 2021 and that kind of gave us some fresh eyes as we approached the music again to re-record. There was definitely a lot of revision and rendering and stuff.
Oh, welcome Kevin! How has the adjustment been joining these guys?
Kevin Perez: It's been a blast, man. I think after that little adjustment period in the beginning, it has felt incredibly seamless. Writing music with these guys, we all come from such different songwriting perspectives, but I think we all have, especially at this point, have all found a perfect little rhythm with each other. So that's always such a good feeling going into a band because you know, Levitation Room is such an amazing extensive catalog of music already. So already learning that music and gelling with that was great, but you always hope that, you know, my little inherent musical ideas will gel with these guys. We're getting to the point where we are about to start a band practice and then we'll just go on like a seven minute odyssey jam, and then we'll all just finish and we'll just be like, "alright, that was cool." It's fun. And I think that's what you want. One person plays one thing and then all of a sudden there's like a little symphony happening. Everyone's playing off the cuff, whatever they're thinking of, and it's really enjoyable. So it's been awesome and I'm having a really great time and I'm incredibly grateful to be a part of this group with these good boys.
How did you guys come to meet Kevin?
Julian Porte: So my girlfriend started renting a space here in Boyle Heights. And Kevin was the one that kind of invited her in. So that's how we met. They were roommates for a while. And actually I live here in Kevin's room where he used to live.
Kevin Perez: Julian's girlfriend is a very sprightly individual. They would be getting ready to go out and she'd be getting ready and I would be hanging out on the porch playing guitar and smoking cigarettes and Julian would just come out and be like, "Hey, man, can I kick it?'' And I was like, ''Of course you can dude!'' We ended up becoming pals like that. So it was nice to get to know Julian and be stoked for him to come over and then you know, for him to be like "you want to join my band?" I was like, let's go.
That's so awesome. And it sounds like you guys are gearing up to play live again at Rainbow Rocks with Babe Rainbow!
Julian Porte: Yeah, we've played with them before. We played with them two nights in New Orleans. And they're really lovely guys. And then I caught up with them over and at Desert Days last year. Yeah, it'll be cool to see those guys and I'm really stoked to see Pearl Oysters. They're a really good band.
Speaking of festivals, how do you guys feel about playing for huge groups versus more intimate settings? Where are you most at home?
Gabriel Fernandez: Yeah. I mean, they can vary. I feel like for us, we are at home in a club and venue setting. So the festivals are kind of a new beast for us to control the whole monitor situation and get used to bigger feeling stages, but I don't know. I mean, everyone's kind of in their own respects. You know, Julian and I have been playing together in this band for a while so we're pretty for the most part, you know, in sync. And then Kevin respectively, has been playing music for years. So I think we all carry on a little confidence that trickles on to one another, to take a deep breath, be in the moment, you know, not be too overwhelmed by either a big crowd or just the venue crowd.
Kevin Perez: Just a large mass of people – there's something about this collective energy that you feel especially when it's receptive, you just feel like you're on top of a mountain.
It must also be fascinating to realize that so many people at a festival like Rainbow Rocks might be having… out of body experiences.
Kevin Perez: Yeah, for sure. I've caught people's faces just kind of like, I can tell this guy's tripping right now. That's always the most fun part. You know what I mean? Looking out into the audience and seeing everything going down and people making the funniest faces.
Julian Porte: Someone once told me, "Hey, man, I was out in the desert, tripping with my girlfriend and listening to your album and it really just, you know, it hit home with everything we're feeling."  I was just like, wow, I never even thought about that. Like there's people remotely listening to our music and having experiences with it. That's a really really cool feeling to know that someone is out there experiencing some kind of emotion or whatever. Having an experience and our music is the soundtrack to it.
Well, with "Cool It, Baby," you're certainly setting up the listener to have an experience with your chillingly timely topic. What inspired you to write a song that is somewhat political and socially relevant?
Julian Porte: I've always wanted to lyrically write a song about things that I personally believe in.  I thought it would be kind of fun to play around with kind of a dancey groovy song but then also have a kind of somewhat serious message, you know? I study like the monetary system and past history stuff, stuff that they don't teach you in school. So I wanted to implore the listener to think about the world around them.
And then your video… a perfect encapsulation of goofy, satirical and haunting. Who was the mastermind behind that?
Kevin Perez: Probably the director and his production assistant. Off the bat he had so many great ideas. We were giggling and laughing, super excited about what he had come up with. I think Julian kind of had the idea of spies. But those two really made it come to life in such a great way. It was fun, we did a super quick skating shoot where we were on roller skates and I ate s**t, it was awesome. Got the wind knocked out of me. It was tight. It was a blast. But yeah, it was fun to see Gabriel and Julian and John dancing in the middle of Boyle Heights. The passerbys were watching and loving it.
And it seems like it's ambiguous who you're supposed to be rooting for – the suits or the guy?
Julian Porte: Yeah, so actually, originally I wanted the suits, the intelligence agency, to be the bad guy. But, Louis the director, he had a completely different idea – making the main character the bad guy in the end. But I thought about that too, you know, so you can't really trust anyone out here. There's people that look the part but they may not have the right intentions. Social engineering is a real thing. So, you know, someone who may look it, someone who's creating culture around an idea or an image, but also has these underlying intentions too… you just never know.
How has living in Los Angeles influenced your style, sound and values as a band?
Gabriel Fernandez: I mean, fortunately for us being pretty much born and raised in Los Angeles, we've had the benefit of our young teenage days being exposed to subcultures and really diving into it. Julian and I got into punk rock music, and then it later evolved into rock and roll music and then into this music and that music. So I mean, being just in a hub of things always happening, subculture is always changing, influences around, that definitely played a part and kind of shaped us and especially when we were starting the band, there was a big wave of indie rock, psychedelic rock. Julian and I definitely found ourselves just naturally in that wave, you know, so as we started to write music, I don't think we intentionally said do it differently, but it's just like, how do we just kind of take our time to just make sure it's us? You know what I mean? Like our first song ever that we put on the internet was "Friends" and another song "Dorian Blue" that were super chill, acoustic, no drums in the songs, you know. So although with the hustle and bustle in Los Angeles, we've always tried to just stay grounded and just really take our time to not really be too overwhelmed by all the influences.
Kevin Perez: I think that's always been the idea between us songwriters being so eclectic with influences. And just like some of the mainstays of our influences, such as, say The Beatles or for me, The Clash, like every era of the band is so different from the last that it's cool. The whole idea of rock n' roll being a lawless art form that you can be this and then you can be that. And if you're doing it right, you know, hopefully you're not going to lose listeners or you're going to probably garnish more listeners and open more years, like, "Oh, they're not just doing one thing, they're not just doing their first album for the third time." You know what I mean? We're trying to expand and we listen to so much music and now like Julian was saying, we're comfortable. Now we're trying to really start to dig into the bag of tricks and see what we can really put out there.
We've always tried to just stay grounded and just really take our time to not really be too overwhelmed by all the influences.
How can our readers support you guys as a band? How has the music industry been treating you?
Kevin Perez: Being the newest in the band, it's kind of interesting to see the really good opportunities versus like the, you know, the more "working through it" opportunities. As far as what you can do to support a band, I think at the end of the day it's very clear to me that any culture enjoyer, music lover, whatever hobbyist music person, the number one thing I think is going to shows, being there, getting some merch and stuff like that. That really is the most steadfast shore way to make the music feel like it's really happening. I think when people show up and when people are a part of it, it helps any performer dig in to the performance and whatnot.
Julian Porte: Working with labels, the whole the music industry itself,  it's a f***ing beast. It can be really discouraging for an artist, because we just want to make music but then now we have to be business minded. We have to watch our backs and make sure people aren't trying to screw us over. And that's definitely happened a couple of times where we were fortunate enough to be able to realize that, where someone was trying to pull the wool over our eyes and then take advantage of us. So it's been weird navigating through it, but we kind of understand exactly what we're doing now. So it makes it easier. But the best way people can support us is just like Kevin said, going to the shows, buying physical copies of our records, you know, not just streaming our music but downloading our music, yea, these are these are the avenues that we can benefit from.
I think there needs to be a music writers strike, just like how the actors strike is going because that's really where we're getting hit the most is Spotify, Apple, they're deriving all their sales from our music, taking the majority of it. We get like, a fraction of a penny when someone listens to our music. It's completely arbitrary. If they even gave us one full percent, one percent, I might be able to quit my part time job, and just live off that, but no, they want to give us a fraction of a penny.
Kevin Perez: And you know, it's interesting. there's always this duality of it, man, that's like, well, there's a ton to be grateful about but also you know, this industry is tough. It's difficult.  I think at the end of the day, we are in a pretty good place. we're not like, Madison Square Garden, opening up for the Arctic Monkeys, crazy rock and roll band or anything like that, but for what we have thanks to this ultra loyal fan base, I think that this band is in a really good position to have a lot of very lucrative opportunities. And even that alone is like a very exciting thing. I feel like there's so many musicians and artists that I know, where I always wonder, like, how are they keeping their whole thing afloat? The next day, you see an Instagram post, like, "Yo, guys, I'm looking for a job, who's got something." You're just like, "D**n, you too, huh?" We're all out here just trying to figure it out, man. Yeah, it's a lot, but we do it for the love.
— —
Stream: "Cool It, Baby" – Levitation Room
— — — —
 © Ivan Trejo
:: Today's Song(s) ::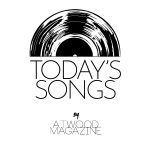 ---
:: Stream Levitation Room ::