Atwood Magazine is excited to share our Editor's Picks column, written and curated by Editor-in-Chief Mitch Mosk. Every week, Mitch will share a collection of songs, albums, and artists who have caught his ears, eyes, and heart. There is so much incredible music out there just waiting to be heard, and all it takes from us is an open mind and a willingness to listen. Through our Editor's Picks, we hope to shine a light on our own music discoveries and showcase a diverse array of new and recent releases.
This week's Editor's Picks features Soda Blonde, Lola Marsh, Alex Ebert, Hayley Mary, Emma McGrath, and teepee!
— —
Terrible Hands
Soda Blonde
Formed out in the wake of the critically acclaimed Little Green Cars (it's the whole band minus frontman Stevie Appleby), Soda Blonde have already proven themselves to be an outstanding band full of passion and depth. The band's debut single "Swimming Through the Night" stunned us back in June, with lead singer Faye O'Rourke crooning a sweet, poignant elegy, seemingly to her ex-Little Green Cars companion, alongside her longtime bandmates Dylan Lynch, Donagh Seaver O'Leary, and Adam O'Regan. And while "Swimming Through the Night" may have felt directly related to Appleby's decision to end the band, Soda Blonde's music has since stood out on its own accord, with O'Rourke's songwriting shining like a beacon of hope on a dark, lonely night.
Released in November, Soda Blonde's four-track debut EP Terrible Hands is a deep breath of fresh air. Lead single and opener "Terrible Hands" radiates with tense emotion as O'Rourke describes a faulty relationship, eventually exploding into a dazzling and instantly memorable chorus. "Don't Mind Them" aches so good with a message of positive and not sweating the small stuff; with moody pulse and Fleetwood Mac-esque vocal harmonies, this song's magnetic allure speaks for its. The more stripped-down "Perfume" once again highlights O'Rourke's exquisite vocal prowess, finding her emotionally charged and happy to expel her demons. Closing out the record with a moment of heat-of-night intimacy, "The New Lovers Dance" radiates hope and passion within its echoy piano licks and heavy bass hits.
All in all, Soda Blonde's debut EP makes for a cathartic, emotional, and moving listening experience. It's the perfect introduction to a band determined to move forward into the unknown together as one. With such immeasurable talent and powerful music on display, it's safe to say Soda Blonde have come fully out of the Little Green Cars shadow, establishing themselves as a veritable powerhouse in their own right.
---
The latest single off Lola Marsh's upcoming sophomore album Someday Tomorrow Maybe is a cinematic display of strain, perseverance, and drive. "Hold On" finds the Tel Aviv-based duo embracing struggle, capturing the motives that drive us to keep "holding on" – whether it's to a person, a place, or an idea. The band's use of sweeping strings and majestic dynamic changes helps evoke the song's "old Western" sonic identity – a quality that captivates, especially around the chorus. "We couldn't find what we were looking for," vocalist Yael Shoshana Cohen croons amongst an immense wall of sound. "We failed to read the writing on the wall, so we tried to hold on."
For one, I'll be holding onto this song. Lola Marsh have developed an exquisite blend of fresh-sounding nostalgia; I can't help think of this as some kind of American classic! For me, that's reason enough to listen in on what Lola Marsh are cooking up next.
---
Characterized by sweet, high falsettos and cheerful percussive claps n' finger snaps, Alex Ebert's "Stronger" is a fun, if not slightly melancholic embrace of those who lift us up, and make us better people. And while Ebert may not be a household name just yet, a quick reference to his other bands (Edward Sharpe and the Magnetic Zeros & Ima Robot) help us show just how far he has come, both as a singer and a songwriter, over the past decade. Debuting at the top of the year as a sneak peak off Ebert's new solo album I vs I, "Stronger" is sweet and sunny – a delightfully enchanting indie pop ode from a heart full of love.
"You make me realize our hearts can change," Ebert sings. "You make me synthesize harmony from pain. Oh, you're making me stronger; oh, you're making me work." Any good love – let's be honest, any true love – takes lots of care, attention, dedication, and work. With this song, Ebert is capturing not so much the weight of that effort, but rather the beauty of its payout.
---
"Like a Woman Should"
Hayley Mary
This is the kind of song that reminds us that rock n' roll is alive and well; I've been relentlessly head-banging to Hayley Mary's "Like a Woman Should" all week, indulging in its dynamic pulse, unapologetic attitude, and effervescent warmth. Having debuted in just October with her first single "The Piss, The Perfume," Australian Hayley Mary is quickly establishing herself as a name we should all be paying very close attention to – especially this weekend, when she drops her debut EP The Piss, The Perfume! With its empowering lyrics and cutting social commentary, "Like A Woman Should" is a wonderful prelude, introducing the artist as a fierce, spirited voice for herself and others. After all, shouldn't we all feel safe to walk down the street at night, unencumbered by danger or the male gaze?
"I think of it a little bit as a reflection on the zone where insecurity clashes with romance; or harsh realities meet idealism. Perhaps it's an expression of my hope that the latter will win in the end," Mary explains. This anthem is more than an embrace of womanhood – whatever that means to you; it's a hearty fist in the air that refuses to be tempered or silenced. It goes without saying that this should be on all our pump-up playlists.
---
"Fall with You"
Emma McGrath
An instant cathartic release, "Fall with You" is one of those magical songs that stuns us into silence. The dazzling indie pop gem arrived late last year as Emma McGrath's second (and final) release of 2019, a hearty anthem about relinquishing anxiety and taking risks that swells and sighs with a familiar strength. The 19-year-old Brit releases her sophomore EP Keep Your Eyes Open (Silent Minds Part II) this Friday, 1/17, and I can think of no better way of getting ready than by obsessively listening to this song on repeat.
Thankfully, McGrath makes that process easy. Her voice slips and slides over driving guitars and drums, rising and falling with learned ease as she runs through life's sundry what-ifs. Ultimately, we find ourselves falling for "Fall with You" in a majestic chorus reminiscent of the biggest Maggie Rogers and Carly Rae Jepsen jams. McGrath's voice is a heavenly shade of gold as she deftly jumps from her chest to falsetto, and back again. Throughout the experience, she radiates confidence and sincerity: We can feel the ecstasy she inhabits each time she cries "fall," and the uplifting energy that surrounds her in the line, "Sometimes you've got to fall just to find yourself."
This is the kind of music I want to start 2020 off with: A resounding reminder of how special and wondrous we humans can be.
---
Viennese dream-pop duo teepee have me spellbound with their latest single. Taken from their forthcoming debut album Where the Ocean Breaks, "Parallel World" grooves with a feverish longing for balance and tranquility. Soulful vocal harmonies and dramatic melodies help capture the magic between singer-acoustic guitarist Miroslav Patočka (Mason) and singer-electric guitarist Tereza Lavičková, who formed teepee five years ago and have been exploring the space between electric and acoustic elements ever since. The pair have come a far way since their more folk-focused debut single "Albatross"; in comparison, "Parallel World" contains a similar sort of heaviness and electric spark that we heard on Of Monsters and Men's 2019 release Fever Dream.
when the feeling is gone
maybe you realize
that we are running alone, running alone
to the paradise
tell me how long is the distance
passive resistance, listen
it seems like personal waste lands
don't wanna copy and paste them
I'm on the run
my body turns to the parallel world
my body burns through the parallel world
"This song is about the parallel world that exists in all of us, but we just have a hard time to find it in this toxic society," Lavičková says of teepee's song, expressing her belief that we all contain true happiness within ourselves. "parallel world," therefore, isn't about some faraway place across the ocean and out of view; rather, it's about the stuff that defines who we are as individuals: It's a song about finding peace from within. Such belief in the human spirit makes for a refreshing message this January, and one I hope we can all keep with us as we head off into the year 2020.
— — — —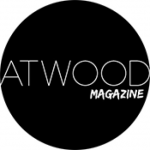 ---