Pop punk isn't dead; it's just found itself in the middle of shadowy vocals and hyped electronica on oh800's debut album Character Building.
— —
Somewhere between a scene from a John Hughes' film and a basement party is where you'd be most likely to hear the likeness of oh800. Blending elements of disco-pop with today's versatile indie rock scape, DIY describes London-based oh800 as "making the depressing danceable." Not unlike other bands dancing the line between the light and dark sides of punk, oh800's lyrics traipse around longing, passion, bitterness and everything in between.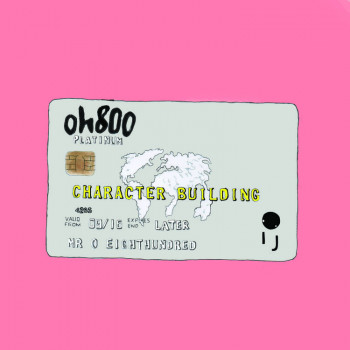 Atwood Magazine is proud to be premiering oh800's debut album Character Building, out November 2nd. The trio preceded the album with three singles, each uniquely capturing different aspects of the nine track experience that is Character Building. The leadoff single "Shoulda Known It," out now for almost two years, displays the intricacies of the sound they've worked hard to self-produce. Frontman Eoin Rooney's voice comes in and is immediately reminiscent of The Talking Heads, quickly juxtaposed by satirical and sarcastic lines, "you get assistance from some bloke in a car? / beep beep."
You get to thinking it's a real fine line
Between a party and a total waste of time
I shoulda known it
Right from the start
That same old feeling, right through my heart
If there's anything that forges the path from one song to the next on this album, it's a contagious pulsating beat. Whether reflective or dancey, each track reinforces oh800's declared dedication to keeping your legs moving. Summing up their album, they describe Character Building as "a sardonic observation on self-doubt, crap jobs, lame excuses and being a bit of a space cadet." Their second single, "I Want You Around," takes a punchier approach that showcases Rooney on the guitar and Gavin Ellis on bass.
Killjoys, being all erudite
They're showing a jealous side
But I can see it for what it is
I'm talking about trust
I'm talking about loyalty
I'm talking about friendship
And I want you around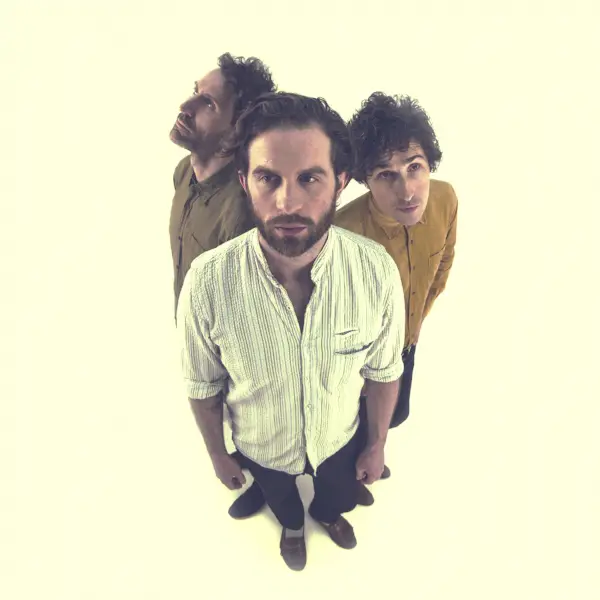 We lose sight of enjoying ourselves sometimes, getting bogged down in the heaviness. Life is as light or as heavy as you make it in your head, right? [We] went for light on this album.
Lyrically, it wouldn't be much of a stretch to imagine oh800 as what would happen if Iron & Wine's Sam Devin suddenly picked up a guitar and went punk. Still, the uniqueness of oh800 is best exemplified in "Melanin," their latest single and third track on the album. The dreamlike synth that surfaces throughout the album emphasizes the line "shit doesn't change" in a way that maintains its energy despite how melancholy it is.
The band  had a commitment to both the light and the dark in making this album: "We lose sight of enjoying ourselves sometimes, getting bogged down in the heaviness. Life is as light or as heavy as you make it in your head, right? [We] went for light on this album."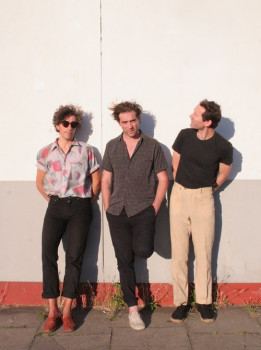 Carry your bag and drown
If you wanna
Free yourself of the lows
I love it when you're totally out of control
All over it
I spend half of my time dreaming
And the other half
Telling myself to get real
Shit doesn't change
Although Character Building is their first studio album, out via Infinite Jest Records, Rooney, Ellis and drummer Olly Betts aren't strangers to cross-genre music. Previously members of The Duke Spirit, Oh Ruin and Memory Maze, their individual experiences inform the funky '80s New York undergrkind music they love. You can tell they're old friends from their chemistry, but it's surprising how complicated the instrumentals can get coming from just a trio who mixed almost every track on the album themselves. Dive into all nine tracks on Atwood's exclusive stream, and listen to oh800's Character Building everywhere November 2nd!
Stream: 'Character Building' – oh800
— — — —
Connect to Oh800 on Facebook
? © 2018
:: Stream Oh800 ::