Sir Woman's "I Know Better" effortlessly whisks listeners away to a carefully crafted funk, R&B dreamscape.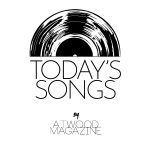 Stream: "I Know Better" – Sir Woman
---
Sir Woman serves as yet another musical conduit for Kelsey Wilson – this time entirely of her own creation. The Austinite is known for being a co-creator of folk pop group Wild Child as well as her role in sextet Glorietta. Wilson takes on lead vocals for the funk, R&B ensemble she formed in 2019.
Released June 23, 2023, "I Know Better" immediately draws in listeners with its upbeat funk instrumentals and Wilson's alluring vocals. The song catapults even further as the instrumentals swing into full drive with the backup vocalists seamlessly blending their vocals with Wilson's:
And then you call me on a bad day (bad day)
said I'm too good for you
(said I'm too good for you)
and then you look at me that same way (same way)
The added vocalists increase the pull of the song, fully capable of taking center stage themselves. Mononymously known as Spice and Uncle Roy – or together as the duo "US!"– their intertwined voices bring the ensemble to new heights.
The chorus rings all too familiar for anyone ignoring that repeating voice in their head about going back to that one person in their life. Though, it also acts as a moment of clarification about freeing yourself of that unbroken cycle of constantly returning to something – or someone – that you're ultimately better off without.
I know better, you know better
but I really can't leave you alone
but is it what you need if
you're not tryna dance with me?
Each word begs to be sung repeatedly as they become ingrained into your memory – either by choice or pure addiction. Each beat causes a movement in the listener… leading to the inevitable dancing out of one's body and soul.
Trying my best to be there
but now it's time and a half
baby would you sit the hell down
you got me so out of breath
now I got it go, got it go, got it going on
The release comes just in time for any summer playlist, whether you're soaking up the sun, daydreaming under the shade of an oak tree or spending the day dancing in your bedroom. The same funky instrumentation that greets the listener aptly closes the song, leaving the ears desperate for just a second more… and another…
New listeners will be sure to find even more bewitching sounds in her 2022 self-titled album Sir Woman or in hit singles "Highroad" or "Making Love."
— —
Stream: "I Know Better" – Sir Woman
— — — —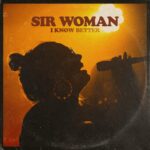 © Barbara FG
:: Today's Song(s) ::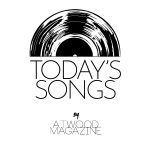 ---
:: Stream Sir Woman ::