Lemaitre discuss their uplifting anthem "Big," new single "Little Things," the origin of their smash hit "Closer," and the challenges of being a touring electronic act.
— —
With over 200 million worldwide streams on their impressive array of tracks so far, Lemaitre are well on their way to becoming one of the most prominent acts in the ever-changing electronic scene. The Norwegian duo comprised of Ketil Jansen and Ulrik Denizou Lund have managed to hone an incomparable ability to interweave different styles and genres of music to craft a sound that's distinctly their own since they formed 8 years ago.
After initially finding enormous success on SoundCloud, the electronic duo released their highly-anticipated debut album Chapter One last year. As well as encompassing their breakout hit "Closer," which thrills with exciting exuberance, the album serves as a showcase for band's genre-less sound which elevates the electronic music genre into an exciting uncharted realm. Standout singles "Higher," "Cut to Black," "Playing to Lose," and "We Got U" reaffirmed the duo's position as one of the most innovative electronic acts to be formed this decad
Since the release of Chapter One, Lemaitre have treated their fans to a steady stream of singles, including their infectious new releases "Big" and "Little Things." The former track offers up a stirringly sweet sentiment coupled with whirring new wave synths which effortlessly dazzle and intoxicate with their carefree spirit. Although "Big" is relatively dissimilar to Lemaitre's recent releases, there's plenty of comforting reassurance to be found in the song's sleek vocals and compellingly anthemic chorus.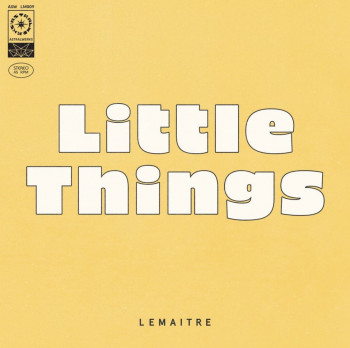 Today marks the release of "Little Things," which serves as the B-side for "Big." Featuring a completely contrasting sound to their more electronic work, the track enthrals with its brutally frank lyricism, which delves into finding meaning in our increasingly bewildering existences and learning to live a rich life, despite our regrets and worries. As the track progresses, the textured instrumentation builds, enrapturing the listener with a delightfully radiant sense of grandeur. Its dissimilar sound is a brilliantly bold move that more than pays off, and shiningly demonstrates the duo's diversity.
Atwood Magazine was lucky enough to talk to Ketil Jansen and Ulrik Denizou about "Big" and "Little Things," Lemaitre's evolution as a live act, and what inspires them to create.
Stream: "Big" – Lemaitre
A CONVERSATION WITH LEMAITRE
Atwood Magazine: Your track "Big" captures the feeling of memories still being ever-present in your mind even after an impactful loss in such a vibrant, spirited fashion. Was this electrifyingly positive spirit a fundamental part of the track from the outset?
Ketil Jansen: I feel like it started out very positive. We wrote it with two friends of ours, Bearson and Sebastian Teigen, and it was just a very fun type of thing from the start.
"Big" doesn't feature any collaborators. Was it important to you both to convey the track's personal heart-warming message just as a duo?
Ketil Jansen: Yeah, it was very personal, I mean I wrote the lyrics mostly by myself. It's about my parent's dog actually and, you know, it's just a reflection of death and stuff.
"Little Things," and to a certain extent "Big," are rooted in the appreciation of recognising the collective importance that seemingly insignificant things in life have to define your existence. Given their shared themes, did the process of crafting both these tracks occur relatively concurrently?
Ulrik Denizou Lund: Yeah. They were actually written the same day. It was a very productive day!
The lyrics, "All I can do is try. I will get by" for me, and I'm sure many others who listen to the track, ignite thoughts about managing and dealing with mental health. Did you feel it was important to be open and honest about your thoughts on this track?
Ulrik Denizou Lund: Yeah, for me the song is about finding meaning and learning to live with regret. Which is usually a lot tougher when in a bad state. I think it's important to talk about mental health in general, though I didn't set that intention for it when writing the song, I hope people can find some meaning in it.
The shift away from physical releases towards streaming has got rid of the necessity of having a B-Side. Was there any significant reason that you felt "Big" needed to be accompanied by "Little Things"?
Ulrik Denizou Lund: We felt like they fit really well together both thematically and musically, so we always wanted them to be connected. We really enjoy the way you can think about projects now, because you can choose to do singles, albums, EPs and A&B sides. Without the limitation you can choose freely what you want to do, so you don't have to bundle stuff unless it makes sense artistically. In this case, we felt like it did.
Your track "Closer" has accumulated over 60 million streams on Spotify alone! It's a really bass-heavy track complemented by the compelling use of trumpets and Jennie A.'s spellbindingly beautiful vocal performance. How would you describe the track's sound and did you always know it had the potential to become your biggest hit thus far?
Ketil Jansen: No. I mean when that one started out I was listening to this album called the Jazz Age by Bryan Ferry, where he recorded a bunch of cover of his own songs in a 1920's/1930's swing jazz style. I actually got really into that music for a second. It's actually the same band that played all the songs on The Great Gatsby.
So, I tried to make something that sounded like that and the melody turned out real cool so we wanted to use it for a Lemaitre track. We tried so many times to make it into something that sounded like a Lemaitre record but yeah, that one took a long time to figure out how we should do it.
My personal favourite track of yours is "Cut to Black," which is lifted off your debut album Chapter One. The track appears to draw lyrical aspiration from a story of a man who's been incarcerated and come to the realisation that he's lost everything. What was your songwriting process for the track, and how was the process of deciding to juxtapose the relatively disheartening lyricism with such catchy, jovial production?
Ketil Jansen: Yeah so that song is very inspired by the Toy Story theme song actually, with a Ragtime piano style. So, kind of the same actually where just something random turned out to be a pretty cool riff. Ulrik wrote most of the lyrics for that song and he was very inspired by the format of movie scripts, so it'll describe the exterior and then describe the action.
You've collaborated with some incredible artists, including the likes of Betty Who and The Knocks. What is it that draws you to collaborate so much? Is there anything that draws you to work with a certain artist?
Ketil Jansen: I think we really like and enjoy working with other people. I mean, Ulrik and me started as a collaboration so it's always been fun to just share ideas and work with other artists and songwriters. I don't know, it's just really fun sharing the creative process with other people.
We meet a bunch of artists at festivals and talk on twitter and so we hit up people we like and whenever the time fits, because everyone's touring all the time so there's always a bunch of people playing Los Angeles or when we're in New York (like when we worked with The Knocks), we always just try to figure out the scheduling. Then have a day or two in the studio and sometimes you end up with something you use and sometimes not. But I'm really glad we got both Betty Who and the Knocks too.
You were both born in Norway but are now based in LA. Does Norway still feel like an anchor for you? And how do you feel growing up there influences your sound to this day?
Ketil Jansen: Definitely Norway feels like an anchor in a bunch of ways. It's where we started out so it's where we have the biggest concentration of Lemaitre fans. We also go back there a lot, we'll stay there for like four months of the year.
But there weren't that many other artists coming out when we started. We were almost the only electronic duo that we knew of. So most of the people we knew in Norway working with music were country artists and folk singers and stuff because they were the people that were needed at festivals.
Your music wonderfully combines a plethora of different genres and styles to create something that's not only singular but also stunningly exciting. In terms of your inspirations, are there any emerging artists you're especially inspired by? Similarly, are there any more established artists whose work has influenced yours in a profound way?
 Ketil Jansen: Especially now there are so many great artists working. There's a duo called Arataan from Mongolia and one of their tracks I recently got super into.
Jerry Folk, Bearson, and Coucheron are three fairly new artists that we work a bunch with. It's quite easy to stay inspired these days.
I mean, obviously, Daft Punk was a huge influence for us and Justice. Those two were probably some of the biggest inspirations for us starting out and a lot of acts from that era too. So Chemical Brothers, Basement Jaxx and Prodigy.
And then also newer established acts. There's this newer drum and bass trio called Noisia, that we've been into for a long time, that always keep putting out the most insane Drum and Bass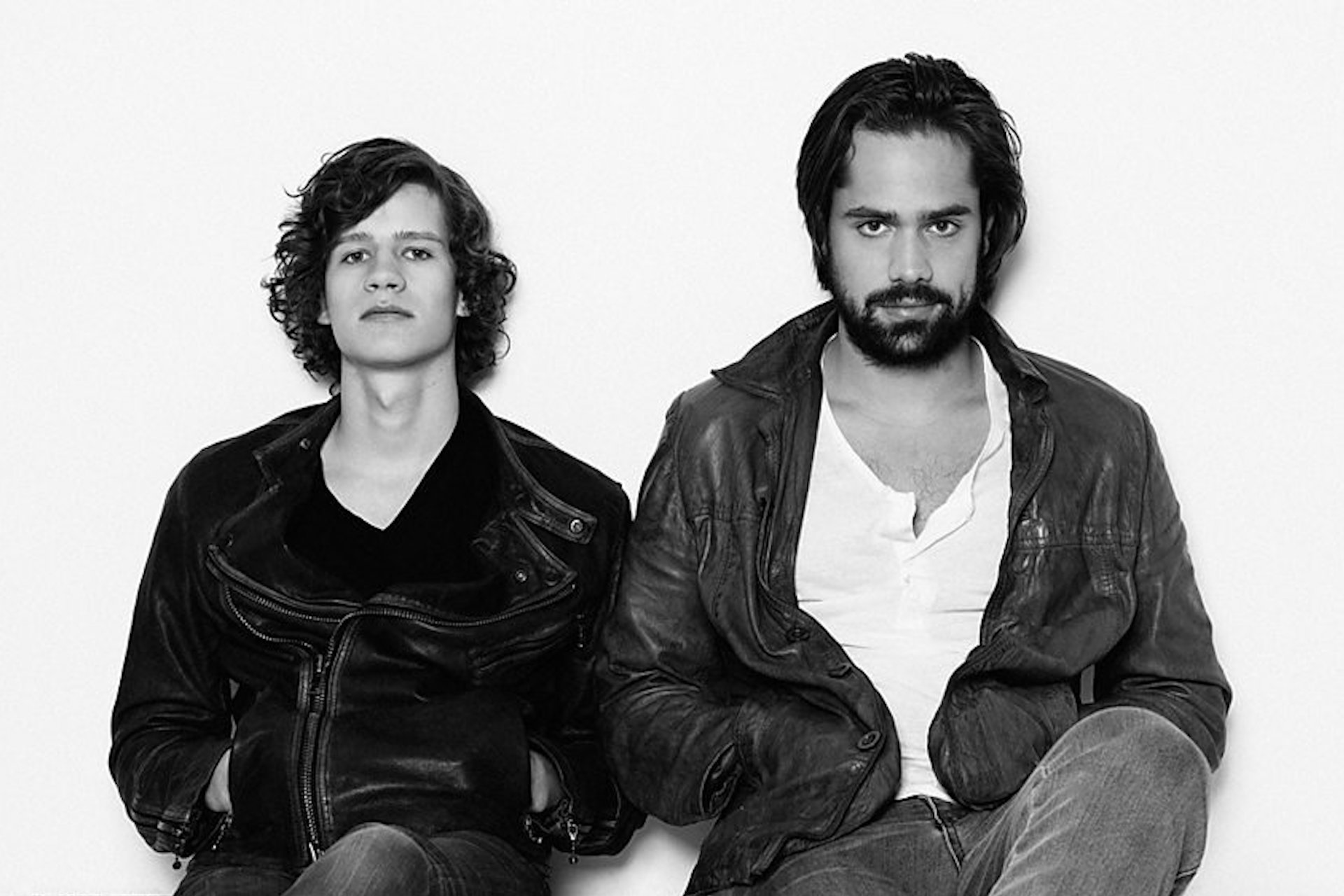 What inspired you to get together to form a duo? Was there a particular singular, or memorable moment when you realized that music was something you could seriously pursue as a career?
Ulrik Denizou Lund: We had kind of played with the idea at the end of High School that we should try to make music together because we had both been making music like just in our bedrooms for ourselves. Then we discovered that we wanted to do the same thing and had the same aspirations and so we're like, "Yeah, let's try it out."
So, we started out in the summer after high school and pretty quickly like within a month or something we made a couple of tracks and uploaded them to SoundCloud.
We got some attention from "The Friendly Sound" and it got to like number one on Hype Machine. That was like the turning point, we were like, "What? Can we actually do this?" We were like already getting offers to play just after that song. Then we were just like "yeah, let's continue" and basically the ball has just been rolling since that.
Each track you put out feels so distinct, but somehow, they all feel incredibly cohesive. I would love to know what your plans are for the foreseeable future in terms of your creative output. Are there any specific genres or styles of music you're still keen to explore?
Ulrik Denizou Lund: It kind of changes all the time. Like the next couple of things we have are going to be a bit more indie than the last ones and it's like sometimes we fall into the groove of making something in a certain genre.
We have a lot of tracks that are unfinished, but we are continuously just making music. From like month to month we're figuring out which songs should be released next, which is kind of like how we started out. Instead of working on finishing an EP or thinking about doing an album, we have kind of more freedom to just make whatever we want and going "Hey, what about releasing this song this month?" and it's cool.
We're able to do that again now because of the labels and Spotify, they've kind of realised that's how you consume music now but that's how we started out by like uploading songs to Soundcloud as soon as they were finished.
How different is the creative process when collaborating, compared to working as a duo?
Ulrik Denizou Lund: I mean if we find some other artists that we work really well with, then we often work with the same people.
Like Jerry Folk and Bearson we've done a couple of tracks with that are not out yet. We often work with other people but there's a few people that we like we agree on the same stuff, like we have a good workflow together so we often. It's really spending time in the studio with others, like Coucheron who's an artist from Norway he lives in our house in Los Angeles, so he's also involved in a lot of our stuff because we're like "what do you think of this idea?" and he tends to help with something.
As a duo, you design your visuals and lights for your set. How important is that multimedia aspect to your shows?
Ulrik Denizou Lund: From early on we wanted to create a visual experience for the shows too. That's kind of just evolved while we were also putting more energy and thinking into the experience itself, like the live performance and the band.
Like when we do bigger shows now we're like nine people on stage with live horns and it's really fun when we get to do that. We also just try to expand the live experience but of course, if we're flying out to Korea for one show we can't bring the whole gang.
Speaking of playing live, I love how as an electronic duo, you incorporate live instruments into your set. Did you always feel like instruments needed to be a fundamental part of your live act? What challenges and benefits do you feel their presence brings?
Ulrik Denizou Lund: Yeah, I mean, it's definitely been a challenge to make it sound good while also being live because a lot of the music isn't acoustic. We bring a lot of synths and we've managed to make it sound very electronic even though a good part of the show is live.
We're always trying to make it more live while also trying to keep the same sound and we don't want it to sound like a live band because that's not the type of music we record but that's a challenge trying to make it sound as on record and make it sound electronic but also being live.
Bringing it back to your latest music, do you feel like "Big" represents a significant lyrical and/or musical shift in your diverse sound?
Ulrik Denizou Lund: I feel like it brings back some of the earlier stuff, like melodically a bit of the like weirdness and still the same drum sounds. But it's a bit a different than stuff we've done earlier. I don't know it's hard to say, we just kind of had the idea we were like "Yeah wow this is something different, so we'll try it out!"
Finally, where do you feel "Big" falls on the spectrum of your discography?
Ulrik Denizou Lund: I don't know; maybe like close to the earlier stuff? I mean, it kind of reminds me of a bit of our song "Excuse Me." I don't know; we are trying not to think a lot like that, because it kind of limits us and what we feel we can do!
— — — —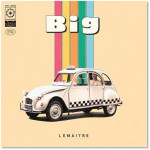 ? © Stephen Butkus
:: Stream Lemaitre ::