On the debut single "Crescent of Sun," Peace Chord provides a serenity no like other, one in which is elevated through heavenly synths.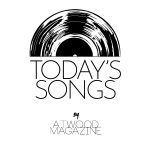 Listen: "Crescent of Sun" – Peace Chord
---
There is a certain rush that comes from stillness, one that can simultaneously excite and soothe.  They are two opposites that somehow coalesce with unfettered grace – but an effect like this is seldom heard, making its appearance all the more breathtaking. It's not something one would expect from an artist whose talents have been seen through bustling punk choruses and yet Crack Cloud's Daniel Robertson has proven otherwise with his debut single "Crescent of Sun" from his new project Peace Chord.
With Peace Chord, raucous guitars are replaced with ethereal synths that are used to great effect. Ambient soundscapes are the driving force behind this new project, and "Crescent of Sun" is a standout of a debut that other artists can only dream of accomplishing. The ambiance is made all the more powerful through its purpose – a memorial for Robertson's friend who has passed on. It's a dirge that both mourns and celebrates life, taking listeners on a personal exploration whose intimacy and sincerity are nothing short of celestial.
The song carries an enormous weight to it; a solemn tone that borders somber and bright to create a unique kind of splendor. Each reverberating synth note is wrapped in purity and emotion. Its presence mimics a sun's rays slowly piercing the fog of an early morning; subtle in its existence yet powerful in its nonpareil beauty. The further the track goes, the more enraptured one becomes, and by its end, one would be hard-pressed not to have become fully immersed in the story that Robertson has shared.
Simplicity is masterfully shown here – from the sparse, whispered vocals in the foreground to the harmonious synths that adorn them, "Crescent of Sun" excels at crafting an astral dreamscape where heart and soul reside in full. As tenderly as the track began, its ending fades off in the same manner as it gently brings down listeners from their emotive journey. Yet, despite its funereal purpose, it never succumbs to pure woe. Instead, it's a proclamation of a life whose impact is visibly clear on Robertson's own, allowing for the song to be one of impassioned reverence and love.
"Crescent of Sun" is food for the soul, an ambient tale that explores both life and death in such a manner that warmth is the result. Listeners are given a seat next to Robertson himself through the intimate melodies he has created, and he's done with fervent devotion. Peace Chord has made a strong introduction, one that creates much enthusiasm and eagerness for what's to come next.
— —
Listen: "Crescent of Sun" – Peace Chord
— —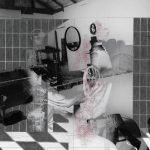 Connect to Peace Chord on
Instagram
? © Theo Lekan
:: Today's Song(s) ::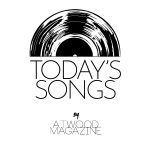 :: Stream Peace Chord ::