Capturing the essence of autumn and periods of transition, "About Hunger, About Love," the latest release by singer/songwriter Pearla, is a soothing hug if feeling lost and alone.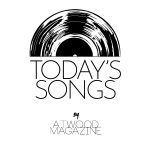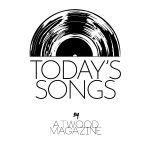 Stream: "About Hunger, About Love" – Pearla
---
Pearla's songs have a way of instantly grabbing at the heart, melancholic and delicate but with rushes of emotion. This is combined with lyrics that can poetically sum up how one may be feeling, consequently radiating a soothingness as though it's directed at you if you as well are feeling hopeless, lost, or in denial of reality. 
The latest single by the Brooklyn-based artist, "About Hunger, About Love" (released 28 September), is no exception. It begins dreamily with peaceful twangs of guitar and and air of brightness like wandering reflectively under a sky of fluffy clouds. As the song progresses so does the desperation, the words 'I've got a new kind of lonesome/ A new kind of longing/ I don't know what it's for/ I don't know how to stop it' dragged out with a cry, the instrumentation louder and the twangs more tearful. This then suddenly drops back down to calmness, as though a momentary emotional breakdown that occurs amidst a period when we're at one with our thoughts. 
I think I lost my reason
I think I lost my charm
And where have my friends gone?
It's been so long since we talked
Don't know what I'm doing
What I'm doing wrong
I just keep on playing but I can't relate to these songs
(I should be fine)
And it's a new kind of lonesome
Please be kind to me
I don't know when it started
Like muskrats in the heart
It's palpable and long-lasting
"This song is about that kind of insatiable hunger for something that you can't put your finger on," Pearla explains. "I was thinking about how all living things have a way of knowing and moving towards what they need; woodpeckers peck for bugs, sunflowers turn to the sun, and sometimes I just think myself in circles all day." This comes across in the noticing of the little things, for example 'There's still no reason for the wind/ But it keeps on blowing, blowing/ And nobody told the woodpecker to knock all day for bugs,' which put into context our position in the world, that really we are all so small and part of a wider scene together. By putting focus on nature, that functions in intriguing and sometimes mysterious ways, we can feel more assured when in a state of unexplainable emotions.
"The new kind of lonesome, I think it's a loneliness from yourself, a feeling of distance from your true nature," Pearla adds. In times of solitude emotions can rush around in unforeseen and confusing way, making us question our identity in ways that result in feeling even more lonely.
"About Hunger, About Love" follows "Ming The Clam" and "Effort," all tracks to be taken from the forthcoming album Oh Glistening Onion, The Nighttime Is Coming due out February 10 (An EP, Quilting and Other Activities, was released in September 2019). "Effort," like this one, taps into loneliness and heartbreak but with a sonic sombreness that corresponds with the greyness of the mood of the lyrics. "Ming The Clam," on the other hand, is playful and soothing, the declaration of love transmitted with a child-like naivety.
---
Pearla is the project of Brooklyn-based artist Nicole Rodriguez, the name paying homage to her grandfather who's surname was Pearl (he passed away when Rodriguez was young but his love for music and his artistic flare have continued to have a prominent role in her life). Oh Glistening Onion, The Nighttime Is Coming was created in studios in Brooklyn and Richmond as well Pearla's home and its theme balances the natural and the surreal as though making us question which is which. 
All the songs released by Pearla to date can be considered perfect for the autumn. They are comforting, hugging you when there's a coldness in the air, and there are often references to seasonal things that further set the scene: pumpkins and leaves in "Pumpkin" and knitted sweaters ('there's a change that can't be undone/ like pulling a string from a sweater until it's a pile of yarn') in "Quilting,"  as well as the whimsicality that always sweeps throughout matching the magic and make-believe associated with October. Listening to Pearla's music is like feeling captivated by golden leaves beneath our feet and eery countryside fog in the sunlight; it's confronting ghosts and playing dress-up, imagining ourselves as something else.
As a result, the latest release has come at a fitting moment when the seasons have noticeably started to change. Some people view the season as a fresh start or time of transition (more so than the 1st January) and, if so, "About Hunger, About Love" is like a theme song for this. By questioning ourself, our past, and the things around us, we can move forward with more strength.
— —
Stream: "About Hunger, About Love" – Pearla
---
— — — —
? © Tonje Thilesen
:: Today's Song(s) ::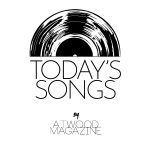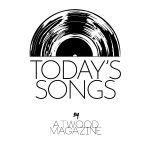 ---
:: Stream Pearla ::