Every Friday, Atwood Magazine's staff share what they've been listening to that week – a song, an album, an artist – whatever's been having an impact on them, in the moment.
This week's weekly roundup features music by Hozier, Gemma Laurence, HARBOUR, Mali Obomsawin, Velvet Negroni, Shannen Moser, Cassandra Jenkins, Juls, Stefano May, Verdiblume, LESS KILLJOY, LAPêCHE, Scott Goldbaum, & TFD!
•• •• •• ••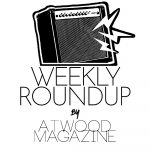 :: "Swan Upon Leda" – Hozier ::
Hauntingly, heartbreakingly beautiful, Hozier's "Swan Upon Leda" is a prayer, a plea, and a cry into the darkness of our times. Out today, the lead single off his forthcoming third album Unreal Unearth sees Hozier using the Greek myth of Leda and the Swan (in which Zeus transforms into a swan and rapes Leda, the queen of Sparta) as a metaphorical blueprint for modern oppression, disempowerment, and the global power systems of patriarchy that continue to repress not only the women of the world, but all of us as individuals and as a collective – often in the name of religion and tolerance. Poignant, poetic allusions to abortion and reproductive rights ("the gateway to the world," "what never belonged to angels had never belonged to man") tell a story of struggle and strife, sacrilege and the desecration of the sacred: "The swan upon Leda, occupier upon ancient land." Hozier's hushed, tender vocal performance and close-miked acoustic finger-picking, brought to life with the help of producer Jenn Decilveo, create a sense of intimacy and intensity that further amplifies the urgency and raw pain within his songwriting.
A husband waits outside
A crying child pushes a child into the night
She was told he would come this time
Without leaving so much as a feather behind
To enact at last the perfect plan
One more sweet boy to be butchered by man
But the gateway to the world
Was still outside the reach of him
What never belonged to angels
Had never belonged to man
The swan upon Leda
Empire upon Jerusalem
"Egyptian journalist and author Mona Eltahawy once referred to the global systems that control and endanger women as the world's 'oldest form of occupation,' Hozier wrote in an October 3rd tweet. "Ever since hearing her speak in Dublin, I wanted to explore that thought in a piece… We were tracking it in studio when the news came through of Roe v. Wade being overturned. I felt there was an opportunity to offer some show of solidarity."
He continues, "We're reminded again by the protests in Iran that progressivism is a global movement. The recent pushbacks against civil liberties and human rights respect no boundaries or borders, and like all acts of control, violence and indeed all forms of occupation, their legacies can be immeasurable in both the personal and political spheres."
Through a stunningly cinematic soundscape and gut-wrenching lyricism, Hozier captures the unspeakable damage wrought on individuals by these oppressive, often male-dominated forces. He holds nothing back as elegant strings flourish and soar alongside him, rising up with dramatic strength to dominate him and engulf his emotional vocals in their orchestral fury. This music is meant to overwhelm; to consume; to suffocate, and ultimately, to inspire. "Swan Upon Leda" hurts, and through this song's pain we aspire to create a more tolerant society, a freer world, and a safer space for all.
The gateway to the world
The gun in a trembling hand
Where nature unmakes the boundary
The pillar of myth still stands
The swan upon Leda
Occupier upon ancient land
But the gateway to the world
Was still outside the reach of him
What never belonged to angels
Had never belonged to men
:: "Watchdog" – Gemma Laurence ::
If the cottage core aesthetic was transferable to sound, it would take the form of Gemma Laurence's music.
Delicate, spritely, and brimming with light, Laurence's self-defined "sapphic folk" wraps listeners up in a blanket of warm sound. Her newest track, "Watchdog" is another delightful glimpse into the musician's psyche, providing a cathartic soundtrack for hours of wistful longing.
Laurence exclaims: "I wrote 'Watchdog' while holed up in a snowy cabin in the Green Mountains mid-pandemic. I brought my dog Scout, and every day Scout would lie right in front of the door to the cabin so that she'd wake up if I had to leave for any reason. That image really stuck with me  — this watchdog sleeping by the backdoor with one eye open waiting for any sign at all that I might leave her. 'Watchdog' is fundamentally a song about trust. It's about that moment when you're developing feelings for somebody, but simultaneously scanning the horizon for threats, looking for any reason that they might leave."
Laurence's smooth twang is complemented by a suave pedal steel, as she sings: "I think I'd like to learn to trust you a little more," she sings, "But my watchdog heart is sleeping by the backdoor / With one eye open, waiting for you to go with the next snow."
And while Laurence might have her fears about this love leaving her life, her music is here to stay. Laurence's debut album, Lavender, is due Nov. 4 2022, via Better Company Records / The Orchard. Keep an eye (and an ear) out for this steadily rising musician — you're not going to miss anything that Gemma Laurence puts her mind to.
:: "Sleepyhead" – HARBOUR ::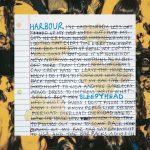 Summer slump has been difficult to overcome for many as the weather cools and immediate responsibilities are weighing in on us all more than ever. For the five-piece pop-rock band, HARBOUR, readjusting their lives to center the demands of the real world without feeling overwhelmed and defeated is easier said than done. Refinding their feet in music after a much-needed break, the quintet's recent single, "Sleepyhead," brings a vision of sun-and-sand amidst the of doom-and-gloom typically associated with early fall months.
"This song came together very quickly, which sometimes ends up being our favourite ones," explains HARBOUR. "It's a song I think everyone in the band relates to on some level right now — post-COVID and getting back into the swing of things." Following the release of "Bahamas" in June, "Sleepyhead" is yet another display of what HARBOUR does best, and that is translate otherwise dreary lyrics into pure fun, feel-good melodies. Characterized by upbeat guitar riffs and an infectious melody line, the track, though dauntingly relatable in terms of lyrics, is at its core is a bright and lively soundtrack to ward off the angst and apprehension of colder days.
Set for release in early 2023, HARBOUR's fourth-studio album marks their first full project since their pre-pandemic album, Thoughts on Letting Go. With "Sleepyhead" only confirmed as the second track upon its release September 16th, what's up next in terms of music is still difficult to predict. But, as for post-album release activities, HARBOUR have unanimously set their sights on a "tour, tour, tour!"
:: "Wawasint8da" – Mali Obomsawin ::
Some still call it Columbus Day, others say Indigenous People's Day. What really matters, though, is that America's First People are continuously honored for their historical and cultural contributions throughout the year. In that spirit, it's worth tuning into  "Wawasint8da," the new single by Mali Obomsawin and a preview from her upcoming album Sweet Tooth, out later this month.
Jazz has taken on many forms over the years, but this song represents what is perhaps hitherto untouched territory: jazz-tinged music designed to represent the sounds and history of the Wabanaki Confederacy, the assembly of Eastern Algonquian nations from which Obomsawin claims heritage. More specifically, it's structured around a Jesuit hymn from the 17th century, during which time the Wabanaki came in frequent contact with European explorers and their religious practices. Combined with Obomsawin's instrumentation, and you get a striking history lesson and a sample of modern-day musical practices, all in one remarkable package.
:: "Sinker" – Velvet Negroni ::
Velvet Negroni's first single of the year is an intense, woozy wonderland of lush sounds, driving beats, and inner upheavals. Anxious and churning, "Sinker" (released September 15 via 4AD) sees the Minnesota-based experimental R&B artist dwelling in the deep end, with smoldering, smoky keyboard chords, dynamic bass guitar work, and charged, shuffling drums accompanying his angular and staccato vocal performance. It's a controlled cacophony: There's an intimacy about this turbulent soundscape that makes for an undeniably alluring, seductive experience. As "Sinker" washes over the ears, one can't help but wonder what more Velvet Negroni has in store for us. His forthcoming sophomore LP Bulli, described by his PR as "a stressed-out LP [written] amidst a house fire," is set to release in mid-January 2023.
:: "Foul Ball" & "Liminal" – Shannen Moser ::
Sequenced back-to-back late within the second half of Philadelphia-based folk singer Shannen Moser's astonishing and gorgeous third full-length, The Sun Still Seems to Move, the double shot of "Foul Ball" and "Liminal" — already an introspective and emotional album lyrically — at their finest in terms of crafting a vivid portrait within the narratives of her songwriting. There is an intimacy to both songs—in the way they are performed, recorded, and produced, yes, but the real intimacy comes from the seemingly extremely personal stories Moser is opening up for, and the kind of intimacy detailed in each song.
"Foul Ball," set to a hypnotic progression of acoustic guitar string plucks, subtle flourishes of a banjo working its way into the fabric of the song, and punctuation from long strums of a distorted electric guitar, Moser, while still playing some of the details of the narrative close to their chest, reveals just enough of returning home from a doctor's appointment. "I was scared," they remember. "You said, 'Here I'll do it first.' And you did, lead in that meter when read." And like the best kind of storytelling, Moser guides the listener through touching and tender moments, before pulling us down into a place that is bittersweet. "The world's best ever game of catch from your side, then my side of the bed," Moser remembers. "What an excellent way to take a vitamin. I lost the game every time." The wistful turn comes in the song's final few lines — "Cleaning out the old house…find a vitamin in the sock drawer — like a foul ball hovering home plate. No one's playing that game."
Underscored by a robust and rootsy string accompaniment, and equally if not more hypnotic interplay between layers of acoustic and electric guitar, "Liminal," in an album as somber and beautiful as The Sun Still Seems to Move is, is the most devastating song within the set, with Moser taking a very difficult look at the distance that can form between two people and what becomes of that space in between, and how, if any way, it can be filled.
"I call you on the phone, it's nice to hear 'ya," they begin. "I never make the effort. I know you know," before uttering some of album's most personally important lyrics—"It's so hard to do a simple thing when you're hurting—it still feels good to say, 'I'll see you later on.'" "Liminal" only grows more introspective and resonant the further it goes—"I miss you more today, tomorrow, and lately," they confess to the unnamed "you" of the song. "I'm beginning to forget most everything, but time will raise its hand eventually. Would you be a friend and ride this one out with me? This pain's a bitch — and I wish that I could trust me."
The sense of longing and loss is palpable in both songs — a heartbreak that haunts, and an absolute beauty within each that comforts.
:: "Hard Drive" – Cassandra Jenkins ::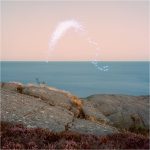 I'm endlessly thankful I discovered Cassandra Jenkins' "Hard Drive" on the cusp of fall, during a four-day streak where my walk to work left me chilly and shivering. Taken from her 2021 album An Overview on Phenomenal Nature, the song incorporates spoken word pieces about pseudo-journalistic conversations Jenkins had: "A security guard stopped me to offer an overview on phenomenal nature," she says. "With her pink lipstick / And her Queens accent / She went on for a while about our president."
The song is full of humanity, with bits and pieces of life lessons from different people — the song's title comes from a spiritual bookkeeper who tells Jenkins that 'the mind is just a hard drive' — but never to an overwhelming degree. It builds on itself with multiple instruments, and tops off with meditation advice after someone promises 'This year, it's gonna be a good one.' It sounds corny in writing, but in the song, when she sings, "So close your eyes / I'll count to three / Take a deep breath / Count with me," it's impossible not to play along, and find a quiet moment of relaxation.
Consistently tranquil, lyrically beautiful, this is a walking song like no other: pep talk, poetry, and soundscape all in one. Take a deep breath, and count: One, two, three.
:: "Heartbreaker" – Juls ::
Glistening with the warmth of her sunkissed melodies and radiating lyricism, Juls has returned with her new offering "Heartbreaker." Pairing her narratives with pop-infused melodies and simply euphoric energy, her latest single brings her talents full circle.
Infusing oceanic metaphors into her repertoire, Juls continues to shape a soundscape that lyrically depicts the fluctuations of adolescence. She explains, "I wrote the hook of this new song in my bedroom in Los Angeles last summer. I distinctly remember looking out my window and thinking about how heartbreak has a butterfly effect of sorts; people never break more hearts than when they are heartbroken because they often turn to others to ease their own pain."
With the hope that "Heartbreaker" offers listeners a moment to really delve into their emotions and share a sense of understanding, she continues "This person may simply be looking in another's eyes to erase the haunting memory of the ones they are trying to forget.. in the process, the people with fresh eyes may become heartbroken and taint themselves in a cyclical and sorta achingly ironic way. So I decided to write a song about this cycle of heartbreak and heartbreaking, building off of this play on words to create the hook."
Compiling those feelings into a track that soars with Juls' echoic vocal energy, synth-soaked melodies and ethereal choruses, Juls' passion for people and pop come to life simultaneously. With plenty more on the horizon, Juls' ability continues to flourish.
:: "Crazy" – Stefano May ::
Stefano May's haunting new single "Crazy" takes us on a poignant and powerful journey. In the last few years we have all been through a collective hardship that is still taking it's toll. No matter what we are going through, May's mesmerizing release reminds us we have so much determination and strength. We endure a lot in our lives, but diving head first into the pain can be extremely cathartic. His introspective track does exactly that. The piece is all about lasting devotion and surviving the intense pain. The picturesque visuals that accompany the song seamlessly fit with the mood. A beautiful beach paired with dusty desert and urban cityscapes allow his emotive vocals skating atop striking piano to truly shine.
May is a man of many skills. He is a singer, songwriter and piano expert. Combining a pop, soul and classic quality, his uniquely stunning melding has gained a large and loyal fan base. Born in Soveria Mannelli, Italy, his upbringing has really shaped that style he possesses today. He was trained in classical piano at a young age and from there his proficiency only grew. You can hear that tremendous talent in this radiant work.
:: "Holographic" – Verdiblume ::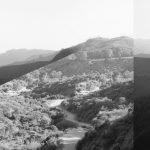 California duo Verdiblume introduced their tranquilizing indie folk/electronic sound earlier this year through May's stirring debut "Look You in the Eye" and August's follow-up, "Limelight." Reminiscent of Novo Amor and Hovvdy, their songs are at once haunting and heavenly; a blend of light, atmospheric warmth and cool, textured cinematics that prove intimate, moving, and quite cathartic.
She lies still
Staring underneath the door
With her eyes half-closed
But you don't know, you don't know
And her garden is unwatered
For a few years now
But you don't care, you don't
Released today, "Holographic" is the pair's third career single, and truly immersive mind and body experience. Naked acoustic guitars begin a journey that eventually becomes wrapped in radiant synths and sweetly aching, soul-stirring vocals. "'Holographic' depicts the haunting omnipresence of trauma," Verdiblume's Erick Tanaka shares. "While the production is heavily acoustic, synthesized elements create a contrasting unsettling feeling. Above all, the song is meant to be relentlessly real and unfiltered, bringing to light the direct and indirect impacts of trauma in someone's life."
You're Holographic, all intact
You're the fear instilled, you're her fear still
He continues, "'Holographic' came about rather quickly, unlike our previous two singles. I believe both Ellery [Aschenbrenner] and I felt a strong connection to the song from the very beginning; it's our favorite one so far."
Light waves scatter 'round her room
It reminds her of you
On holidays, on the holidays
Such a red and green facade
Hidden in the dark, dark
You're Holographic, all intact
You're the fear instilled, you're her fear still
She doesn't feel like herself anymore
Poetic, impassioned, and deeply poignant, "Holographic" aches with scars – some seen, some invisible to the naked eye. With wondrous songwriting and captivating lyricism, Verdiblume have captured more than just our attention: This song has broken off a little piece of our hearts.
:: "My Parade" – LESS KILLJOY ::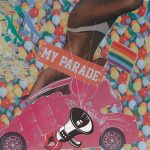 LESS KILLJOY is relatively new to the music game, with only two singles under her belt to date. But that hasn't stopped her from amassing plentiful attention from alt-pop lovers everywhere. Following the success of her debut release "Palm Trees," she has soared back into the scene with her outstanding new tune "My Parade."
Inspired by the search for happiness, LESS KILLJOY brings the perfect blend of quirk and charisma, as she shares "I hope my music will speak for itself because for real, that's the only way I know how to express myself and interact with humans and there's a lot I want to say."
This time, she takes a sonic leap, delving into discourses about feeling underestimated and judged by the people around her. Yet, her rebellion for conformity and passion to throw those judgements straight back, are encased sublimely in a realm of synth-driven melodies and boisterous bass lines.
It's clear that LESS KILLJOY's optimism and simple unwavering passion will see her catalog soar to new heights. As she hopes to build a community of people who feel safe around one another with her music, "My Parade" marks the next release ahead of her highly anticipated debut EP Pink Grenade. This really is just the beginning for Toronto's finest emerging talent.
:: "Slight" – LAPêCHE ::
"Resist nothing, except for everything," LAPÊCHE's Krista Holly Diem passionately sings at the top of the Brooklyn band's third single of the year. "Struggle to fail and then fail better." Soaring guitars riff and drums churn a dramatic beat alongside her feverish vocals as together, the indie rock four-piece evoke tension and the desire to break free, even from ourselves. "Slight" is intense and enchanting: A loud, cathartic unshackling conveyed through a hearty beat searing, cinematic melodies.
Wander in wonder, never here
React without pause
Dull skill, dry will
Circumstance absolves all sin 
"'Slight' is about the experience of living life in a constant state of bracing for impact," LAPÊCHE tell Atwood Magazine. "Imposing will and control as a response to fear, and excusing actions based on circumstance. 'Slight' explores waking from this trance to begin acting from a place of presence rather than reactivity."
Resist cutting, expect everything
Attach the want, sink the debtor
Over. West to North East.
Without. Moreover.
As "Slight" progresses, we begin to taste the sweetness of a life free of those emotional bounds. The tone lightens, the music softens and brightens, and suddenly we find ourselves on the other side with LAPÊCHE, celebrating the act of relaxation of our own mental and emotional strangleholds. If that's not cathartic reverie, then what is?
Wander in wonder, never here
React without pause
Dull skill, dry will
Circumstance absolves all sin
:: "Drive Too Fast" – Scott Goldbaum ::
Relationships can be like rollercoasters. One minute you are going up and the next you have reached an all time low. That intoxicating high followed by a plummet down can result in a chaotic crash and burn. That speeding sensation can take you on a wild ride. Scott Goldbaum explores this idea of love in the fast lane with "Drive Too Fast". The captivating indie rock release sucks you in with swirling soundscapes of acoustic guitar, gentle drums and haunting strings. His warm, buttery vocals exude a raw emotion that is wholly addictive. The artistic visuals for the piece gel perfectly with the song's lush, laid-back vibes.
Goldbaum is a Los Angeles based multi-instrumentalist and songwriter that is taking the music scene by storm. His credits include working with Sting, LAUV and Keith Urban to name a few. The single is off of his upcoming first solo EP Protector. The offering is a folk-esque indie rock EP filled with striking string arrangements. This track is a stunning showcase of what's to come.
:: "The TFD" – TFD ::
TFD is… cool. An acronym standing for TOTAL F***ING DARKNESS, the brand new duo from Stars' Torquil Campbell and Young Galaxy's Stephen Ramsay is something of an homage to, or really an all-encompassing immersion in, the sounds of late '80s British pop. Fat, feverish synths, atmospheric soundscapes, hushed vocals, and sweetly hypnotic choruses all come out in force in their music – as well as the eerie sensation of an unabating, creeping darkness. The band seem to be asserting their full identity right off the bat with their self-titled debut single "The TFD," a provocative, turbulent, and enchanting track that proves quite the haunting, spirited entertainment.
death to fascists, death to men
death to the politicians and the women who live with them
death to love, love will leave you running scared
they had fun in the dark room
i never did because i never dared
we write help me, help me
in ink on every bathroom wall
death to the revolution
i guess you didn't heed the call
if there's nothing left to lose it can only get better
Released in mid-August, "The TFD" is a dance-friendly furor. "We wrote and recorded our first single, "The TOTAL FUCKING DARKNESS" in twenty minutes on the verandah of a rich woman's house," TFD tell Atwood Magazine. "We enjoy giving up, not giving up, adderall, oxytocin, kevin saunderson, pet shop boys, roisin murphy, paranoid london, thc, cbd, muscadet, anoraks, grey, blue, black, bizarre inc, john cale, sylvester, andre gide, the long nights, the quiet rooms, the alleyways, the silent winter, disclosure, fear of the dark, basements, cellophane and rope."
That's quite the list, and in truth "The TFD" speaks for itself. This is a song of untethering; of unbound self-expression; of unapologetic, if mildly tempered, self-indulgence. As the duo sing in the song's chorus, "If there's nothing left to lose it can only get better." Campbell and Ramsay, both of whom have established bands with distinct artistries, are clearly having the time of their lives and holding nothing back in this new effort. They're letting their creativities run wild in TFD, and the result is an immersive, tantalizing seduction. Between "The TFD" and the duo's sophomore single, the smoldering post-punk-esque, cowbell-heavy intoxication "Him" (released in early October), TFD have already asserted themselves as something special.
death to glory, death to pain
i stay inside all day and hide away and watch the rain
come and build your bunker
come and count your dead
what's the name of that song you love?
i can't get it out of my head
it goes la la la la la la la la la la la
— — — —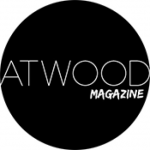 :: Weekly Roundup ::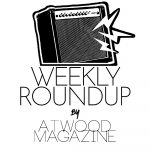 ---
:: This Week's Features ::
---