Lately, David Maine – formerly of Frankie Cosmos – has explored electronic music as a solo artist. But with his first release under new solo project David AM, Maine taps into early 2000s guitar influences and enlists the help of trusted collaborators (including former Frankie Cosmos bandmate Greta Kline and his older brother, Aaron Maine of Porches).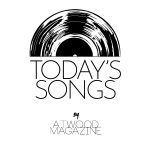 "What Was Isn't Now" – David AM, Porches
---
You might call David Maine's first solo single a return to form, but that wouldn't be quite on the nose. The artist, performing now as David AM, was curious about returning to making guitar-driven music after exploring genres like house music and synth wave.
There was just one detail, though: Maine, a founding member of Frankie Cosmos, doesn't play guitar. That led to him enlisting a range of collaborators on his forthcoming debut EP, due out in January 2024, plus its lead single, "What Was Isn't Now."
This time around, David AM was far from a lone solo project, including his brother Aaron Maine's notable presence as Porches.
David Maine tried to plug into the music of his own heroes growing up, and those influences are dotted throughout the single.
There are compact drums and wiry guitar reminiscent of Albert Hammond Jr.'s recent solo stylings, to go along with an at-times hazy and distorted vocal.
And at under three minutes, the track has a distinctly zippy, early 'aughts feel to it. The song's title and main refrain ("What was isn't now rings in my head so loud," even has a tinged-with-bittersweet-nostalgia feel to it).
"I grew up being obsessed with The Strokes, Interpol, and Radiohead, and have always wanted to make music like them," David Maine tells Atwood Magazine.
Of his brother's own work as Porches, David Maine says he's "been loving the more grungy direction his music has been taking lately."
That grungier direction was also tinged with touches of folk and rock, reflecting the elder Maine brother's musical roots. It ended up being a driving component of the debut single from David AM.
"So when I came to him with this song idea, I stripped out the entirety of the original instrumental (which was full electronic) and asked him to rebuild it as a guitar-driven track," David Maine says.
"For me, songs I make are like a snapshot of my life at the moment they were created," he adds. "So, this song is like a snapshot of my relationship with my brother."
For as natural as the new single sounds, it didn't come together overnight, Maine notes, with lyrics taking shape "over the course of several years."
"The chorus 'What was isn't now rings in my head so loud' speaks about the passage of time, how your perspectives change over time, and the sometimes uncomfortable realization that this change is occurring," David Maine says.
But David AM isn't about settling, or about locking into one frame of mind, he notes.
"The full meaning of all the words still evade me," Maine says of the verses of his newest track. "Evidently I'm grappling with the concept of never feeling settled, even though I might have everything I need."
"I constantly seek change, but I don't understand why. I am searching for inner peace, but am unsure of where or how to look for it."
That sentiment alone is an intriguing enough proposition to give the music of David AM a close listen, and this debut single is a promising sign of what's to come, sonically and lyrically.
— —
"What Was Isn't Now" – David AM, Porches
— — — —
Connect to David AM on Instagram
 © courtesy of the artist
:: Today's Song(s) ::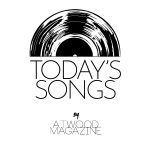 ---
:: Stream David AM ::