New York City songwriter and multi-instrumentalist Miles Francis weathers the storm with the theatrical and vulnerable "Rainjacket."

Stream: "Rainjacket" – Miles Francis
---
Being good is hard, but being a good man is nearly impossible. Though it wraps itself in strong sinews and the silver smoke of cigars, masculinity is unstable. New York City songwriter and multi-instrumentalist Miles Francis takes on masculinity with "Rainjacket," their orchestral and theatrical autobiography. The song hinges on a few words: "It's getting to me now." With fervent violin swells and a nimble bass, "Rainjacket" takes on a musical life of its own, orchestral and theatrical, yet deeply personal.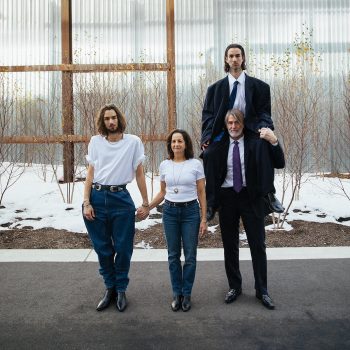 Thought I was impervious
Under control, rigid and bold
You gave me that rainjacket
With the protective shell
You said it would shield me well
Well it's getting to me now
It's getting to me now
Atwood Magazine is proud to be premiering the audio and music video for "Rainjacket," Miles Francis' latest single from their upcoming debut album, Good Man (out March 4, 2022). The current backup for SNL drummer Shawn Pelton, Francis is a NYC-based multi-instrumentalist and singer/songwriter with a resume including work alongside Arcade Fire's Will Butler, Angelique Kidjo, and many more. Intimate and symphonious, "Rainjacket" arrives as the artist's first release of the new year after putting out a slew of singles throughout 2021, including such dynamic songs as "Popular" and the cinematic "Service."
Francis tells Atwood Magazine, "'Rainjacket' shows a man's breakdown and cry for help, after existing for so long behind walls they created between themselves and the world around him to appear strong."
Strength is an illusion as far as "Rainjacket" is concerned. It takes a village, or in Francis' case, an eight piece band. The music video features Francis and their band, each donning the required uniform. Filmed in Brooklyn at Porter studio with frequent collaborator Charles Billot, the video is a statement piece and Francis is at the center. The instrumentalists circle them knowingly, as Francis stands in the middle. Francis sings, "Told myself I was exempt. I could weather the storm and keep myself warm. Well I've worn out that rainjacket."
Told myself I was exempt
I could weather the storm
And keep myself warm
Well I've worn out that rainjacket
And now the shivers begin
Maybe I'll just stay in
Cuz it's getting to me now
It's getting to me now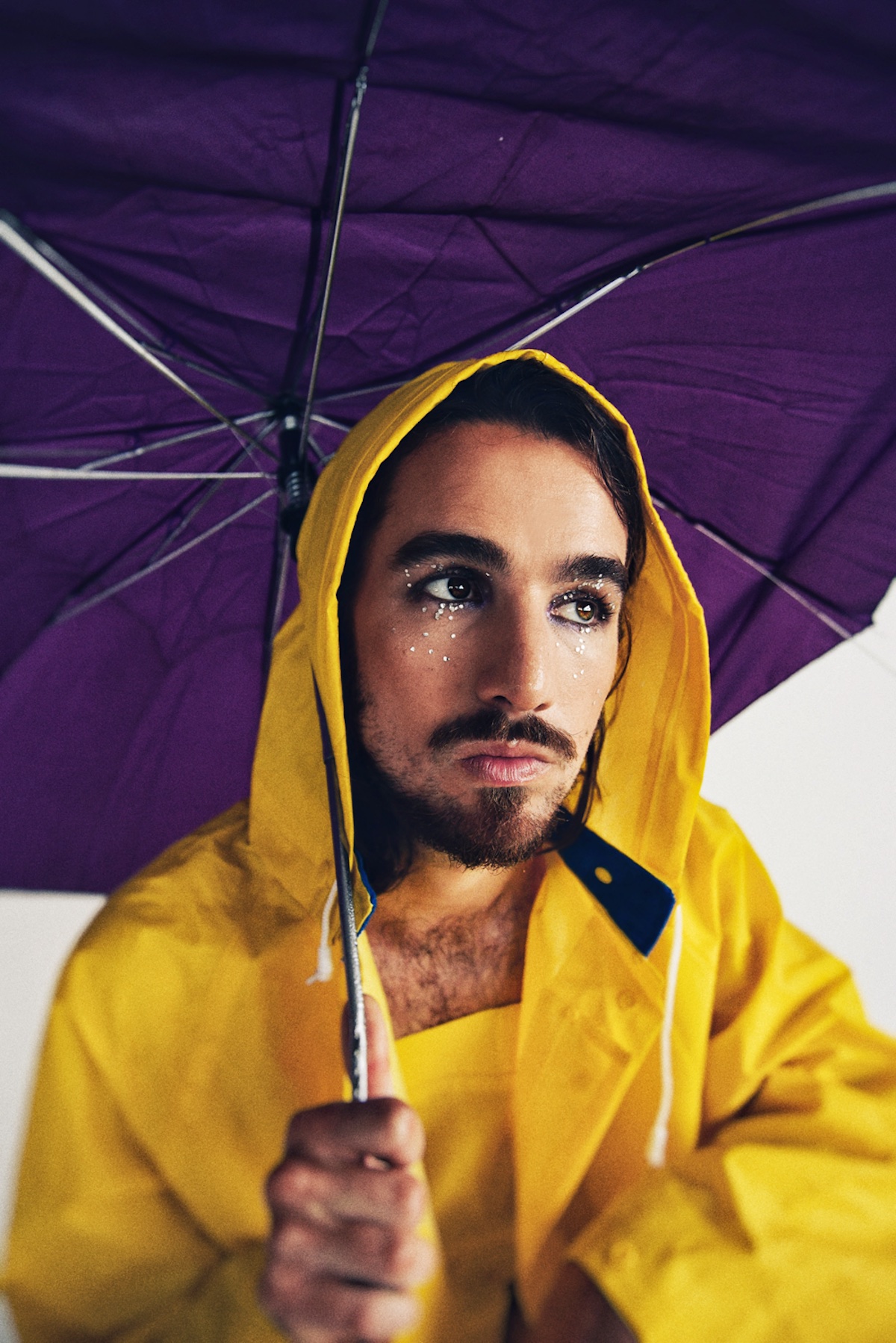 The rainjackets of the band stay on, only for Francis' to come off with the end of the second verse, when their "thin skin" is torn apart, along with their protective layer. Francis recently came out as nonbinary, an experience that "Rainjacket" and the forthcoming album address. Francis transforms from a matter-of-fact numbness to a frustration that begs for release. The band practically haunts them, pulling them into darkness.
"For me in a more abstract sense, 'Rainjacket' also signifies my questioning of gender normativity," Francis shares. "Breaking out of what I was raised to think being a man is and finding myself in new uncharted territory."
This "uncharted territory" is a force to be reckoned with. The swell of the violins put cumulus clouds in the sky, and the almost percussive baritone sax darkens the atmosphere with an urgent intensity. The music video darkens and the band transforms into metallic-headed creatures. Francis resists being pulled under, looking the frenzy head-on as they cry, "It's here."
The video ends as intimately as it began. Francis calls out to their father and mother, as home is the place of sun, where they can shed his layers. The outro features a sweet melody line, which bleeds into silence. Francis' mother holds them, and the scene fades. Francis returns to the ones who love him most, and the storm comes to a close.
Father, it's getting to me now
The impenetrable doubt
Has my thin skin breached
Mother, you knew it all along
But you let me carry on
'Til my thin skin breached
Yeah it's getting to me now
It's getting to me now
It's getting here, oh it's here
It's here
— —
Stream: "Rainjacket" – Miles Francis
— — — —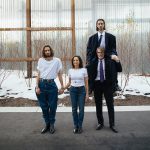 ? © Shervin Lainez
:: Stream Miles Francis ::
---