After a four year musical hiatus and a five year legal battle, Kesha returns with her powerfully passionate and captivating new single, "Praying."
— —
"Am I dead? Or is this one of those dreams? Those horrible dreams that seem like they last forever? If I am alive, why? If there is a God or whatever, something, somewhere, why have I been abandoned by everyone and everything I've ever known? I've ever loved? Stranded. What is the lesson? What is the point? God, give me a sign, or I have to give up. I can't do this anymore. Please just let me die. Being alive hurts too much."
The heart-wrenching opening monologue in the video for Kesha's comeback single, "Praying," is a work of art in and of itself. It lays bare the thoughts and emotions that have no doubt tormented her relentlessly during her five year legal battle with producer Dr. Luke, in which Kesha claimed Luke abused her sexually, verbally, emotionally and physically for nearly 10 years. The spoken words thrust us forcefully and immediately into her psyche – her pain. As Kesha speaks, we see her in color, lying in a coffin. The scene changes to her stranded at sea in black and white. As the monologue ends, we enter Kesha's mind through one of her pupils, and the music starts.
Well, you almost had me fooled
Told me that I was nothing without you
Oh, but after everything you've done
I can thank you for how strong I have become
"Praying" – Kesha
---
Opening with delicate but poised piano, "Praying" captivates the listener right from the start. We hear Kesha's voice ringing clear and confident over the first verse, and it grows in strength and passion as the song goes on. The crescendo of the track parallels the long and difficult uphill battle of forgiveness and self-love, ultimately leading to a climax of realization and relief.
I'm proud of who I am
No more monsters, I can breathe again
And you said that I was done
Well, you were wrong
and now the best is yet to come
Every verse, phrase and word of "Praying" is important. It is a crucial piece of work illustrating Kesha's very personal and public fight for justice. The fight for justice in situations of abuse is one that too many women are forced to either ignore for their own safety and sanity, or wage in the face of overwhelming odds. The fact that Kesha chose to address her abuser in the form of music is poetic and appropriate – the oppression she has faced from the power he held over her, she is pushing directly back on.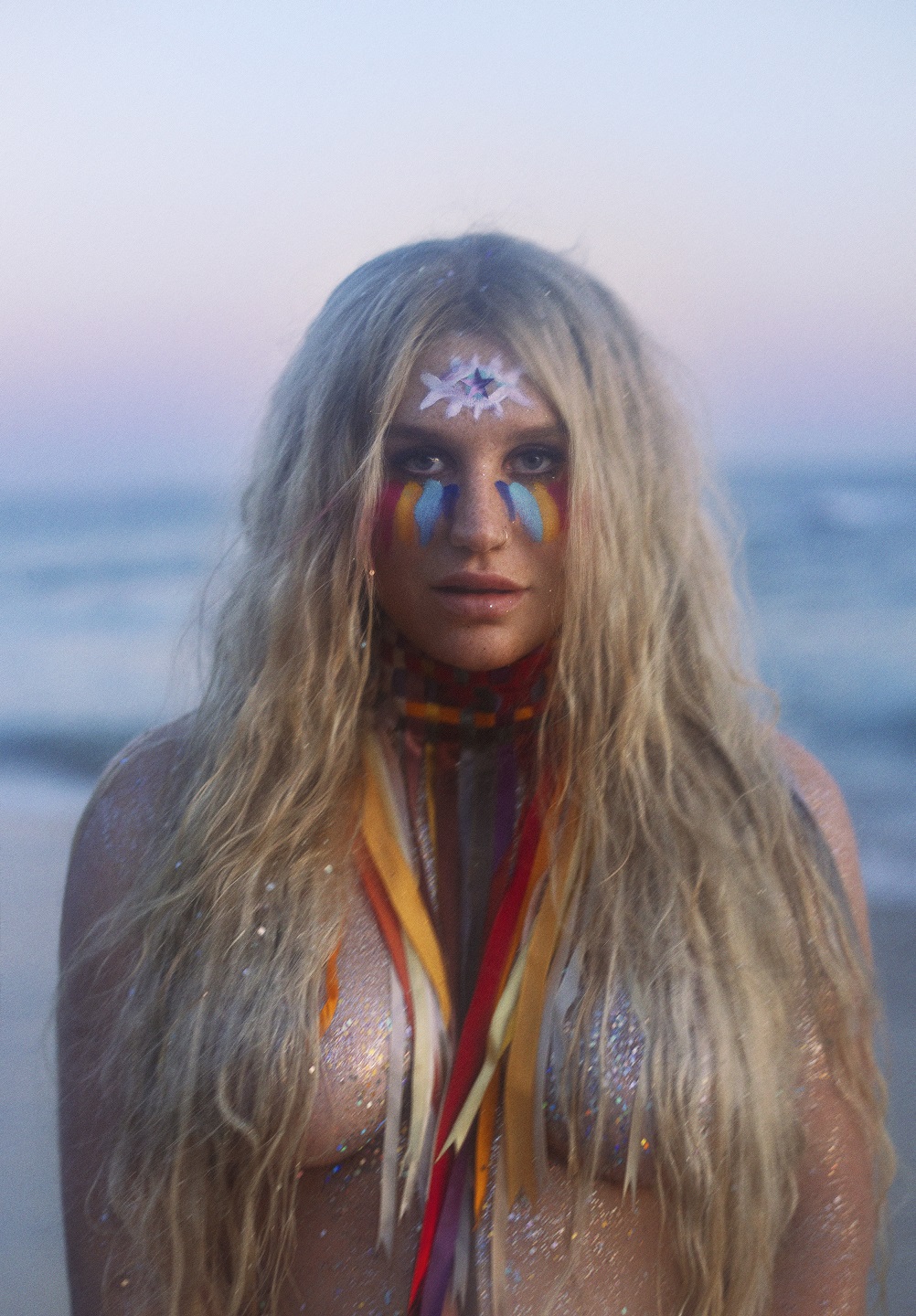 'Cause I can make it on my own
And I don't need you,
I found a strength I've never known
I've been thrown out, I've been burned
When I'm finished,
they won't even know your name
An incredible song in its lyrical content, production and execution, "Praying" fully embodies the morals it discusses. The lyrics are straightforward yet poignant, delivered assuredly and without hesitation. The production feels devout and expansive in a way that feels modern, aided by the echoed, gospel choir backing vocals, violin riffs and faint church organ melodies.
"Praying" is both a ballad and an anthem – a song of both forgiveness and resilience. Throughout the track, there's no mistaking to whom or what she is referring, but she expertly keeps the overall message focused on love and her own ability to overcome. She bites back at her abuser with well wishes, hope, and unmatched class. She prays he finds peace, but makes it clear that she has come out of this experience stronger, wiser and braver not because of him, but despite him.
The video plays further into the journey of self-discovery Kesha leads us on in the track. Within the first minute, we meet a number of different versions of Kesha. One in a gaudy, trailer park setting at a vanity mirror similar to one you would see in a dressing room, who eventually paints her face with bright colors, in a way that's reminiscent of a clown. Another is the first and primary narrator – singing and playing the piano dressed as an angel. Still another walks by a wall of televisions, each of them painted with a message of capitalism, beauty standards, or some other societal pressure. Eventually, she smashes the screens. Each of the characters represents a different version of Kesha somewhere in her journey – with the narrator presumably signifying her present self.
I hope you're somewhere praying, praying
I hope your soul is changing, changing
I hope you find your peace
Falling on your knees, praying
As the video continues, Kesha enters Salvation Mountain – the project of Leonard Knight that has become an iconic landmark and destination in the lower desert of Southern California. The mountain is painted with thousands of gallons of bright colored paint, adorned with messages all flowing from the most prominent: "God Is Love."
As she treks through the maze that is the mountain, she's chased down and eventually caught by two men in pig masks whom she eventually fights off – an easy enough metaphor. As the song reaches its climax and she belts her truth with a passion that incites goosebumps, her reptilian wings and straightened platinum hair calls to mind Game of Thrones' Khaleesi – the mother of dragons who withstood being engulfed in flames and came out unscathed. Kesha draws on multiple metaphors and visual cues throughout the video that remind us this isn't a sad song – it's a dauntless and defiant one.
Oh, sometimes, I pray for you at night
Someday, maybe you'll see the light
Oh, some say, in life, you're gonna get what you give
But some things, only God can forgive
Through "Praying," Kesha proves that there's a difference between taking the high road and losing. She calls upon spiritual guidance without feeling overly religious – instead invoking a feeling of pure and honest hope and peace. Kesha's comeback isn't really a comeback – it's a rebirth of someone who has been through a terrorizing situation and a crippling depression, only to emerge stronger and more determined than ever to speak her truth.
The juxtaposition of "Praying" against Kesha's previous work (see: "Tik Tok" and "Blow") may also be seen as a representation of the vast amount of growing up women who survive abuse of any kind must do. It signifies a maturity that while valuable, should never be invoked as a response to trauma. That being said, this version of Kesha may very well be the one she's always wanted to be had it not been for contracts and label pressures.
Raw, unfiltered and absolutely awe-inspiring, "Praying" is a taste of what's likely to come from Kesha's forthcoming album Rainbow, set to release August 11. If this first single is any indication, Rainbow is sure to be artistic, eye-opening and a true introduction to Kesha Rose, herself.
As for "Praying," it is more than just a song. It's a critique of our society, an open letter to those who try to keep good people down, and a fight song for those who have been trodden upon. It's a message that tells the world that even if justice doesn't come in traditional form, the truth will be spoken and those who deserve it will find the light.  "Praying" reminds us that no matter who we are or what we go through, we are always worthy of love – especially from ourselves.
— — — —
photo © Olivia Bee
:: "Praying" – Kesha ::