Love is a tricky thing: That something so amazing can come with so much pain almost makes it seem like a double-edged sword. When you're in love, nothing else matters – yet when love is lost, the impact is devastating. Such is the case with Japanese singer/songwriter Rei Brown, whose two-song EP i feel so cold radiates with the bone-chilling power of a love that ran its course.
Is it warm in california, i bet it is
the days feel so much longer, without you here
Oh i miss you so much
I can almost feel your touch
Listen: i feel so cold EP – rei brown
---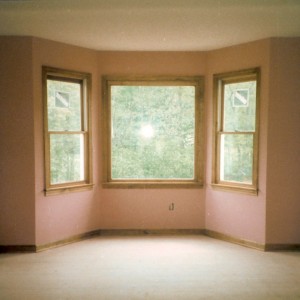 Atwood Magazine is proud to be premiering i feel so cold, Rei Brown's breathtaking two-song EP. Heartbreak reigns supreme on "I Feel So Cold" and "Is It Too Late?" as Brown captures the pain of love in song. Armed only with a guitar and his voice, the singer/songwriter is raw and vulnerable as he lays to record a haunting moment in time.
Brown's explanation of his musical offering is short, but powerful – not unlike the songs themselves: "Two love songs I recorded to cassette — one recorded in the peak of the relationship and the other at the end. The songs are all that's left…" Brown's visceral emotions emanate through mortal words that come straight from the soul:
with the lights of the car pointing into the dark
and the station was close but why did it feel so far
and you held my hand but it only made me sad
when you said don't look back what did you mean by that
Ooo is it too late
Ooo is it too late
as we stood in the cold, your head against my chest
and the snow in your hair, melted beneath my breath
and I tried to tell you but I was too afraid
baby please won't you stay, thats what I meant to say
Though "I Feel So Cold" may come from the peak of Brown's relationship, its touching strength comes out of knowing there came an end. To feel cold in the absence of another is to live and breath love, that powerful force that spreads warmth throughout the world. Yet there is another cold that comes out in "Is It Too Late" – the longing and stinging loss of a quenched flame. Brown's minimalist acoustic performance makes his message all the more intense: His hurting is real, encapsulated in the pluck of his strings and the tone of his voice.
Rei Brown's pain is our pain. Enjoy this fantastic, harrowingly human capsule of heartbreak.
'i feel so cold' is available on iTunes, Spotify, Tidal
— — — —