Every Friday, Atwood Magazine's staff share what they've been listening to that week – a song, an album, an artist – whatever's been having an impact on them, in the moment. Here's this week's weekly roundup!
— — — —
— —
:: "Just Friends" – WYNDHAM ::
Some tracks build to some huge, crashing crescendo that leaves you breathless and hoarse. Other tracks achieve the same result with a slow rumbling, a churning that bangs and rattles but never offers that sense of sonic-relief at the end. Wyndham's "Just Friends" falls into the latter category.
A plea for friendship instead of ending their contact, the music perfectly matches the song's lyrics: A slow, suspenseful jaunt through the emotional turmoil that is relationships, both platonic or otherwise. It's a story about a person pleading for someone to open up to him, to achieve closeness without intimacy:
We can be friends
Don't need to fucking run away again
Don't need to mess up anything
As long as you feel good.
C'mon, don't be afraid now,
You can step out of shelter to me now,
I swear I won't hurt anything.
The musical depiction of the slow nature of their relationship contrasts beautifully with the urgency in WYNDHAM's voice; this is clearly one last, frustrated shot to keep them in his life in some capacity. And it even ends with a great off-the-cuff line about past relationships:
Come on, show me your gashes,
All of your scars from those bastards,
You don't need to hide them anymore.
:: "Swimming Through the Night" – Soda Blonde ::
In every ending, there really is a new beginning – and for fans of the recently-disbanded Irish alternative group Little Green Cars, a fresh start came earlier this month in the form of Soda Blonde. Consisting of four out of five former Little Green Cars members, Soda Blonde debuted last week with lead singer Faye O'Rourke crooning a sweet, poignant elegy.
I had a dream that I was your lover
And in the dream I looked like another
But it was a dream and I woke up like a fool
I looked the same and I am alone
O'Rourke's elegant vocals are supported by longtime bandmates Dylan Lynch, Donagh Seaver O'Leary, and Adam O'Regan – all of whom have been playing together since they were teenagers. The elephant in the room is Little Green Cars' former frontman and co-vocalist Stevie Appleby, whose absence feels strangely palpable – like an instrument in itself.
While the lyrics to "Swimming Through the Night" date back to O'Rourke's young 20s, the song itself seems to perfectly address the closure and change surrounding Soda Blonde's birth. "Baby, I am swimming through the night," cries a heavy-hearted chorus. "I've gotta explain it to you or I'll never be alright. Ooh, whatever…" There's this yearning to let go of the past, but to do it together and without pain or regret. This mirrors Little Green Cars' amicable split, announced via social media this past March.
In the interest of not comparing the present to the past, let us avoid viewing Soda Blonde as an extension of LGC, but as its own standalone project. In this lens, "Swimming Through the Night" truly is a sterling debut. The band invite listeners into the depths of nostalgia and progression with a deep, cavernous pop/rock landscape full of warm harmonies and mesmerizing percussion. O'Rourke's chorus signals the musical climax, but the emotional peak hits in the final verse, where the pains of the past hit hardest:
You had a dream when I was your lover
And in the dream you cried for your father
But it was a dream and his body is no longer
How I wish that you had cried for me like that
Soda Blonde radiate a bittersweet charm in their powerful debut, reminding us that "the end" is really just the closing of one chapter, and the beginning of the next.
:: "Faz Gostoso" – Madonna ft. Anitta ::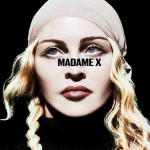 I am all for Madonna and the sheer excitement that it is to have her drop a new project, but this post is being written strictly because of Anitta. I have been waiting for this song to come out ever since Anitta and Madonna first posted a selfie together last year and we weren't even sure what that picture meant. I've written about Anitta in a roundup before, and I think every week that goes by I become a bigger fan of her, her music, and what she stands for. She's already Brazil's biggest star and has started to carve out her space in the international sphere, both the Latin American market and the North American one. What better way to make a mark and get your name out there than being feature in Madonna's album? It's freaking Madonna. This was, as we say in Brazil, a "gol de placa" (this is a football reference and a popular saying, please Google it because my translation won't do it any justice).
"Faz Gostoso" is a cover of a Portuguese funk (the Brazilian kind of funk, not the one you're thinking about) song, but Madonna and Anitta put their own fantastic spin on the song by singing in English and Portuguese (yes, Madonna is singing in Portuguese!) and really leaning into the funk rhythm and Anitta's Brazilian identity. The song is absolutely irresistible and needs to be danced to all night – and all summer – long. Halfway through the song, Madonna and Anitta incorporate Brazilian samba into the song and turn it into a celebration of Brazil's musical identity. It's a fun and chaotic song, led by two powerful and empowered women, and with the importance of Madonna's name and the popularity of latin rhythms today, it will probably become an absolute hit. With Anitta and Madonna's strong visual identities, all that's left to do is hope that they make a music video for "Faz Gostoso", and then I will reach nirvana. This was a perfect gift to finish of the week, thank you queens!
:: "Kiss The Boy" – Keiynan Lonsdale ::
Alex Killian, San Francisco, California

Happy pride month, folks! In the spirit of the queer celebration I figured I'd write about one of my favorite LGBTQ tracks, "Kiss The Boy" by Keiynan Lonsdale. You may know Lonsdale from his acting work on "The Flash" or "Love, Simon". Now, he's making waves with his music as well as his outspokenness on queer identity and the right for everyone to be who they are.
"Kiss The Boy" is a tender pop track that highlights Lonsdale's emotive vocals and an easy, grooving beat. It's also a gentle encouragement for those of us who've at some point or another, felt ashamed or worried about who we've had feelings for. Lonsdale delicately handles the question of "should I or shouldn't I?" when it comes to expressing one's emotions to their crush, and it's a relatable track for anyone, queer or not. Still, his emphasis on "kissing the boy" is especially poignant from his perspective.
'Cause love is a game we deserve to play out loud
So if you want to play
Then you better kiss the boy
Oh, you better kiss the boy right now
The cozy synths and easygoing beats on "Kiss The Boy" make it a perfect summer kickback track. It's perfect for anyone with an innocent crush or a questioning sexuality, and Lonsdale's heartfelt vocal work absolutely shimmers. Throw this song on your pool party or pride pregame playlist and bask in all the good vibes. While you're at it, work up the courage to kiss your crush this summer, baby.
:: "I Wanna" – Con Brio ::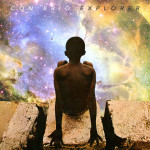 One of the reasons I love attending music festivals is all the unexpected gems that slide their way onto my playlist. At BottleRock several weekends ago I did the typical rounds, catching heavyweights like Logic, Santana, and Mumford & Sons, but none stuck with me like this scrappy neo-funk outfit hailing from the San Francisco Bay Area. The main stage lawn was nearly empty and it had started to rain when they began to play (the deluge had started to water down my wine, but that's a different story altogether). They couldn't ask for worse conditions, but they worked it to their advantage.
"Are we going to let the weather kill our vibe?!" lead singer Ziek McCarter shouted into the downpour. I may have been soaked, but their unflappable energy broke the clouds and soundtracked a golden summer's day.
Most of Con Brio's music rests heavily on a classic funk formula, but this cut off their most recent album announces them as a bold new voice in pop music. The flashy production and bouncing rhythm guitars worship at the altar of Pharrell Williams, but with a firm foot planted in disco. Swooping strings and a smattering of effervescent brass recall roller rinks circa 1977, the night punctuated with bell-bottom jeans and the deepest v-necks you can imagine. It's the old crashing headlong into the new, and the vibrant taste is unmistakable.
I don't know what your name is
But I know I wanna call you
I don't know who you came with
But I know I wanna love you
I dare you not to get this refrain stuck in your head after a single listen. Con Brio are masters of the earworm, and they back it up with grooves that sound wholly their own while touching on a familiar taste. It's James Brown meets the Jonas Brothers, Sly & the Family Stone for the Spotify generation, and their shows are just as explosive, even through sheets of rain.
:: "Isis – Live at Montreal Forum – December 1975" – Bob Dylan ::
In 1975, Bob Dylan was on fire, driving through New England and up to Montreal on a Greyhound bus called Phydeaux. The loyal coach held the beatnik freaks of the short-lived "Rolling Thunder Revue," a wonderfully weird and economically disastrous one year tour that was everything and nothing for Bob Dylan.
"I'm trying to get to the core of what this Rolling Thunder thing is all about, and I don't have a clue because it's about nothing," Bob Dylan admits in Martin Scorcese's psuedo-documentary Rolling Thunder Revue: A Bob Dylan Story.  It's just something that happened 40 years [ago]—and that's the truth of it." To love Bob Dylan is to love the myth of Bob Dylan. Forever opaque, we may never know what is underneath that garlanded porkpie hat of his, but never getting the full story is part of the joy. Accompanying Scorcese's cinematic ode is a massive 14-CD box set of live recordings, so if you are Bob Dylanophile, it's definitely worth dropping a Benjamin on this magical ruse-reality chapter of Dylan's life.
:: "Car Park" – Fenne Lily ::
This week where I live in the UK has been pretty much non-stop rain, which has been cosy at times but mostly dreary. When it comes to music, there are some things that feel perfect listened to in moments like this- when I'm sat in my bedroom with the rain slashing down the window beside me. Sometimes there's no logical relation to the rain and I just happened to first start listening on a drizzly evening and now it's associated with that atmosphere (Coeur de Pirate). Other times (like with the storminess of Nicole Dollanganger) they're just made for each other. The other day I was listening to Fenne Lily and thought 'hey, this is really fitting'.
I'm no mother
But I've done a lot
To prove to those I love that they are good enough
I don't believe in luck
I don't believe in much
Leave it all to trust or start to give it up
More sad singer-songwriter music because it's as though we can never have too much of it, "Car Park" is taken from Fenne Lily's debut album On Hold. Its lyricism is casual and confessional like rambling on to a close friend or speaking aloud reflectively to oneself. On Hold came out in April 2018 but last month (May 24) Lily released Live at Festival No.6, an EP of live variations of some of the tracks ("Car Park" not included). The orchestral instrumentation accompanying it puts added emphasis on the overall sweet melancholy.
:: ITEKOMA HITS – Otoboke Beaver ::
You could accurately describe the series of events that led to my stumbling onto Otoboke Beaver, an all female Japanese punk band, a Rube Goldberg Machine of internet tangents: contemptuously browsing LinkedIn (today's Innsmouth cult), clicking in a daze and landing on the refreshingly human Okoshiyasu!!, Otoboke Beaver's first studio album. The members of the band are Accorinrin, Yoyoyoshie, Hiro-chan, and Pop, which just – hell yeah.
Not speaking Japanese, my initial attraction to Otoboke Beaver was all adrenaline, screaming riot vocal girls and guitars, jittering leg and careening tempo, finally huge, involuntary smiles in the goddamn cubicle. It's a love for punk the grizzled, fun-hostile veterans of the genre could have beat out of me, so my ecstasy in hearing Okoshiyasu!! wasn't just pure – it was like seeing an old beloved friend and picking right back up without missing a beat. The band does this on all of their work without losing the heart of anger that makes punk resonate with so many.
ITEKOMA HITS, a compilation of previous Otoboke Beaver work with a few new songs, sees Otoboke Beaver howl through song after song lambasting – and I'm trusting my betters on this one – "shady boyfriends, bad relationships…sexism" and "monotonous office work." Learning this magnified my respect for Otoboke Beaver 10 to ten thousandfold.
I must note here the supreme irony in discovering Otoboke Beaver through LinkedIn. "6 day working week is a pain" indeed. I can't recommend this band enough – start with ITEKOMA HITS! Right now!
:: "Red Door" – Julien Baker ::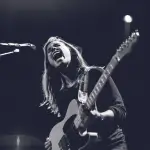 While this song has been floating around Julien Baker-head circles for a few months now, I mostly avoided it, even following its RSD 7" release.  Now that "Red Door (and "Conversation Piece") is available on streaming services, I've been able to really dive into it.  "Red Door" is slightly more ramped up from Baker's previous work.  It's built around a simple arpeggiated guitar, but the percussion makes the song feel bigger but also more erratic.  She builds the song with a more twinkly emo feel than her previous folk-rock output.  Lyrically, she discusses how we sometimes let our pain just take hold of us.
:: "SUPERLIKE"- The Academic ::
The Academic's debut album saw the Irish quartet craft a singular sound that perfectly combined playfulness with sincerity, with indisputable highlights off of the record being the infectious "Bear Claws" and delightfully upbeat "Different". Their incredible debut album, released in 2018, saw the band reach number one on the official Irish album chart, meaning that ever since the album's release the anticipation for a follow-up has been palpable.
Their eagerly anticipated return came in the form of brand-new single "SUPERLIKE", an upbeat anthem that sees the band revel in feelings of amazement and ever-lasting awe. While, sonically, the track represents a slight shift from their already much-loved sound, the Academic's DNA is still firmly rooted in this track. It's actually refreshing to see an indie band, with an impressive cult following, innovate and evolve their sound. If "SUPERLIKE" is anything to go by, it's going to be worth keeping an eye out for this astonishing Irish quartet.  
:: "Could Be a Curse" – KAINA ::
Chicago artist KAINA's music sounds like a fantasy. The first generation Latina musician creates a gorgeous mix of neo-soul, R&B, and Latin-rooted sounds. Her latest single from her upcoming album, "Could Be a Curse," is a dream. Joining forces with her friend and producer Sen Morimoto, the two have created a six-minute long, pastel-colored dreamworld – a song that floats and glides. The song opens on a slow, tango-like beat, adding in layers of guitar that sit somewhere between The Beatles' "Because" and a tropical beach. When the vocals enter, KAINA and Morimoto sing in dense, beautiful harmonies:
Lay in my bed, lay in my bed
What if I die here
Holding my breath
Could be a curse
Or is it the day?
Later in the song, each artist has translated a verse: KAINA into Spanish, and Morimoto into Japanese. The song sounds beautiful in both languages, and the interweaving of three different languages adds to the song's dream-like quality. KAINA's voice is delicate and lovely, Morimoto's soothing and calm. KAINA's album is likely to be filled with similar beauty, and I can't wait to hear it.
:: "Rivers of Mind" – Rose City Band ::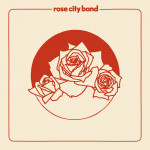 The moment I saw Rose City I knew this was a Portland band, but I didn't quite understand how they could sound so close to Wooden Shjips and feel so copycat. I was a little dismayed until I did the research; Ripley Johnson is behind the control board! No wonder this folk psychedelia, tapped straight from the Kurt Vile and space rock trees, is so wonderfully zonked out to the heavens from my native Portland, home of the California transplant brought here by his Wooden Shjips, this record is nearly 37 minutes of superbly mixed music, not psychedelic by virtue of its effects, but by its melodies. When the guitars already stretch when they sing, then the reverb doesn't need to work hard to add some depth to the cuts. It's music like this which I live for. It's such an effortless record, with melodies that just tick.
— — — —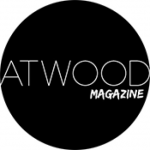 ---
:: This Week's Features ::