Slow and intimate, Ralegh Long's "Where You Are" explores human nature and the way we miss the ones we love dearly.
— —
A relationship ending is not an easy moment in life, especially when one wishes it weren't true. What was it that made the spark begin to dim? Were those feelings shared in any way? Hard questions to ask but important ones nonetheless. It's human to feel longing for a lost love, and as simple as it might be to erase someone from one's mind, letting them out of one's heart is a completely different obstacle.
One might feel trapped in those emotions while still viewing them from the outside. It's as if you're in a dream, running towards the idea of letting go while still being tethered to feelings of longing – almost like a limbo of sorts. Ralegh Long's "Where You Are" channels and explores those emotions through delicate vocal work and melodic guitar playing that rest in the air around the listener, allowing them to be aurally submerged in this tale of woe.
Listen: "Where You Are" – Ralegh Long
Atwood Magazine is proud to be premiering Ralegh Long's latest single "Where You Are," a slow and intimate track that showcases missing the one you love as the relationship begin to fade. The English singer/songwriter is known for his intrepid lyricism and the graceful rhythms that accompany. His debut album, Hoverence, saw the rise of something special, and his follow up album, Upwards of Summer, saw a revitalization of sorts. Long continues the trend of excellence with this latest single.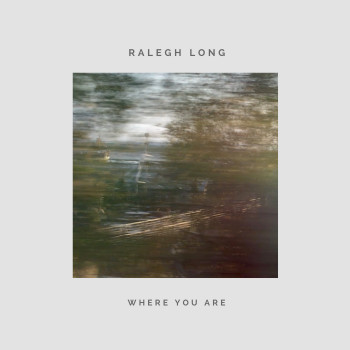 "Where You Are" takes things slowly, allowing the listener to be fully immersed in the story Long is presenting. The track begins with the soft picking of a guitar and is soon followed by low-volume, soft vocals that do a fantastic job at resembling an in-person performance. The vocal harmonies Long has are gorgeous, and this track truly showcases the talent he has.
When will silence enter
Close the distance on us now?
When will memory lift us
Instead of pulling us back down?
Seems like everything we had before
Is leaving us now
What once brought unfettered joy seems to only bring sadness, and the realization that things are no longer what they were looms over our protagonist. The delicate guitar melody continues and the chorus begins with the repeated lines, "I wanna be where you are." Despite the impending heartache, love still exists, but maybe it's not shared.
When will daylight reach us?
I have waited up all night
Fighting with the voices
That are hidden deep inside
Seems like everything you said to me
Is coming back around
The words of this former lover find their way back to our protagonist for better or for worse, showing that the thought of this individual still lingers in our protagonist's mind. Towards the track's close, instrumentation takes the lead as Long calmly plays us off. The listener is given one last set of the chorus, driving the point home that our protagonist is not over this individual – that a love still remains.
"The song is inspired by and born out of insomnia," Ralegh Long tells Atwood Magazine. "I found myself waking in the middle of the night around 3 AM and staying up writing 'til the morning. In that state, time becomes strangely fluid; It gives you a strange perspective, you see things as if from all angles, at once potential and complete. It's also simply about missing someone. I recorded it at night at home, in one take, into one microphone. It's one of my favourite ways to record, just focusing on the performance, no distractions, and no editing, so all the mistakes are left in, but hopefully all the feeling too."
"Where You Are" brings a fresh and charming spin on the love and loss ballads that, at times, seem to clutter the airways. Long carries a strong emotional appeal with his intimate playing and singing abilities, allowing him to elevate himself over other artists in the industry. We're unsure of what Long's next project will be bring, but if this track gives us any indication of what it might be, us at Atwood Magazine are eagerly awaiting it. Stream Ralegh Long's latest single "Where You Are" exclusively on Atwood Magazine!
— — — —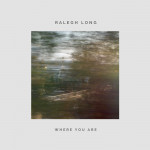 ? © Ralegh Long
:: Stream Ralegh Long ::