"Glowin" is about as personal a track as it gets for Ray Moon, who's spent the last few years building an artistic and gender identity of her own design.
Stream: "Glowin" – Ray Moon
---
"In order to glow, you have to grow," says Ray Moon, in regards to her most recent single. "You have to experience relationships, friendships, financial hardship, LIFE ITSELF! So that, when you see growth, you can recognize it and embrace [the kind of] growth that we call 'Glowin.'"
Ray Moon is certainly been subject to many of those sort of difficult experiences herself – from losing her father to a drug overdose at a young age, to engaging in a toxic relationship that she only recently broke away from. Yet by channeling those same challenges into her creative portfolio, she's also managed to achieve considerable artistic growth over the years. Although she is selective when it comes to formally publishing her work, Ray has still demonstrated enough versatility to earn a record deal with record deal with indie label Truth Be Told, as well as a spot on NBA2K20 with her song "So Sorry."
With "Glowin," Moon has sailed into more introspective waters than ever before, with lyrics and video music imagery that vibrantly echo her challenging family and romantic life. Her artistic alter ego– which she describes as representing "not a sex or race, but the overall human experience"– really is laid bare to the fullest on her latest release.
Moon is keen on sharing that character with her audience. "I've been in the darkest places many times, so I am able to realize when I'm glowing and growing," she says. "I'm also able to see when someone is glowing as well. To me, glowing means happiness. I want you to feel it and I want you to see it."
Ray Moon shares this concept further in a candid interview with Atwood.
A CONVERSATION WITH RAY MOON
Atwood Magazine: There are a lot of places that you've called home – Queens, NY; Atlanta, GA; and Los Angeles, CA. How have you been able to absorb the music and culture of each city as you've moved from one to the next?
Ray Moon: I think I take a little bit from each. I consider all of them my home, so I have developed a strong liking for the unique culture each place holds. Living in these cultural hubs has helped me create my unique sound and wordplay. 
You say your alter ego of Ray Moon ''represents not a sex or race, but the overall human experience.'' Please elaborate on that sentiment.
Ray Moon: I think we put so much of an emphasis and dividing barrier on a lot of things. Especially sex and race. But in reality, we are all Unique characters who only share one common experience, and that's the human race.
Your earliest singles date back to 2016. How have you developed your craft over the ensuing period?
Ray Moon: Even though I haven't released music, I have been in the studio constantly. It's what I like to do wherever, whenever. All the time! It's so cliche, but practice literally makes perfect, and I've been working overtime.  
A pandemic is a good time to be releasing a song with such an encouraging message as ''Glowin.'' How do you hope that this song will continue to influence others in the long run?
Ray Moon: I hope that it's motivation for people when they're down and out. Depression can be very dark and scary sometimes, [when] it seems like there's no light at the end of the tunnel. When you're over that moment (because you will be), it's a breath of fresh air. I hope this song will remind you that the light does exist.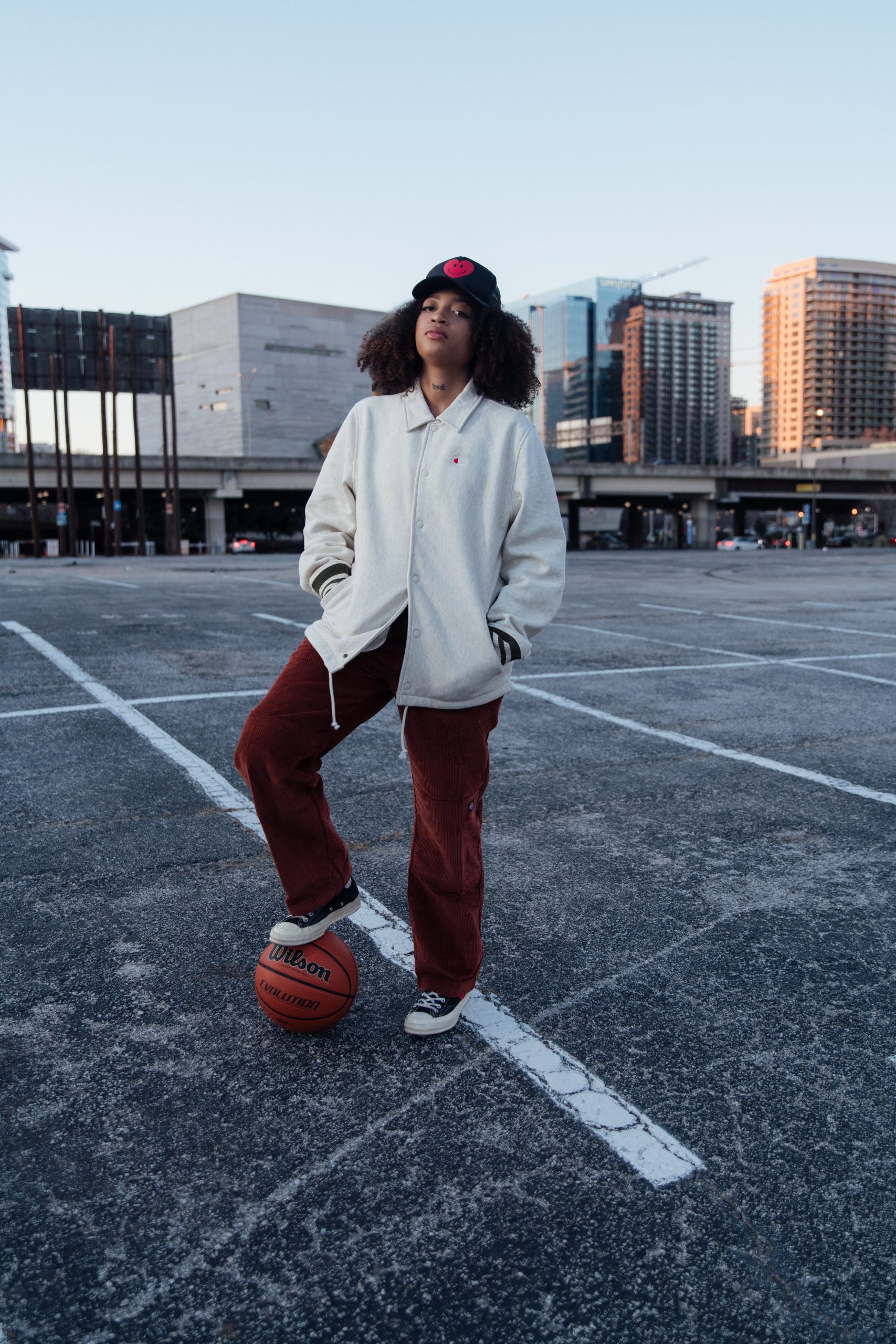 How did the concept for the ''Glowin'' music video arise? Was your relationship with your own mother a major factor?
Ray Moon: Definitely my mom at times. She goes in and out. I think a lot of mothers have a perception of what they feel like their child life is supposed to be, you know.
What has the recording of your forthcoming EP been like? What made you decide to finally craft an album after several years of standalone singles?
Ray Moon: The album has been done and readjusted a thousand times. It has many unreleased songs. I can't wait for you guys to hear the third album. 
Are you a basketball fan? What does it feel like to see your music included in NBA 2K20? Of all your songs, what made ''So Sorry'' the one that you felt was the best fit for this video game?
Ray Moon: I played basketball in high school. It's my first love. Actually, NBA2K reached out to my team because they loved the song, and we got it done. Biggest accomplishment so far. I'm so appreciative of the opportunity.
— —
— — — —
? © The Nikon Icon
:: Stream Ray Moon ::
---