Ryan Montbleau teamed up with Tall Heights for an intimate interpretation of Crosby, Stills & Nash's "Helplessly Hoping," and Atwood Magazine spoke with him about its inception!
— —
Proud Massachusetts natives Ryan Montbleau and Tall Heights have both set a foundation for successful careers. A prolific folk singer, Montbleau has crafted his stunning sound since the early 2000s as well as performed alongside greats like Tedeschi Trucks Band and Mavis Staples. Tall Heights started out busking on Boston streets and now plays crowded venues.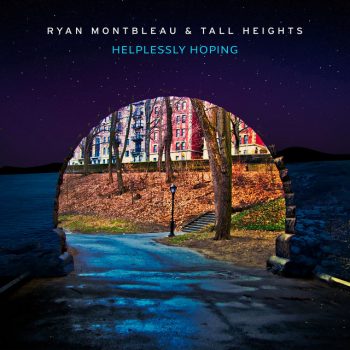 It only makes sense they would come together to form the ideal pairing, creating extraordinary covers that leave listeners awestruck. Their latest collaboration, a cover of Crosby, Stills & Nash's "Helplessly Hoping," is a passionate and gentle release that grips you deep inside. Montbleau's tender, soulful vocals are a perfect complement to Tall Heights' lush, dreamy sound.
In this time of many changes and uncertainties, humanity is helplessly hoping for answers. The beauty of a track like this is it brings people together through its profound message and heartfelt delivery.
Atwood Magazine interviewed Ryan Montbleau discussing their choice to cover this poignant song, the process behind making it, and more.
Listen: "Helplessly Hoping – Ryan Montbleau
A CONVERSATION WITH RYAN MONTBLEAU
Atwood Magazine: Your cover of Tracy Chapman's ''Fast Car'' was a collaboration with Tall Heights garnering over 60 million streams on Spotify. Now you have created another stunning release, a cover of Crosby, Stills & Nash's ''Helplessly Hoping.'' What makes your dynamic such a great pairing?
Ryan Montbleau: Tim and Paul (Tall Heights) are so dialed in after years and years of singing together that it just creates this dreamy bed of vocals onto which I can add my own voice. We also seem to be really good at arranging songs together. If it's a cover, we pay reverence to the original while still making it our own.
What inspired you and Tall Heights to construct your own version of ''Helplessly Hoping''?
Ryan Montbleau: They asked me if I wanted to do that song and I immediately said yes without any doubt. It was about as simple as that. The original is just one of the most beautiful tracks ever, in my opinion. I always wanted to sing it but it definitely has to be harmonized. A collaboration with Tall Heights? Yes, yes, yes.
Listeners can connect with the track especially right now, as we all helplessly hope for a better tomorrow. What are you doing to stay hopeful in these difficult times?
Ryan Montbleau: I've been live-streaming every week from my apartment and the response has been pretty overwhelming. There is so much gratitude out there, so much appreciation for music and for art in general right now. So I've been staying focused on that while also trying to finish a record I started before all of this. People are inside, but there is so much going on! No shortage of work to do for a musician right now. I also started taking piano lessons online. But in the grand scheme of things, I just have faith that this will all bring us closer together somehow in the long run. If there was ever a sign that we're all in this together, this is it.
The cover is a moving rendition that highlights warm, earnest harmonies and glistening guitars. What was your creative process like in crafting the track?
Ryan Montbleau: I had been in the studio for 11 days in southern Vermont tracking for my own record. Tall Heights came in on day 12 and that's when we recorded "Helplessly Hoping." We all did our homework beforehand, texting each other different ideas for doing it in different keys. When we all got in a room finally and tried it together, we settled on the original key and rehearsed it right there in the studio. After a few hours of work, we had it.
You met Tall Heights at an 'Open Mic Throwdown' in Cambridge, MA in 2011. What first attracted you to the band and how were you able to form a bond so quickly?
Ryan Montbleau: I watched them play two songs and it was immediately clear that 1) They are great at what they do, 2) I am really moved by what they do, and 3) What they do was and is very much in the vein of this "Indy Folk" movement that has been a huge deal in recent years. So it was just this greatness on different levels that was undeniable. I think we also share a kind of "Boston-ness," if that makes any sense. The hang was immediately easy and funny and we just all get along.
Listen: "Helplessly Hoping" – Ryan Montbleau & Tall Heights
You perform in your home state of Massachusetts since the early 2000s, and have shared the stage with iconic artists such as Mavis Staples and Ani DiFranco. What first inspired your love of music?
Ryan Montbleau: My father gave me a guitar for Christmas when I was 8 years old. But it wasn't until I was 18 or so and went off to college, got depressed, listened to all kinds of music that blew my mind… that was when I started writing and playing guitar all the time like my life depended on it. I've basically been playing ever since.
Performing hundreds of shows around the country, can you tell our readers a funny tour story?
Ryan Montbleau: Oh man, there are so many from over the years I'm not sure how to pick one. It's not really a funny story but my first solo tour ever was in 2003 and I set out by myself from Massachusetts in a 1987 Toyota conversion van where the engine was under the front seats. That engine blew a head gasket in the middle of the desert on I-70 in Colorado/Utah and was towed 100 miles to the nearest town, which was just this graveyard of busted cars, basically.
I rented a car on a credit card, played shows down the west coast, and then somewhere in LA my appendix burst. I didn't realize that's what had happened until I had surgery in Las Vegas 3-4 days later. After a week in the hospital, I caught a ride with a friend who was driving a truck, picked my fixed van back up, and drove back to Massachusetts with a fresh appendectomy scar.
At one point I drove 20 hours straight and then hit 5 hours of stopped bumper to bumper traffic in the blazing heat with nowhere to turn off, no shade, certainly no A/C. I was as thin as a rail just sweating, crying, wanting to get back home. But eventually, I made it. After that first tour, none of the others have felt so bad, really.
Have you and Tall Heights performed live together and do you have any livestreams coming up?
Ryan Montbleau: Absolutely, we've played a fair amount of shows together over the years. I put out a live "Woodstock Sessions" record last year that features Tall Heights on several tracks. We don't get to play live together as much as we used to or as much as we'd like, but it's pretty special when we get to do it. We're planning on putting together a remote/quarantine version of "Helplessly Hoping" in the coming weeks. I live-stream solo from my FB and Instagram pages every Friday night at 8pm EDT.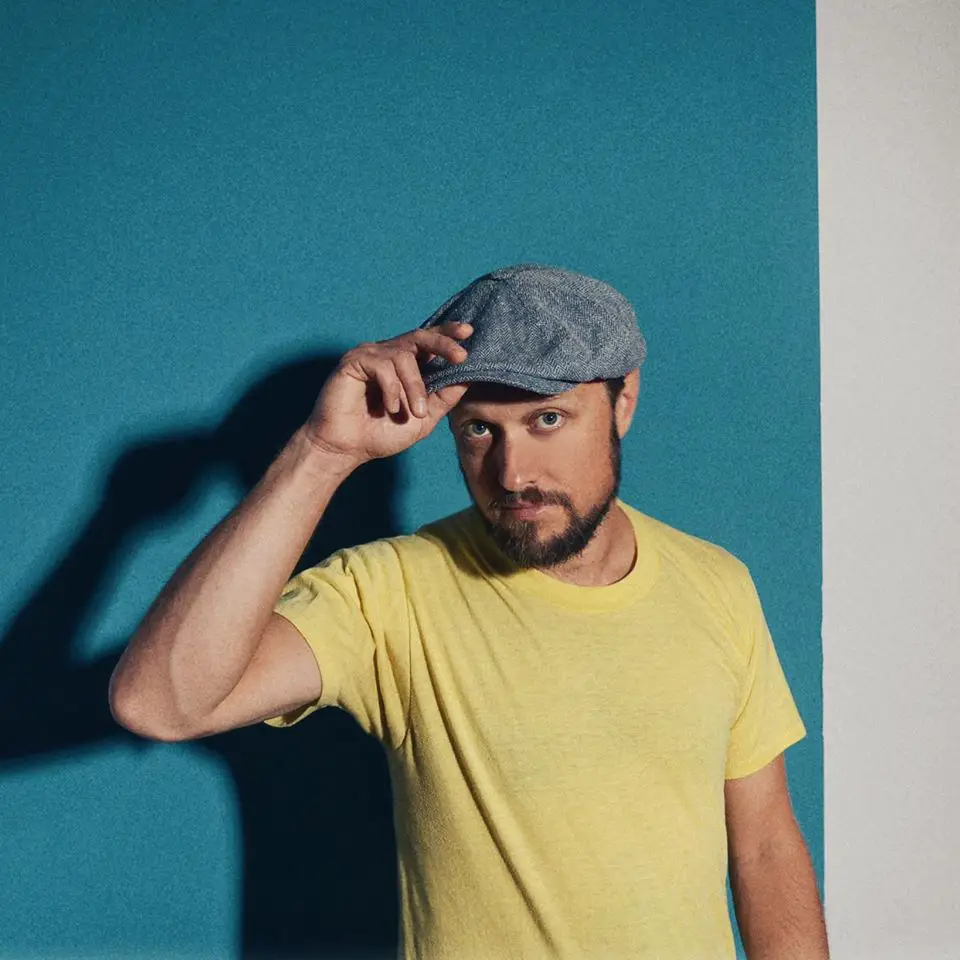 You possess a strong, soulful quality reminiscent of Bill Withers and James Taylor, but how would you describe the type of music you typically create?
Ryan Montbleau: That is a mighty high compliment, thank you very much. I still don't know how to quickly describe my music, maybe I never will? I'm a singer-songwriter. The songs are driven by the lyrics. Musically there is soul, folk, Americana, there can be some of everything really. You tell me!
During this time of isolation, how are you connecting with your fan base?
Ryan Montbleau: I really can't overstate how powerful the live-streams have been. They seem to keep getting better too, I think last week was the most powerful connection I've ever felt in that format. And I'm putting out new music too. This track with Tall Heights was a big one. I've also been putting out little videos of new songs, new covers. I did a cover of Elton John's "I Guess That's Why They Call It The Blues" that got a big response. I also did Bill Withers' "Grandma's Hands." I'm writing too, but that tends to be more of a slow burn. With social media and the livestreams, I feel as connected to fans as ever right now, maybe more.
What artists can you recommend to our readers?
Ryan Montbleau: Andy Shauf, Lyle Brewer, Garrett Mason, Andy Frasco, Rosemont Post, Martin Sexton, Anders Osborne, Deb Talan.
Finally, what is next for Ryan Montbleau?
Ryan Montbleau: I'm going to eat these tamales that my girlfriend just made more of me. She and her daughter moved in during this quarantine so my life has gone from so lonesome for so long, to so not-lonesome so recently. It's like a miracle. So I'm hopefully going to experience this new life filled with love and I'm going to finish my record as well as I can while the rest of us are distancing. I'm going to keep playing these live-streams, keep connecting and helping however I can, and I'm going to practice piano.
— —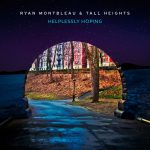 ? © 2020
:: Stream Ryan Montbleau ::
---