Atwood Magazine speaks with Melbourne-born, London-based artist Ryan Meeking about social isolation, lockdown in Australia, and his new EP, 'Coalesce.'
•• •• •• ••
Australian indie-pop artist Ryan Meeking has started 2022 off with a bang. Having moved to the UK to further pursue his music, the Aussie is laying down roots in London just in time for his new EP. Recently unveiling the second single off of the new EP, "Better!" touches on the realization that life is too short to worry about the little things and that risks always pay off. Over the past couple of years, the world has had to live under strict rules and regulations, most of which people happily followed for the greater good. However, as time goes on and we've witnessed devastation around us, Meeking is ready for things to be "better" and he'll do what it takes to make sure it is!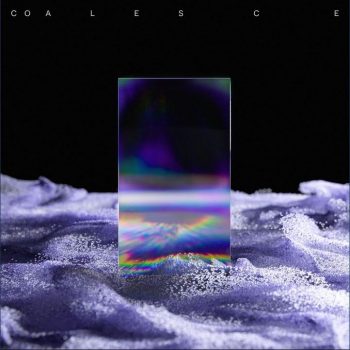 His new EP Coalesce is a fun and feel-good release, reminiscent of Beck, Jack Garrat, and Alt-J. Meeking gives insight into the release sharing, "Every song is its own environment, its own conversation, its own emotion, its own world for exploring. Each of them captures one moment in time – one chance to connect." Bold, colorful melodies, driving rhythms, and soaring synths set the tone for the EP, as the artist showcases his ability to concoct emotion-packed music, bursting with an honest and heartwarming approach.
Atwood Magazine sat down with Meeking to dig into his new music, life in lockdown, and, ultimately, the result it had on his new music.
— —
Listen: 'Coalcesce' – Ryan Meeking
A CONVERSATION WITH RYAN MEEKING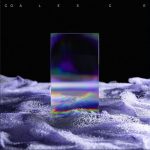 Atwood Magazine: Congratulations on your new single ''Better!''. The track explores two friends dancing with the idea of taking things to the next level. Can you tell us a little bit more about the song and how it came about?
Ryan Meeking: Hey thanks! The story of "Better!" is exactly what it seems, but it's also an outward echo of frustration in the face of social isolation. I had a friend say to me recently that it was like everyone's 'F#*k it' gene kicked in at some point during the pandemic and I think that perfectly reflects where I was at when 'Better!' was written. I needed to experience the feeling of throwing caution aside and embracing recklessness in the blind hope of something great. Something better. That's when the story was born.
''Better!'' has a summer-soaked vibe, perhaps giving a glimpse of your Australian roots. Did you intentionally want this quality to shine through in your sound or did it happen serendipitously?
Meeking: I could say it has something to do with my Australian roots, but my musicians tan may disagree. I wanted 'Better!' to be an all-out romp from its outset. No hiding, just pure, immediate shine. I guess that's where the summer vibe comes from. It's like 'Better!' is the guy who shows up to the bar in the loudest shirt imaginable shouting, 'I'm here! Let's go!'.
Melbourne had a pretty chaotic couple of years, having one of the longest lockdowns in the world. Do you feel like this had an impact on the themes or sound of your new music?
Meeking: I think Melbourne actually holds THE world mantle for most locked-down city so there's no way I could escape some form of influence on my music! I'd say, if anything, the isolation forced me to re-evaluate a lot of my life, which in turn changed my perspective on writing and producing music – for the better. I made the tough call to move my studio out of town early on, but was lucky enough to land on the coast. Being confined to a 5km radius away from friends that long was tough, but when you're seeing and walking on often-deserted wild coast every day something changes in the brain. For a while there I felt like a tourist on Earth. I'll be untangling that for a long time.
You recently relocated from Melbourne over to London. What was it, despite the lovely weather in the UK, that prompted you to move?
Meeking: Ha! That weather thing is really a thing right? Honestly Melbourne isn't much different! But to the point, it took years for me to realise I'm a naturally collaborative person. I love bouncing the energy of making music and writing lyrics around a room with other people – that's what it's all about for me. Melbourne has plenty of that to offer, but it felt like the right time for me to do it somewhere new.
Watch: "Better!" – Ryan Meeking
Having arrived in London, are there any venues that you're dying to play?
Meeking: I'm pretty keen for Koko to open its doors again!
Now you live in a cooler climate, surrounded by the unfamiliar, do you think this change will trickle through into any new music?
Meeking: In a way, the unfamiliar is what making music is all about – and change is inevitable, so, for sure! I'm at my most creative when the world makes my brain move. There's plenty of movement in London!
Your debut EP Coalesce has also just been released. Can you tell us a little bit more about some of the other tracks?
Meeking: Coalesce is like an unofficial, unintentional autobiography of the last couple of years. It soars high, dips low, and slips sideways too. It's a journey – and that part was intentional. I set out to make a record that was un-filtered, honest, and very much 'me'. I pushed the boundaries wherever possible and laid things bare when I should. The songwriting followed experience and I followed the songs. They have their own voices now. Enjoy the conversation.
We're only a couple of months into the new year and you're already killing it! Covid is on the way out, you're in a new city and you have a new EP out! What is next on the cards for you as an artist?
Meeking: Thanks! Plenty on the cards but the main game right now is making more music with more people. More, more, more. If you let me, I'd only ever leave the studio to drag more people in.
— —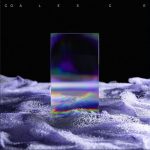 ? © Brett Scapin
:: Stream Ryan Meeking ::