Every Friday, Atwood Magazine's staff share what they've been listening to that week – a song, an album, an artist – whatever's been having an impact on them, in the moment.
This week's weekly roundup features music by Gordi, MAXINE, Juice, Zoe Berman, Chitra, Talia Stewart, Vince Chinaski, Lea G, Slushii, Killah Priest & Shaka Amazulu The 7th, Darren Korb, Rosie Thomas, and Been Stellar!
•• •• •• ••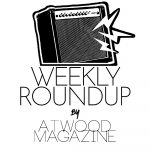 — —
—
:: "Grass Is Blue" – Gordi ::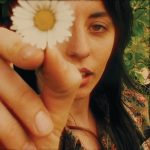 Following February's soaring duet "Dino's" with Alex Lahey, Gordi's second and likely final release of 2021 comes in the form of a breathtakingly bittersweet and incredibly timely Dolly Parton cover. A song of missing the one you love – of disconnect, hardship, and heartache; of pain, longing, and a world turned upside down – "Grass Is Blue" comes to us here in the form of a poignant, heavy-hearted piano ballad.
I've had to think up a way to survive
Since you said it's over, told me goodbye
I just can't make it one day without you
Unless I pretend that the opposite's true
Rivers flow backwards
Valleys are high
Mountains are level
Truth is alive
I'm perfectly fine
And I don't miss you
The sky is green
And the grass is blue
For Gordi, this song hits on a few levels. "Dolly Parton keeps popping up in my life," she says. "In 2018 I was drinking at a bar in Nashville called 'Dino's' and they had a cardboard cutout of Dolly (Alex Lahey and I wrote a song about it). I became low key obsessed after listening to the 'Dolly Parton's America' podcast from start to finish on a 13-hour drive, and I recently realised '9 to 5' is perhaps the greatest film ever made."
"When the pandemic hit and my tours got cancelled, I went back to working as a medical doctor in hospitals in Melbourne and watched the city get shut down by the virus. As it dragged into this year, I started working in vaccination clinics where, eventually, we began administering the Moderna vaccine – partly funded by the queen herself, Dolly Parton. So to pay homage to Dolly, I recorded her song 'The Grass Is Blue' in a single day at Phoenix Central Park in Sydney on a beautiful Fazioli grand piano."
Gordi's rendition is ethereal and celestial: A gentle, dreamy wash of warm vocals over cool, effected pianos. The track's accompanying video is equally sentimental, finding the artist enjoying a day out in nature.
Still, one can't help but listen to this song and think about the past two years we've had – and the way life still is today! After all, the pandemic is far from over. Our lives are still very much upside down and inside out; the sky is still green, and the grass is still blue. At least we have this intimate, lilting soundtrack to color these strange, distant days and nights.
:: Minor Felt Major – MAXINE ::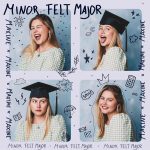 Dutch artist MAXINE takes us on a trip down memory lane in her nostalgic EP, Minor Felt Major. Reminiscing on all the moments in her youth, which at the time felt like the end of the world, she now reflects on how they were simply little road bumps on the long and windy highway of life. From embarrassing experiences during her college days, to relationships and general life hiccups, the honest and vulnerable EP is totally relatable. The artist shares, "You can see the process of young love and the lessons learned from that. It's really a chapter that I can finally close, since I've graduated now."
Bringing to mind the music of Zara Larsson and Julia Michaels, MAXINE's sound has been categorized as "emotional, personal pop." With a whimsical innocence and a hint of sass, her silken vocals glide atop quirky, electronic beats and playful synths. Animated melodies really bring her music to life, sucking you into her world and taking you along for the ride. The upbeat, infectious "Help Myself" will get you up off your feet, while the heart-wrenching "Strange" takes things down a notch and is certain to make you shed a tear. The irresistible "Heart Shaped Bruises" featuring Dutch artist Haris is the perfect example of MAXINE's charming yet powerful sound, giving us an inkling that we'll be hearing a lot more from her in 2022.
:: Boy Story – Juice ::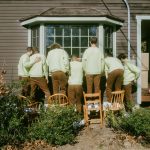 I first discovered Juice when I was assigned to interview them for Atwood in the spring of 2020. Like everyone else at the time, I was desperate for ways to brighten my spirits in the midst of that dreary period. This Boston-born, Brooklyn-based septet managed to provide the ideal antidote with their lively, anime-inspired new single, "Konoha." Oh, how my gloomy mood was lifted upon throwing that track on.
Over a year-and-a-half later, it's awesome to see that all of the ingredients that made Juice the fun and engaging listen that they were back then entirely preserved on their latest album, Boy Story. Not long after I interviewed them, the guys hit up an AirBnB in Bloomfield, CT and spent a good chunk of the summer writing the songs for their upcoming record. Then, they bundled into a makeshift basement studio in Killington, VT and started putting that new material on wax.
This intimate approach to writing and recording has paid off tremendously. The guys have musical experience from all corners of the orchestra chamber, and on Boy Story, they show that they can fuse their styles together seamlessly with energetic results. Take the track "End of the World," for instance. It makes room for both acoustic and electric guitars, as well as some soulful violin playing by Christian Rose. Some piano keys and hip-hop bars are thrown in for good measure. And it all comes together beautifully.
There's also a fair amount of thematic maturity here on top of all of the shiny instrumentals. "The songs are unfiltered snapshots dealing with jealousy, regret, toxicity in relationships, and ego," according to the group. "We wanted to explore the longing for boyhood that emerges in the midst of adulthood." Indeed, anyone who wants to leave behind the troubles of grown-up life and enjoy the pure euphoria of youth for 32 minutes would do well to tune into the highly enjoyable dose of multi-textured indie rock that Boy Story represents.
:: "Lilac Hour" – Zoe Berman ::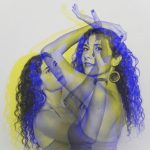 There is something so calming and peaceful about becoming one with nature. Many times the striking beauty of the world around us goes unnoticed hence the phrase "stop and smell the roses." Zoe Berman expresses just how marvelous nature's splendor can be in her single "Lilac Hour." Opening with the soothing sounds of water and birds chirping, it sets the tone for this lush, organic offering. Seductive vocals soar over mesmerizing snaps and tribal beats. The piece takes inspiration from nature's most stunning scene, golden hour.
"Lilac Hour" is off of her new seven-track EP Freezing Heat touching on themes of reflectiveness and the joy of time spent in nature. The collection of songs effortlessly blend soul, Jazz, folk and pop to create a release that is simply enchanting. Influenced by greats like Nora Jones and Amy Winehouse her sound is so rich and inviting. Exploring the trails of the mountains of Colorado, she loves the outdoors and in Freezing Heat she has skillfully captured that feeling.
:: "Give Up" – Chitra ::
Chitra's first single of 2021 (and her first follow-up to February 2020's self-titled debut EP) finds the Melbourne-based singer/songwriter unleashing a bevy of raw, pent-up emotions through searing song. A mesmerizing outpouring of raw, radiant feelings, "Give Up" is emphatic and feverish: A cataclysm of charged indie rock capturing a relationship's last gasps. Wily guitar soar through the airwaves as Chitra rises high and sinks low, bringing us through her heart and mind on a journey of emotional reckoning.
Called back, you couldn't resist to
Take some more steps behind
I left you where you insisted that
I would be fine
Did you find your feet
Or you lost your mind
Thinking you might come, back to me
Or was I not clear that when you give up
It's enough for me
"This song is about the end of a relationship and sitting directly in the feelings of anger and exasperation," the artist tells Atwood Magazine. "Feeling like it was too brief and wallowing in that for a moment. Or three minutes. Whilst writing this song I was thinking a lot about choices. A friend said to me, relationships don't just end, someone has to stop trying, someone makes the conscious decision to end it whether it's communicated or not. I thought this was interesting and started to write about the nasty feelings that live inside when you feel let down in a similar scenario, even if those feelings can be a bit dramatic and turn out to be fleeting."
The chaos inside Chitra manifests in a great groundswell of frenetic sound: In this case, a roaring guitar solo and wordless shouts full of palpable feeling come to an overwhelming crescendo. We're left feeling drained, like something's been lost in that outpouring of self; accompanying this sensation is an equally strong one of relief. Whatever Chitra got off her chest through the making of this song, she left a little something for us to pick up on as well. "Give Up" is a magical, visceral experience well worth the ride.
:: "NICOTINE" – Talia Steward ::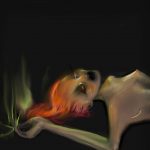 There are many different kinds of addictions. Whether it be an addiction to shopping, alcohol or gambling, you love it, but it is deeply frustrating and you hate it at the same time. Talia Stewart speaks to the powerless feeling of cravings in her single "NICOTINE." Detailing her unhealthy addiction to cigarettes, she expresses just how toxic that habit can be. The song also centers on a negative relationship and the blind desperation that can arise from it. Soulfully singing, "try to escape, but you can't be replaced," she worries she will go down an endless cycle she cannot break free from. The gritty visuals are so intoxicating with its grungy graffiti backdrop.
Stewart is a daring dark talent with an eclectic jazz style paired with her alternative/ pop sound. Inspired by acclaimed artists such as Billie Eilish, her penetrating sound bursts through with so much raw power. The singer is most recognized for her hit "Look Ma No Hands" that went viral on the popular platform TikTok. This latest release has that same hypnotic energy.
:: "Never Painted Black" – Vince Chinaski ::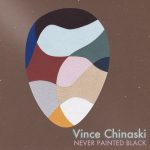 An elegant "crooner-mellotron-infused" ballad full of heart and warmth, Vince Chinaski's "Never Painted Black" is a grandiose, lulling whirlwind waiting to sweep us up off our feet and into a daydreamy daze. The Copenhagen-based Italian artist debuted in late November with a song full of fire: "Indie-folk at its core, cinematic on the fringe, alternative in between," he says of his artistry. "Never Painted Black" delivers.
Chinaski's emotions are on high throughout his debut; singing alongside a backdrop of electrifying guitar riffs, immersive synths, colorful woodwinds, and confident pianos, he opens himself up through vivid lyrics that speak to his experience of seeing the world anew through his child's eyes.
Through his eyes behold the sky
I realize how heavy I'm on the ground
Through his nose I smell the rose
My heart exposed shatters into shards
What a wonderful world, it is never painted black
Open hands, I feel the sand
My demands crumble
Eager feet, I walk the streets
Hard concrete mellows down to mash
"The song started as an improvised lullaby for my sleepless boy who struggled terribly into the night, and yet joyfully relished every single moment of the day; all the little discoveries, every new feeling," Chinaski tells Atwood Magazine. "Life being awe-inspiring just like that; no need for all the constructs that come later on when we harden. "All demands crumble," it's a wonderful world, in full colours, and 'it is never painted black…'"
"During those endless baby-walking nights, having no soothing aid to spare but my voice, I couldn't use my hands to jot down lyrics so I would croon the melody over and over in the dark. Night after night, ideas came and went, and the song evolved spontaneously…"
Citing Ennio Morricone, Crosby Stills & Nash, the late Beatles, The Band, Elliott Smith as some of his top influences, Chinaski has entered the scene as a singer/songwriter with a vision and strong resolve. His music is full of life and vibrance, yet it approaches its big sounds with a sense of humility; it's like that same awe he sings about was employed in the literal creation of the music as well. If anything, "Never Painted Black" can surely help open our eyes a little wider today as well.
:: YOU(TH) – Lea G ::
Austrian born, London based pop artist Lea G has just dropped her debut EP, YOU(TH). The five-track release is a complete whirlwind ride, whisking you up into her experiences through life, from teenage years to present day. She touches on all her firsts—love, relationships and general coming of age stories. Not afraid to hold back, this EP is raw and straight from the heart. She shares, "YOU(TH) is what it feels/felt like for me to be young and to have those first experiences of love and what it means to be coming of age."
The relatable "MISSING OUT" speaks of having to prioritize mundane things in order to afford a life in the city, while "CRAZY" is a good old-fashioned love song about how love can make us do weird and wonderful things. With an overall theme of inspiring listeners to find solace in their own awkward, and sometimes embarrassing experiences, Lea G admits, "We are all misfits just trying to find our tribe." The zesty artist delivers a sense of freedom with her music, with her Sigrid-esque vocals and move-inducing rhythms providing a remedy to help you easily slide through life.
:: "Turn It Up" – Slushiii  ::
"From the inner-depths of the ERU command center, I'll make my triumphant return to Monstercat to hasten inevitable world domination," Slushii has promised. For those who need those words to be deciphered a touch: the dubstep DJ born Julian Michael Scanlan has signaled that he'll be making more music for Canadian EDM label Monstercat, who have had his back ever since he produced his first-ever single for them, "Emptiness," at age 19 in 2016.
Slushii has been plenty active in his craft in recent times, having released both a full-length album, Dream III, and an hour-long deluxe version of it within the past 15 months. But he also shows no signs of slowing down. "Turn It Up," a flashy new single both dark and energetic, is fresh out the gates. Soon to follow will be the track's accompanying anime video, as well as the parent album, which Slushii has poured three years' worth of effort into completing.
"It feels really great to be back, making music like this, for people like us," Slushii says. Hey, you know what they say: if an artist enjoys what they're making, then the eventual audience is bound to partake in that enjoyment themselves.
:: Ragnarok – Killah Priest & Shaka Amazulu The 7th ::
Killah Priest's idiosyncratic slant on conscious hip-hop has always had its own special throne above the hum and hubbub of the sprawling Wu-Tang empire, but his output also begs to be considered on its own merit. Priest is enjoying a newfound prolific streak, and has released no less than six albums in 2021. Ragnarok, put together with trusted collaborator Shaka Amazulu The 7th, is the best of his recent tidal wave of creativity. It's been a grand year to be a Killah Priest disciple.
While Lord Sun Heavy Mental 1.1 and Summer End Cafe sit at the esoteric end of Priest's spectrum, Ragnarok is straight-up hip-hop fury. Killah Priest rhymes like he's not been on the mic for years, shining unapologetically on the misty keys-led B.4.R.C.O.D.3. and flying over regal strings on Ragnaros Hammer. The 10 tracks don't even add up to 30 minutes, which is impressive considering the density of the verses held within. Killah Priest is doing what he wants, when he wants, and has had an imperial year.
:: "God of the Dead / The Unseen Ones" – Darren Korb ::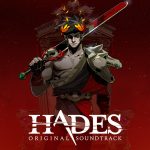 Videogame music has, for a number of reasons both just and arcane, not really received its due from any sector of the music industry. On one side, anime-avi'd self-identified gamers insist on the validity of games as art while undermining themselves with misogynistic fervor – on the other, the inflexibility of the music industry seems hesitant to accept such a breach of formal content. In this vein, Darren Korb's soundtrack to the fantastic Hades must be acknowledged. Korb described Hades's soundtrack as "Mediterranean prog Rock Halloween music," and nothing on the OST nails this vibe quite as much as the final boss song, "God of the Dead/The Unseen Ones."
Korb explored a number of exotic musical textures for these tracks, but the ones that stand out are the ever-present theremin – the spooky sounding, legato drone that follows the changes – and a battalion of plucked string instruments called lavtas, bouzoukis, and baglamas, that lend the track its Grecian flavor. Lay those elements on top of an uncompromising metal thrumming to get a singular sonic experience – chugging metal guitar accented by cryptic theremin and the resonant steel of Korb's baglama really gives one the feel that Hades himself has fixed you with a withering gaze. When certain conditions are met, the track explodes into The Unseen Ones, where Daisuke Kurosawa and Masahiro Aoki trade searing solos and lead the song/game to a frenzied conclusion. It will be a long time before videogame music legitimizes itself in the eyes of the industry but, like the sanctioning of pop music by the academy, singular minds like Korb's are the ones with the potential to do so.
:: "It'll Be Alright" – Rosie Thomas ::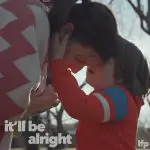 A stirring, tender lullaby for folks of all ages, Rosie Thomas' "It'll Be Alright" is the beginning of a very special new series: Lullabies For Parents is a "multimedia series of resources, entertainment, and encouragement for parents of all age." From music and podcasts to videos, essays, and more, the ambitious project promotes finding common ground, connection, and comfort.
Don't know what I'm doing; winging it as I go
Flying by the seat of my pants; counting up,
so I don't explode How when I'm so tired, you are so awake
Will I find the strength to teach you
Not to make the same mistakes I have made.
Bet you can't believe it, but I was small like you
And I had mom and dad, and I thought
the world revolved around me too.
They were just doing their best; going off of what they knew.
It's hard when you see where
they've failed you, and I wonder where I'll fail you.
Released on November 1st, "It'll Be Alright" is a comforting enchantment for all – and a strong start to the series. Glistening pianos form a dreamy backdrop for Thomas to shine; her words are the words of a parent's wisdom passed to the next generation, and they come as a soothing wash of knowing care over the ears. In truth, this song is as much a message written to herself and other parents, as it is a song for the general public.
But it'll be alright. It'll be alright
I tell myself. Just like I tell you
It'll be alright and you'll turn out fine I tell myself. Until I believe it's true
"I gave up the parts that were weighing me down, and that (eventually) allowed me to start again from the ground up – not with what I thought I was SUPPOSED to do, but finally with what I actually WANTED to do," Thomas says. "From this place of a more pure inspiration, and a fuller expression of the person I am/have become with way more to offer than I previously could, I have found a new joy and passion for the work I'm doing. I can't stop! …I no longer need all the applause. I want to share the applause! I want to cheer you on! I want us to cheer each other on!"
This is a song of learning to letting go; of acceptance, renewal, and rediscovery. It's a touching start to Lullabies For Parents, and we can't wait to hear more Rosie Thomas in the months to come.
:: "Kids 1995" – Been Stellar ::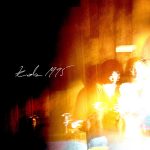 A grungy emotional unveiling full of yearning and dark, alternative guitar crunch, Been Stellar's "Kids 1995" is intimately dramatic and intensely cathartic. A bit of The Strokes meets New Radicals in a song full of youthful angst and energy: That raw need to unleash our inner selves for all to see, hear, and feel. Hailing from NYC, Been Stellar honor their city's storied alternative past with a song that brings that visceral sound into the 2020s.
Who takes that second?
Or a minute?
To think, just forget it.
So when the time is right,
You just have to take it with you.
Jesus christ, it's like time is naked.
And you feel alright,
I'm not feeling too good myself.
And so you stumble home
Or back in the basement
And the rocks are cold
But so is the pavement.
And it's up to you
But it's also up to you.
Been Stellar describe their track as "inspired by the optimism of youth, the relentless letdown of reality, and learning to embrace the flawed human experience."
"At the core of the song, a narrator longs for a more simple view of the world," the band tells Atwood Magazine. "By examining himself and those around him, he realizes that the world no longer holds the same meaning it did in his youth, and questions whether the meaning he once felt was just an illusion. Ultimately, the narrator comes to decide that this sort of thinking gets him nowhere, and decides to embrace the bizarre uncertainty of his life."
"Kids 1995" isn't by any means an enlightenment, but it certainly is its own kind of disillusioned reverie. Been Stellar lean into the new order, inviting all to join in their energetic, charming, and only a little disarming dream. We'll surely have this song on repeat long into 2022.
— — — —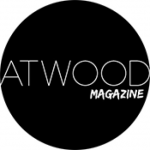 :: Weekly Roundup ::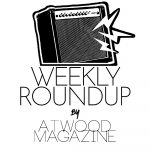 ---
:: This Week's Features ::
---