A love letter to her late father, Clea Anaïs' intimate new single "Stars Still Dying" is a beautifully bittersweet and moving expression of grief and love.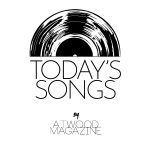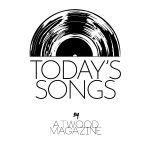 Stream: "Stars Still Dying" – Clea Anaïs
---
The first breath is arresting; we don't all come full circle at the turn of time…x
Clea Anaïs took off her rose-colored glasses a long time ago, yet she nevertheless is able to find beauty and meaning in life's hardest and darkest moments. This has been evident ever since embarked on her solo artistry last year, and it continues to ring true for her now: A love letter to her late father, the singer/songwriter's latest single "Stars Still Dying" is a moving expression of grief and love. Intimate and tender, it's a bittersweet exploration of life beyond the heartbeats, and how our relationships, actions, and words ultimately outlast our breaths.
The first breath is arresting
We don't all come full circle at the turn of time
It was as far as we had dreamed
The garden grew deep, the incense rising
Lifted as heat to stars still dying
Gone just like magic by the morning
Released February 22, 2022, "Stars Still Dying" is Clea Anaïs' third song of her solo career and the lead single off her forthcoming debut solo album, set for release later this year. A co-founder of Calgary-based indie rock band RALEIGH – a local mainstay for over a decade, who released their latest album, Powerhouse Bloom, in 2017 – Anaïs is a seasoned songwriter, vocalist, and multi-instrumentalist who has long striven to dive deeper into the substance that makes life worth living. Her first two singles, "Hazy Days" and "Powerful Women," find her balancing evocative storytelling with an up-close-and-personal production full of colorful sonics and heartfelt feeling.
In other words, these songs demand listeners' undivided attention in all aspects of the musical process – and nowhere are Anaïs' talents better executed or more available than on the visceral "Stars Still Dying." Gentle, immediate, and achingly raw, the artist's latest song comes to life as a warm and wondrous daydream even as she deals with her parent's passing, and all the questions and reflections on mortality that come with it. "The first breath is arresting; we don't all come full circle at the turn of time," she sings off the bat, leading the way in for a cascade of saxophone breaths. Ushering in a sweet, harmony-rich soundscape, Anaïs both basks and dwells in a contemplative state. We feel the push and pull within her, tastefully exhibited through the contrast of uplifting, atmospheric instrumentation, and tranquilizing, introspective singing.
We couldn't pull back the glass
So we stood watching
Our eyes projecting the past
Lenses of love, of longing
To be aware is to tread with care
Resting in the pain you're living
"'Stars Still Dying' moves like a pop song, but at its core the lyrics are a love letter from me to [my] father after he passed away," Anaïs explains. "The song illuminates shared moments of beauty, pain, and loss. Grief is complicated, and this is reflected in the music and lyrics of 'Stars Still Dying.'"
"The narrative is quite dark lyrically, describing the cycle of life, the naivety of youth, and the painful experience of watching a loved one pass away," she adds. "However, moments of uplifting beauty are captured in the music. The chorus evokes the nostalgia of lush memories and the infinite vastness of a shared universe. Like music itself, one moment you can be surrounded by life's richness, and a moment later it can be gone."
Having lost my own mother in 2017, I find Anaïs' words particularly resonant, if not absolutely tear-inducing. Death evokes in us many more questions than it provides answers, but it can also offer fresh perspectives on existence, meaning, relationships, and so on. Once-throwaway moments with a lost loved one gain new, cherished significance given their special nature as part of a now-definite set of memories. Yes, death is an end, but a loved one's impact stays with us like an echo, continuing to ring out through space and time.
"Stars Still Dying" is certainly a poignant song, but it is far more than one-note; beyond the stinging loss, there lies a meaningful, potent celebration of life and all the wonderful unspoken things Anaïs was able to glean from her father's life. She finds, through stirring poetry and radiant musical work, a means of lamenting and commemorating life's fragility all at once. A truly breathtaking reverie, "Stars Still Dying" is worth three listens: One for the words, another for the music, and a third for that perfect coalescence, with everything in its right place.
It was as far as we had dreamed
The garden grew deep, the incense rising
Lifted as heat to stars still dying
Gone just like magic by the morning
How long do you stay, to honor a dream
to honor a dream
— —
Stream: "Stars Still Dying" – Clea Anaïs
— — — —
? © Heather Saitz
art © Brock Geiger
:: Today's Song(s) ::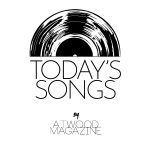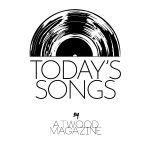 ---
:: Stream Clea Anaïs ::