Velvety harmonies, soft acoustic melodies, and restless yearnings for exploration are abundant in Mt Joy's collaboration with Richy Mitch and the Coal Miners for their 2017 tune "Lake Missoula."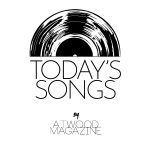 "Lake Missoula" – Richy Mitch & The Coal Miners ft. Mt. Joy
---
It's not often that two prominent bands in the indie-alt scene combine forces to create a listening experience that could potentially transcend the already emotionally-gripping capabilities of the two groups' respective discographies. Listeners often fantasize about the magical possibilities of two of their favorite groups collaborating, and in my experience, it seldom happens.
However, when Matt Quinn – frontman of the fast-growing indie-alt band Mt. Joy – was introduced to Richy Mitch and the Coal Miners (RMCM), he was instantly struck with an overwhelming sensation that led to an idea for an epic duet, a vision of glorious harmony and a fusion of the unique sounds the two bands maintain that illustrate sincerity and raw emotion.
"I was in Mexico for our Dave Matthews shows when our manager sent me "Lake Missoula" and introduced me to RMCM," Quinn said in a tweet explaining the story about how the bands met. "I put the song on and heard an honest, raw, beautiful folk tune that reminded me of the spirit behind some early Mt. Joy tunes. I was sitting nervously awaiting our show and connected seamlessly with the tune."
The respect and admiration was equally shared; RMCM have frequently expressed the inspiration gained from Mt. Joy and appreciation for the similarly styled band. The potential opportunity to collaborate with Mt. Joy was not one to pass up.
Now, I could talk a lot about the wizardry of Mt. Joy and the impact they've created through the honesty and relatability that is intertwined with their lyrics, but for now I recommend checking out an incredible conversation the band had with Atwood back in October. However, Quinn came to Mitch Cutts of RMCM, which I believe is a major testament to the young band's potential and impact on equally talented songwriters – and thus where I'll be focusing.
RMCM are a unique case. The young Bozeman, Montana-based group have been recording music and creating art since their high school years in 2017, but once their song "Evergreen" got picked up on TikTok in 2022 – which has now been featured in over 158,000 videos, typically the ones pertaining to the travel and wanderlust categories – the group experienced a surge in listeners and support.
I caught their 7th live show ever as the group passed through San Diego in May. New to live performing, it was a special moment for the band, whose demonstrated potential even caught the eye of indie-alt songwriter Noah Kahan, who invited the band to open for two of his June shows.
An acoustic-forward band, RMCM keep it simple in terms of their musical style, instead letting the emotion of their lyrics combined with the soothing angst in Cutts' voice shine through. Their music tends to follow themes of exploration, travel, and desire for new experiences, a tribute to the group's unique observations growing up in Montana and traveling across the globe.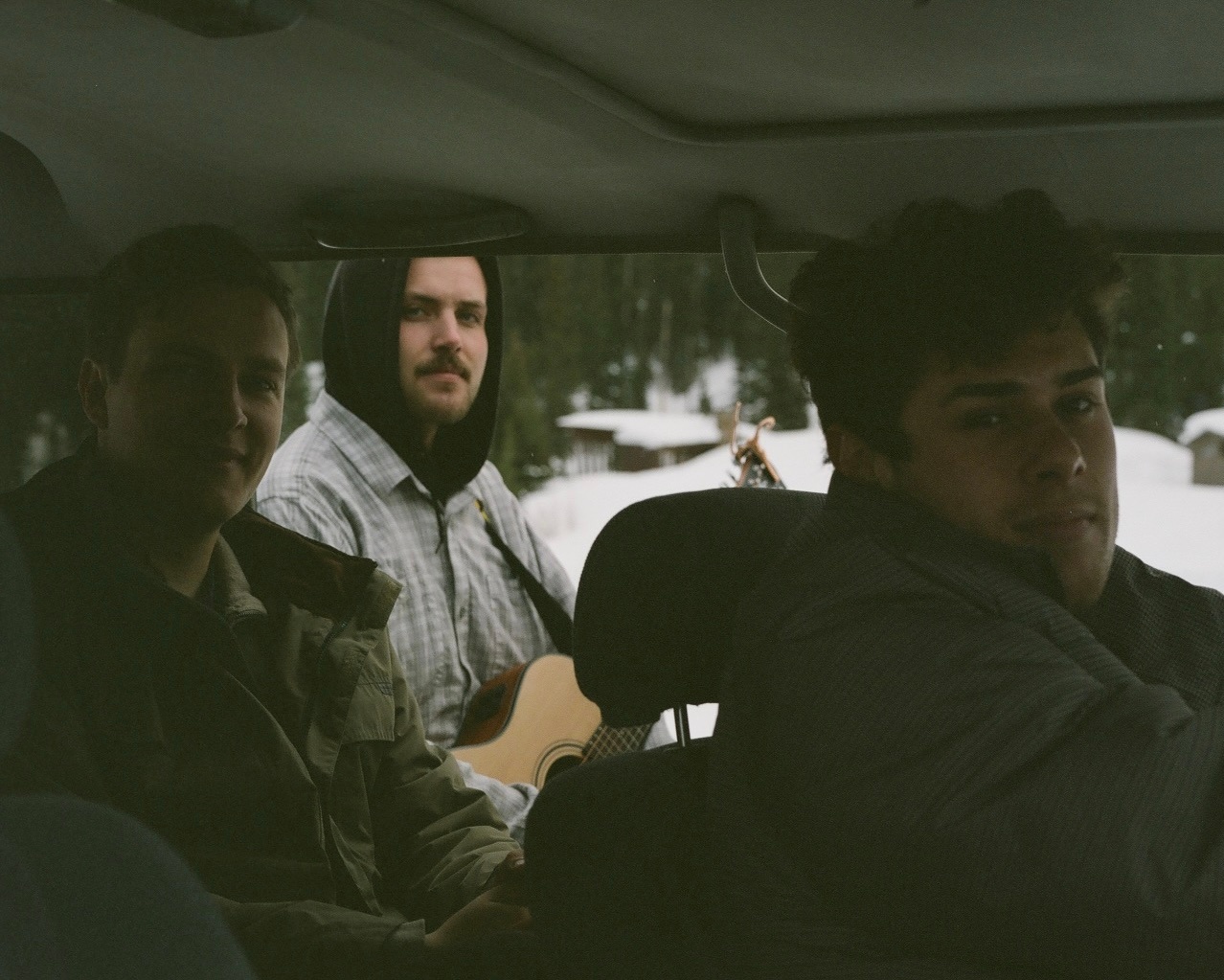 "Lake Missoula" is a perfect example of such themes. A beautiful tribute to the wonders of nature, the song acts as an account of the band's high school visit to Lake Missoula, utilizing the imagery of the magnificent proglacial lake to indicate an intimate feeling and experience they had while witnessing such beauty.
RMCM originally wrote this song back in 2017 as part of their debut record RMCM, but after it made its way to Quinn and the rest of Mt. Joy's well-trained ears, the two bands joined forces to develop a new version featuring larger-than-life harmonies and an original Mt. Joy – styled verse.
The song begins with the peacefully simple melody of guitar strings being plucked, similar to the original version. A few seconds pass and then you're hit with the first indication of the collaboration, as Quinn and Cutts' voices intertwine for the beginning "ooo's" that drive the tranquility of the tune.
Of all calamities, it's a great one
Breaking myself down,
breaking myself down a bit too much
I'm eroding, I'm eroding my sense of pride
Crossroading, at a crossroad in my own life
I'm bursting at the britches,
gonna leave a nasty scar
I might not be the one
who never thought they'd get this far
Lake Missoula, I'm letting you out
A pensive Cutt cries out the words to the second verse, relishing upon the emotional journey of getting older and discovering new joys in life.
The personal anecdote of comparing life's experiences to that of nature, teeming with imagery of erosion and the crossroads of life, encapsulates the band's lyrical style; reminiscing on their experiences with travel and the outdoors, often leaving you wanting to pack your bags and explore.
The next verse is the main surprising element of this collaboration; an original verse following the same theme, gifted by Mt. Joy.
All that you cannot see,
all that you cannot see
is my dark side of the moon
Holding myself back,
been holding myself back a bit too much
"I wrote the second verse about how, there I was about to open for one of my heroes, but internally I was sick with anxiety and felt more concern than excitement," Quinn said in his Twitter post.  "Life ain't ever what it seems I guess, but I'm trying to learn not to let my anxiety hold me back. All the best things for me happen when I've taken that leap in the face of anxiety, from sweaty palms at open mic nights to that night in Mexico ( which ended up being incredible). The next step is learning to stay in the moment enough to enjoy it all before it's too late."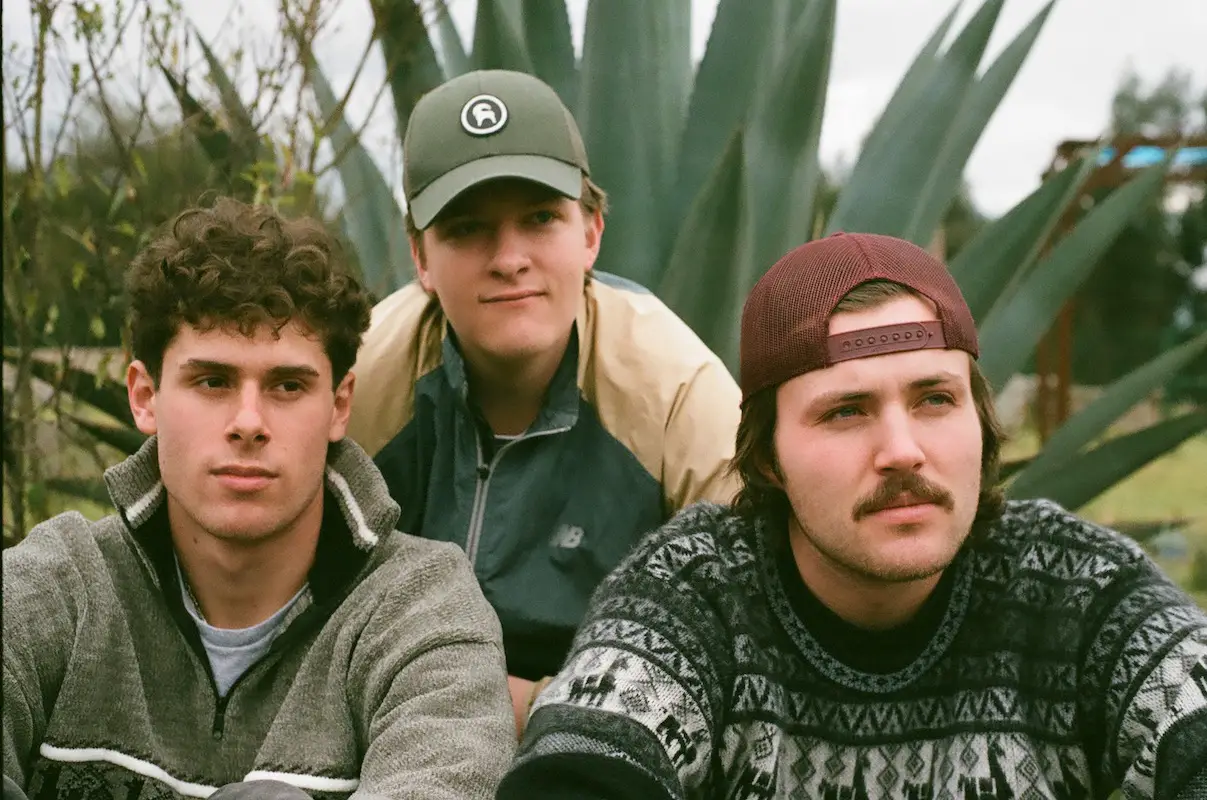 The song concludes with RMCM's original outro, this time layered with Quinn's vocal harmonies, resulting in a truly beautiful combination of his higher pitched, raspier voice and Cutt's rich, colorful tone.
I was stunned by the splendor that was created with just two voices, acoustic guitars and a snare drum, a reflection of the power and weight held in RMCM's lyrics (and Mt. Joy's guest verse, of course).
The power duo recorded the song live in a cabin, showcasing utter passion and a shared gratitude to be in each others' presence while performing the tune, stripped to its rawest acoustic form.
"Honored and grateful that Mitch and his band wanted me to be a part of this song," Quinn said. "It's a beautiful tune that led me to important reflection. Hope it does the same for you."
— —
"Lake Missoula" – Richy Mitch & The Coal Miners ft. Mt. Joy
`~
— — — —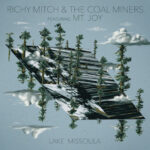 © 2023
:: Today's Song(s) ::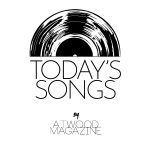 ---
:: Stream Richy Mitch & The Coal Miners ::