Recommended If You Like: Walk the Moon, Royal Teeth, The Mowgli's, The Griswolds, Saint Motel
Music psychology teaches us that in order for something to get stuck in your head, you generally need to hear to it three times. That's the magic number: If a song sticks after the third time, it's a hit! For the most part, that "rule" seems to ring true: Songs "grow on" people over time, which is why Top 40 radio spins the same tracks on repeat: The more familiar we are with something, the more we will connect with it, respond to it, buy it, and so on.
Of course, all rules are made to be broken. Modern Me's "Run Away," which Atwood Magazine is proud to be premiering, is the exception: An instant hit, "Run Away" seeps into our beings with a feverish pace, intimate melodies and an urgent need for change.
Well a bomb went off last night
That the way I am ain't right
But the way I feel is okay
Those words sit still, but I can't stay
Listen: Run Away – Modern Me
---
If "Run Away" is any indication, San Diego's Modern Me are destined for greatness. The sextet have only just begun their journey, but their music – consisting of August's debut, "Waters," and followup "Run Away" – offers a shimmering bridge between the indie pop and indie rock worlds.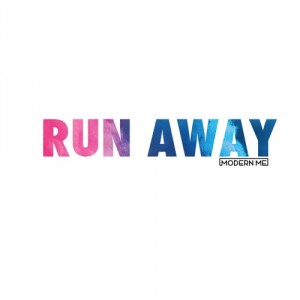 Synths immediately combine with overdriven guitar and a driving bass at the song's start. The fusion of low, mid and high ranges is itself a formidable force, the kind to make one's head bob uncontrollably in time with the music. An urgency fills the soundscape with an unavoidable gravity, luring listeners closer, inviting us to heighten our senses.
Having hooked us within its first ten seconds, "Run Away" digs deeper under the skin with lead singer Adam Lamah's opening verse. "Well a bomb went off last night, that the way I am ain't right," he sings, cool, calm, and collected. His words hit hard on impact, reminiscent to the grandeur of The Airborne Toxic Event and The 1975's opening lines to "Sometime Around Midnight" and "Sex," respectively. Like those songs, "Run Away" sets up a story, giving away just enough to pique our collective curiosity.
Shots went off last night
The new moon hid its light
And I've been lost for so long
Yet the sun reminds me there's always new days
The lyrics are intimate, telling the sort of tale one saves for a diary entry. That intimacy is transported into the music through the singing: Lamah, positioned front and center, is supported on vocals by Alyssa Everhart, whose female accompaniment offers a counter to and support for his lead. A female presence takes away the male perspective, enhancing the ways in which one can connect to the words by indicating this is a song for all to carry with them.
Together, Modern Me's singers weave a search for self-identity: "I've been lost for so long, yet the sun reminds me there's always new days." The narrator knows not where to go, but it surely isn't here. The sun and the moon imagery is timeless – a metaphor to which everyone will relate.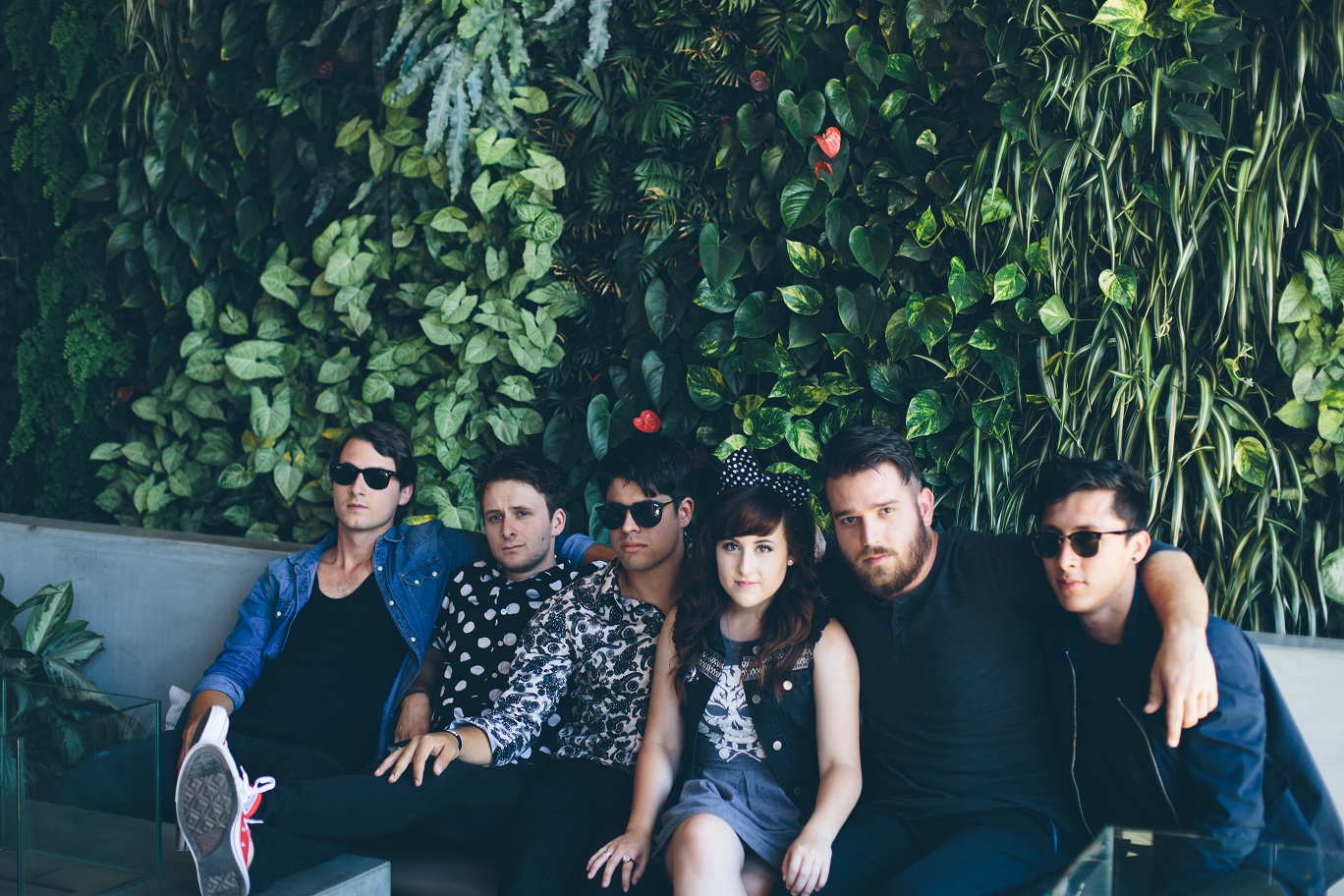 "Run Away" is fast-paced, riding the lines of light and heavy and begging for physical release. While listeners can find that resolution in dance, Modern Me are forever chasing headlights:
Will you run away with me? (We could go anywhere)
Run away with me? (No one ever has to find us)
We need to get out, get out of this picture of a city
'Cause the color's never changing, only the people I keep looking at
That internal, instinctive and inexplicable nomadic drive fuels the fire in the chorus. "Run Away" is Modern Me's Springsteen-esque coming-of-age moment. Restlessness combines with dissatisfaction at one's self-identity in an intoxicating glaze of sound. If you were ever a teenager, you can identify with "Run Away." If you've felt that Freddie Mercury-like need to "break free," then "Run Away" will speak to you.
Run Away is about acknowledging your faults, wanting a clean slate and day dreaming about dropping everything and taking off with the love your life.
– Adam Lamah
This sort of running away is not escapism. It's not something anyone frowns upon – in fact, quite the opposite. "Run Away" is about running towards something – of what, we can never be sure. Humankind is always running. We are driven by our passions, invisible forces of nature that exist out of our control.
We are always running. Be yourself. Know yourself. And if you can't yet do that, find yourself. Modern Me speak to our core pursuits, that ever-present push and pull between succumbing to society and fitting in, versus truly following our hearts and acknowledging our callings.
Maybe that's what makes "Run Away" an instant hit: Everyone knows this story, because they've lived this story. Immediately upon our first listen, we know this song is about us. The slash of the guitars; the glitz of the synths; the dynamic, power-driven vocals – everything comes together in an invigoratingly electric and relatable fantasy that we can make a reality, if we try.
What are you waiting for? Modern Me set the pace with "Run Away," and there's no turning back. Now it's your turn.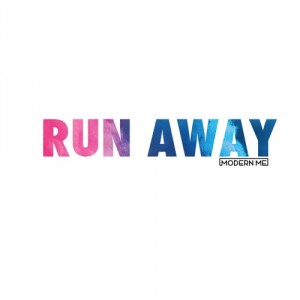 cover photo: Modern Me © Erick Frost