If you've ever experienced "the sparkly feeling of possibility" that accompanies having a crush, then you've got something in common with Maggie Rogers and her song "Say It."
Stream: "Say It" – Maggie Rogers
---
If you've ever experienced "the sparkly feeling of possibility" that accompanies having a crush, then you've got something in common with Maggie Rogers. The 25-year-old songstress, whose debut album Heard It in a Past Life has garnered considerable accolades since its January 2019 release, tackles the task of describing this exact sensation on the album's seventh track, "Say It."
"Say It" is easily overshadowed by shinier songs on the album such as "Light On," "Fallingwater," or the song that kick-started Rogers' career, "Alaska." Lyrically, "Say It" has easy and truthful verses that allow it to feel like a song you'd hear sung by a lovelorn twenty-something at a New York karaoke bar. Sonically, it is dizzying, sultry, and a bit overwhelming – just like the feeling of having a crush itself.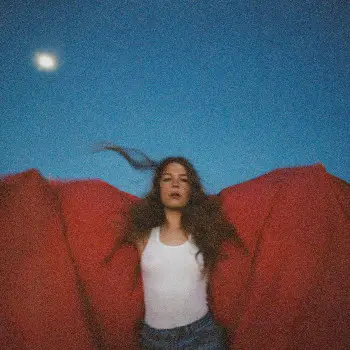 While the first verse dreamily sets the scene of the song, the refrain is where Rogers gets real about the impossibility of being with the object of her affections, somberly singing,
I cannot fall in love with you
I cannot feel this way
so soon, so soon
I cannot be this way with you
I cannot fall in love with you
The reason for this apparent futility is unbeknownst to us, but it's obvious with just one listen that Rogers is aware that her feelings could never transpire into anything more than that. It's no wonder that, when reflecting on the inspiration behind the song later, she would write that, "This song is about a crush. And while this one never turned into much more, I've got a lot of gratitude for that dude for giving me this song."
The choir, sonically, juxtaposes the slow, flat beginning of the song, with the electropop tempo picking up as Rogers sings,
I knew it when you looked my way
That I'd be begging you to stay
I couldn't say it to myself
I couldn't say it to myself
I felt it burning in the way
I held on when you pulled away
I couldn't say it to myself
I couldn't say it to myself
I couldn't say it
I couldn't just say it
The conflict between what Rogers knows to be true and yet what she desires takes centerstage throughout the course of the song. The final product encaptures the intoxicating, slightly unstable tug-of-war between head and heart: a tug-of-war we can all confess to experiencing time to time. Rogers seems to be aware of this, as she sings,
I keep replaying in my mind
And wondering if you do the same
And if it makes you lose your breath
And if it makes you just forget
That all of it's a bit insane
Perhaps that's why "Say It" will be on repeat for days to come. It brings you back to every running in circles crush you've ever had, all while reminding you of something that we collectively have seem to forgotten a long time ago: sometimes the act of wanting something is more important than having it. And sometimes it's worth remembering that, despite the awareness things won't work out, we have every freedom to want them anyways.
— —
Stream: "Say It" – Maggie Rogers
— — — —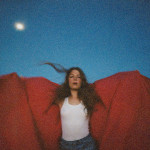 ? © Olivia Bee
:: Today's Song(s) ::
---
---
:: Stream Maggie Rogers ::