Happiness and sadness are not mutually exclusive – in fact, they'll often find ways to hit you at the same time. Such is the case on The Young Novelists' new single "Come Round Again," a euphoric burst of folk rock reflecting on the path that led us to today.
if rio is really the city of your dreams
well nothing's better there
but it's better than it seems
i can get behind taking a break if you want
when i was young, just to juxtapose
i saw the world through glasses of rose
but now i'm a ghost with no house to haunt
"Come Round Again" – The Young Novelists
---
Atwood Magazine is proud to be premiering "Come Round Again," the lead single off The Young Novelists' forthcoming album, in city & country (independently out May 4, 2018). The husband-and-wife duo of Graydon James and Laura Spink, The Young Novelists blend euphoric Americana through a folk/rock filter. Their sweet melodies and hair-raising harmonies are enhanced by James' lyrical prowess – a published author with one novel to his name and others in the works, James throws emotion and experience into each song to create a special, singular experience.
"Come Round Again" is a song of reflection: The verse finds the duo stepping back to observe the life they've lived, full of ups and inevitable downs. Despite feeling burdened by the hand life's thrown their way, The Young Novelists echo a steadfast resilience in their chorus. "love is going to come round again," we hear over and over: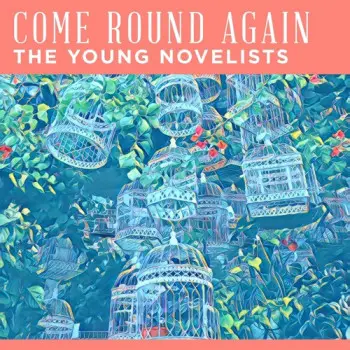 & now i know how much i tend
to break the hearts of all my friends
but love is going to come round again
it's going to come round again
it's going to come round again
It's something you tell yourself when times are bad – but in this case, it's a warm, catchy invitation to join our voices together. "This song was inspired by a small-town Bonnie-and-Clyde style crime spree," James explains, "and wondering how these people got into this situation and why they made the choices that led to their downfall."
Spink continues: "But, we ended up writing it as an upbeat song and it has a sing-along chorus, so it's been fun to play live. There's nothing like having people sing along with your song." A theoretically dark song finds itself shining with enduring light.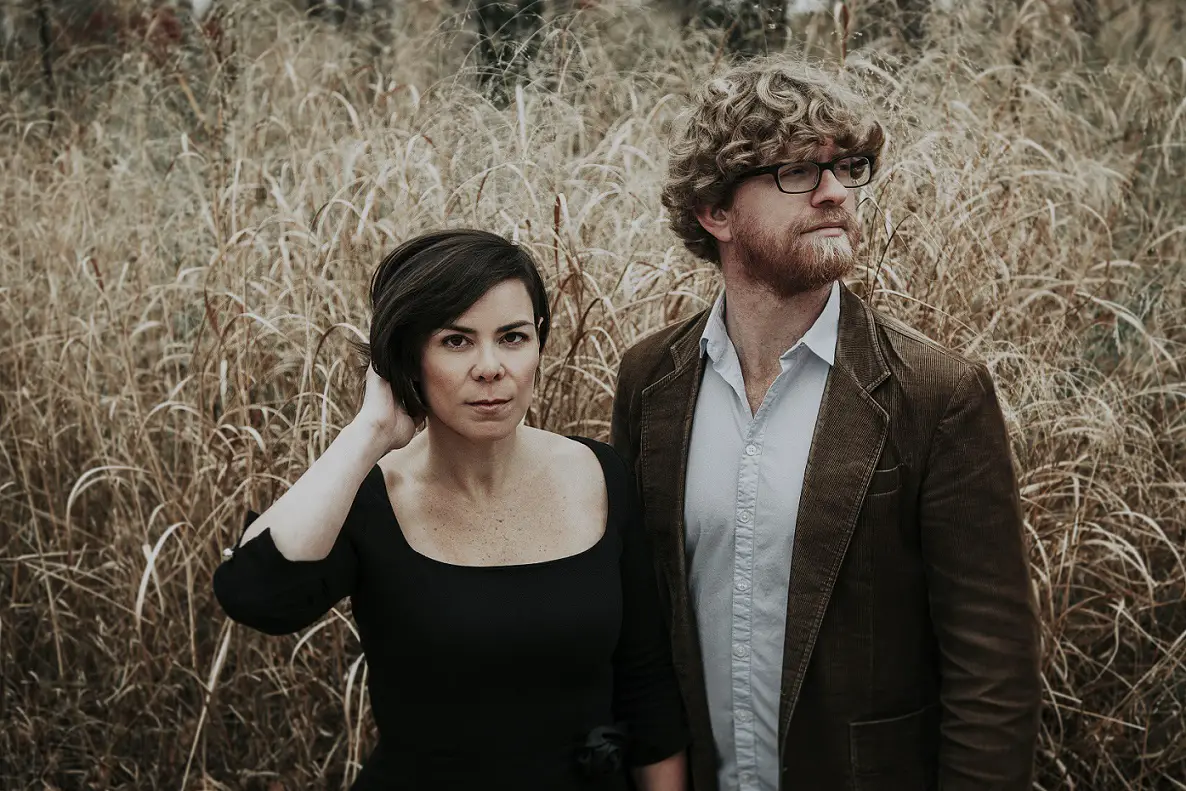 well part of me is honest & part of me is false
part of me has trouble returning your calls
cause all of me is scared of what you're going to do
but i am still an optimist
an old romantic, at my best
i hope that you will make this old heart new
Ultimately, "Come Round Again" is a cheerful song full of hope. While not exactly carefree, the track's spirited radiance emits an uplifting charm; it's the sort of sunshine we need, especially now.
Out this May, city & country promises to be a vibrant album commemorating time and place. Connect with The Young Novelists via their socials below, and stream their sunny "Come Round Again" exclusively on Atwood Magazine!
— —
— — — —
photo © Jen Squires
:: Stream The Young Novelists ::