In her playful pop single, Saski reminds us that sometimes the only way to confront overwhelming feelings is to "Set Fire" to all of them.
— —
Recently, I learned an intense lesson: Emotions do not grant us the courtesy of appearing within us one at a time; instead, they attack in herds. Whether the situation be tragedy or celebration, powerful feelings bubble up inside without providing a map of how to navigate through them. We're expected to converse with grief, chat with betrayal, and debate with fear all at the same dinner party – oh, and don't forget to wrestle with jealousy, too. It's quite overwhelming for the majority of people, which in many cases encourages defeat. Time seems to be the only force on our side, while it also tends to work against us. In "Set Fire," songstress Saski suggests another alternative to waiting it out: Let's set it all on fire.
Set fire, set fire
Set fire to it all
Atwood Magazine is proud to be premiering the music video for "Set Fire," the artist's second single of 2018 (out today, 10/19/2018). Saski serves as the pseudonym for New Zealand born, California transplant Mikhail Birch. She's a defiant songwriter with an undeniably skillset for creating alluring electro-pop sounds. Her raw energy pulls you in and her lyricism hooks you like an unsuspecting fish. "Set Fire" unfolds to reveal feeling after feeling until we realize that this song overruns with various stages of healing. Saski explains, "Set Fire was like the finale to a series of emotions and circumstances that had struck that I couldn't make any sense of. I had come home to my keyboard in frustration and it all fell out at once. I felt everything, like a bruise that changes color as it heals, and when the process was over I had this new found tenacity."
That tenacity announces itself confidently in "Set Fire."
This house speaks loudly
Voice in every room
Says more to me than your
Movements ever do
Halfway to where
Wake me up when you get there
And I'll tell you everything
I swear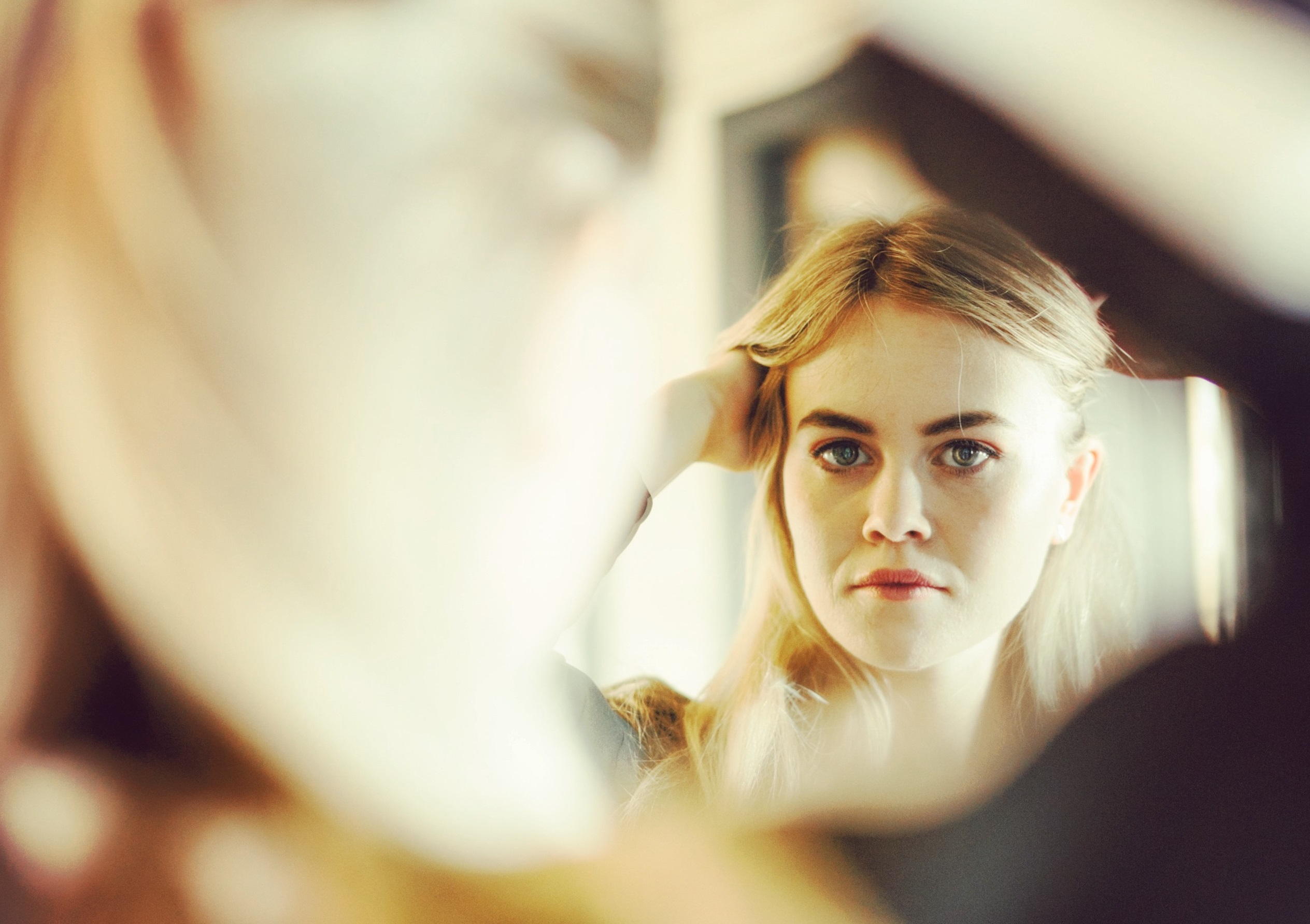 The musical opening of "Set Fire" eases in slowly, but the words immediately splash us with truth. When we can't pull the words out of others, many time their lack of actions, body language, or personal spaces send us signals of their inner thoughts. Saski seems to be at an impasse with this friend or perhaps lover; an impasse that she's choosing to move forward from. Although she's choosing to move forward, it's in a way that doesn't signify the end, only a transition.
The video for "Set Fire" presents us with lively frames of Saski's everyday life. We see the beach, goofy smiles with friends, and most importantly fire. We see a Saski who has moved past the events that inspired this tune, a bright and fiery woman prepared to take on the challenges of the unknown future. Saski possesses the strengths of a few other rising artists on the scene including the soulful songwriting of Maggie Rogers and the vulnerable energy of Sigrid. Her past few releases such as "Work It Out" and "Faking Bright" showcase her versatility, but "Set Fire" solidifies her mastery of this art.
Stream: "Set Fire" – Saski
A CONVERSATION WITH SASKI
Atwood Magazine: What was your songwriting process like for "Set Fire"? What inspired you to see it through?
Saski: "Set Fire" is this raw and fragile song with a leading undercurrent of tenacity that I owed to myself to finish properly, and kind of lay to rest. I had the idea for the music video as I wanted to create something that was as personal as the lyrics and authentic, with no other influences involved. So I decided to pull the content from my phone and it became such a personal project that I knew I had to be the one to complete it in its entirety. Even if that meant many YouTube tutorials.
You are about to release a new single and video. What excites you about "Set Fire"? What sets the song apart from your previous material?
Saski: "Set Fire" was completely funded by myself so I could have full control of every creative decision made. When I say that, I mean no other influences or input was involved in making the song. I worked with a producer who listened to everything I wanted and he totally got my vision. We sat there for two days and I got to steer the entire process. Don't get me wrong, I've been able to do that with all my other releases but I went with my gut this time instead of another opinion and it's such a great feeling to have it as a tangible thing I can share and now lay to rest.
You're from New Zealand, and you now live in San Francisco. How does the space you're in and surronded by contribute to your writing, sound, and music?
Saski: San Francisco is a hustle. Every person who lives here is so hardworking and passionate. They have big visions and blue sky thinking and that in itself has inspired the way I approach my music. I'm surrounded by people who are starting up businesses while working two jobs at times and they have so much energy and life. I hope that I always go after what I want with that same tenacity.
"Set Fire" is only your second video. It's very vivid and different from "Work It Out". What were the different processes behind making each video?
Saski: I dreamed and produced both videos but they are uniquely different in process and in visuals. The obvious change between the two would be budget but there's so much more than that. Work It Out was my first pop song and I wanted to create a video that I could have fun making. I used to dance and felt like I hadn't been able to fully let go and express what I used to love doing so much. So I decided to make a video that showed that side. Set Fire was birthed out of a time and place that was really difficult and raw. In few words it speaks to exactly every emotion I was going through at the time and so I was very sensitive in how I was going to produce it. When I finished the song I knew I had to have visuals that reflected this vulnerability and what could be more personal then literally sharing the video contents on my phone. I feel like I'm laying bare a side of myself (or more like all of myself) than any song I've released this far and it's both terrifying and completely freeing. I think there was no other way to create it and have it be authentic to me.
— — — —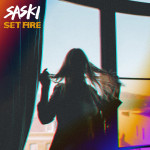 ? © Mikhail Birch
:: Stream Saski ::
---